Looking for your perfect long run shoe? Read on.....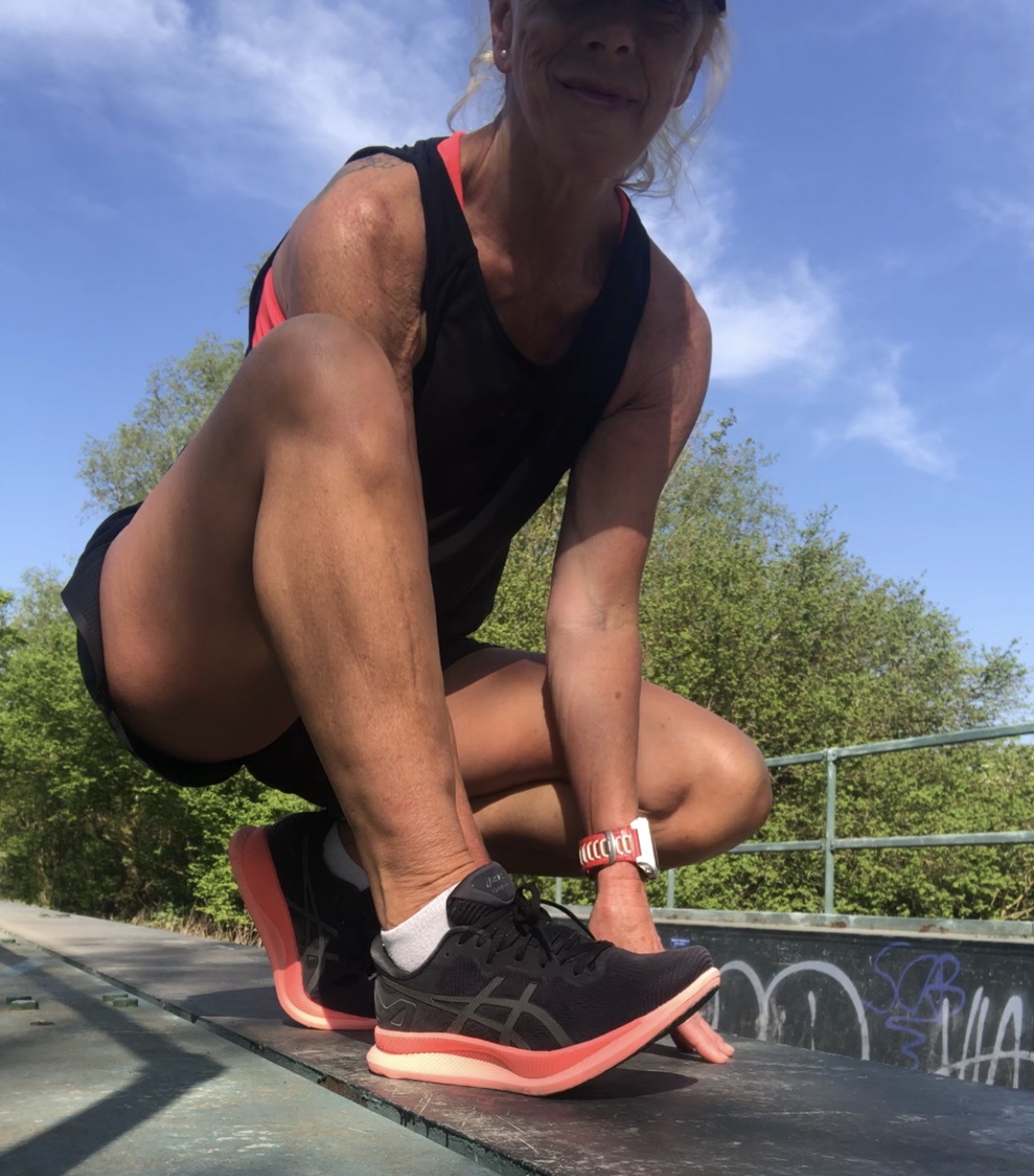 Glideride review
I am being totally honest here when I say that my normal rationale for shoe selection is based on the level of cushioning, distance suitability and aesthetics (usually the funkier the better). The technology bit tends to leave me a bit chilly to say the least though I do appreciate it's a vitally important aspect for most people. Because of this I'm going to focus this review on my feel and experience while using this shoe.
I really wanted to try out the Glideride over various distances and surfaces so that I could get a true picture of what this shoe can really do. So here it is.
Mini Tech
The Glideride was designed using FLYTFOAM propel technology combined with GEL technology cushioning, which was ultimately developed to reduce muscle load at foot strike.
The dynamically curved sole stabilises the ankle joints forward motion which in turn increases running efficiency. As ankle flexion is limited lower leg fatigue is greatly reduced - your foot is propelled forward by the rocker sole action meaning you can run further while using less energy.
The visual
This review is of the standard fit, Black/Gunmetal Gliderider. I really loved the appearance of these shoes. The bright funky sole contrasts nicely against the tight knit black mesh upper. They were surprisingly light in my hand despite the chunky appearance of the sole. I wear a 15mm heel orthotic in my right shoe and with new ones it's always a concern as to whether there will be sufficient room underneath the insole to house this. Big thumbs up here!
Actually putting these shoes on the first time was a bit of a Cinderella moment. There really was instant comfort. Although they feel slightly different from your conventional running shoe due to the distinctive curved sole, they felt like I'd been wearing them for months. The toe box was generous and my foot felt very secure in the laced up shoe - orthotic and all.
And so to run
If you have never run in a shoe with a 30mm heel drop this will initially feel strange. There's no doubt this shoe takes a bit of getting used to. After the first mile absorbing the midsole rocker effect and extra cushioning I relaxed into my run and really started to enjoy the ride. I also noticed that it was slightly faster than the norm, this repeated itself for the next four miles. I have now been using the Glideride for a few weeks over various distances and terrain and have to say I'm really impressed. This shoe is ideal on road and shingle trail but It didn't feel quite as stable as I'm used to on rocky and cobbled surfaces.
The verdict
As a long distance road shoe this is an absolute keeper. Glideride has a spacious toe box which is important for me and the cushioning is sheer joy. Yes, they do take a bit of getting used to; I would suggest alternating the Glideride with your regular shoe. I tend to use these for my longer runs and keep my Nimbus for shorter sessions. This combination works well for me. I have definitely felt less fatigue in my lower leg during my long runs and have even been slightly quicker over some sessions.
If you're looking for a long distance road shoe with exceptional cushioning and efficiency you've found it.

https://www.asics.com/gb/en-gb/novablast%E2%84%A2%E2%80%8B/p/1012A661-100.html?width=Standard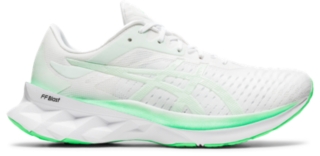 NOVABLAST™​
The NOVABLAST™ Modern Tokyo edition shoe from ASICS is for neutral runners who want an energized running experience. Celebrating the aesthetics and advancement of the Japanese capital, this lightweight running style is equip...
SHOP NOW
written by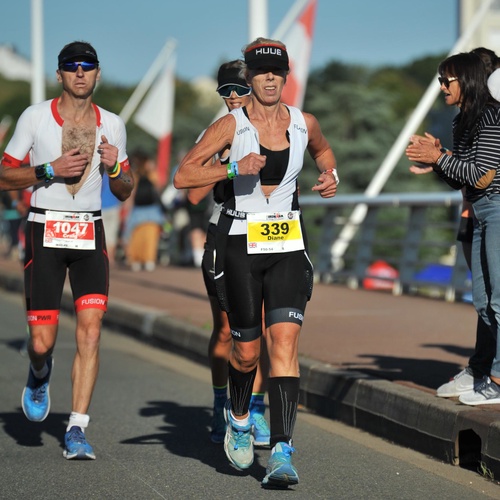 Diane Murphy-Weaver
Sports Massage Therapist, Swim Coach & European Swim Guide from Buckinghamshire
Age group: Old
Coach: Nick Dorey
MY DISCIPLINES
MY DISCIPLINES