​ 2018 was my year of experimentation. A year, my first full year of walking, to see where I wanted to take my life and career. With incredible opportunities taken and awesome teams joined, the 2018 season is almost at its end. So with that in mind, where do I see my plans heading for 2019?
More Focus on Sport-Specific Training

In 2019, I will be showing more focuses on my sports. With training more aimed at improving my specific sports, instead of general fitness, I hope to significantly improve my running ability and Judo technical skills.
With this winter being the first ever winter to have the ability to run, I hope to increase my speed for running and gain some strength for the upcoming season.
One of my main goals for 2019 is to find a coach who is able to support me in my journey to progression.
More Balance
With multiple international trips, including Germany, America, Ireland, Nepal and Africa, I have missed out on vital time with my partner and family. In the 2019 season, I aim to cut down on my international events but train hard to ensure that I am still on track for great results. The time that I save through travelling with be spent concentrating on inspiring the next generation. Through my speeches, talks and conferences, i'll be reaching out to even more individuals.
Event Line-Ups
These are the events that i'm preparing for in the 2019 season:
The Nuts Challenge - 'Complete Nuts' 21km obstacle race on the 3rd of March
Limitless Living Uk event - 30th March - 'An event for prosthetics and orthotics users  who want to live life to the full.' During this event, i'll be speaking about my personal journey as an elective amputee and visitors will have the opportunity to take part in an adaptive fitness session.
World Judo Games - 12th-14th April - Funds-dependent, I aim to go back out to the Netherlands to improve on my 3rd place in 2018.
Tough Mudder London West - 4th & 5th of May
Tough Mudder Midlands - 18th & 19th May
Tough Mudder Germany - 1st & 2nd June
Tough Mudder Scotland - 15th & 16th June
Tough Mudder Northern Germany - 13th & 14th July
Tough Mudder Ireland - 20th & 21st July
Tough Mudder Yorkshire - 27th & 28th July
Tough Mudder South West - 17th & 18th July
Tough Mudder London South - 21st & 22nd September
Spartan Beast Windsor - 5th October
Obstacle Course Race World Championships - 11th - 13th October
World's Toughest Mudder - Who knows?!
I'm sure as the season commences, more opportunities for races will open however 2019 is really the time for me to take a step back, race less, train more and progress at a rate that I haven't before.
written by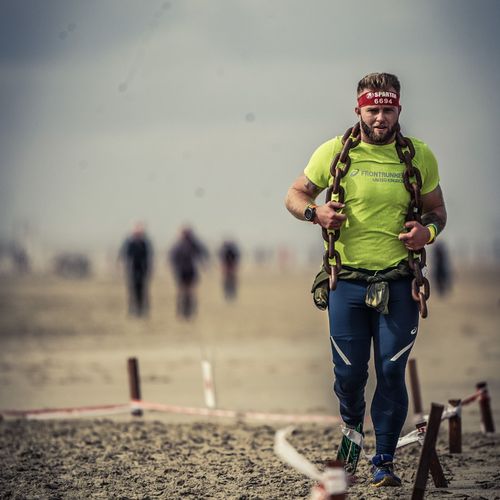 Jamie Gane
Teacher of Mathematics from Basingstoke

Age group: 25-29


MY DISCIPLINES