There's no denying that hill sessions are a love-hate thing; as soon as a runner mentions the words 'hill training' in a sentence you'll either have somebody bounding around excited at the prospect, or someone who starts moaning about how awful hills are and does everything in their power to avoid them.
But here's the thing, hill sessions are a little piece of magic for runners. It doesn't matter whether you're a trail runner, a road runner, a short or long-distance runner, you will end up reaping the benefits of a weekly or fortnightly hill session. I've experienced the evidence of this first hand; I had a few weeks off running at the beginning of this year due to surgery, but exactly 4 weeks after my operation I managed to achieve a 5K PB in a race after only running a handful of times the previous week (I went from 22.28 to 20.51), and…all of those sessions were hill sessions.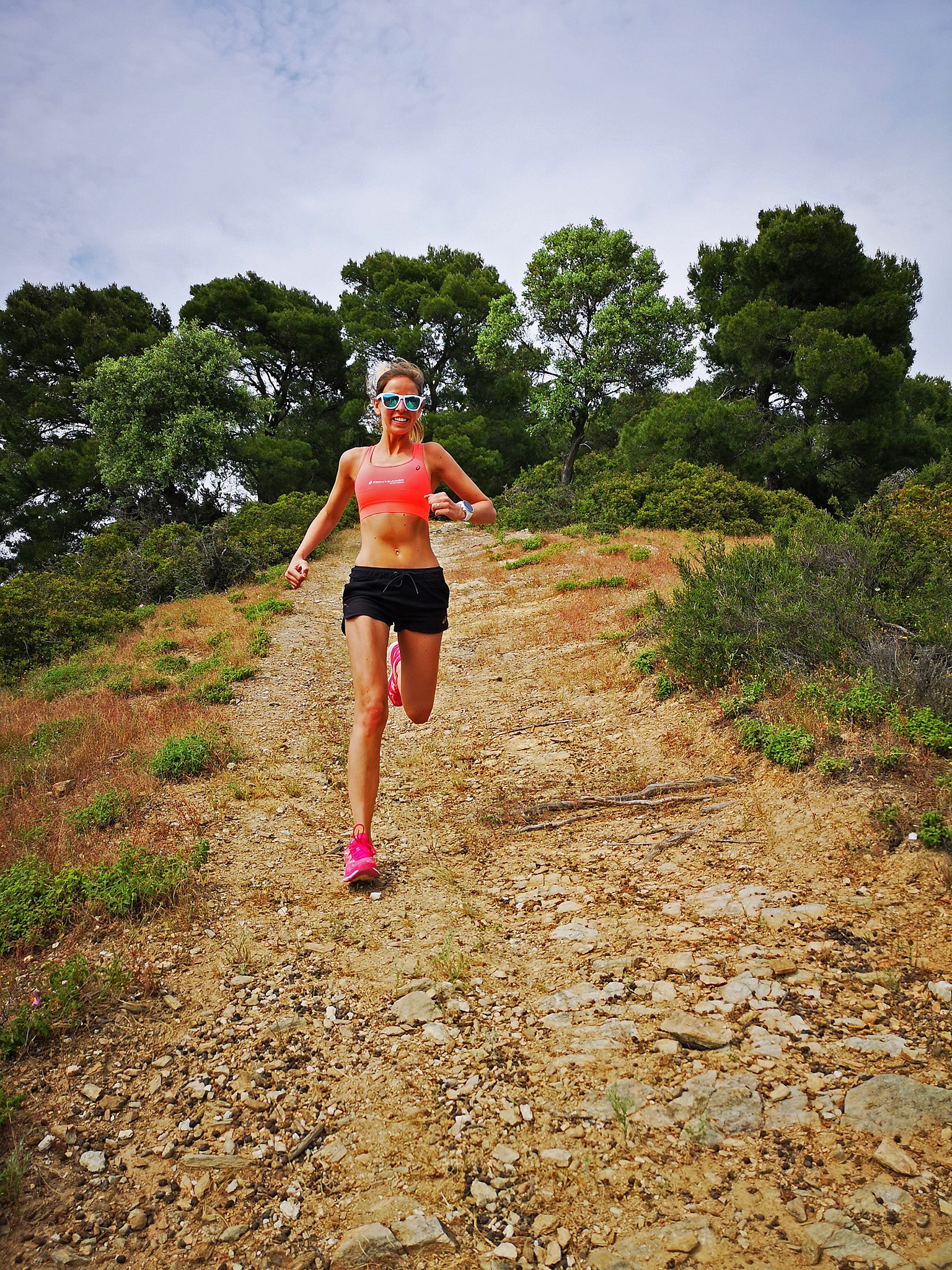 Now, don't get me wrong, I haven't always loved hills…in fact I still do my best to avoid them in road races if I can, but I have learnt to appreciate hills for the benefits they bring to my running.
Here are some tips to start enjoying hills in your own training:
Find a convenient hill: there's no use choosing a hill which is miles away from your home because you will always find a reason not to make that journey, equally you don't want your hill to be too steep or too gentle. The hill I use is on the upper limit of what I would recommend as it is quite steep, but as it's 0.5 miles away from my house and a relatively short hill it does exactly what I need it to do at maximum convenience to me
Turn the hill into a friend: give your hill a name, talk to it, shout at is, tell it how much you hate it, allow your aggression to be left on that hill at the end of your session – my hill is affectionately called 'the slope of death', and as much as I hate it sometimes, it feels like a long-time friend who has borne the brunt of my frustration with the world on multiple occasions
Allow your body to become familiar with a session before advancing: consistency is key when it comes to hills and I aim to include one hill session per week and do that same session for three weeks before tweaking it. I opt for hill training over intervals as I prefer hills and feel like this works better for me. Some of my favourite sessions include: 8 x 90sec uphill at 5K effort + marathon pace recovery downhill / 6 x 2mins easy uphill + fast downhill / 4 sets of 60secs, 45secs, 30secs fast pace with easy pace recovery downhill
Be conscious of your body: in particular your posture and what you're doing with your arms; if you get this right then hills are a fantastic way to build strength and prevent injury. Running uphill forces us to lift our knees higher which is crucial for good running form, also our cadence improves when running uphill which is a good transferable skill for faster running on the flat. Hill reps are a full-body workout too as you will need to move your arms to help propel you up hill efficiently
Think about your playlist: if like me you cannot run without music, then you may want to consider a special hill rep playlist to keep you motivated – my choice of music for hills tends to lean more towards angsty American pop-rock material like Blink 182, All American Rejects, Fall Out Boy – these bands have such a good underlying beat that really helps when you try to get your body in the zone for an intense workout
Don't neglect your downhill technique: I think we all assume that we're decent downhill runners, but I bet if you looked at your watch when you're running downhill in a race you'd be surprised by how slow your pace actually is…downhill running sounds so easy in theory, but this is also a skill that takes time to build. A couple of tips include not looking at your feet but instead keeping your gaze approximately 10m in front of you and focus on keeping your posture upright, avoid leaning back too much, and keep your strides short
Monitor your progress: the reason why I like to rotate my hill sessions every three weeks is because I like to see what my progress is from week 1 to what I can achieve in week 3, I find measuring progress motivating and it helps me to identify whether I am on the right trajectory with my training or if something is a little off
Unleash your hard work in a race: after putting so much effort into training on hills, you need to find yourself a race (preferably with one or two decent hills) to see what your body is capable of…you'll soon notice as you run past people who have slowed down to walk the hills just how beneficial your training has been and it'll make all that hard work feel worth it. There's a really flat half marathon local to me (the Folkestone Half) which is a glorious race, but there's a huge hill at 12.5 miles – obviously people are usually fading a little at this stage in a race, but it's always hugely satisfying to be able to run up this section with ease and hear other people whispering 'well done' whilst their hands are on their knees moving at a snail's pace up hill
So I hope the next time someone suggests a hill session to you, instead of letting out a little groan, you start to think about how exciting it will be to incorporate hills into your training and how much your running will improve over a short space of time.
written by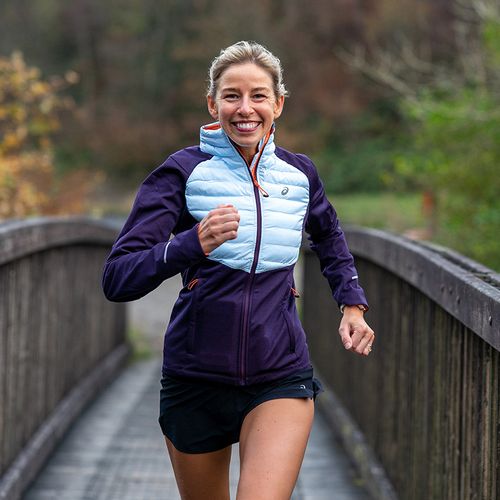 Victoria Stears
Head of Global Marketing - Sports/Education Sector from London

Age group: 34


MY DISCIPLINES