Half Zip Jacket Review - Grace Lynch
It's that time of Year again. The winter creeping in at 5pm. Cold, wet, windy evenings. Long gone are the summer days of throwing on our favourite ASICS tank tops and short shorts. I always try to hold out as long as possible before donning the winter wardrobe, but I have to admit, it's time to surrender. Winter is here and it's time to wrap up in your favourite ASICS winter gear to stay warm and ensure your training stays on track towards your goals.
For me, an essential part of my training routine during the winter months is ensuring I stay warm during my long runs and sessions. I always find it hard to get the balance right between staying  at the right temperature or overheating half way through my mile repeats, because lets face it, the last thing we want to worry about is peeling off a layer mid-session when you have 90s to recover and hydrate before knocking out your next mile repeat. Here is where the ASICS LITE-SHOW WINTER Long Sleeve 1/2 ZIP TOP comes to save the day! This is the perfect Long sleeve to battle every winter weather condition and keep you on pace in every situation.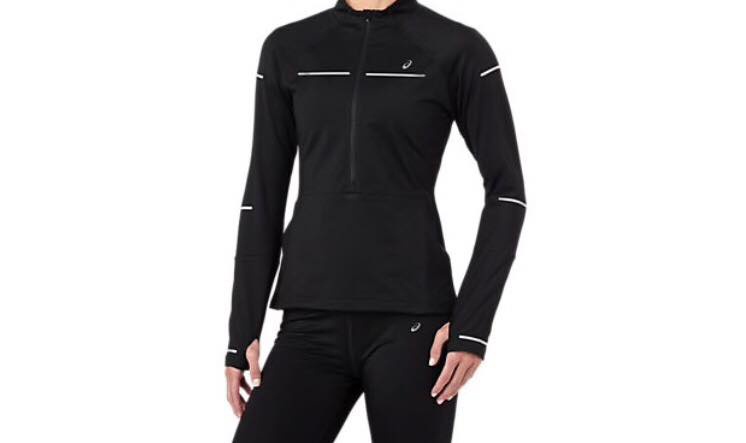 DETAILS/SPECS
Material 85% polyester, 15% spandex
Mesh underarm panels
Brushed, soft knit
Hexagon hem detail
Body mapped 360° reflectivity
Reflective  ASICS branding
Breathability and Warmth
I can never find the perfect balance of warmth and breathability when it comes to a long sleeve, but the LITE-SHOW WINTER LONG SLEEVE ½ ZIP is perfect for any condition. The brushed soft knit is ideal for optimal warmth when the temperature drops, yet if you find yourself needing some breathability the half zip and mesh underarm panels are perfect for cooling off. I find the thumb holes in the selves keep me wrapped up when I put on my ASICS LITE-SHOW GLOVES.
Reflective Technology
There's no need for reflective armbands or vests with the body mapped 360° reflectivity and reflective ASICS branding to keep you safe and seen in low light conditions. This really is a versatile item, and is even perfect for lounging around on your rest day, while looking good and staying comfortable.
Aesthetics
Available in two different colours, PERFORMANCE BLACK or RED ALERT/SAMBA, you can be sure there's a colour to suit your style, to keep you looking and running good. The reflective branding is an excellent edition for night time running, ensuring you stay safe on those long evening runs.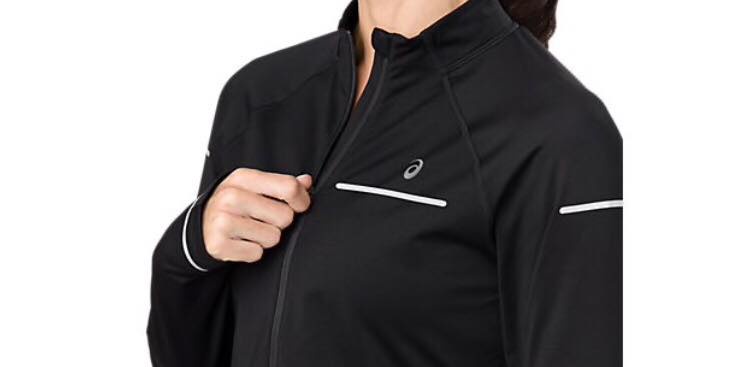 This certainly is a contemporary staple for your winter wardrobe, to help keep those vibes high during the winter months. Happy Running!
LITE-SHOW WINTER LS 1/2 ZIP TOP
Product Details A contemporary staple for every women...
EXPLORE MORE
written by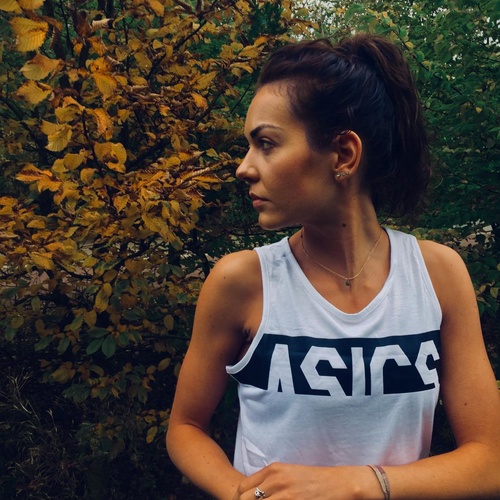 Grace Lynch
Sports and exercise scientist/Gym supervisor/ Full time athlete/ Neuromuscular Physical Therapist from Limerick,Ireland
Age group: 24-30
Club: Iveragh athletic Club
Coach: Emmett Dunleavy
MY DISCIPLINES
MY DISCIPLINES