A marathon is unique to each one of us, whilst there were over 40,000 + people sharing the similar paths, emotions, tribulations, pain etc., it always amazes me how there is still an element of uniqueness to each of our journeys to that finish line. Well, this is how my own road marathon journey unfolded.
When I first started running, marathons never crossed my mind. I thought that is a long way to go for a medal, T-shirt and a banana at the end, well a flap jacket this year. A few years in the game and a few ultramarathons (long picnics as I call them) thrown in, my thoughts switched to if I am going to do a road marathon, it must be a special one for my first time. It does not get more special than London does it.
I got my place courtesy of The Black Trail Runners community. Someone had a free place, our names got placed in a pot, and I got picked. Training commenced, after the London 10k with the Asics frontrunner team, a nice prelude to what running the streets of London would feel like. I will not bore you with all the training talk, simply put it did not go according to plan, the last 6 weeks of the 12-week plan were not the best but I was lucky and grateful to make it to the start line. This once a once in a lifetime opportunity and I'd be damned if I was going to miss it, I would walk or crawl if I had to. I just needed to hamstring to be on the same page with me on the day.
Plus, for this to be a delightful story, there has to be upsets, setbacks, trials and tribulations to overcome along the way, we all like stories like that with a happy ending. So, sit back, relax, and read on.
GETTING DOWN TO LONDON
It was not the smoothest of journeys. Train strikes caused all sorts of Mayhem on the motorway with delays, and it took us 7+ hours to get to the Expo (my journey started at 8am). I was travelling with some seasoned veterans in the marathon game, so I was in great company with nothing but marathon talk going on through the coach. Questions of what time are you aiming for were being asked, my answer has always been the same "I just want to finish feeling fresh and not feel like am at death's door." There was no need for a time pressure, I did not need the additional pressure, it was my first road marathon, whatever I ran was always going to be a personal best and a benchmark for future endeavours.
We made it to the expo, luckily did not have to queue at all picked up my number, found my name on the wall, avoided getting drawn into buying any new gear or gels etc. You could feel the excitement already building in the expo, everyone was in such a buoyant mood.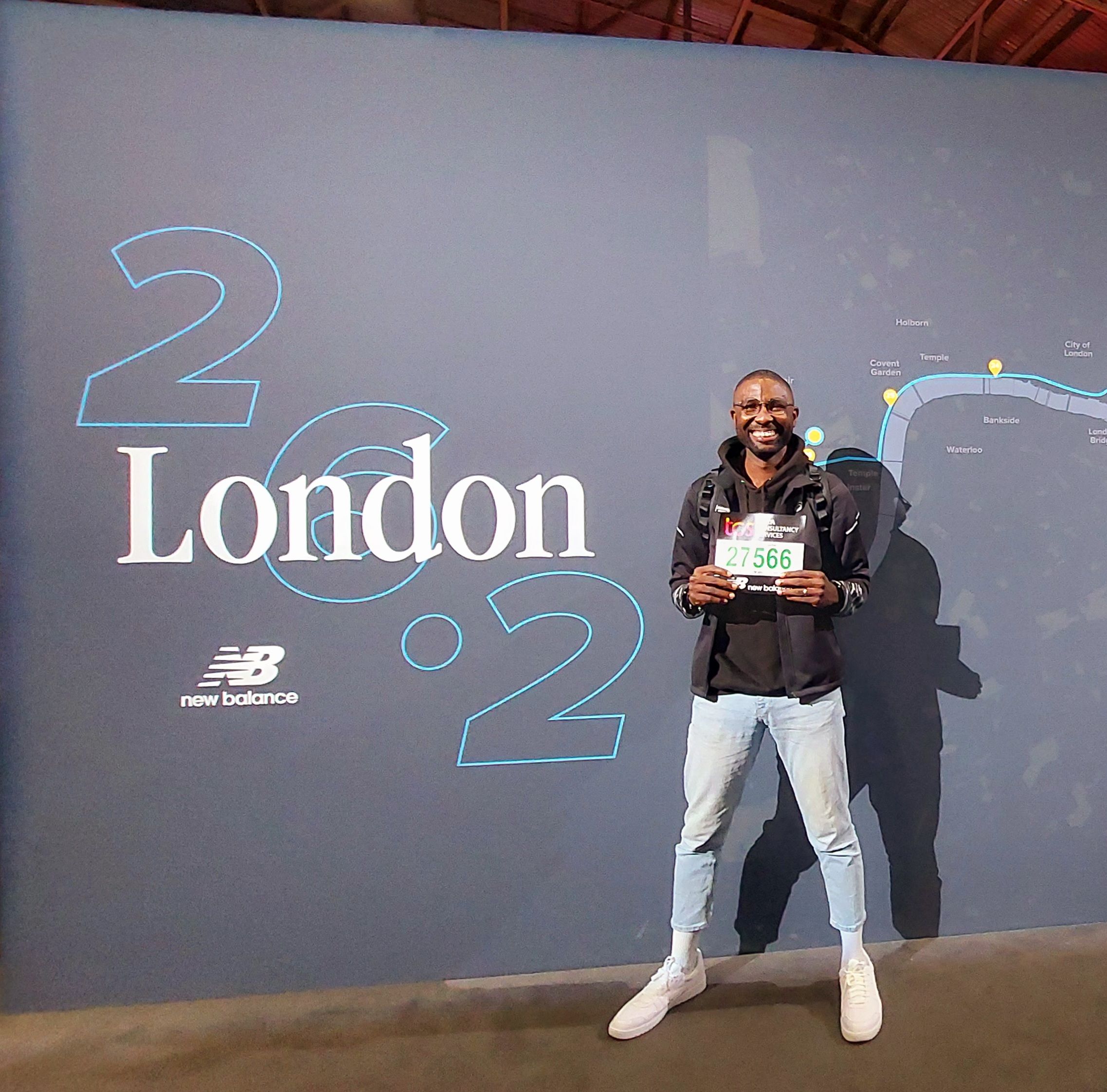 Although all I could think of was getting to the hotel, having some proper food as we had just been grazing all day and have a good night rest. Another 1.5hours on the coach from the expo to get to our hotel thanks to traffic and protests, I manged to take in some of the sights of London, I even managed to spot a few places with my surname on like the Garrick Theatre on Charing Cross. The musical show "The Drifters Girl" was on and promised to be Toe-Tappinglytastic, I smiled to myself thinking "i bet my toes will be tapping out tomorrow at some point".
We finally checked in and went straight out on the hunt for proper food before the big dance. Pasta was the meal of choice, and it went done nicely, my belly was full, and I was hydrated enough. All that remained was getting my kit ready and hitting the hay for at least 4 hours of decent sleep. Let us face it, no one really sleeps properly the night before a race.
RACE DAY
Well let's just say I did not sleep well at all, let's put it down to factors not within my control. Pre-race rituals commenced, a warm shower and straight down for breakfast. Not a full English, just 2 bowls of porridge, I did break tradition slightly by having coffee, don't know why but felt I needed a caffeine boost. Among the breakfast servings was a pasta section, I thought who in their right mind would eat pasta first thing in the morning. Answer, a lot of people at the hotel, I stood corrected, who am I to judge anyone's breakfast ritual, if it works for you then fantastic. We set out at 7am to the start waves, got there just before 8am. 1.5hrs to wait and it would all begin, surprisingly no nerves, more of excitement to get going.
My strategy was simple and straight, try and cover 16miles in the first 2hours, I thought my hamstring would cope with that pace for 2hours and then whatever happens after 2hrs, it's in the hands of the running gods and the crowds of London.
My start wave opened at 9:30am and the sound went off at 9:45am, so it begins. I was running the London Marathon.
Miles 1 - 8
The first hour flew by. The first 5k was lush, I could already feel the power of the crowd as promised, they were in a joyous mood, the weather had gone from being predicted to be wet and gloomy to clear skies with a light breeze, perfect weather. We linked up with the blue wave around Mile 2, I bumped into fellow Lliswerry runner Sean Beeks, it was lovely to see a familiar face so early on, we had a brief chat, wished each other good luck and I was off again. I had been pre warned about the downhill section in Mile 3 and not to get sucked into a false sense of speed. I took this advice, kept it steady sticking to the plan of 8 miles in the first hour. The right hamstring was holding up nicely, I threw a few fast surges in, still out getting carried away, difficult with that epic crowd support early on, but there is still a long way to go. A gel every 4 miles, with a salt tablet thrown in the mile after the gel and little sips of water at the aid stations was my nutrition strategy, so far so good, nothing to worry about.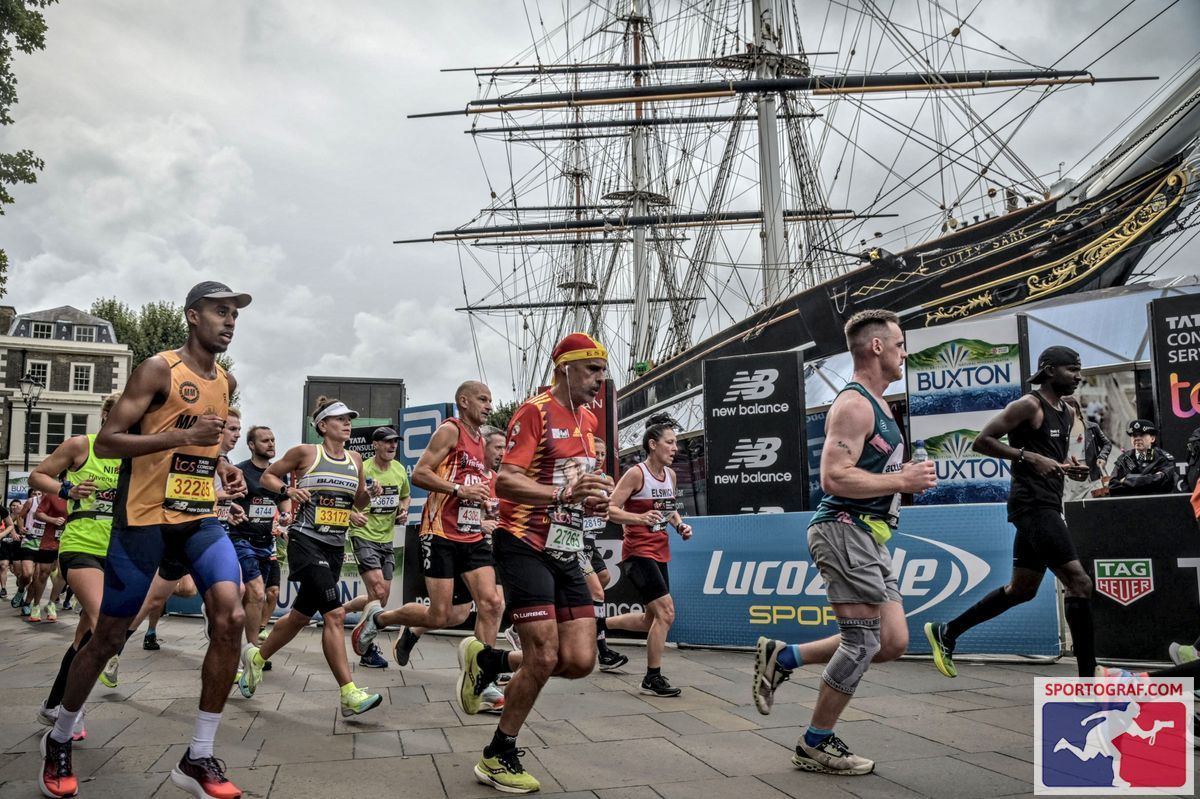 Miles 8 to 16
By mile 9, another familiar face popped up at the aid stations handing out Lucozade, a member of the BTR community supporting not just with energy drinks but a joyous roar of support. After that, I felt the first little twinge from the hamstring. No need to press the panic point just yet, we knew this might happen, in fact it was expected. I thought I just need to make it to Tower Bridge, I will be halfway there around about the 13.1-mile milestone and the crowd support I had been told about would work its magic. And let me tell you, tower bridge delivered big time. I switched my headphones on and took it all in, I wanted to hear those loud chants of come on, you got this, halfway there, you are doing are amazing. They provided a huge comfort knowing that we had the support of everyone. In events like these just like the big football matches, the crowd have a key role, without their chants of encouragement it can be difficult. I said to myself people have come out to show support, I cannot let them down.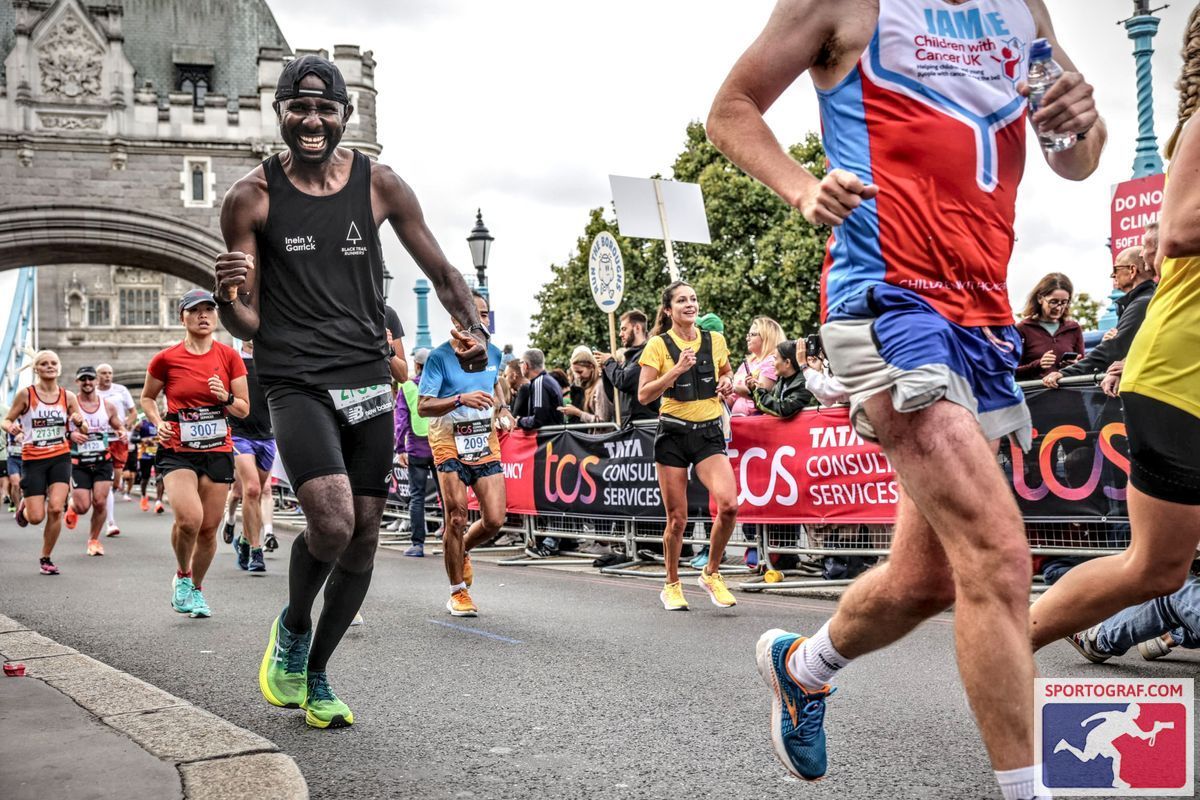 Mile 14 and once again some familiar faces greeted me, my Asics frontrunner teammates Holly and Pete Stables. Hard to miss their beaming smiles in the crowd and Holly's chant of "Come on you got this". Plus, I had been looking forward to Pete's wonderful camera for the money shot all the way down there, sadly he was there in more of a support capacity with no camera but all the same it was awesome seeing them. He has taken some awesome shots of me this year so I will forgive him ha.
The 3hr15 pacer came past at Mile 15, I thought do I stick with them or run my own race. I choose wisely, swallowed my pride and I continued to run my own race, I knew I was not in that kind of shape which I was ok with, I had not been able to do enough work in the last 6 weeks to spring up any surprise performance. There will always be another road marathon, don't forget the goal FFF (Finish feeling fresh). Mile 16 hit, 2hrs on the clock and I knew it this is where the real fun and games would begin.
Miles 17 to 20
The mental battles began here, my right hamstring started getting tighter and tighter. Thoughts started to flood my mind of this might be a stretch to far for the hamstring, the thoughts of my DNF at the RIDUM ultra from a few weeks prior came flooding back, is this another one on the cards? But I thought, this is not the time to give in, kept pushing and keep digging deep Inein, you can do hard things remember. The pace dropped by 15 secs by Mile 17 and an additional 10 secs by mile 18, I thought to myself, that's ok I am still here, still shuffling along, the crowd are still supporting with loud enthusiasm, so long as they are going so will I.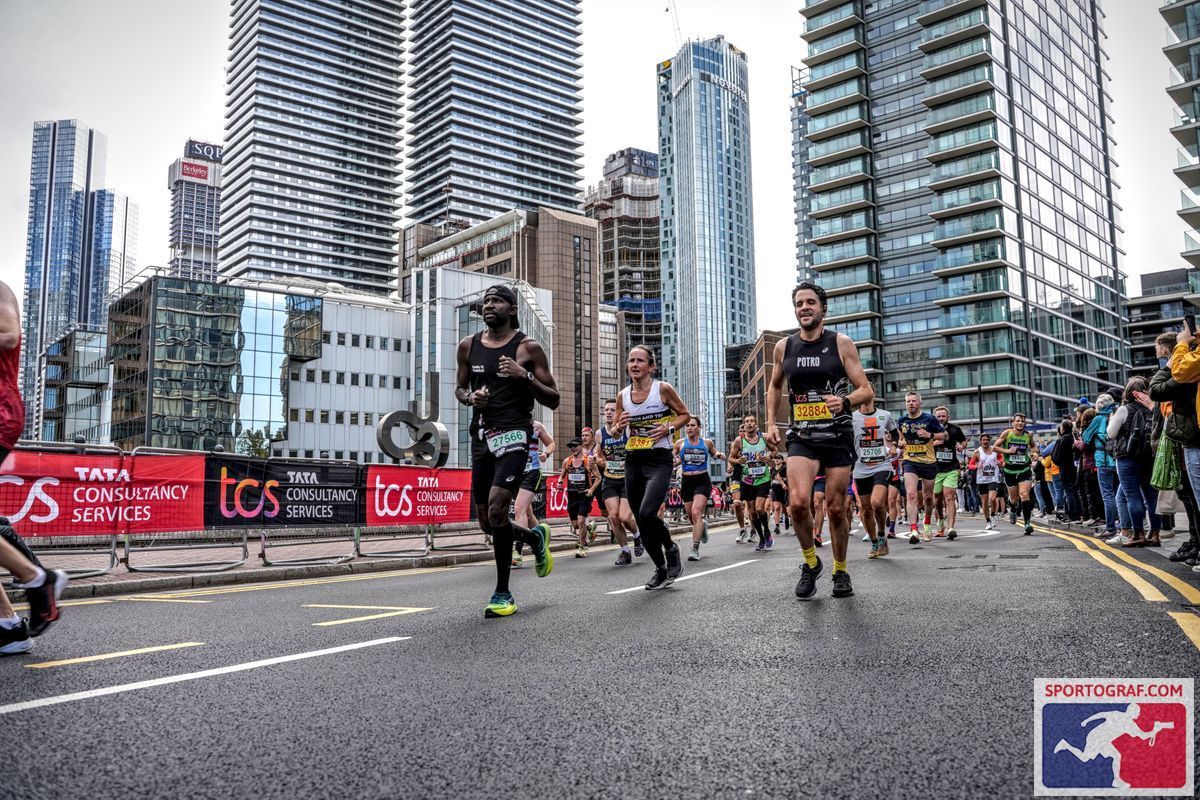 At Mile 18, another familiar face, this time it was Sonny Peart, another of my AFR teammates and one of the co-founders of BTR shouting support across the road, I felt another injection of pace and I kept going. Never underestimate the power of seeing these familiar friendly faces, they add an extra bit of motivation. Approaching mile 19 I noticed the gps was way out and so was the pace, another mind game ensued again but I had been pre-warned this could happen, I thought it's not important, just focus on the mile markers which at this stage seemed further and further. Mile 20 hit eventually, now we were in the end game, make or break time, the last 10k.
Mile 20 – The Slow boat to Hades
There Charon stands, who rules the dreary coast –
A sordid god: down from his hairy chin
A length of beard descends, uncombed, unclean.
His eyes, like hollow furnaces on fire.
A girdle, foul with grease, binds his obscene attire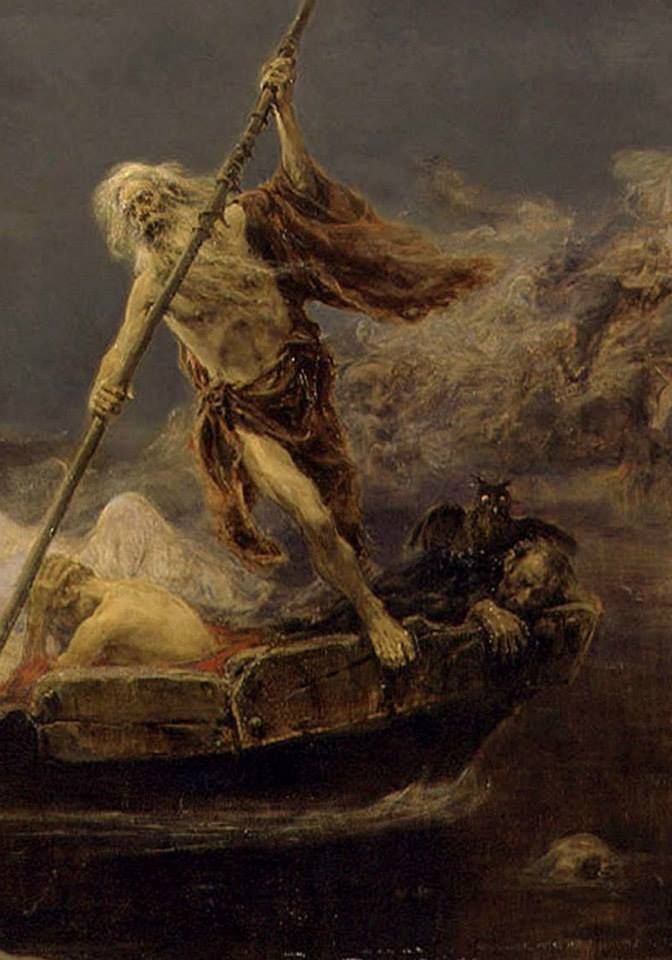 The best way to describe how I was feeling at this point is to employ a bit of Greek mythology. I had my coin of intense pain for Charon, the ferryman of Hades, who carried suffering souls across the last 6 miles of the marathon stretch to the finish line. Pain was really starting to intensify at this point, my hamstring screaming at me to stop, but we are stubborn group of people runners aren't we, at points like this we refuse to listen to reason, so long as we draw breathe, we keep pushing. But I had another motivational coupon to cash in coming my way.
Mile 21 – The Magic of the community
The magic of 21, feeling at a low point and struggling for motivation, in the distance I could hear intense singing and party vibes, that sounded very familiar, and I will even go as far as saying cultural, it reminded me of home. As I approached, I could see where it was coming from, a huge grin came on my face.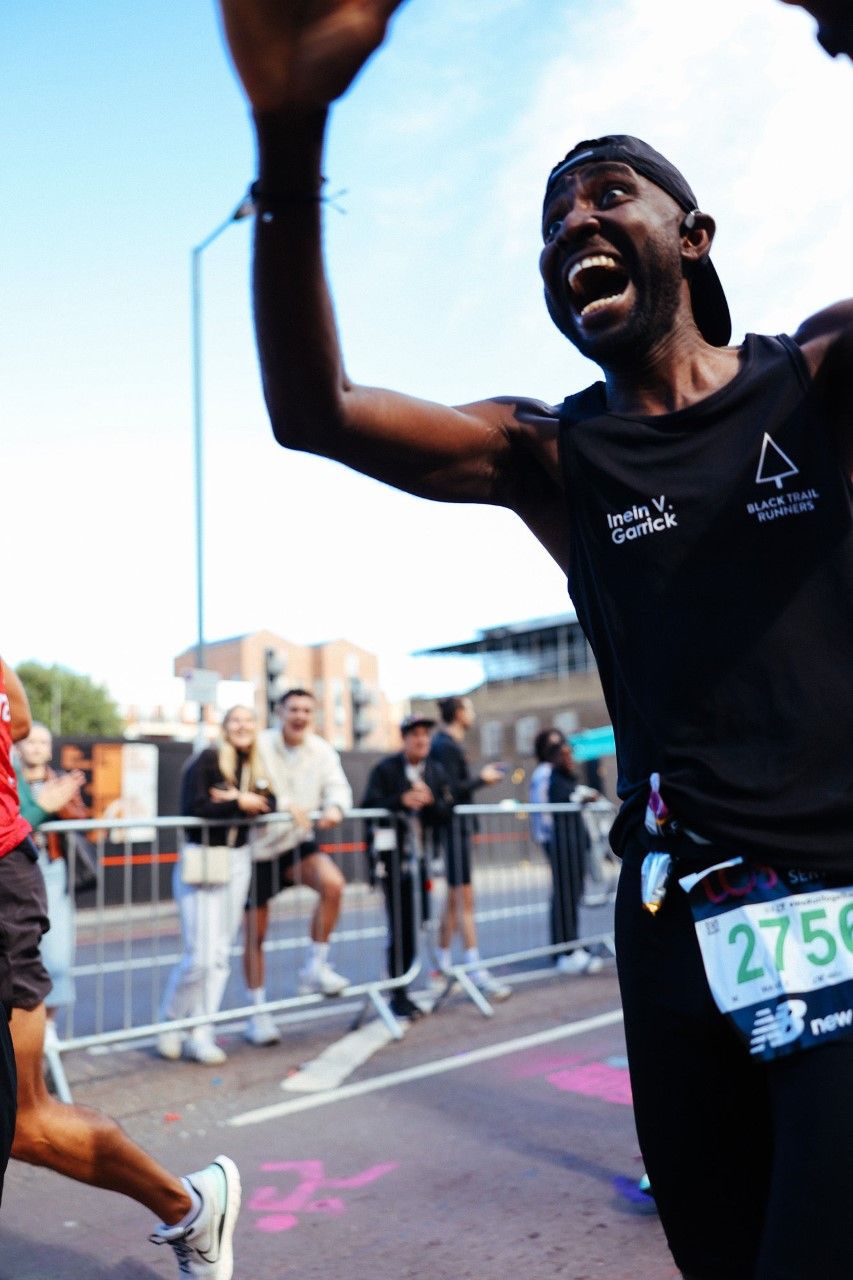 It was the Run Dem Crew, they were partying like crazy, and the vibes were just so infectious, my steps quicken. I thought the community is here, I need to draw on them for support and then another familiar face within the group, it was Lisa from the BTR community. I sprinted and gave them all a big hug, exactly what I needed at that point, the support of the community and I knew I had this. Only 5 odd miles to go, nothing can stop me now.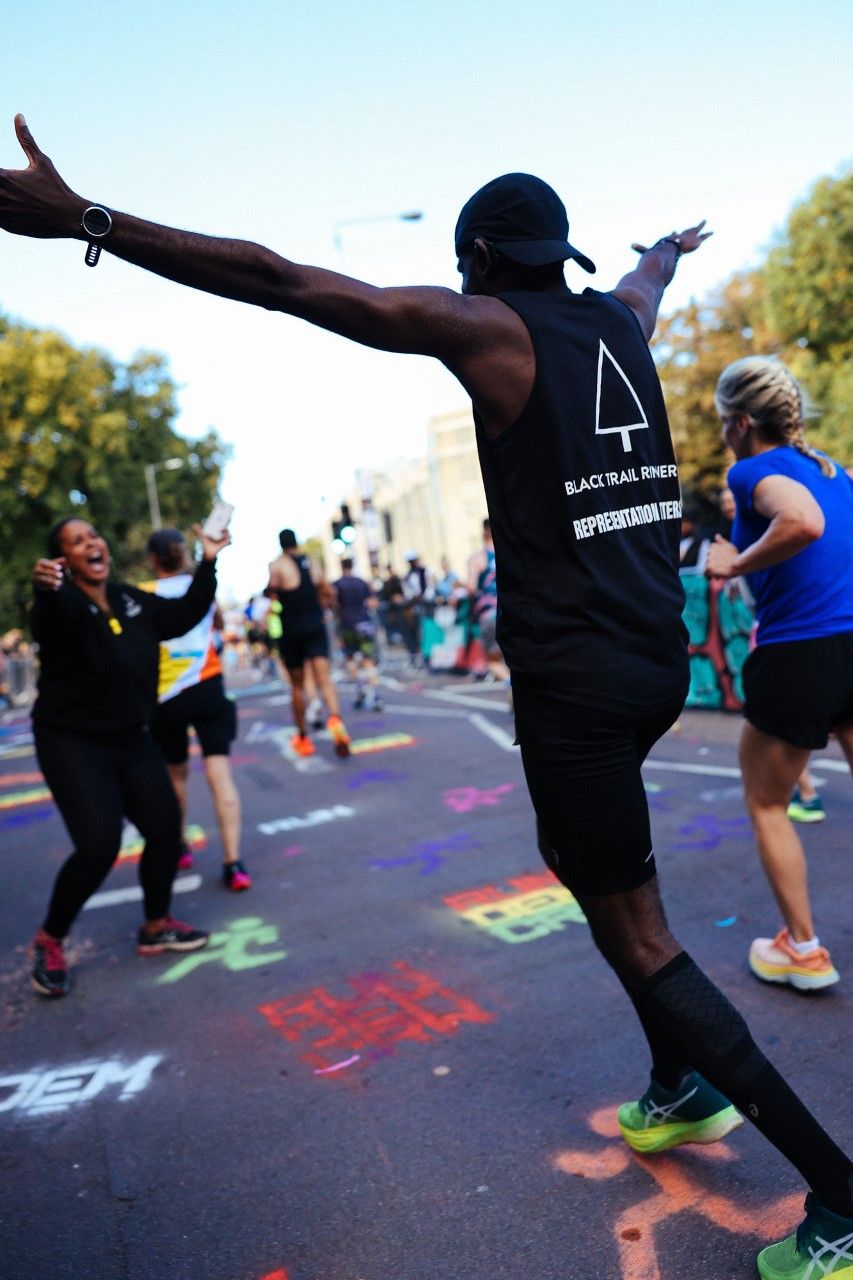 Mile 22 to 26
Hello muscle cramp, I missed you at Mile 20. Typically, in ultramarathons, I tend to cramp at mile 20 but today it reared its ugly head at mile 22 which was a win in my book. I had been consistent with the salt tablets but there was no stopping it, it was sharp and painful. I stopped for a moment, went off to the side with the crowd to recoup. I was smiling the whole time which seemed strange to some of the supporters asking if I was ok. To that's I replied, I have been here before, I know what's expected of me so no need to cry. I was now fully in ultramarathon mode, run, walk and shuffle till you make it, something I was all too familiar with. I knew the finish line was not far off.
My focus changed at this point, instead it changed to supporting others out on the course who like me where cramping and in unknown territory, speaking words of encouragement of "You got this" and having fun interactions with the crowd. There is a certain comfort supporting others despite what you may be going through personally, a word of encouragement or pat on the back goes a l long way. Oo and for some reason my hamstring were the least of my worries, the tightness had somehow vanished, my mind seemed to have banished it from my thoughts. The mind is a weird thing isn't it, one moment you're in intense pain and the next absolutely nothing.
The noise of the crowd began to intensify at Mile 25, I got into another gear. My pace was irrelevant, I was floating with crowd energy, which was needed at this point. I was enjoying it but at the same time I could not wait for the finish line.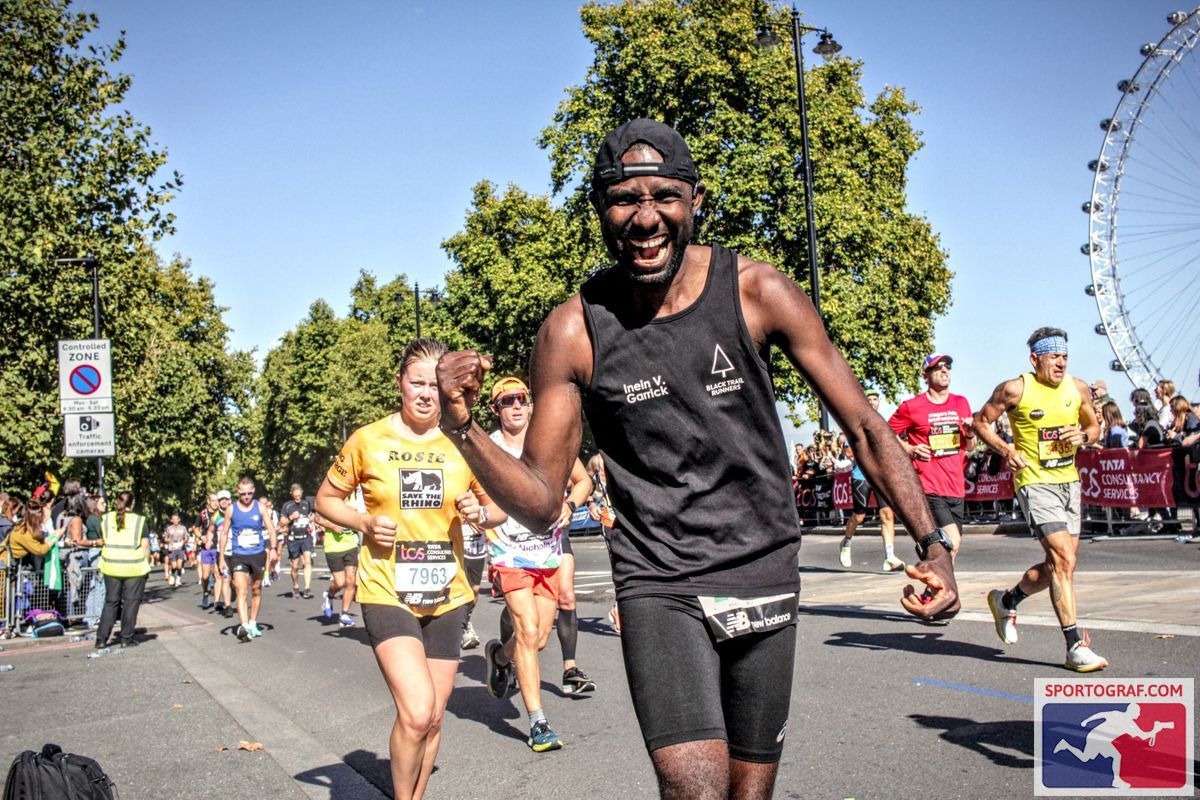 The Final 352metres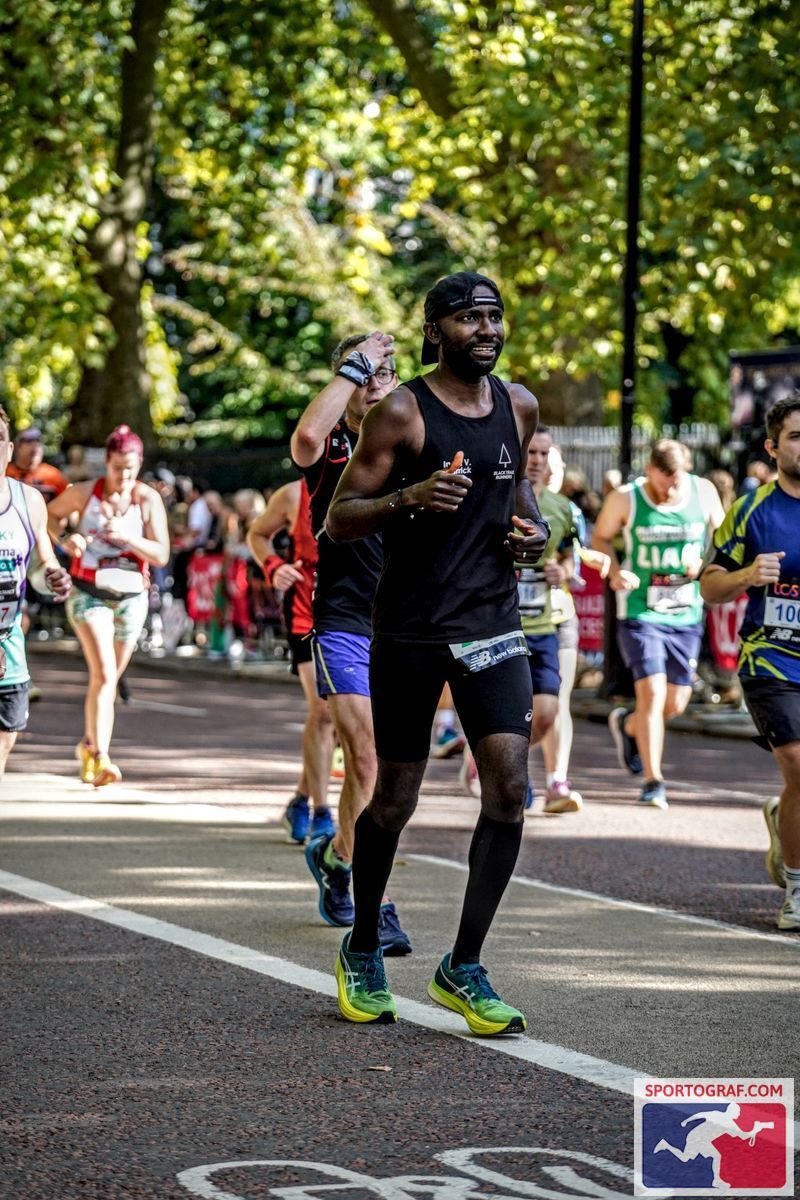 Almost home, one final sprint. On that final stretch, thoughts became to flood my mind of how far I had come in my running journey. From barely finishing a 4km run around my local neighbourhood 5 years ago to being on one of the biggest running stages in the world. I had seen this stretch on TV numerous times and now I was on it, it felt surreal and unbelievable at the same time. I would be crossing that finish line, proud of myself, grateful for the support of my wife and kids to get to this point, the running community etc.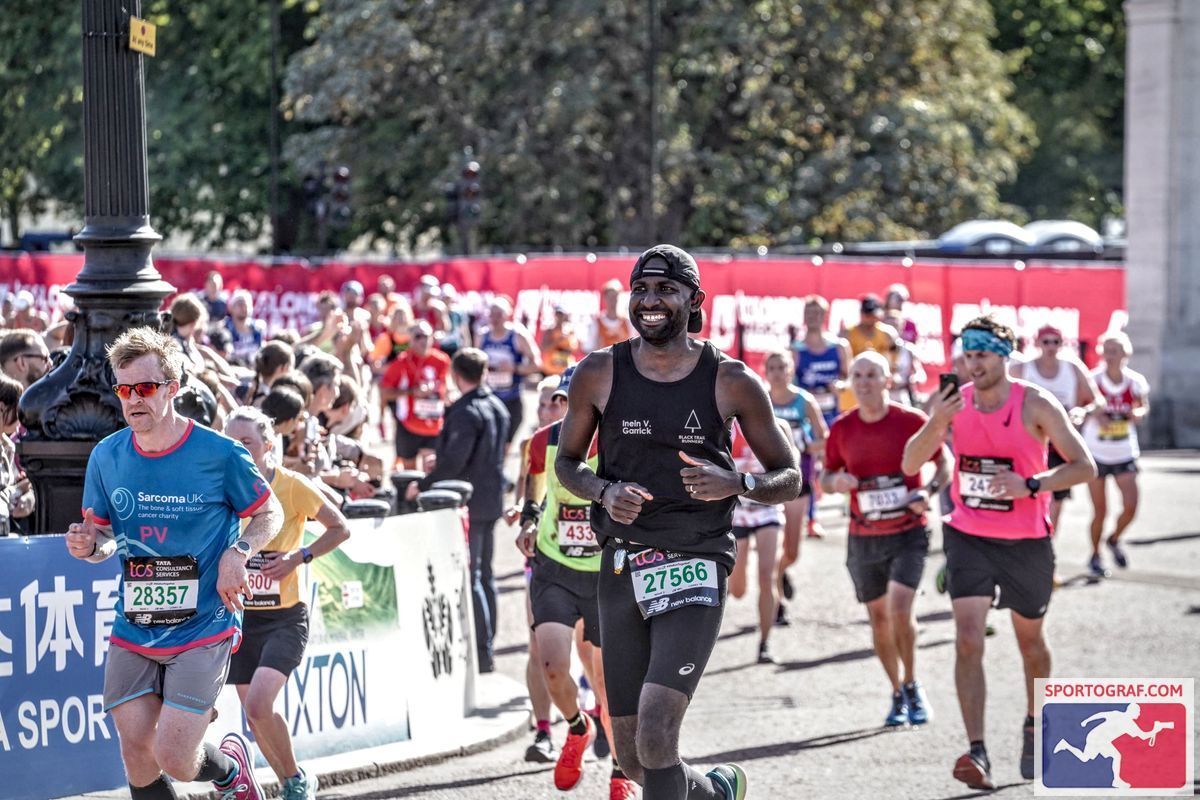 The final sprint felt so long because of all those thoughts and mixed emotions, I couldn't believe it, I let a big smile out. I had done it, I crossed the finish line of the London Marathon, one of the world majors, what a privilege and honour not taken for granted.
Another familiar face greeted me at the finish, it's been a story of familiar faces. This time it was Alan, another AFR teammate volunteering at the finish line. He whispered in my ear, "Looks like you need help" in his dry humour which I have come love and appreciate since joining the team. Just what I needed, a laugh to finish off what was an incredible 3hrs 41 mins of 26.2 miles of greatness or if you believe my Strava times and failed gps, 27.08 miles. Whilst that was gruelling in stages, I crossed feeling a little bit fresh but most importantly with a smile on my face.
What did I learn
I think we all learn similar lessons when it comes to a marathon, so I won't be saying anything you have not already heard before, it's definitely not a distance to be laughed at whether it's your 1st or 100th time doing it. I can also confirm what they say is true, the last 10k is no holiday. It truly is make or break, depending on what your goals or motivations for the marathon is.
But also in the marathon, sometimes we get the result we want, sometimes we don't. Sometimes we surprise ourselves, we also learn new levels of grit and determination. You are awesome regardless of the outcome, you don't need a personal best to validate that.
We also appreciate the support of familiar faces, strangers in the crowd, a kind word or hug when we need it, the kids with the power boost signs, the jelly babies and so much more.
As much as we like to reflect on how tough and painful it is, the marathon is full of magic and wonder but also a lot of kindness and love. You don't even need to seek it out, it will find you when you most need it or least expect.
Like the amazing Kathrine Switzer famously said, "if you are losing faith in human nature, go out and watch a marathon".
The marathon is truly a great event and I encourage you if you can and are able, to experience it once. Whether you run it, volunteer or cheer, you will be filled with wonder and hope.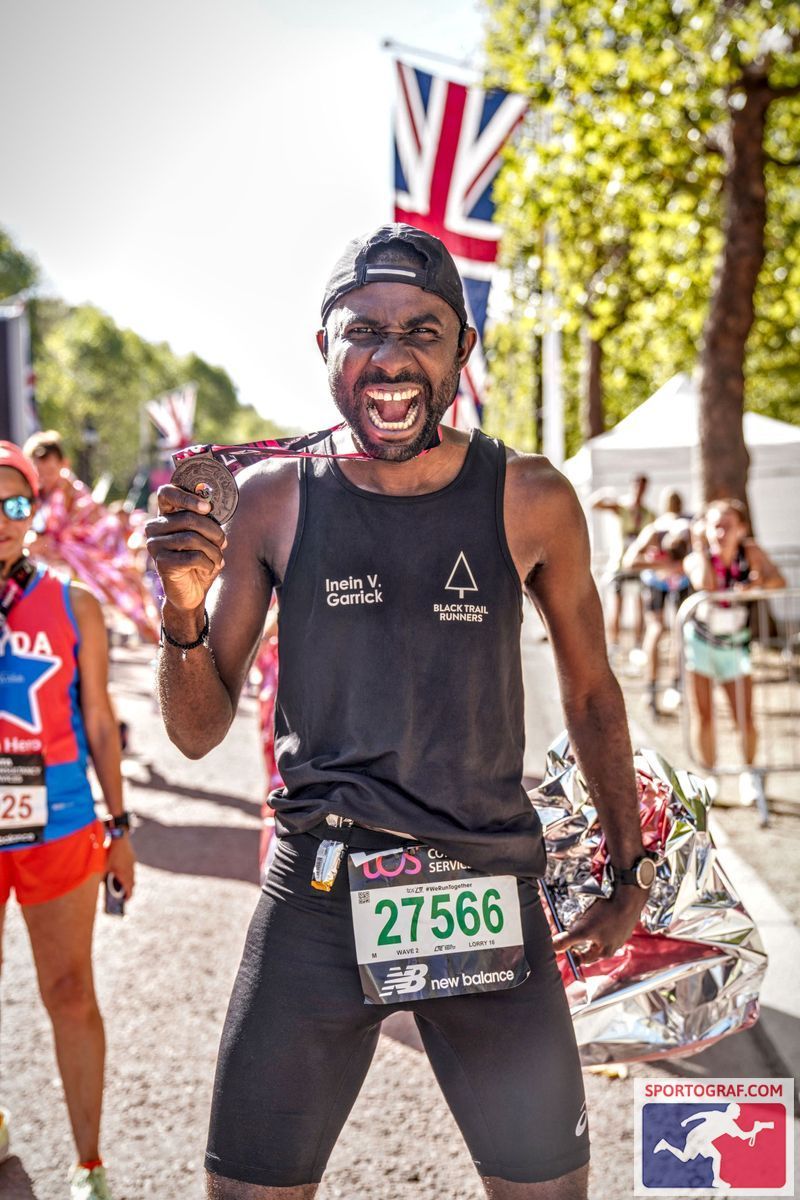 written by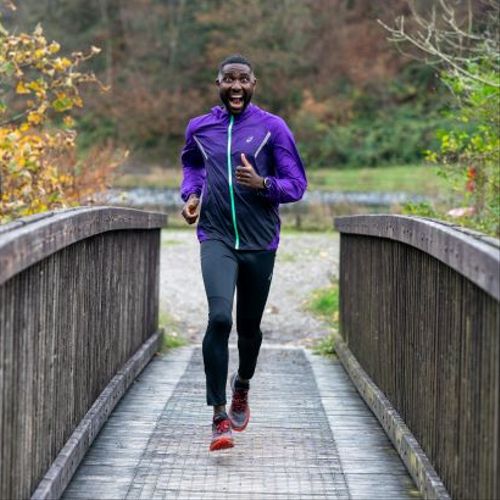 Inein Garrick
Health & Safety Advisor from Cardiff

Age group: 35 - 39
Club: Lliswerry Runners

MY DISCIPLINES