"It always seems impossible until it is done" – Nelson Mandela
Going into the London Marathon I honestly had no idea what was going to happen. I started training in January following a plan that would hopefully yield a time of 3:15:00. The training went well for around 8 or 9 weeks but I then picked up a bit of an injury and training came grinding to a halt.
My total mileage for March should have been around 220 miles. In reality I ran 24 miles. Luckily the injury began to ease off as April began and I was able to pick up the mileage again. I knew at this point that 3:15:00 would be too much of an ask so I picked up a 3:30:00 plan and stuck to that as much as I could. I decided not to do any speed sessions though in case it aggravated the injury.
During the week before the race I kept switching between what I wanted to do on race day. Part of me wanted to just go for it as see what happened. On the other hand I had to remind myself this wasn't any marathon, this was London. Quite possibly a once in a lifetime race. I didn't want blow up at mile 15 and end up being in a world of hurt and looking back on it thinking god I hated that race. I made the decision to take it steady and if I felt alright towards the end I would try and kick it up a notch.
The final two runs during taper week went really well and felt good and I was feeling positive about race day. I had my now traditional cheese and tomato pizza as pre race dinner and the usual night of getting hardly any sleep. We were staying three miles from the start so there was no stressing about relying on the trains or public transport to get there, a quick ride in a cab and we were at Greenwich Park in plenty of time.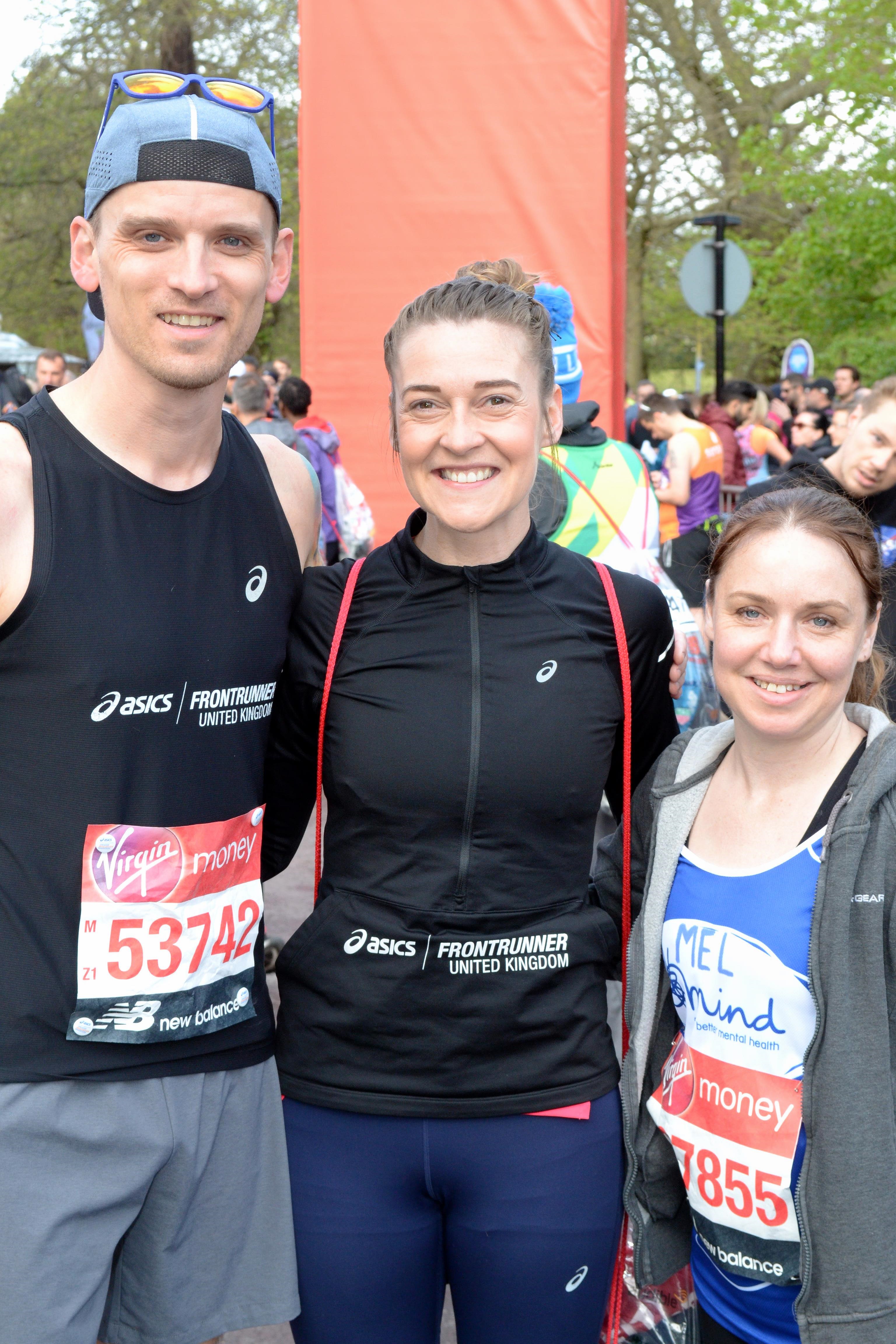 The weather on race day was pretty much perfect for running, a little cool to start but the sun kept popping out now and then. Nowhere near as warm as 2018 though thankfully. For weeks I had planned to run in ASICS RoadHawk FF but for some reason I had taken a liking to ASICS Gel DS Trainer 24 in the last few runs of training. Changing shoes just before race day?? I hear you cry. Not usually the best of ideas. However on Saturday afternoon I attached the timing chip to the DS Trainers without even thinking about it. So subconsciously the decision was made.
Bags were dropped off, toilet trips were made, the starting pens were open, 10:10 approached and it was finally time for the London Marathon. One of the most famous races in the world, it still seemed surreal I was actually doing it.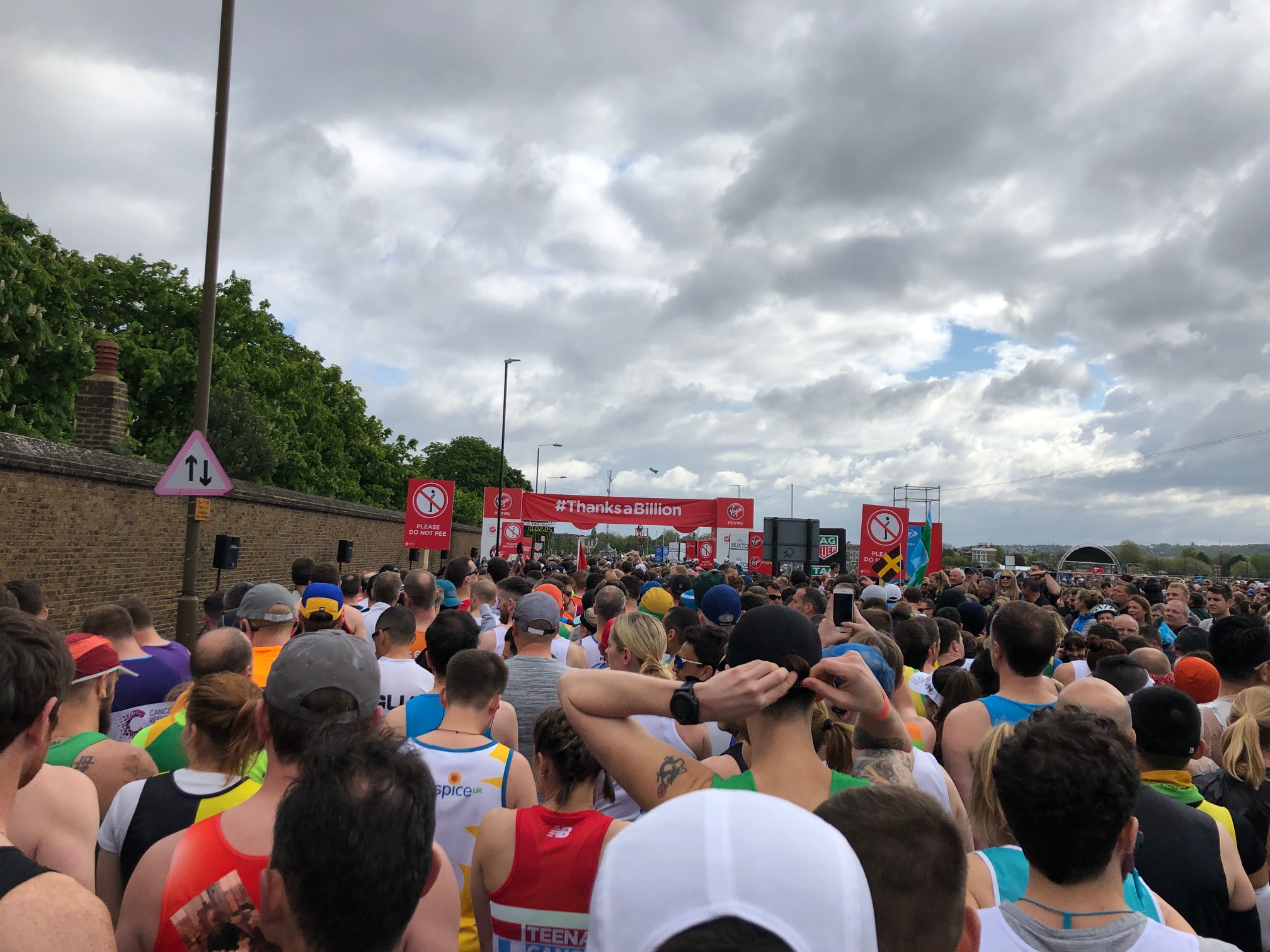 This was my 6thmarathon so I was already well aware of the kind of race strategy I planned to follow. I had taken a caffeine shot 20 mins before the start of the race and had three gels which I would take at 7 mile intervals during it. I had checked the elevation profile and knew there was a down hill section at around 3 miles. The start of the race is where you have to stay disciplined and don't get carried along by the crowd and don't get too excited on the down hill sections. Make sure you stick to your pace or you'll regret it later in the race.
My plan was to stick to 8:00 per mile which is the 3:30:00 race pace, but I have to admit I strayed into 7:45 – 7:50 per mile pace. I kept checking my watch and telling myself to keep it steady, but lets face it, this is London, the crowds were out in force right from the start, I can be forgiven for going 15 seconds quicker than I should.
I knew that the first landmark was Cutty Sark at 6 miles so that was my first focus point, get there and enjoy the crowds then refocus and take a gel and move on. Those first 6 miles absolutely flew by and the crowd at Cutty Sark did not disappoint.
The next big landmark was Tower Bridge at 12 miles. I was feeling comfortable at the 7:45 pace so carried on with it thinking I was banking some extra minutes should I need to slow up at some point and hopefully 3:30:00 would still be on.
With this being my first time running London I knew Tower Bridge was around 12 miles but didn't know exactly where. If memory serves me correctly I think you turn a corner and it's there in front of you. This point is most definitely my favourite part of the race. The noise from the crowd was awesome. The sight of the bridge overhead was incredible. For me this summed up everything about the London Marathon. I nearly got a bit emotional.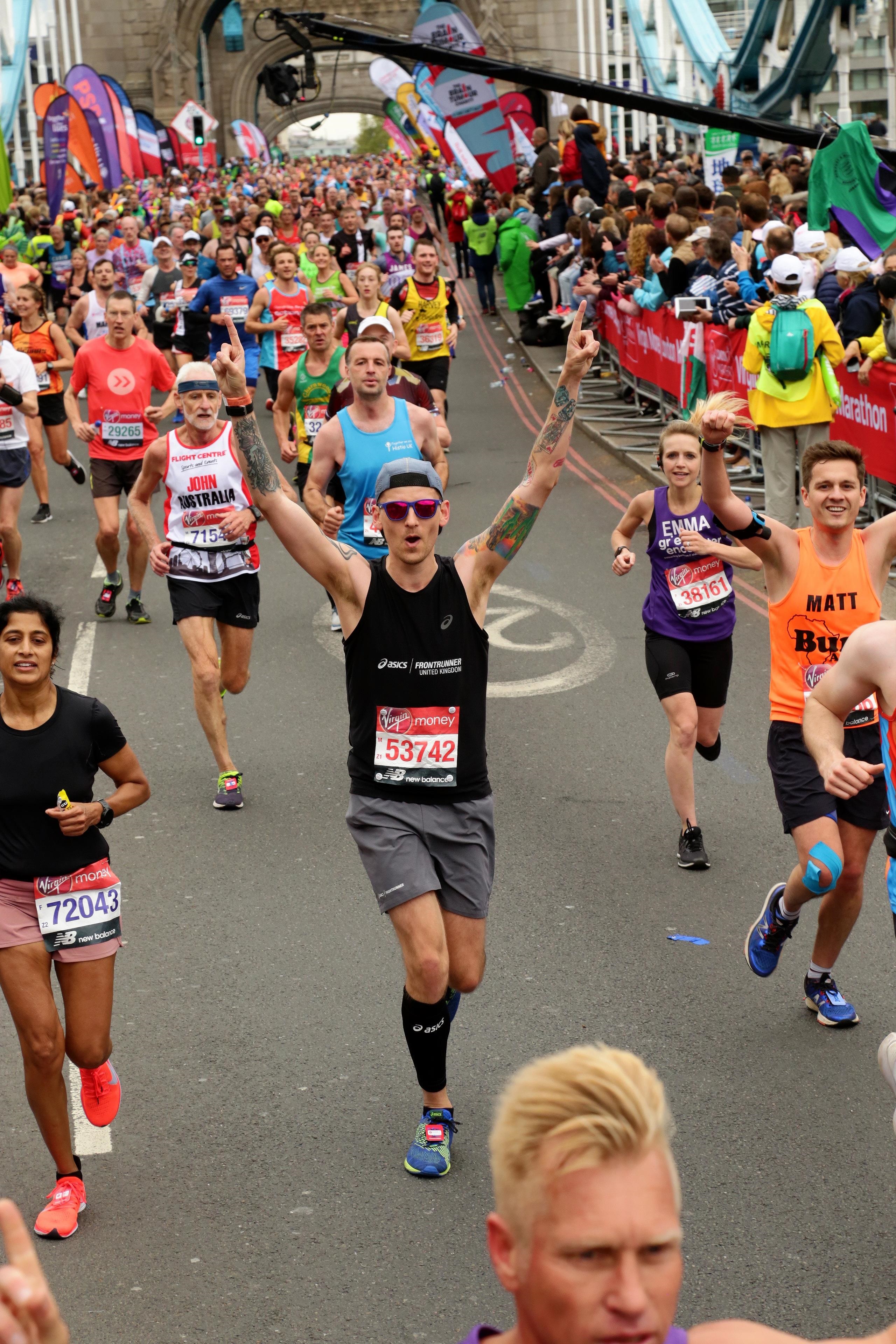 The buzz I had coming across the bridge felt like I had only just started running. This can be seen by my pace increasing to 7:41 for the next two miles.
I was now in the second half of the race and knew it was time to get serious. I didn't know if I would be able to maintain the pace all the way but also knew I had some time banked. I still felt good and even started toying with the idea of speeding up (if I could) at around 21 miles.
During the second half I focused on picking other runners off. It doesn't matter how many pass you in the first half, chances are you'll get them back in the second half. I also knew that the race results gave you stats on this so I was interested to see how I would do.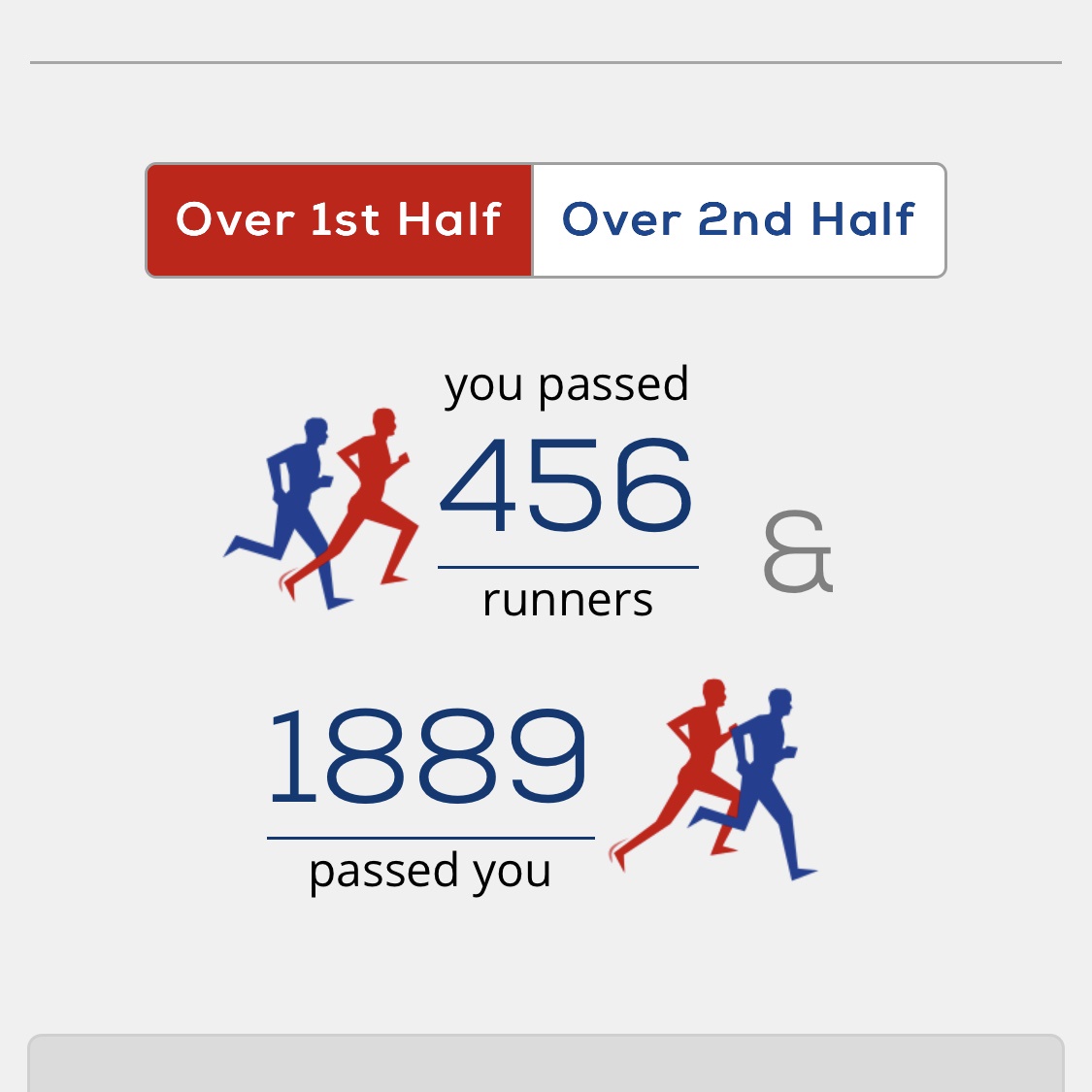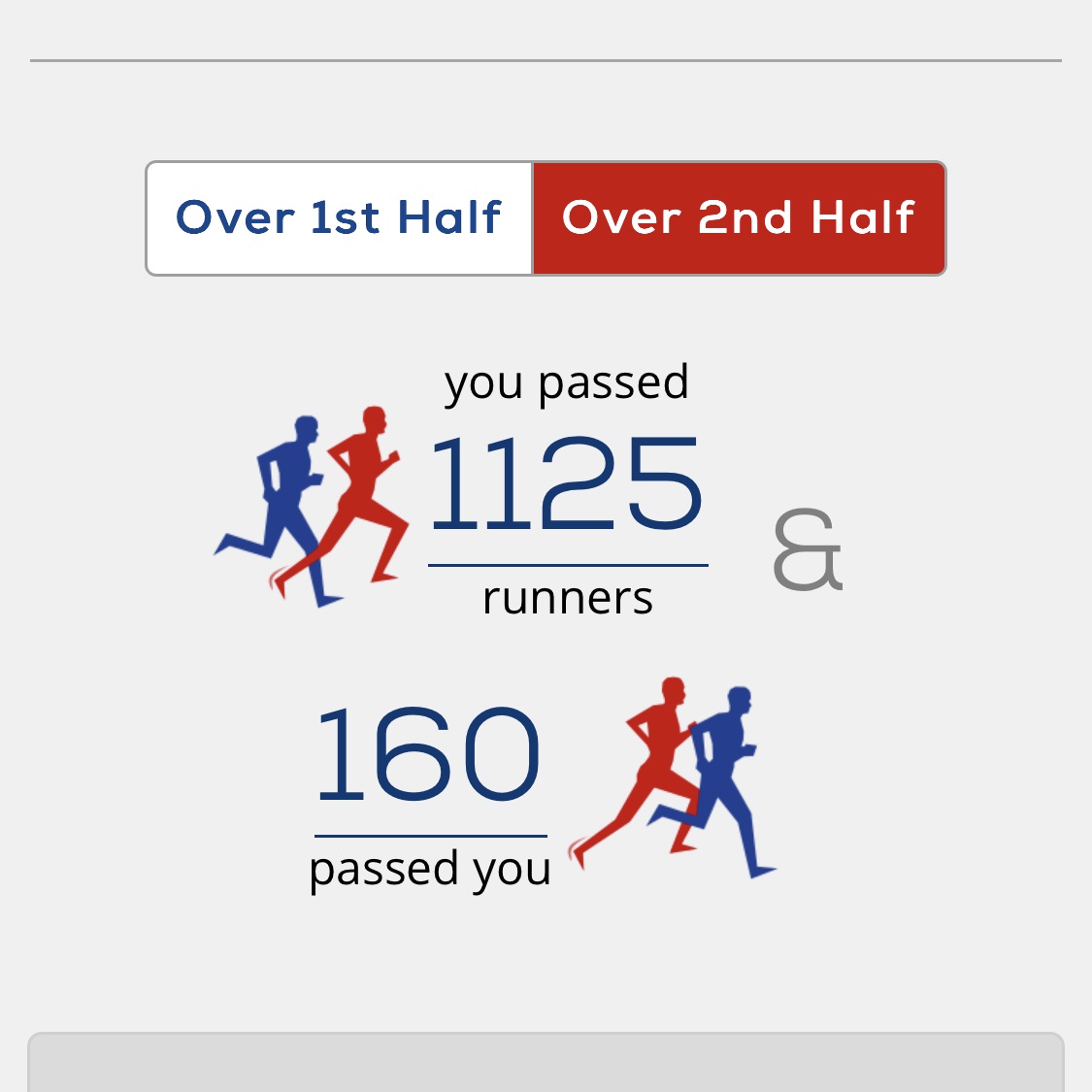 I had to focus on getting to 23 miles where I knew some of the ASICS FrontRunners were cheering, then 25 miles where I knew some more friends would be cheering then it would only be 1 mile to go.
My pace had remained consistent up until 21 miles, then miles 22 and 23 slipped to 8:00 per mile. Which was ok as I was still on target pace but it was getting tough. There would be no speeding up.
The last three miles were so hard. My legs didn't want to work anymore, my feet felt like they were on fire, my breathing was getting heavier and heavier. I can honestly say if it wasn't for the crowd I might have caved in. It took absolutely everything I had to keep going.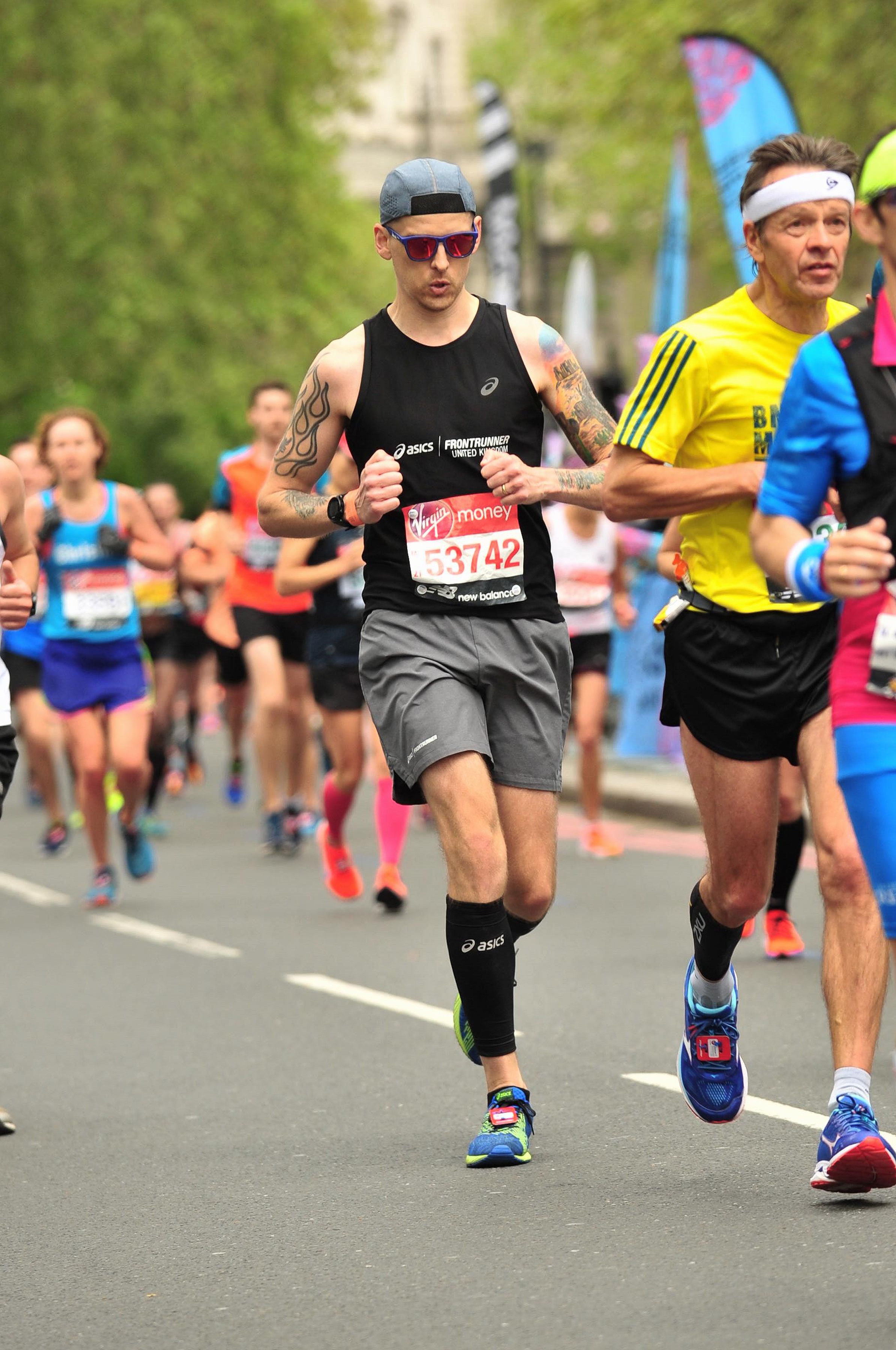 I have my watch screen display on the current mile not the total distance or time. I knew my pace had slowed a lot to around 8:20 and I knew I'd be coming in close to 3:30:00. During those last few miles I didn't check my time, I didn't want to know if I was going to be under or over. All I knew was I had to keep going.
Passing Liz's house and turning down the Mall was a great feeling, seeing the finish line brings such relief and nothing can describe the feeling you get when you cross it.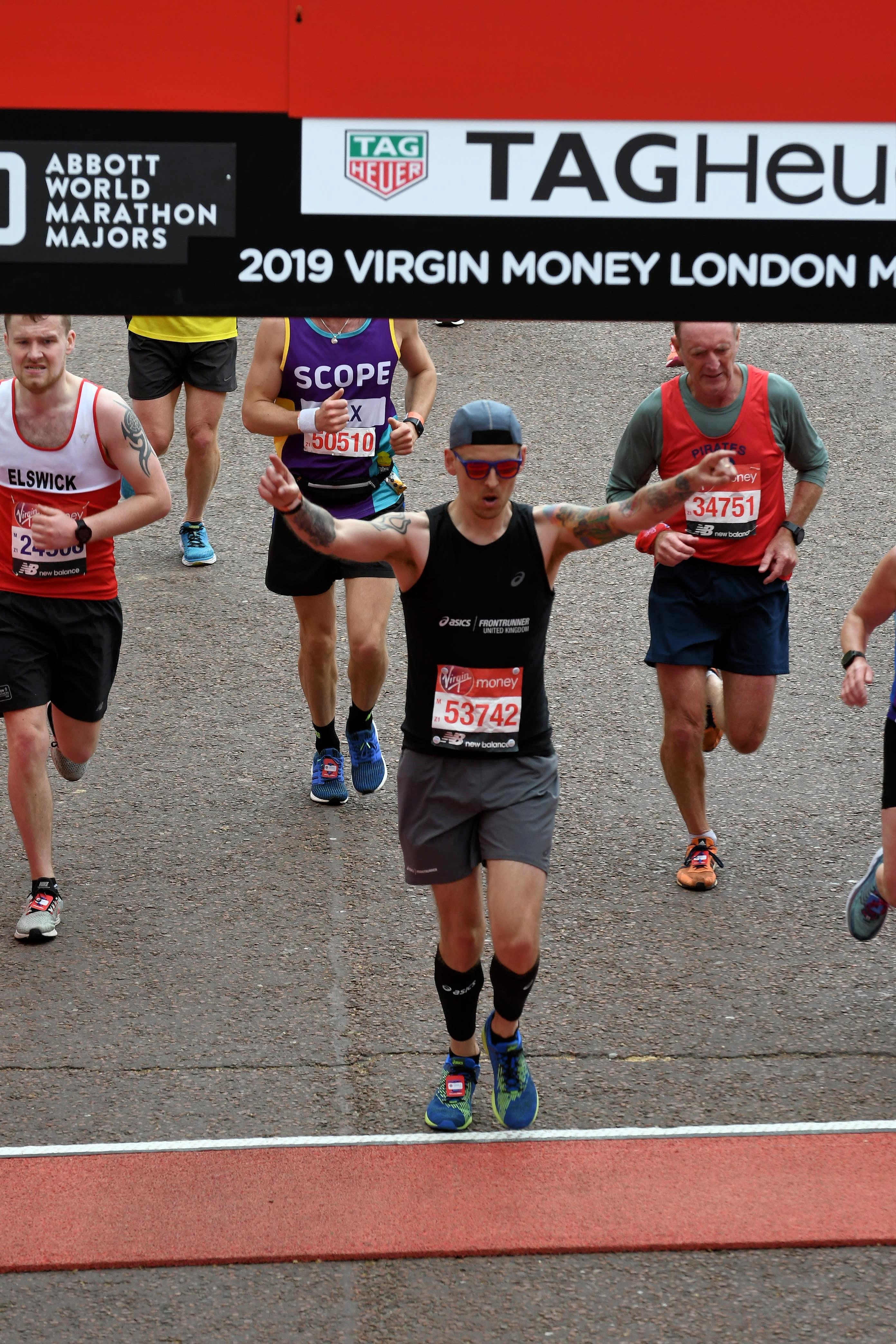 I stopped my watch and it flashed up with 3:28. I had done it.
Finally I had completed the London Marathon, my first world marathon major and I had only gone a got a nice new PB.
I've heard the saying 'when you cant run with your legs run with your heart' many times but this time I could most definitely relate to it.
Sometimes you have to roll the dice and go for it, thankfully this time lady luck was on my side.
As I said before this was my 6thmarathon but my 1sttime in London. No other race compares to it for the level of support and atmosphere created by the crowds. It is a special race and by far the best one I've done.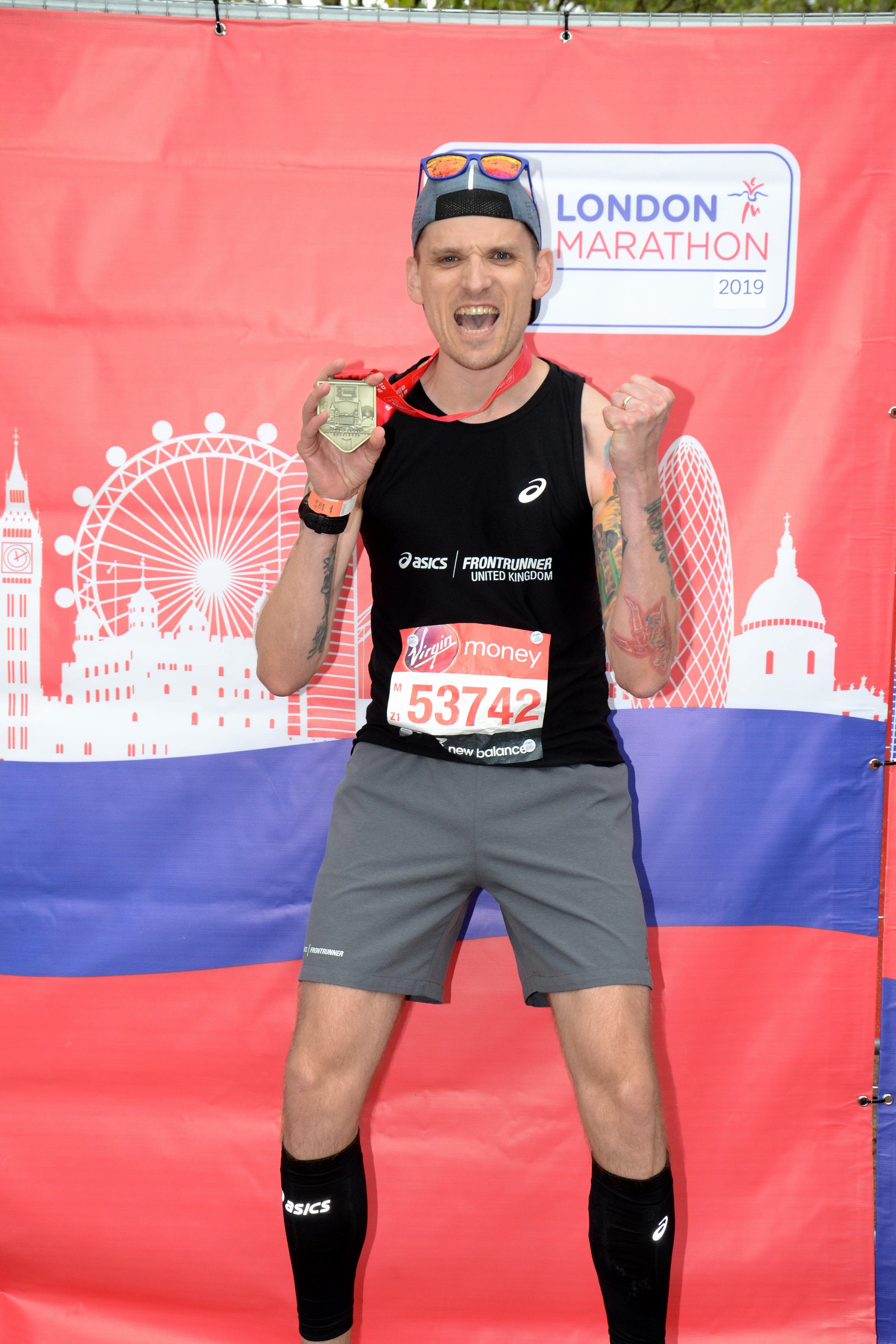 Thank you to everyone who sponsored me and provided support. Please hit the link below if you are able to make a donation as the page is still open. I ran for the charity Get Kids Going
https://uk.virginmoneygiving.c...

DS-TRAINER 24
Turbo charge your morning run with the ASICS GEL-DS Trainer 24 men's running shoes, specially designed for male athletes who love to go faster. Crafted for velocity, these men's running shoes come with a new performance knit...
SHOP NOW
written by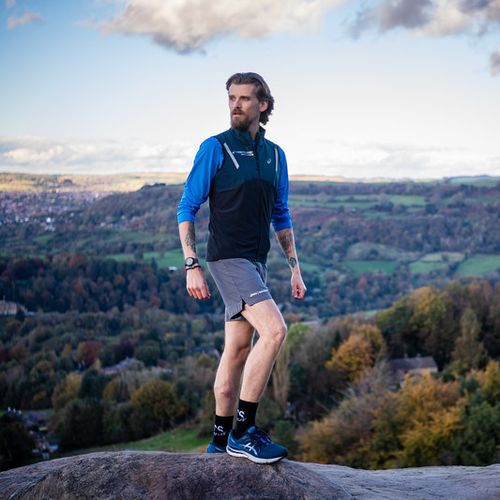 Geoff Ridout
Fire Officer from Birmingham

Age group: 40-44
Club: No

My Disciplines