Here are a few of my travel tips for runners
In 2021 we saw the return of the mass participation running events and the majority of the World Marathon Majors. With 2022 around the corner, I am sure that quite a few members of the running community are starting to consider entering international events. I have been running internationally since 2013 and ran abroad over 40 times during 2018 and 2019. Along the way I have picked up some hacks and have some ideas how to make your 2022 trip successful not stressful. The following are some of my top tips and remember to always do your research.
Packing: It can be a minor inconvenience to purchase toothpaste and toiletries, but a new pair of trainers is an expensive inconvenience. I suggest writing a list of the items that you are going to take with you and as you pack you cross off the items. If lists are not your thing, then the flat lay method works quite well. Lay out everything that you plan to wear on race day including your trainers, top, socks, watch, gel, headphones etc. This will give you the opportunity to visualise your essentials and add in anything that you think is missing. Make sure that all of your tech is fully charged and if necessary, take a portable power bank, cables and charger with socket adapter if needed.
Transport: Whether you are planning on travelling by land, air or sea make sure that you read the small print especially around cancellation and changing dates. I know that sometimes it is easier to do group bookings, but I would recommend booking individually. I'm assuming it is easier to change or cancel a trip for individuals than to amend group bookings and that travel insurance may only cover individuals and not extend to the group members.
I suggest that you find at least two routes from the airport or station to your hotel or accommodation. If there are delays or issues with one mode of transport, then you can switch to another. I would suggest the same approach for race day. Probably the only thing worse than rushing to the start is rushing to catch a plane. Neither of these are desirable, however they can be prevented by good planning.
If you are planning on travelling home after your race check for road closures to ensure your route is open. After running the Toulouse Marathon, I had to walk miles to a stop outside of the road closures because the tram was cancelled. Underground and train are generally the safest bet but always check in advance to see if there are any planned disruptions.
Hotel: When booking your hotel there are two key things to look at in terms of location. I recommend that you choose a hotel that is easy to get to using public transport and 2 miles from the start. Research road closures on the day of your event to ensure that surface transport is operating correctly. This is the best way to avoid having to walk miles on tired legs and potentially missing your flight.
Request a late check out at time of booking or on arrival at the hotel. If your race starts early and your hotel is close to the finish line you could make it back to your room and have a shower before checking out. To save time make sure that you pack everything so you're ready to leave once you've had your shower. If late check out is not available ask if a room will be available to shower in. I've known two hotels that have provided this facility.
If late check out is not possible then ask the hotel if they have secure bag storage. Leaving luggage at the hotel can potentially save you time and energy when you drop off your bag and retrieve it. I recommend researching your accommodation. I have had the unwittingly stayed in a nice hotel close to a busy traffic junction and I was kept awake by car engines and loud music. I suggest doing your research by reading
Expos: Ensure that you pack you race nutrition and everything that you will be using on race day. When visiting the expo or race village do not be tempted to buy and try something new. This goes for trainers, socks, shorts, tops, running belts and nutrition. This strategy is good for your wallet and good for your stomach and skin by avoiding potential irritations on the course. Stick to the script applies to race day too. Many races offer cola, gels and energy drinks. If you haven't trained using them then just use water and your own nutrition unless you lose yours on course. Mixing gels and sugars can sometimes cause an explosive reaction which can happen on course, train or plane.
I hope that you find some of these tips useful. Happy running and travelling.
written by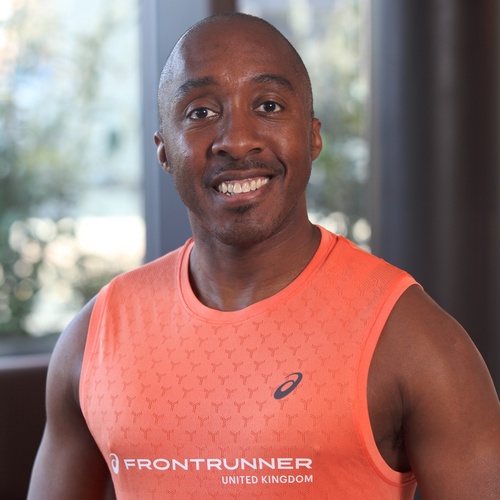 MY DISCIPLINES