European Masters Athletics Championships (EMACS) 2017
It is a hot & windy Sunday morning in Aarhus, Denmark  and I am stood at the start line of yet another half marathon ready to endure 13.1 miles of racing with 5000 competitors and like others that have been running for a long time that thought of I am getting to old for this goes through my mind...........
But this is a race with a difference, rather than running with fellow athletes that are normally half my age and look like they have just left education I am faced with athletes  that are double my age, yes double the oldest competitor was a German lady who was born in 1935 (82 years young). Aarhus in Denmark sees the 20th year of World Masters Athletics which has a very select entry requirement you have to be at least 35 years old.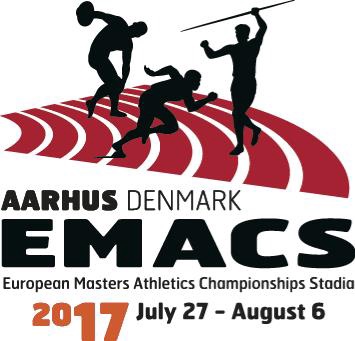 Athletics is traditionally a young persons sport and 20 years ago the question was asked why when we reach our 30's are we indirectly excluding athletes from taking part in competitions when we are trying promote health and fitness worldwide. This was taken seriously and saw the start of Masters Athletics for anyone over the age of 35 and just like the Olympics you can compete in any event from the 100m sprint or dash to marathons and the shot put to the long or triple jump, there are events nationally, and internationally.
I have been aware of these events for some years now but have never thought to look into them with any detail, as like many other runners in their 30's I still considered myself still young and compete at a high level why would I want to run with a load of 'old people' it will be embarrassing, but after doing my first masters half marathon last year in Portugal and Denmark this year I found that yes it would be embarrassing for totally different reason.
.........The gun fires and the Aarhus half marathon 2017 is underway I have this in the bag I can win this this, how wrong was I? 
The race is underway and like any large road race you always get the ultra keen who think they are Mo Farah stand at the front get in everyone's way and last about 200m before they burn out and get mowed down by the others. In front of me I could see a large number of people that were older than me some of which considerably, 60+ years old (all the entrants have their age banding on the bib) this is crazy I thought they are going to start get in my way and slow me up we are off and running and yes they were in front this is slightly embarrassing but no problem give them a few minutes and I will go charging past them, after about 800m I had indeed past a number of them but still there were a few in front of me, this is still embarrassing for me having older runners in front I need to get past quick. The miles past and I am into my last mile and to my shock there are still older runners in front, my embarrassment has now turned into respect that just because we are getting older we are by no means any slower and I am being beaten by people 20 years older than me.

I crossed the finish line in a respectable 1 hour 15 minutes 36 seconds this is an a good time for me however I was looking for a 1 hour 14 minutes finish but the weather and course design slowed everyone down, for my category I finished 18th and overall 31st (this is because the race included the 2017 Aarhus Half Marathon open to the general public too) four people aged 50+ finished ahead of me which was amazing.
The Masters Athletics is made up of people from all over the world and the only two entry requirements one is that you have to be at least 35 years old and the other you have to be joined with a local athletics club just so you have a recognised affiliation. I would recommend anyone that is of this age and are into their sports to join in as it is an amazing experience you get to visit places and events globally and is a great way of making new friends from different countries, just yesterday I ended up running with a guy in the same age category as me from Germany and as we had never met he decided to call me 'MO' (Mo Farah) as the World Champs had been on TV the day before I think Mo Farah was on his mind, we have now exchanged details and plan to meet in the coming months and race together again, and I have told him my real name.
One word of caution for anyone that is thinking of taking part, the Masters is aimed and is totally inclusive of everyone that likes sport and no one is made to feel like they are being left out and when this was born 20 years ago it was to designed to keep people fit and active no matter what your age and or standard, everyone is categorised into 5 year age bands groups.
However due to the huge success of the Masters it now sees present and past world class international athletes taking part and it is taken very seriously and can be daunting, there is a full Team GB medical/physio team on hand at all events to assist the athletes and we are now in a position that results in the events are near to world record for example the 100m is only around half a second from Bolt's record time and the marathon is only a few minutes. If taking part nearly all the events have heats so you will always get to take part (in your age category) but you may not get to the finals so plan any trip carefully as sometimes the international events are spread over the course of two weeks and if you are doing the track and field events you may only get to compete for one or two days, but that is by no means to put you off taking part. 

If you are interested check out the Masters Athletics websites and join in, but like me be prepared to get beaten by people a lot older.
YOU ARE NEVER TOO OLD
written by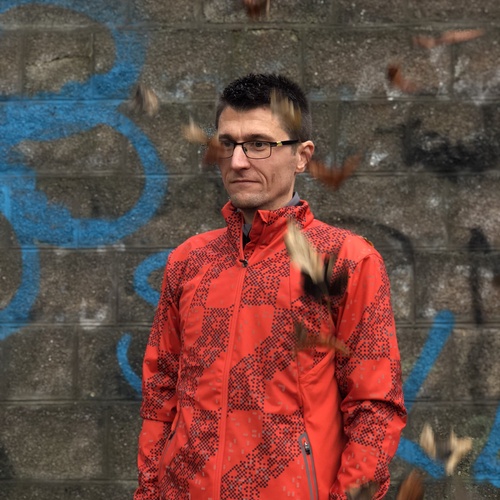 Blake Vivian
Operations from Radlett
Age group: V40
Club: St Albans Striders
Coach: Mike Jubb
MY DISCIPLINES
MY DISCIPLINES
ASICS
FRONTRUNNER
On Instagram