Start Fast, Finish Faster
The long anticipated new shoe from ASICS is the Metaracer. As the saying goes 'good things come to those who wait'. These shoes are definitely worth the wait.
Straight out the box the first thing I noticed was how light they are. Each shoe weighs 190g. They fit absolutely perfectly as well. I am a UK size 11 and don't tend to go up or down half a size.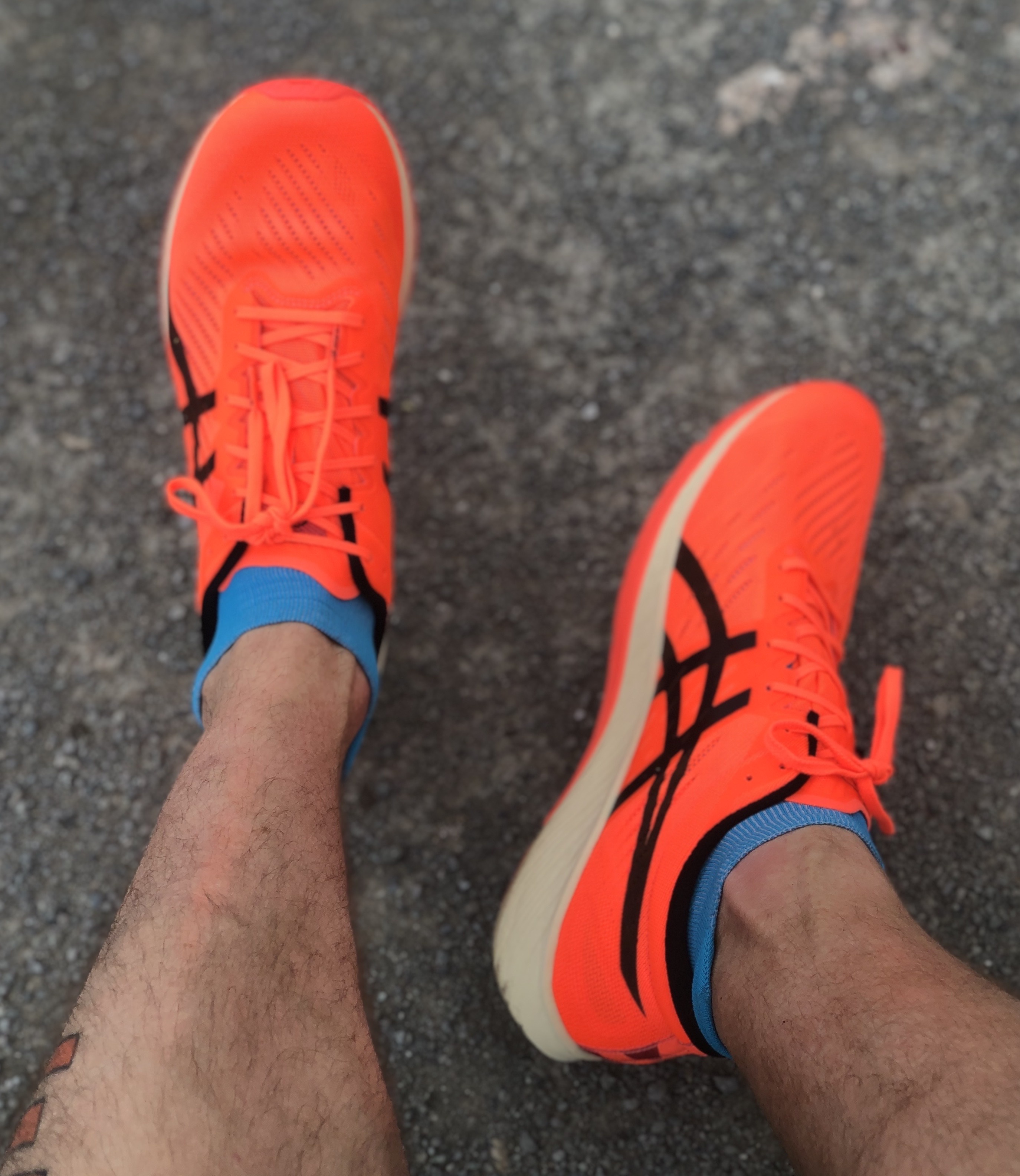 The Flytefoam Technology cushioning is evident from heel to toe. My whole foot feels supported. To be able to achieve this level of cushioning and still keep the shoe so light is amazing. This will be great for going long distance.
I will be using the Metaracer as my race shoe for my next marathon. In the build up to that I'll use it for certain speed sessions or longer tempo runs.
The main goal of the Metaracer is to help runners stay fresher longer so they have more energy towards the end of the race. Anyone who has run a marathon will know the more help you can get for those last 6 miles miles the better.
My first run in them I noticed there was almost an effortless speed. I was running at what felt like my normal steady pace but when I checked my watch I was running around 30 secs per mile faster. The sole incorporates Guidesole technology to increase propulsion and the carbon plate in the forefoot helps to reduce the load on the lower limbs.
I'm very excited to see how they will perform on race day, my aim is to push for a Sub 3:00 marathon and gain Boston Qualification. These shoes will definitely help me get there.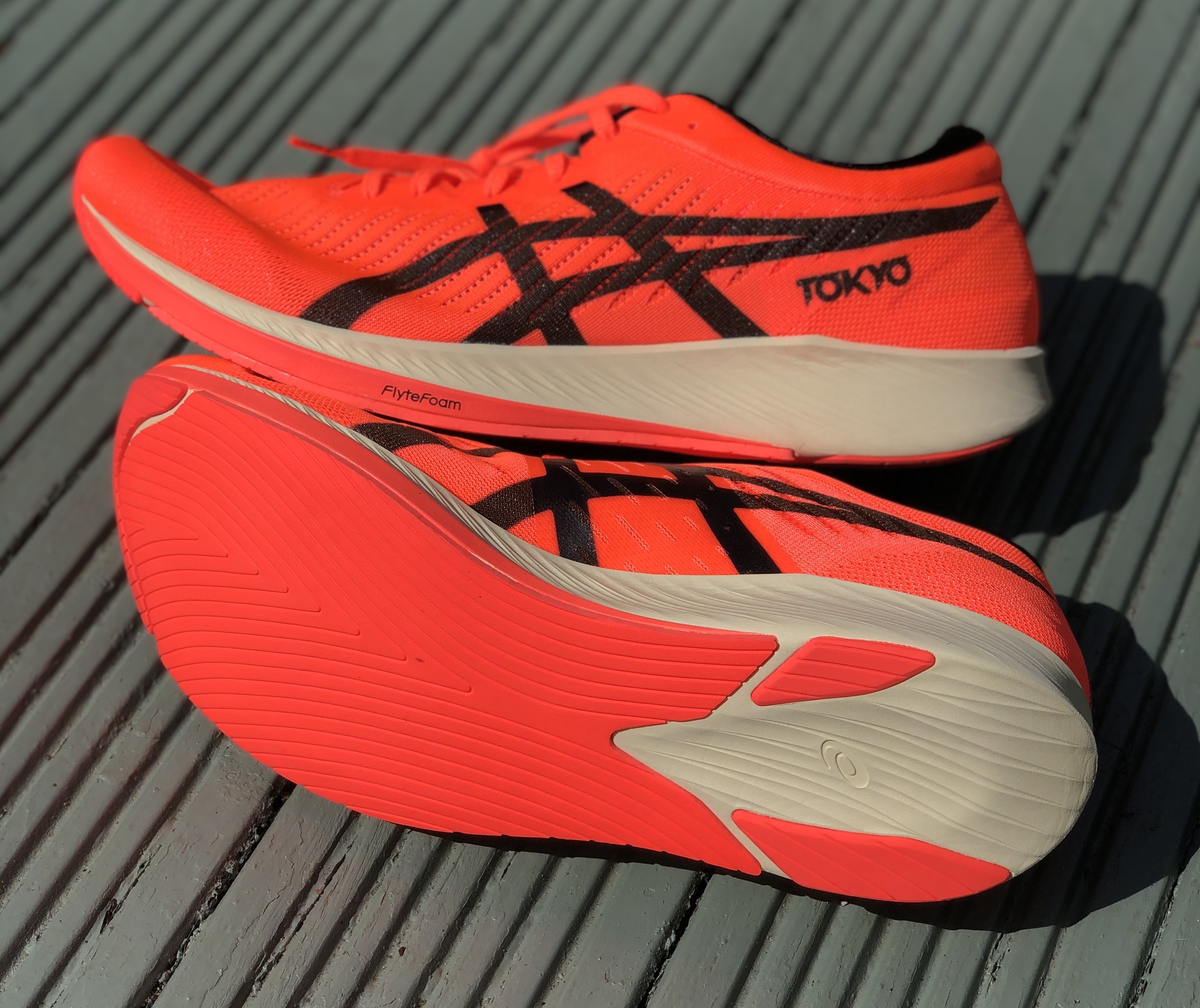 Here's the specs for the mens Metaracer:
Drop 9mm
Stack Height 24/15
Weight 6.7oz / 190g per shoe 
Lightweight and supportive upper with drainage ports
Guidesole Technology
Flytefoam Technology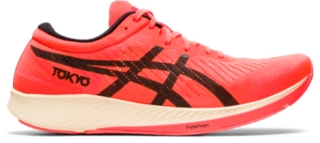 METARACER TOKYO
The METARACER™ Tokyo shoe is made for runners who want the most out of their fast-paced training and racing. Featuring a limited model offering, this iteration is displayed with a Sunrise Red colorway to symbolize and celebr...
SHOP NOW
written by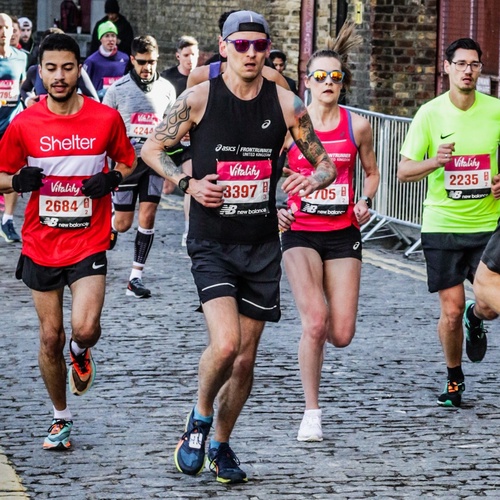 MY DISCIPLINES
MY DISCIPLINES