The ASICS GT 2000 range was first introduced in 1993. They were the shoe that started my relationship with ASICS. I bought my first pair around 2001, but at that point I didn't really know anything about running shoes, I just bought them because I "dabbled" in running and I really liked the shoe!
Fast forward a bit and we are now on GT 2000-9. I've had lots of editions of these shoes over the years, and always loved them. The one time I veered away from ASICS I very quickly game back to a new pair of GT 2000s, so I was very happy to be able to try the latest model.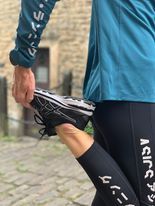 So what do I need to know?

The GT 2000 range is a core shoe in the ASICS stability range. They are a road shoe, and a shoe that is designed for people who need support due to pronation. I use them for distances up to a half marathon, but have run a marathon in them in the past.
How are they different from the GT 2000-8?

When I got these out of the box it was love at first sight! My first thought was that these are definitely lighter. That's because the GT 2000-9 model come in at 221g whereas the GT 2000-8s are 235g. The toe box appears to be slighter narrower than the older model but I've not found this to be an issue, having used them for a couple of months over a variety of distances. The shoes also have a 10mm heel drop, which is the same as its predecessor.
In terms of stability support, the key features are:
the Duomax element in the medial area of the midsole prevents deformation of the midsole when the foot rolls in due to over pronation, and
the Guidance Trussic technology on the external mid-foot area adds a reinforcement that prevents the shoes from twisting.
One of the big changes for this model is the new upper. It has been made from a single-piece jacquard mesh making it completely seamless so there is no stitching that may irritate or rub your feet. This new upper material is slightly stretchy so it moulds to the shape of your foot to create an improved, more comfortable fit. It is reinforced in key areas for extra support but this doesn't seem to impact the breathability, which is definitely a good thing!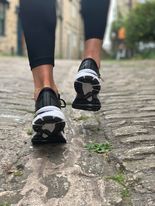 Overall impressions
I loved the fact that when I got these out of the box and ran in them for the first time I was able to do a 10k without any issues. For me that is the sign of a shoe that my feet and I are going to get on well with. I have the Mako Blue / Grey Floss colour way, which I absolutely love. This model is currently available in 6 different colour ways which include Black/White and Piedmont Grey/Digital Grape.
The GT 2000 range will always be a staple of my shoe collection, as it's such a good all-rounder. They offer a really good level of support, and are also cheaper than the ASICS Gel Kayano 27, which are the shoes with the most support in the ASICS range. If you need support, and want shoes that also look amazing, these are definitely a good shoe for you! 
In the words of Barry White they are my first, my last and my everything!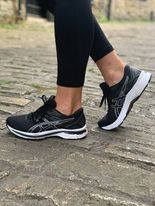 written by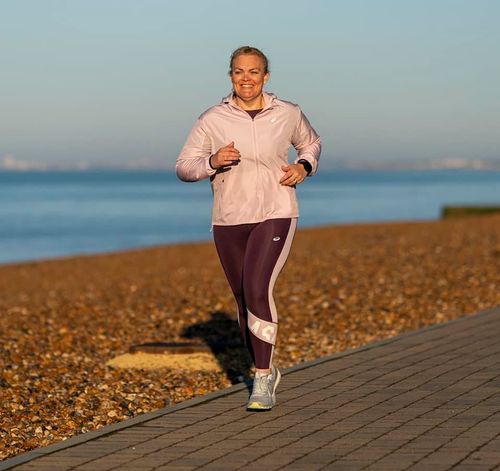 Vicky Ledbury
NHS Contract Manager from Bristol

Age group: FV45
Club: Active Soul UK
Coach: Marcus Sladden
My Disciplines