A new year doesn't mean that you have to make change. After a challenging year do not feel pressured to make rushed or changes.
From the last week of December through to the second week of January we are bombarded with messaging about resolutions, goal setting and getting fit. It seems that we cannot escape the messaging as it is on the radio, TV and online. For the most part they are generally harmless and can be helpful as they contain tips on smart goal setting. Many people started 2020 with the goal of thriving but had to focus on surviving. I salute survivors because they are striving to maintaining and that takes hard work. Not everyone wants to be an entrepreneur, wealthy or famous. Their goal could be to be happy, have healthy relationships etc. Motivation and self-development and the body image movement are industries. They produce a lot of content and provide services that can add significant value to our lives. Just be careful that their messaging does not cause you to devalue your self-confidence.
January with its cold and short days may not be the best time of the year for you to start your journey. It may be better for you to start in spring or summer. There are some goals which require us to start in January such as training or working towards a specific date. If you do not need to start in January do not feel that you must because everyone else seems to be joining in. Your goals are personal to you and there is no reason why the date that you start should not be. You should not feel obligated to share them or start them on a specific day or week because they said so. I mean who are they anyway? They sure do not have to put in the hard work trying to achieve your goals or feel the potential disappointment because the goal was not achieved.
If you want to set goals then make them S.M.A.R.T. which stands Specific, Measured, Achievable, Realistic and Timebound. Goals should be specific so that you know what you are can focused on. Goals should be measurable so that you can know the distance of your journey and when you have reached the destination. Goals should be achievable by you with your existing skills and resources. Goals should be relevant to you and what you want to do. Goals must be timebound so that you are locked in to achieving them by a specific date. If you want to set a SMART goal get a pen and a pad, jot down ideas and then pull them together. The process takes time but is well worth it. You will know that you have a SMART goal because it will excite you, challenge you and the thought of achieving it should give you a sense of pride.
Take your time, focus on what you really want to achieve and set your timescale. It can be helpful to buddy up with someone with similar goals or join a group of people that share your goal. Buddys and groups can support, encourage, share experience, and keep you accountable. You will still have to do all the hard work, but you will not be alone. A mentor can give you advice, share experience and provide guidance on how to successfully achieve your goals. If you do not have access to a buddy, a group or a mentor do not stress because you can do it yourself. You just need to take time defining your goals and do sufficient research to make sure that they are SMART, believe in yourself and work consistently.

There is a saying if it is not broken then don't try to fix it. If you are happy and comfortable with where you are and what you are doing do not feel pressured to change. Whether you a striving to maintain or gain I hope that this has been helpful to you. Have a safe, happy, and healthy 2021. Let's go!
written by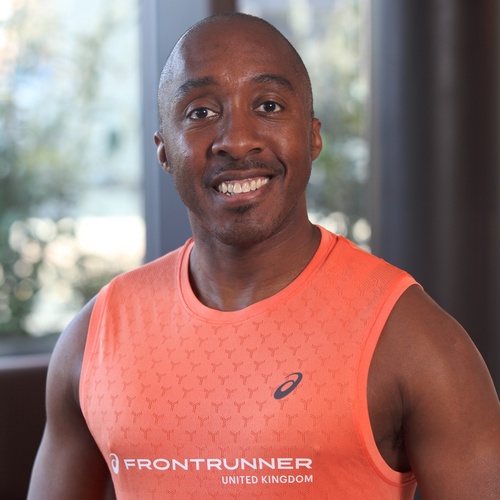 MY DISCIPLINES