I don't want to crush your optimism, but nobody cares about your racing as much as you do.
At the start of this year I proudly announced on social media that my arbitrary goal for the year was to race at least once per month. Being the kind of personality that I am and needing that constant dopamine hit, 'once per month' was the bare minimum and in my head I had already doubled or tripled that goal. I've been quite vocal about my relationship with running in the past and how I had previously used it as a vessel to facilitate an eating disorder that I struggled with for well over a decade. Fortunately 2018 saw me give recovery one last go and by some miracle (and a lot of hard work) I have remained healthy and well ever since.
However, despite being recovered, I would say my relationship with exercise is something I have to keep a close eye on and I have to put a lot of effort into making sure I strike the right balance. On reflection, setting that numbered goal of how many races I want to compete in this year (and when I say 'compete' I mean give my absolute all and come away with as many PBs as I can) was verging into an unhealthy thought process for me which only really became apparent to me recently.
I still place a lot of my internal worth on my race results, which is great when things are going well because you feel like you're on top of the world…however, in mid-January I picked up a niggle at a cross country fixture. I did all the right things with this niggle; I rested more than I usually would, I eased up on speed work and hills, I reduced my running volume…but I also had my running club's championship 10 mile race to run at the end of January and had to decide whether to run that or give it a miss. I chose to run it, and I became the female 10 mile champion and walked away with a new 10 mile PB. Which all sounds great, apart from the fact that my niggle flared up considerably at mile 8 and I chose to push on through because I knew that club championship was within reach. I then went through another fortnight of easing up on the running, resting as much as possible, taping my hamstring, before tackling the Monaco 5K where I came away with another PB and an unexpected time of 19:05.
With two really good race performances under my belt whilst managing that niggle I decided to continue with my usual training intensity and just struggle through the pain. I should also add that I was working with a physio and we were confident that it wasn't a hamstring tear but instead a suspected inflammation of my piriformis muscle which then compresses my sciatic nerve and affects various parts of my back and hamstring. My pain mostly comes when sitting down or being inactive so again I told myself that was the green light to continue with training at my normal intensity.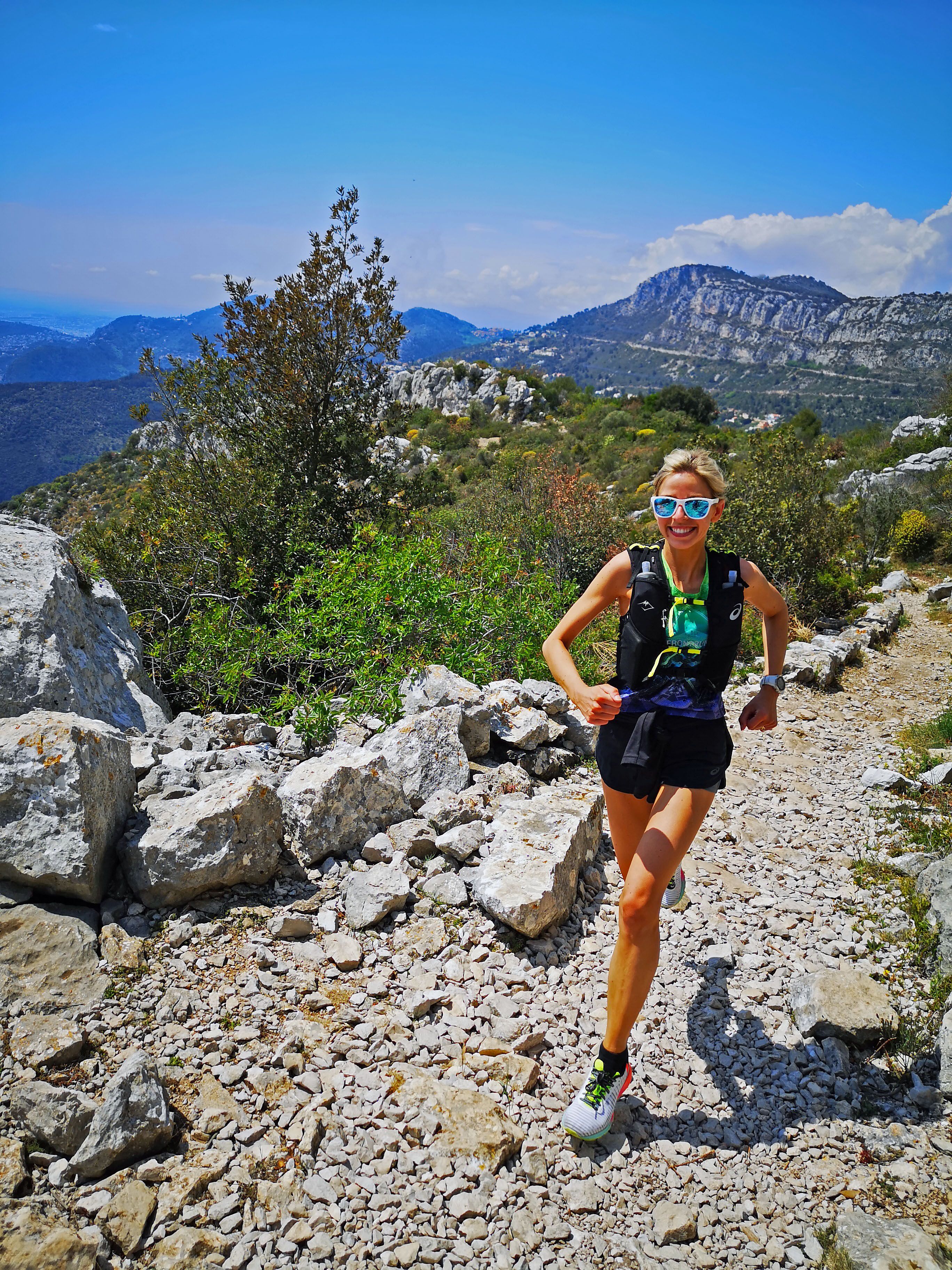 Because of those initial good results, and because I felt like racing was an important part of my identity, I decided to commit to my subsequent races too. The pressure to race was only really coming from myself but I'm a very determined person and if I say out loud that I'm going to do something, I have to do it, and I have to do it well. Even if it means struggling. My next two races produced decent results with two wins, but the pain in my hamstring was really visible in each race and I'd go as far as to say I felt pretty miserable whilst racing which goes against my inner-belief of only doing things if they feel fun for me. I eased up on training again and decided to tackle another race…again struggling, and this time coming in second place. I'm not great at managing my own disappointment and gave myself an irrationally hard time over coming in second.
It was in those subsequent days when I realised that actually, none of this really matters, and if anything, my racing whilst dealing with an injury was lending itself to those ED tendencies and unpicking the good work I'd put in.
And so I begrudgingly reached the decision that I wouldn't race again until my body feels 100% healed which is a slightly daunting place to get to because I don't have a timeframe for when that will be. I've deferred all of my May and June races, but hope to be fit enough for July's events. However my main goal is to be mountain fit for UTMB Nice in September, and so if I have to cancel everything up until then, I'll do so.
In my head, I told myself I'd be letting people down if I'm not racing – but really and truly, who cares? I'm fairly certain my friends and teammates don't care if I'm not smashing races, my colleagues won't care either, nor will my family.
ASICS as a brand champions movement for happiness and for positive mental health, and that doesn't equate to racing or race results. Even whilst dealing with this injury I'm still able to embrace movement daily, whether that be through strength training, pilates, hiking or easy running, and for that I'm entirely grateful because my happiness comes from movement rather than race times. 
So yes, nobody cares about racing as much as you do and I think it's important that we all remember that.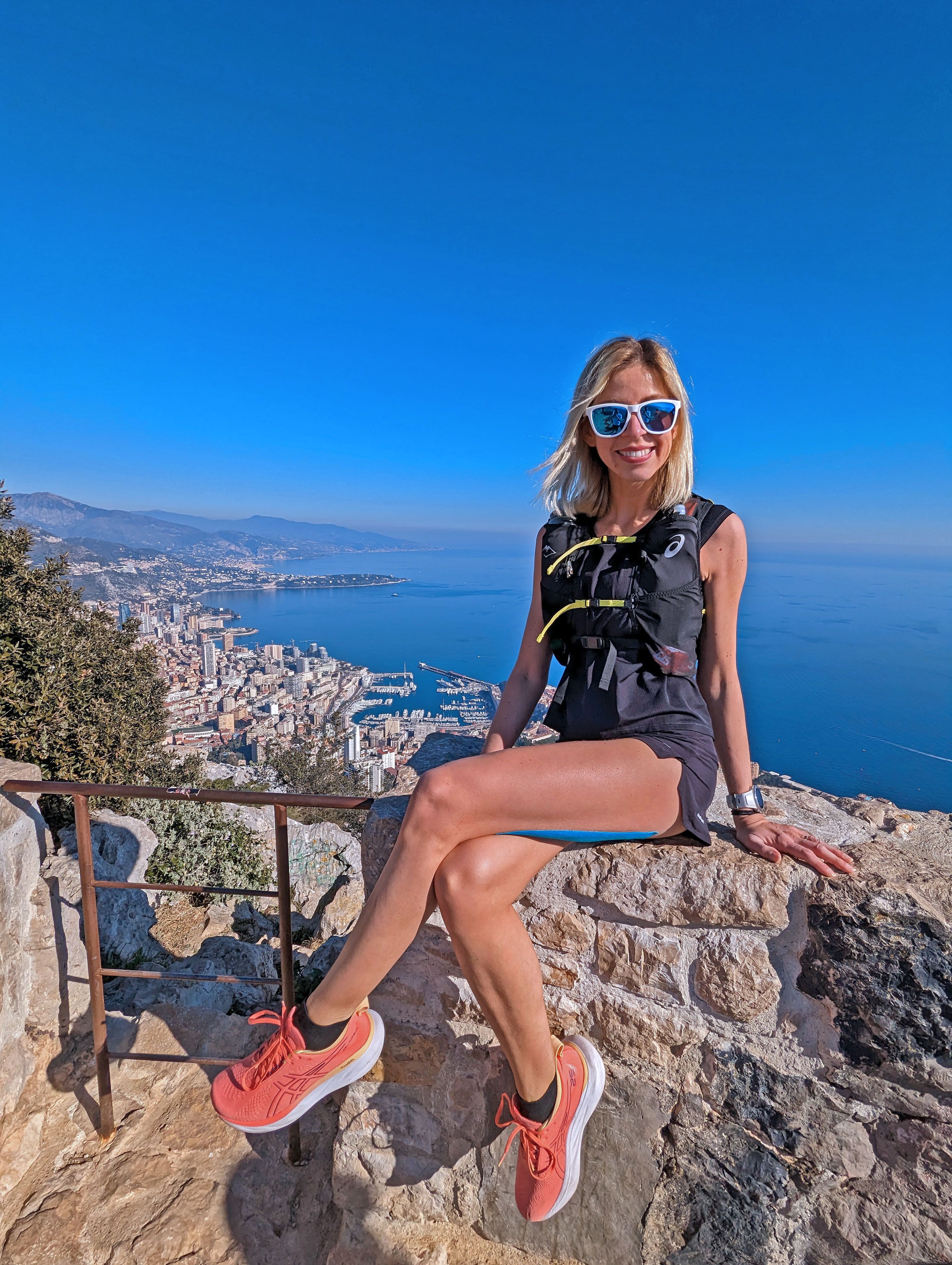 written by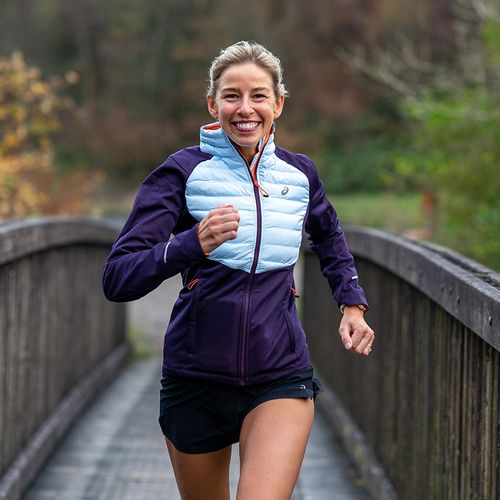 Victoria Stears
Head of Global Marketing - Sports/Education Sector from London

Age group: 34


MY DISCIPLINES