Why you should use this time to start running
If you have ever been unsure about running or always wanted to give it a try, now is the ideal time.
The current situation with COVID-19 and the restrictions that are in place have meant that a lot of people are now finding themselves with more free time. Take this opportunity to try something new and go for a run. The lock down restrictions permit one form of exercise a day. Cash in that token and get outside.
If you don't fall into the category of having more free time, if you are a key worker for example or a parent at home with the kids, getting out for a run will still be a massive benefit if you can find the time. It will give you the chance to get a change of scene and clear your mind. Not only will it help your physical health it'll help your mental health. 
One of the negatives about the restrictions is the cancellation of races. However lets look for the positives in that:
There's no pressure to 'perform'
Speed and distance doesn't matter, you can run to feel
You can experiment with different kit to find what works for you
The main positive of running outside is that it's free! There are no gym fees to pay, you don't need to travel to the gym, outside is always there. There may be times in the gym when no treadmills are available.
If you are not sure where to run there are numerous web sites or apps available to plot routes. These will give you the distance and elevation of any route you plan. Some will also have routes already mapped out that are commonly used by other runners.
Use this time to explore your local area, run down to that park you always drive past but have never been to. Run along the canal tow paths, go and find some trail routes if you live near the country side. Start off running around the block, add a few more laps or throw in the next block.
If you're still unsure or need some advice reach out to any friends you have who run or even any other runner you might see on social media. The one thing I do know about the running community is they are always more than willing to talk about running and the more people we can get involved in the sport the better.
The main thing to remember is to not compare yourself to anyone else. It doesn't matter how far or how fast someone else is going. As the old saying goes:
"If you run you are a runner"
If you have any questions please find me on social media and ask away. 
Stay safe and I hope to see you out there soon.
written by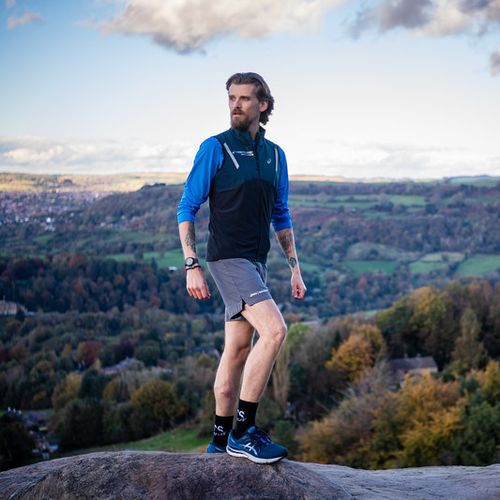 Geoff Ridout
Fire Officer from Birmingham

Age group: 40-44
Club: No

My Disciplines