As a second update in this blog series, I will reflect on how my training has gone (including two races!) as I build towards the Weymouth Half Ironman (70.3). This will include a lesson learnt, a top tip, and a favourite session from my recent training. I will also provide a short review of the ASICS NOOSA TRI 13.
Lesson Learnt: Trust the Return-to-Running Process
Quite early on in my training I picked up a sore Achilles. Luckily, this soreness was only an issue when running – the swim and bike elements of training were largely unaffected. Having recognised that something wasn't right, I went to a local sports physiotherapist to get an accurate diagnosis and some return-to-running advice. The diagnosis was that I had sustained a reactive Achilles tendinopathy (mid-portion), with a conservative approach to a return-to-running being prescribed.
The lesson that I learnt from my return-to-running plan was to trust the process. This involved completing a series of progressive exercises, focussed on loading the calf and Achilles, across a 6-week period. Although this was quite a monotonous process, I soon noticed a reduction in the level of pain that I was experiencing. As I am never usually a "good patient", this is one example of when I have done as told and trusted in the return-to-running process. The fact that it was effective has certainly been a good lesson!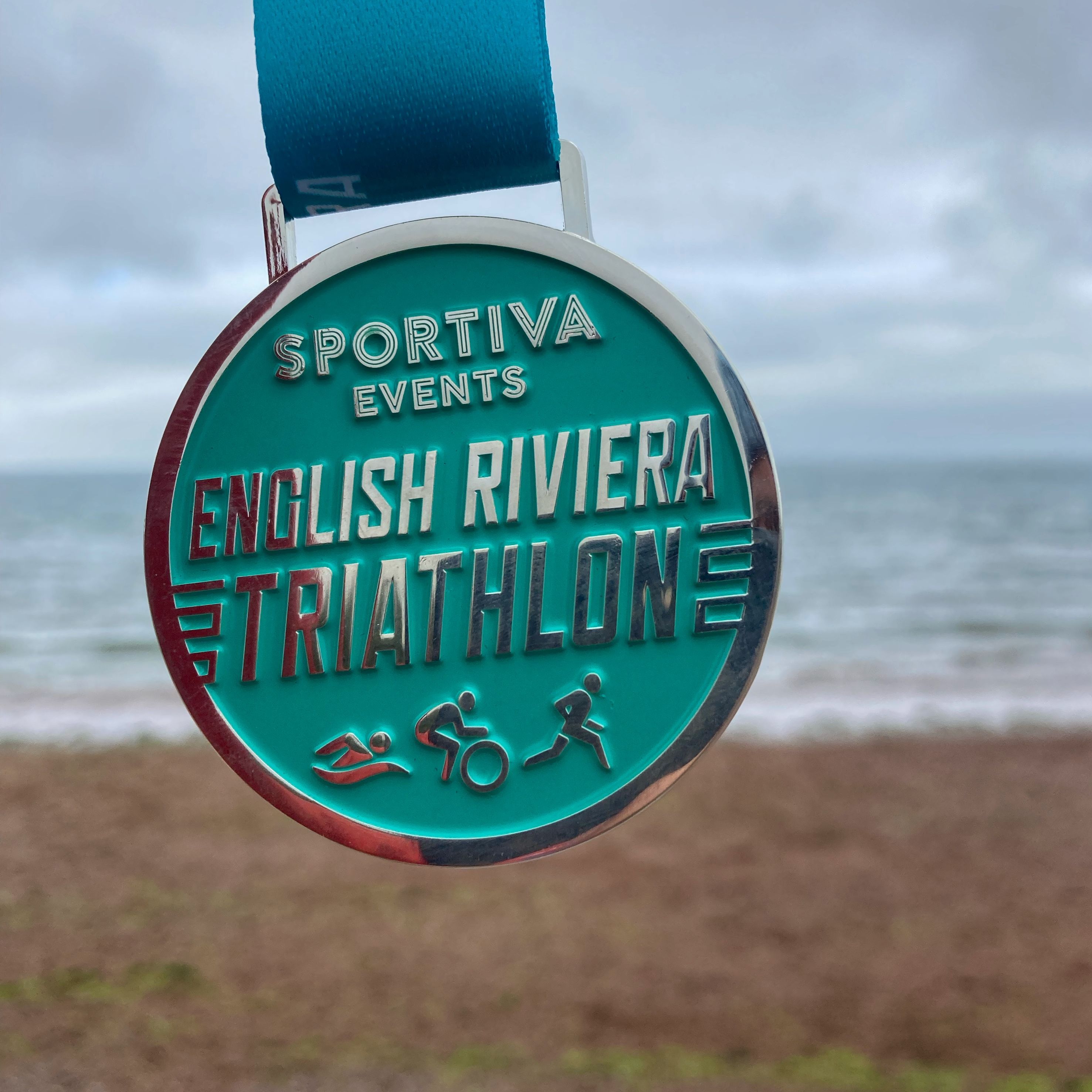 Top Tip: Enter Some Practice Events
Having never completed a triathlon before, I thought that it would be a good idea to get a couple of practice events ticked off before taking on Weymouth 70.3. This included the English Riviera Sprint Triathlon and Ironbourne Long Distance Triathlon (70.3). Both of these events were invaluable learning experiences, with a focus on building confidence during a sea swim and understanding how to "race" a triathlon (i.e., trying to put together the three disciplines). Also, by banking a 70.3 event, this distance no longer feels so daunting!
I can really recommend this approach to those that are just getting into triathlon. Enter some events as part of your training – it takes the pressure off and allows you to see what the sport is all about.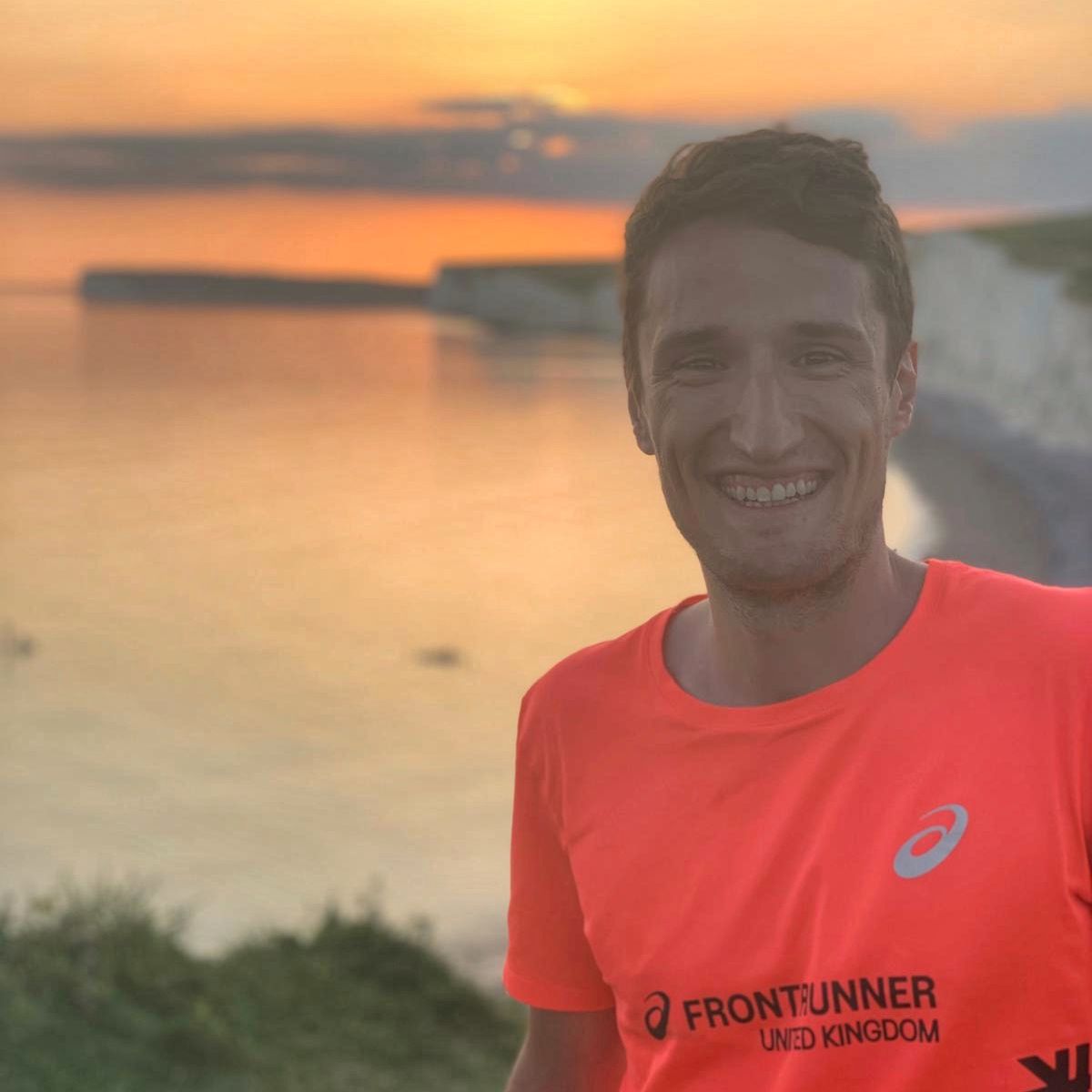 Favourite Session: Run Off the Bike – "Fast at First"
Having made a full recovery from my Achilles injury, I have really enjoyed throwing myself back into running sessions. One lesson that I learnt from both practice events was that running well off the bike is difficult. As a result, my coach has started to introduce brick sessions.
A brick session involves more than one triathlon discipline being included in the same training session. In my case, this has involved running off the bike. Specifically, these sessions have been focused on trying to run fast off the bike, including a 5-10 minute hard effort at the start of a 30 minute run. The idea behind this sort of session is to get you used to transitioning to race pace running. I have been really enjoying these sessions over the last couple of weeks.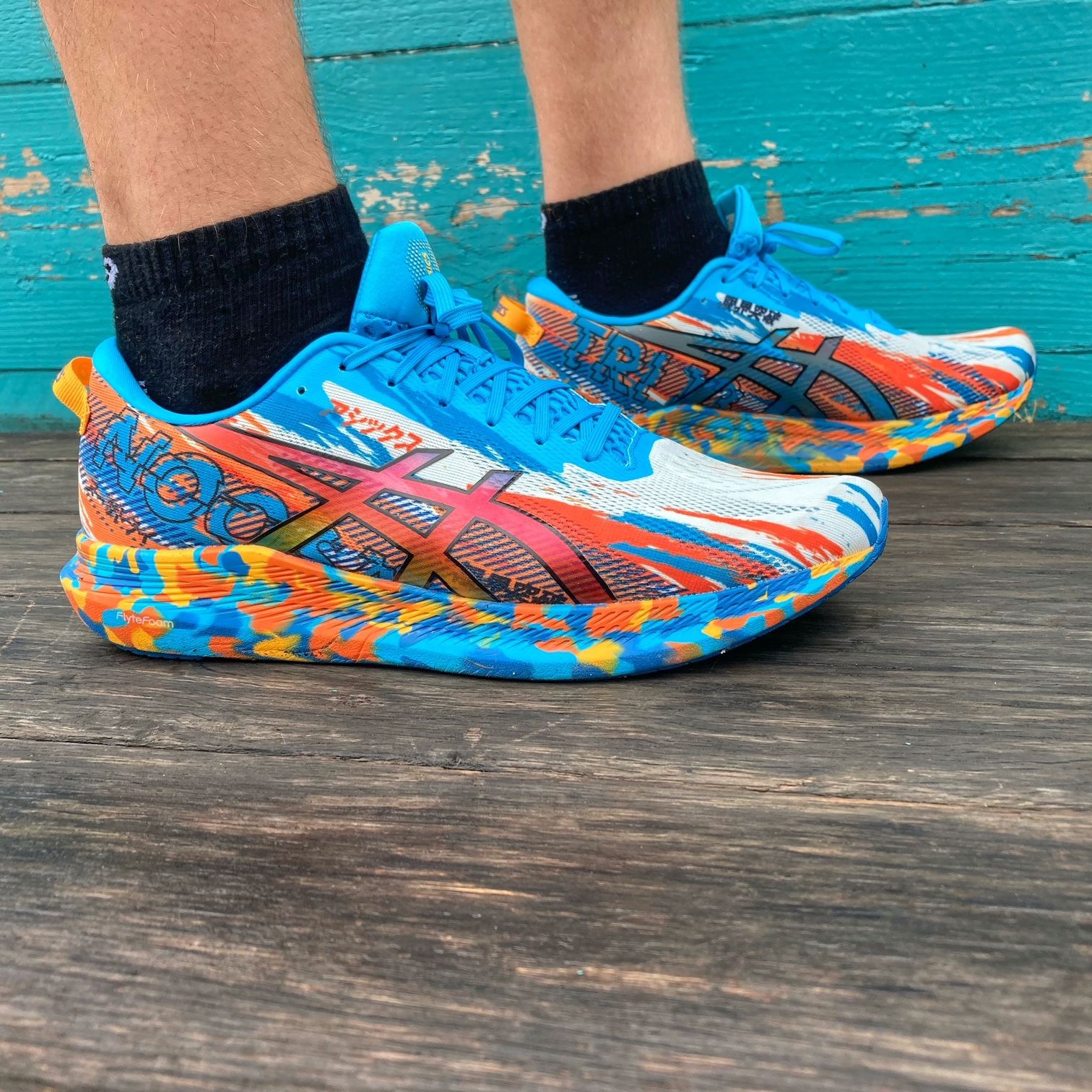 ASICS Kit Review: NOOSA TRI 13

I have recently found myself reaching for my NOOSA TRI 13's when I need to get a fast session done. I have been really impressed with how the shoe responds to pushing the pace on a little, while offering a good level of cushioning. The responsiveness of the NOOSA TRI 13's is probably due to the relatively aggressive 8mm offset and rocker shaped mid-sole (GuideSole). This forces you up on to your toes as you start to move up through the gears. The use of the ASICS FlyteFoam technology means that cushioning isn't compromised either, which is important for when completing routine training sessions. As two additional points, the colour of these shoes is certainly eye-catching (Jackson Pollock-esque) and the heel loop helps for quick transitions when getting after a brick session!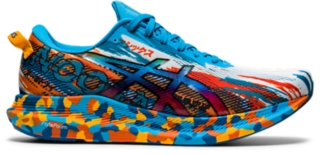 NOOSA TRI 13
The NOOSA TRI™ 13 shoes from the COLOR INJECTION PACK are built for triathletes, but they're not the only ones who can appreciate this model. With the addition of GUIDESOLE™ technology, this shoe just got lighter in weight and is now designed fo...
Shop Now
written by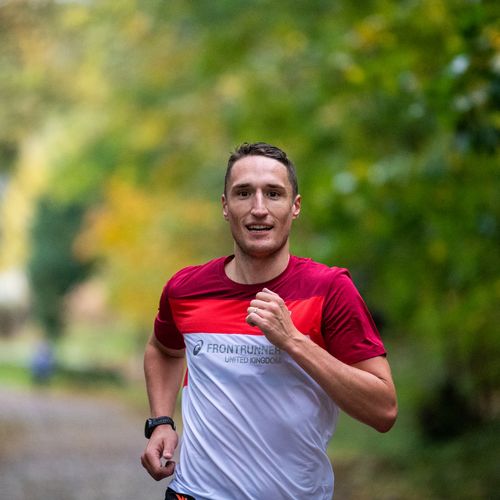 Robert Mann
Postdoctoral Research Fellow from Exeter


Club: South West Road Runners / Exeter Triathlon Club
Coach: Phil Wylie
MY DISCIPLINES