I recently took part in the ARC 50 ultra marathon, run by MudCrew Events. As my first "proper ultra" (without a DNF), I thought that I would use this blog to reflect on my race experience.
While the ARC 50 is half the distance of the main event, the formidable ARC 100, it is still very much a beast, with the 50-mile course stretching from the Minack Theatre, Porthcurno, through to The Eco Park, Porthtowan. The total elevation over this route is ~2,270m, including many opportunities to fall into bramble bushes and hone your parkour skills on boulders. For this blog, I have split the course up into four sections and will take you through how I got on in each.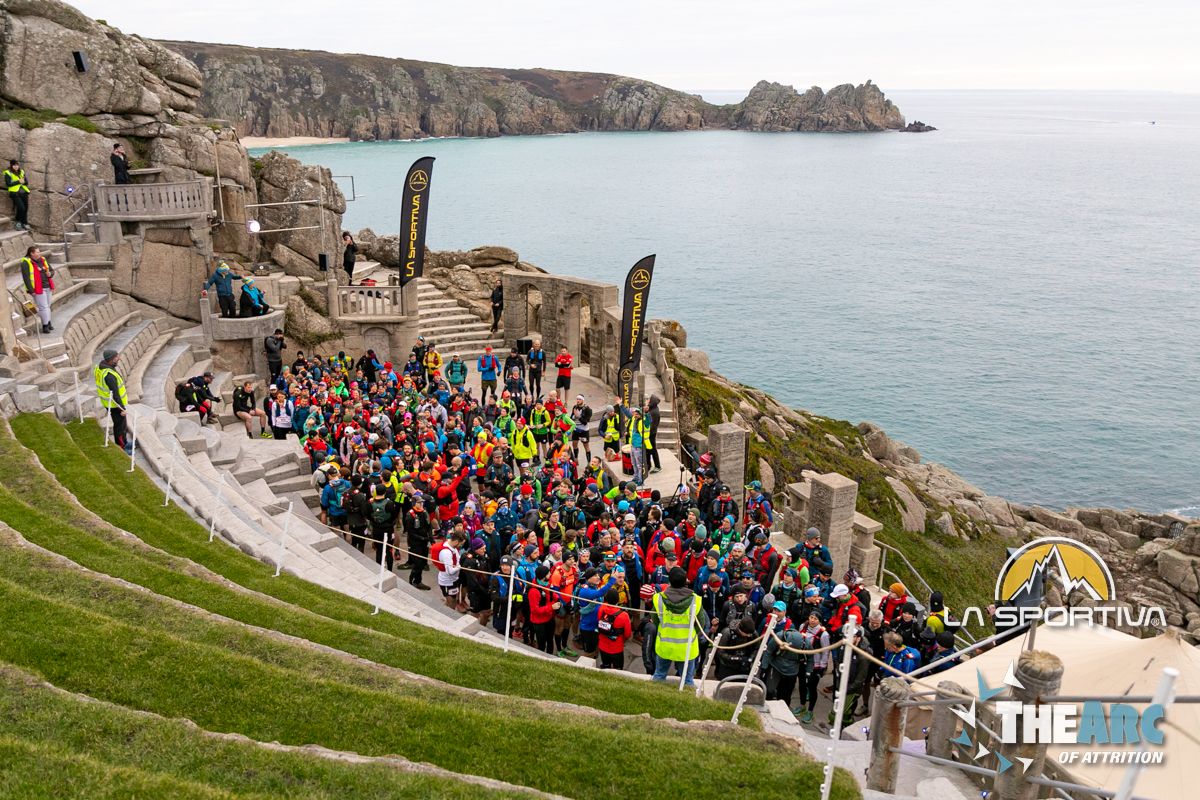 Minack Theatre to Pendeen Lighthouse:
With all runners congregated on stage at the Minack Theatre, having just watched the sunrise, the race started by having to run up and out of the theatre with flares being set off around us. This made for quite a spectacular (and disorientating) start, with everyone then being channelled along a narrow section of the South West Coast Path at the crest of the hill. I imagine that this section would have been frustrating for those at the sharp end of the race, but I quite liked the fact that it forced me to settle into a relatively conservative pace – readying myself for the journey ahead.
I ended up settling into a pack of around six runners as we approached Land's End. We were generally able to stick together all the way through to Pendeen Lighthouse, with the underfoot conditions being much more runnable and drier than expected. Conversation regularly turned to race expectations and how to best judge pace during an ultra. Everyone's expectations were broadly aligned, so we were all happy to trundle along together, knowing that this group would naturally disband as we progressed along the route.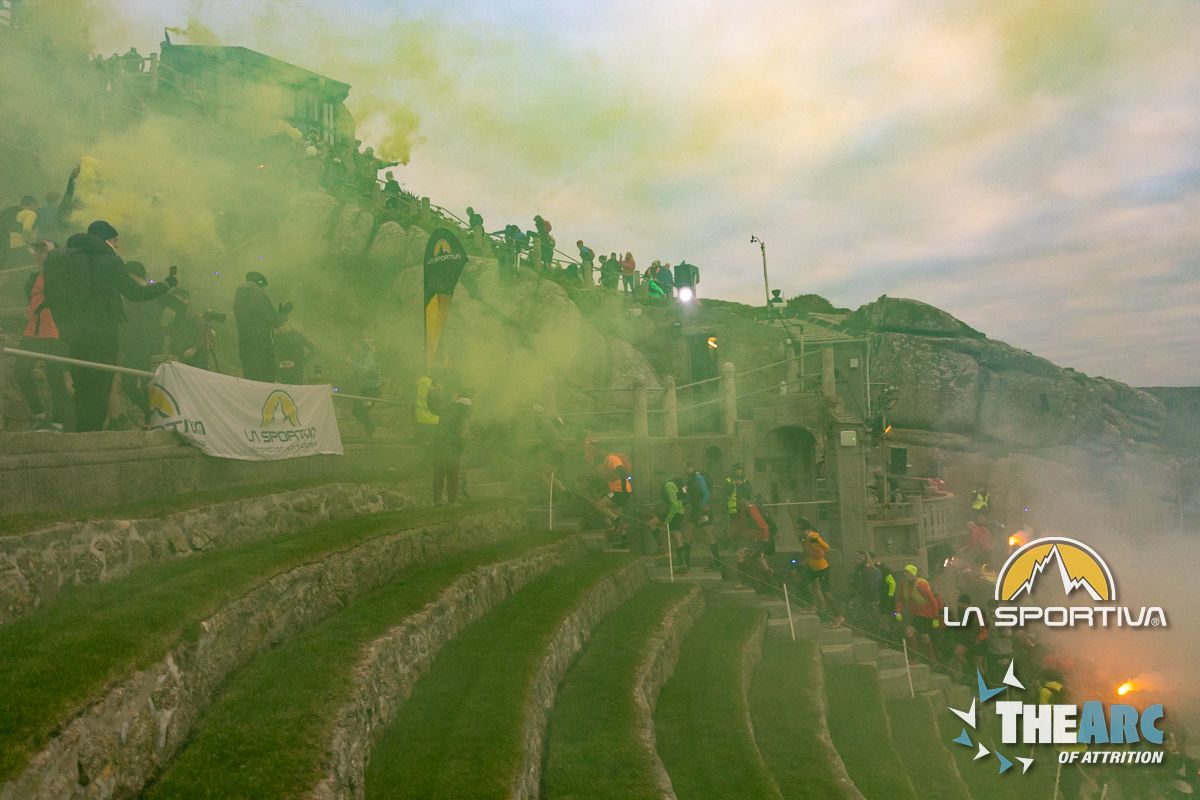 Pendeen Lighthouse to St Ives Checkpoint:
This was by far the most technical and challenging section of the route. Even though I managed to stay on top of my nutrition (~80g of carbohydrate per hour), the number of headlands and rocky outcrops that had to be negotiated started to frustrate me. It wasn't that I was struggling in terms of perceived effort, but that I couldn't find a consistent rhythm with my pacing. This is something that I will need to practice ahead of future events on similar terrain.
Despite my terrain-induced yo-yo pacing strategy, it was difficult not to appreciate the rugged beauty of this stretch of the coast path. The section from Zennor to St Ives was mainly run alone, with sporadic company from other runners holding a similar pace. Rounding the final headland to St Ives was one of the best feelings, now knowing that the toughest section of the route was behind me. I managed to meet up with my wife (support crew!), Emma, on the way out from the St Ives Checkpoint to top up on nutrition and change footwear. I substituted the ASICS Gel Trabuco 10's for a pair of ASICS Fuji Lite 3's. This decision was because the rest of the race was to be run on less demanding terrain.
St Ives Checkpoint to Godrevy Point:
Having felt in good spirits on the way out of St Ives, I found the race began to kick back a little harder on my approach to Hayle. The scenery became mundane, having swapped an expansive coast path for tarmacked pavements, and my pacing seemed to slow as I approached the "dunes of doom." Meeting up with Emma again before entering the dunes helped me to refocus on the positives and, a little way into the dunes, I managed to cling onto two other runners who navigated the dunes with relative ease. This chance encounter allowed me to zone out a little bit, in terms of navigation, and solely focus on making forward progress.
On reflection, the approach to these dunes was my lowest point of the race. I think that this is largely because I was wanting to capitalise on the more runnable terrain but didn't find myself in a position to do so. From this point onwards, it was primarily a matter of being steadfast and making sure that I enjoyed the final push to finish line.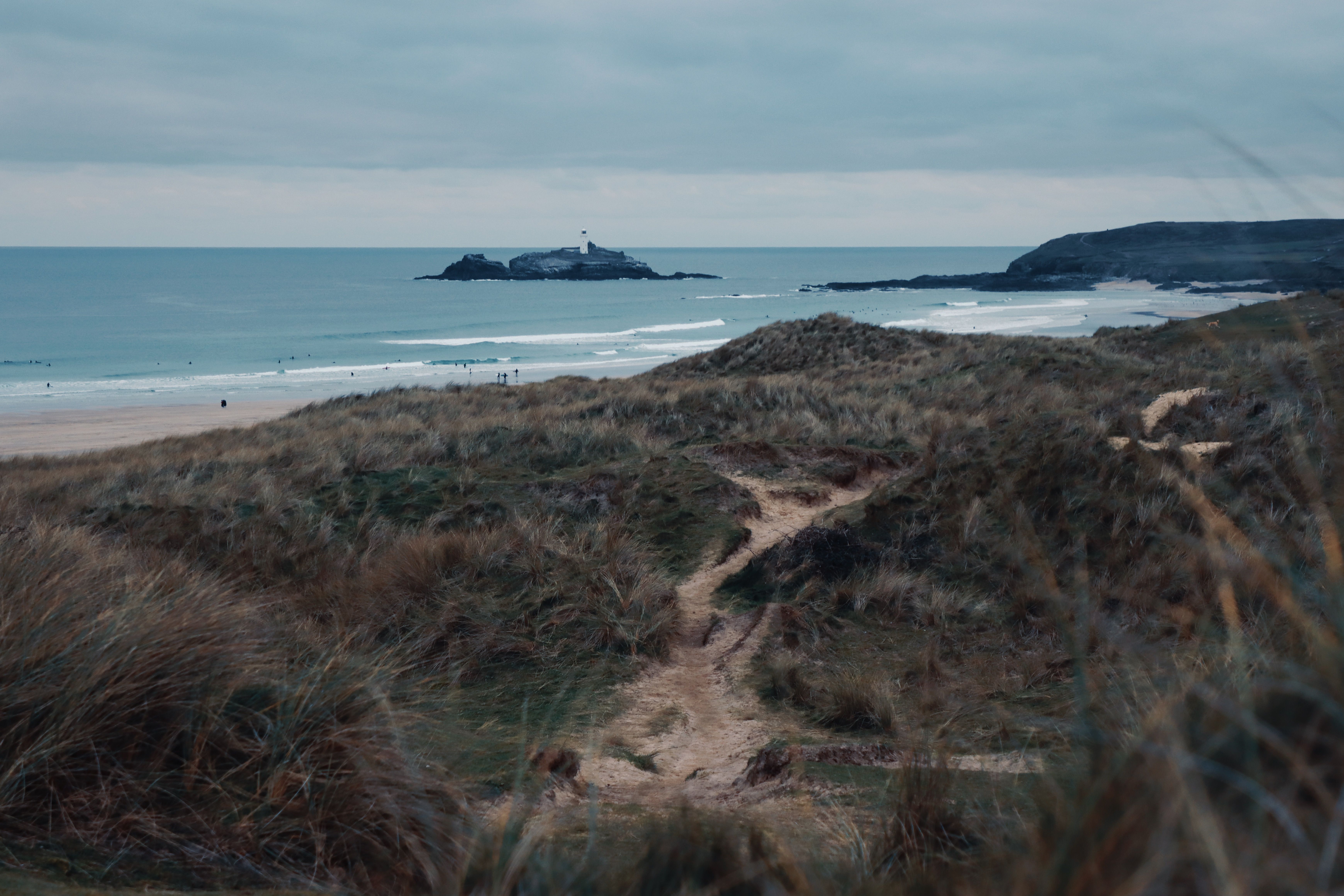 Godrevy Point to The Eco Park:
I met up with Emma again just after the dunes, with regular pitstops now being used to boost morale. Other morale boosters included spotting the seals at Godrevy Point and realising that I only had ~16km to go! Somewhere between Godrevy Point and Portreath, things really started to click. I seemed to be able to maintain a respectable pace and found myself running in tandem with Mark Crowe – a fellow Devon-based runner. From this point on, we quite happily worked together to push towards the finish line and were able to tick off the final climbs on the approach to Porthtowan. The change from day to night also seemed to have a positive impact, although I cannot quite put my finger on why?!
Mark and I arrived at the foot of the final climb up to The Eco Park with around 10 minutes remaining to ensure that we dipped under the arbitrary 10hr 30min mark. We managed to cross the line together and shared the same finishing time of 10hr 25min 27s (just sneaking into the Top 20 overall). Although I was pretty beaten up, the sense of achievement and satisfaction was palpable. A quick sit down, strong cup of tea, and exchange of tales with other runners was well worth the preceding 80km of distance run.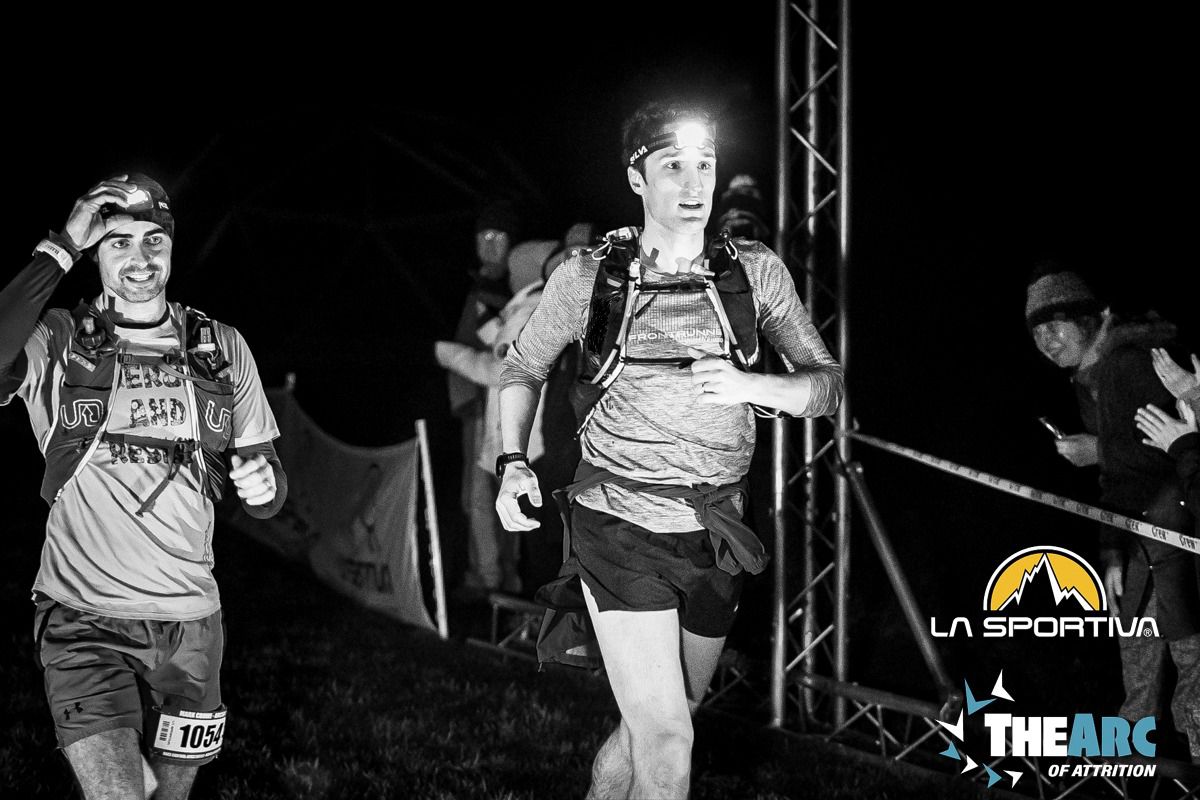 Final Points:
This event was incredibly well organised, and I would encourage anyone who is interested in entering to do so (be it the ARC 50 or 100). Big thanks go to Jane and Ferg at MudCrew for guaranteeing that the weather was so good for this year's event and massive congratulations to Holly and Alan – fellow UK ASICS FrontRunners – for smashing the ARC 100! A major thank you goes to Emma for stocking me up on wine gums at many points along the route.
N.B., all photos included in this blog are from official race photographers David Miller and Blue Kite Collective.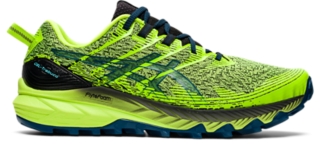 The GEL-TRABUCO™ 10 shoe is a versatile trail design that offers advanced durability for trail runs and long hikes. Functional for keeping out trail debris, these shoes feature a closed engineered mesh and 3D print details on the upper. Its rock...
Shop Now
The FUJI LITE™ 3 shoe is inspired by the Hinoki Cypress tree that's native to Mount Fuji. It keeps you focused on the path ahead and guides you towards a more positive mindset. Key updates include a greater percentage of recycled textiles for t...
Shop Now
written by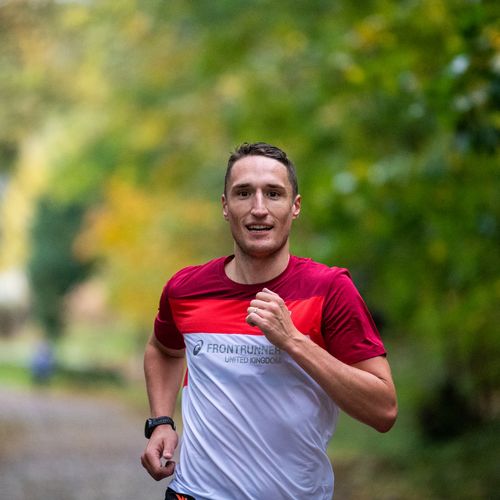 Robert Mann
Postdoctoral Research Fellow from Exeter


Club: South West Road Runners / Exeter Triathlon Club
Coach: Phil Wylie
MY DISCIPLINES