Ever wondered what sessions give you the best bang for your buck for specific distances?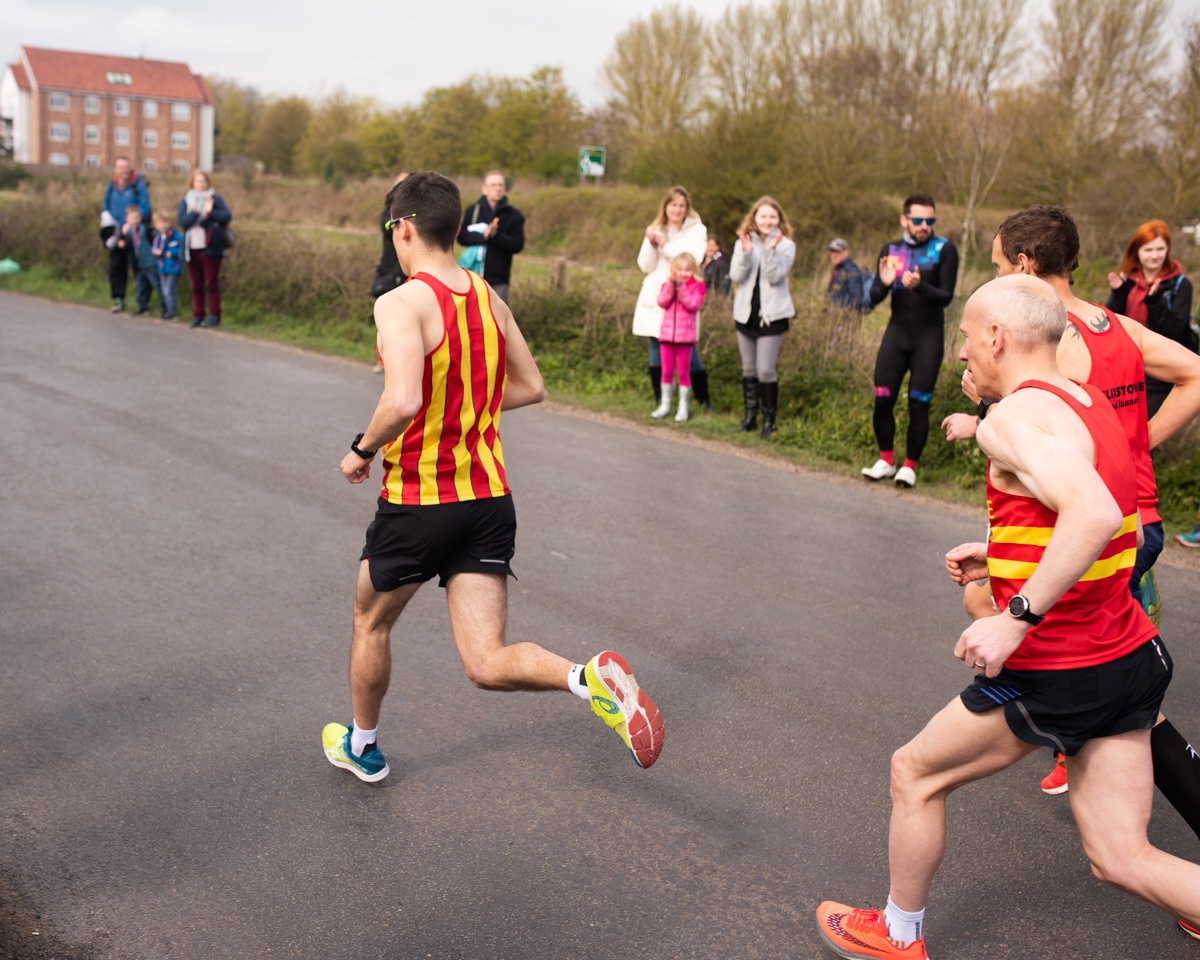 As we all know, you can't train to be both a marathon runner and a 5k runner. It just does not work like that, we use different muscle fibres for each race, the difference isn't huge but we definitely recruit more of our fast twitch muscle during a 5k race than we do with 26.2 miles. That is science.
What we can do is realise what workouts work best for each of the distances we want to train for, so for your 5k workouts they are going to be short and sharp but with some longer efforts some weeks to build our threshold so we can run harder for longer. 5K is only a fraction of a distance to the mammoth that is the marathon but we still need to train our aerobic system for it.
MY FAVOURITE WORKOUTS FOR 5K TO MARATHON.
5K WORKOUTS:
8 x 400m with 1-minute recovery building up to 16 x 400 with 1-minute recovery, all at 5K pace. This session is one of my bread and butter sessions when it comes to preparing for the 5K, once you have built up to 16 x 400 you are emulating the distance of the race itself with very short recoveries, so if you can complete this session at what you think is your 5k race pace, you are going to be there or close enough on race day.
10 x 200m with 3-minute recovery building up to 20 x 200m with 3-minute recoveries, all at 5k pace or faster. This kind of session is not going to feel like an all-out session and you should feel pretty good after finishing it, it is more about building your neuromuscular engine. What I mean by this is running with efficient form, not over-striding to reach a high pace and keeping a strongly controlled posture. None of the efforts should leave you completely breathless but have your 5K race in mind when you are doing these kinds of sessions, hold the form you are dialling in.
6 x 1 mile cut down with 90 seconds recovery This session will feel easy, to begin with but it soon creeps up on you, that's why it is such a staple session when I'm building for a 5K race. It teaches your body to run hard under fatigue and lactic build up. Start off at Threshold and build to 5K pace or faster, you are carrying fatigue but you will be more than capable of finishing the session!
10K WORKOUTS:
3 X 2 miles at 10K pace with 5-minute jog recovery between each rep. This session will be challenging and is best to be done towards the end of your 10K training phase. I love this session because I know if I can hit the times I want in it, I know I can emulate the same pace if not quicker on race day. Because of the nature of completing a third of a 10K race (give or take) with each rep your body is going to be screaming at your towards the last rep if you have paced it wrong. BUT get it right and your confidence will be sky high.
6 x 1 mile at 10k pace with 2.5 minutes easy recovery I always find this session is great for laying the foundations to your 10k training plan, whatever your average for each mile rep is, that is where you are roughly at right now 10K pace-wise.
10K Simulation workout 2 x 800m at 5k pace with 400m jog recovery followed by 4 miles at half marathon pace then finish with 2 x 800m at 5k pace again. I wont lie this session is brutal but provides a great staple of how strong you are both mentally and physically, the first two 800m will feel like hard but doable but as you get to the closing stages of that 4 mile run those last two 800m are where you are going to have to dig deep and it is more of a mental game than a physical one.
HALF MARATHON WORKOUTS:
3 x 3 mile at goal half marathon pace with 4 minutes recovery This session is another session you have to build up to but is such a confidence booster when it comes to half marathon training, running 3 miles alone at goal half marathon pace is a fair challenge in itself but if you can complete this session without slowing too much, you are in a pretty good place!
Long run session: 14 miles with the last 4 at half marathon pace Again another workout that teaches you to run hard when you are fatigued, this time you will have 10 miles in your legs before attempting to run at your planned half marathon pace. Yes, those 10 miles previous will be easy but you are going to feel energy sapped when you get to that 10-mile mark then you've got to run 4 miles fairly hard... Enjoy! :D
12 x 800m with 1.5 minutes rest in between at 10 seconds slower than your 10K race pace. This session is all about building that speed endurance engine whilst getting very little recovery, the first few reps will feel pretty comfortable and you will feel like you are running too slow but trust me it creeps up on you!
MARATHON WORKOUTS
Long run session: 20 miles long run with 10 miles at marathon pace to finish. Another bread and butter session for me, with 10 miles in the legs already, you have to muster up some marathon pace for another 10 miles, I'll aim to do this session in a park or an uninterrupted loop so I can really dial in the pace and know how may 'reps' I've got to do.
6-8 building to 10 x 1km cruise intervals at 15-10K pace with a 200m jog in between The legendary Jack Daniels made this session popular amongst athletes. It is a great session for building the neuromuscular engine as you shouldn't be fatigued from the speed you are running at but by how many reps you have to complete.
YASSO 800's 8-10 x 800m with equal jog recovery There is a lot of scepticism whether this workout can actually predict your marathon race time but it is equally a great session to add to your marathon training arsenal. If you have a marathon time in mind, try to complete the reps in the same time in minutes. So for a 3-hour marathoner, try to run the reps at 6-minute miling which will cover half the distance in 3 minutes.
written by
Marcus Sladden
Digital Marketing Executive from Norwich

Age group: Open

Coach: Marc Scott
MY DISCIPLINES