Time to go fast. That was the thinking behind signing up for an Olympic Distance Race. There was also a good crew of club mates and friends signing up making it all the more fun.
Time to go fast. That was the thinking behind signing up for an Olympic Distance Race. There was also a good crew of club mates and friends signing up making it all the more fun. 
It's been a few years since I've done an Olympic Distance race 2014 to be exact and even longer since I did a Human Race event. Since then they've undergone a takeover by ASO who own Le Tour De France among other races so I had high hopes for the race and the organisation. 
We chose to take the relaxed option of racking bikes on Saturday before the race (they do offer a rack on the day option for an additional £10) which is useful if Triathlon is not your whole life. Our excuse was that we could go to Cinnamon Cafe after racking for some "carb loading" cinnamon buns. Racking was pretty smooth and also somewhat entertaining when the chap in front of us had to convince the volunteers not to put his wrist band on that day because he was getting married in a couple of hours. His wife to be probably wasn't too happy that he had organised a triathlon for day one of their marriage. 
So after the pre race racking photo and mandatory cinnamon bun we made our way home hoping the baking sun would stay off our bikes all day. (Tri Liam Tip: let your tyres down if you're racking the day before and your bike will be in the sun to avoid punctures) 
Race day morning and aside from the very early start of 4:30am for a 5am pickup we were all ready to roll. The course at Windsor is a river swim in the Thames. 1000m downstream and 500m back up. Unfortunately the current wasn't that fast but still managed to be second out of the water in my wave in a time of 25:34 a 1:38/100m ave. Transition is very long (about 800m) with everyone having to do the same run distance which is great but if you are able to clip in your shoes to the bike and run without being in cleats you're able to really make up some time and places. 
After getting settled into the bike, getting a good tempo and eating some food I looked down at my garmin and already 10km has passed the joy of Olympic Distance racing vs half Ironman!! The first lap of the bike course really was fast with less people on the course and less cars out yet as it was not yet 8am I loved flying along the back lanes of Windsor. The second loop started and I was passed by a friend Vincent almost bang on the 20km mark. Although I appreciate that it's not cheap to close the roads I think that Human Race needs to really consider that they have thousands of people racing on what is now basically a 1lap sprint or 2lap Olympic course so there's only a few roads in one direction that need closing. This would make the event so much better. The Sunday traffic weaving in and out of groups of cyclists on the course did at times feel rather dangerous. It would also give the historic event the real prestige that it deserves. It's been a long standing event and given the numbers of people involved could be done without too much disruption if they created a one way system on a couple of the roads. 
After about 30km I had to stop for a slight mechanical my back wheel had started to rub on the brake pad and it became enough that I needed to make an adjustment. Thankfully speedy work and I was back on the bike in less than a minute. I finished the bike leg of 41km in 1:08. Would have liked to do about 1:06 but still happy with that for the 41km. 
After Šamorin - The Championships I was not too excited for the run leg mainly because my confidence had been knocked a little after that race failure. Combined with the new run course which although I haven't done the old run course to compare it to I really liked. The course takes you about 1.8km out from transition over the famous Windsor Castle hill, out along the road into the great park then turns and does the same climb back past the castle again. It's not a fast course for the 10k but it's a good one and when you're racing with mates having an out and back so many times gives you the chance to see those you're chasing down, or running away from several times. Not to forget your adoring fans get to see you 6 times too!! I also managed to catch Vincent about 5km into the run (you can read about our previous battles here) which of course made me happy given that he had come into T2 over 2 minutes ahead of me. 
So no massive run failures coming in bang on 43:30 for the run given the 100+ m of climbing on the course pretty happy with that and it's definitely an Olympic run leg PB too. Probably time to go run a stand alone 10k and see what I can do. Happy to cross the line in 2:24 and 8th in my AG. 
To sum up Windsor Olympic the course overall is nice, the bike leg could do with being closed roads which would really make this a top notch event. The out and back run leg is great for competitors and spectators alike although one gripe some of my teammates had was that the run course had no nutrition at all no banana or gels and one of the 2 aid stations ran out of water which really isn't good enough when you pay £100+ to race. I must also mention the post race ice cold alkohol frei beer that is refreshing whether consumed or used as a shower although the jokes on Lars as he is driving me home smelling my like beer.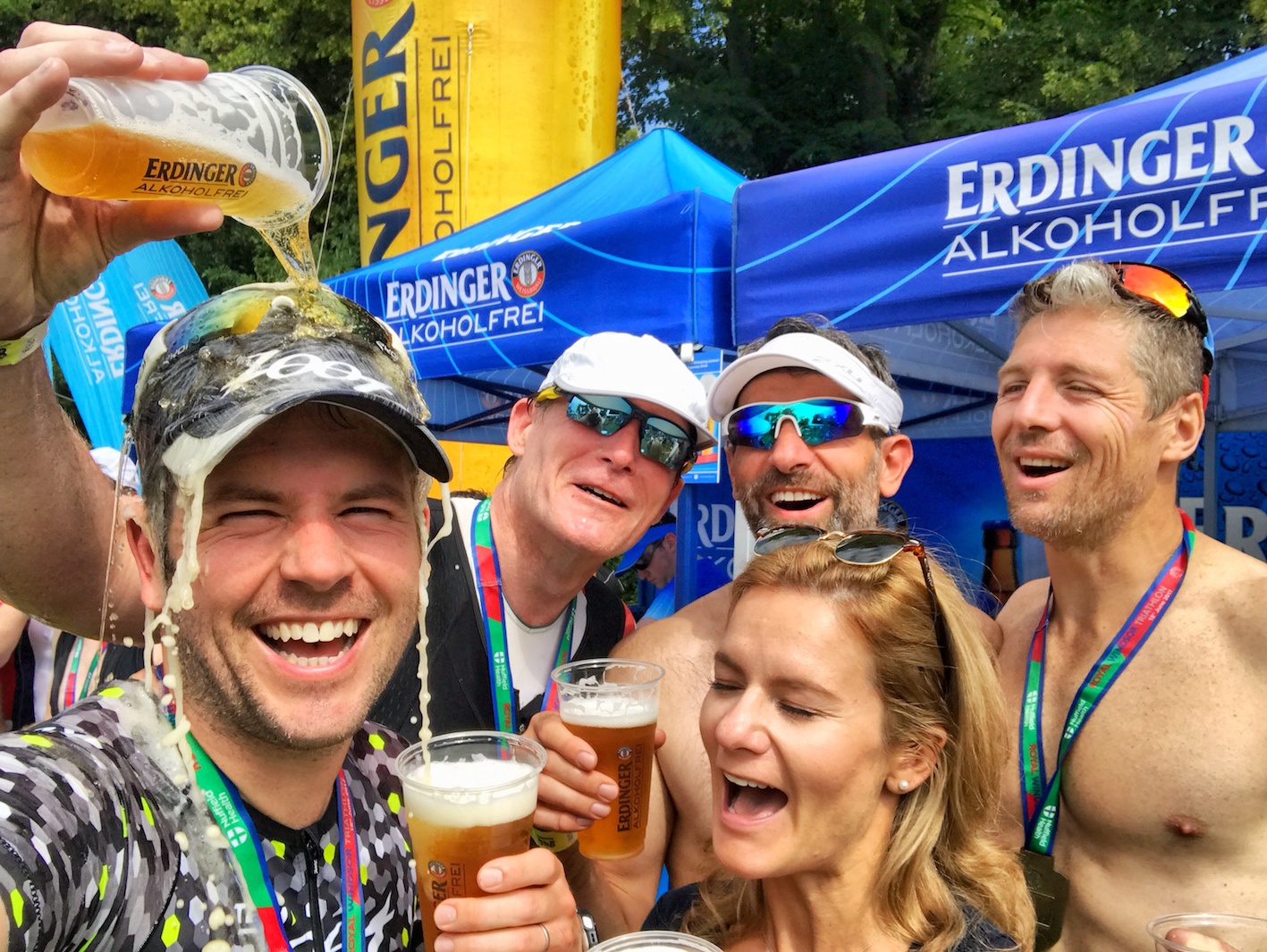 written by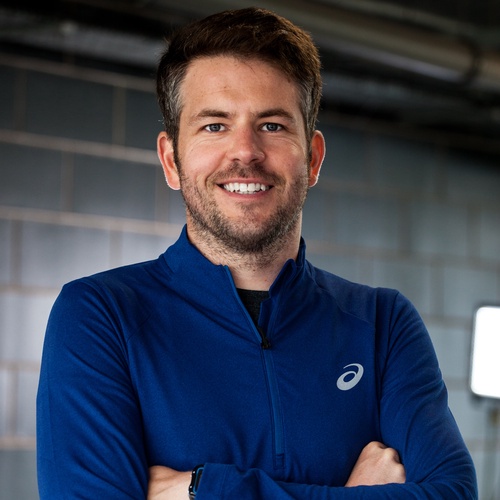 Liam McEntegart
Managing Director | Co-Founder from London
Age group: 35-39
Club: One Triathlon Regional Development Squad(OTRDS)
Coach: Me, Myself & I
MY DISCIPLINES
MY DISCIPLINES
ASICS
FRONTRUNNER
On Instagram