Run Daddy Run
Albie is officially 6 months old today. Where has the time gone! The running buggy has been ordered, and Sophie and I are excited to start taking the little man out with us.
I'm going to be honest, it's been hard work trying to find a balance between spending time with Albie and running around my 50+ hour a week job. Work has been mental lately and the early starts and late finishes are really starting to catch up with me. I feel pretty exhausted and fitting in my runs is harder than I thought it would be.
Albie has been full of cold the last week and its really messed about with his sleep routine. He had originally been sleeping 11-12 hours through the night with 1 or 2 wake ups for his dummy, but since coming down with a stuffy nose, he's pretty much been up every hour. Sophie bought all the medicines she could find in Boots and it helped a bit but you can't blame him really – having a cold is pretty crappy, especially at night when you can't breathe properly and you're trying to sleep. Last Thursday at 5am, after 3 hours of Sophie going back and forth to Albies room, I got up and snuggled up to Albie on his bedroom floor on a yoga mat. We both drifted off to sleep and I woke an hour later with a very numb arm. Albie thought napping with his Dad was pretty cool and slept another 2 hours on the floor after I got up. Bless him!
So yeah, running is still taking a bit of a back seat. I'm hoping that once the buggy is here, it might make fitting in those easy miles more doable, but we shall see! I can't wait to take him to a park run as soon as we're able and to start chasing down buggy PB's.
written by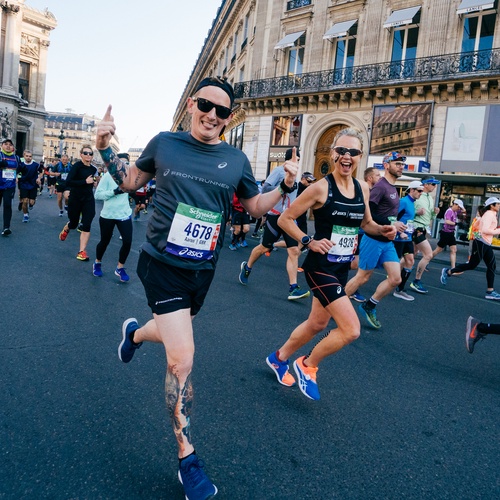 Aaron Seldon
supermarket manager from Bristol

Age group: 30-34


My Disciplines