As a mum who works full time, and loves being as active as possible, I spend a lot of time juggling different balls with my husband to try and fit in all of our family commitments. One of the places I turn to for support is the Run Mummy Run community. I find it a really safe space to talk about both running and life in general, and the women within the community are always really friendly and helpful.
Run Mummy Run is an online running community for women, founded by Leanne Davies, a busy mother of two and keen runner. Since the start the community Facebook Group has grown to nearly 65,000 members and has a collective community of 120,000 across all 15 facebook groups. Run Mummy Run has won the Gold award for the Best Online Community at The Running Awards for a number of years, and also won Women's Running magazine's award for 'Influencer of the Year 2017'. Leanne was also recognised on the Lucozade Sport Movers list for "Dedication to getting people moving'.
A few of my fellow FrontRunners are also members of the community, and we were really excited when their recent partnership with ASICS was announced. I was really lucky to be able to have a chat with the founder of Run Mummy Run, Leanne Davies, to find out more about both the community and the partnership.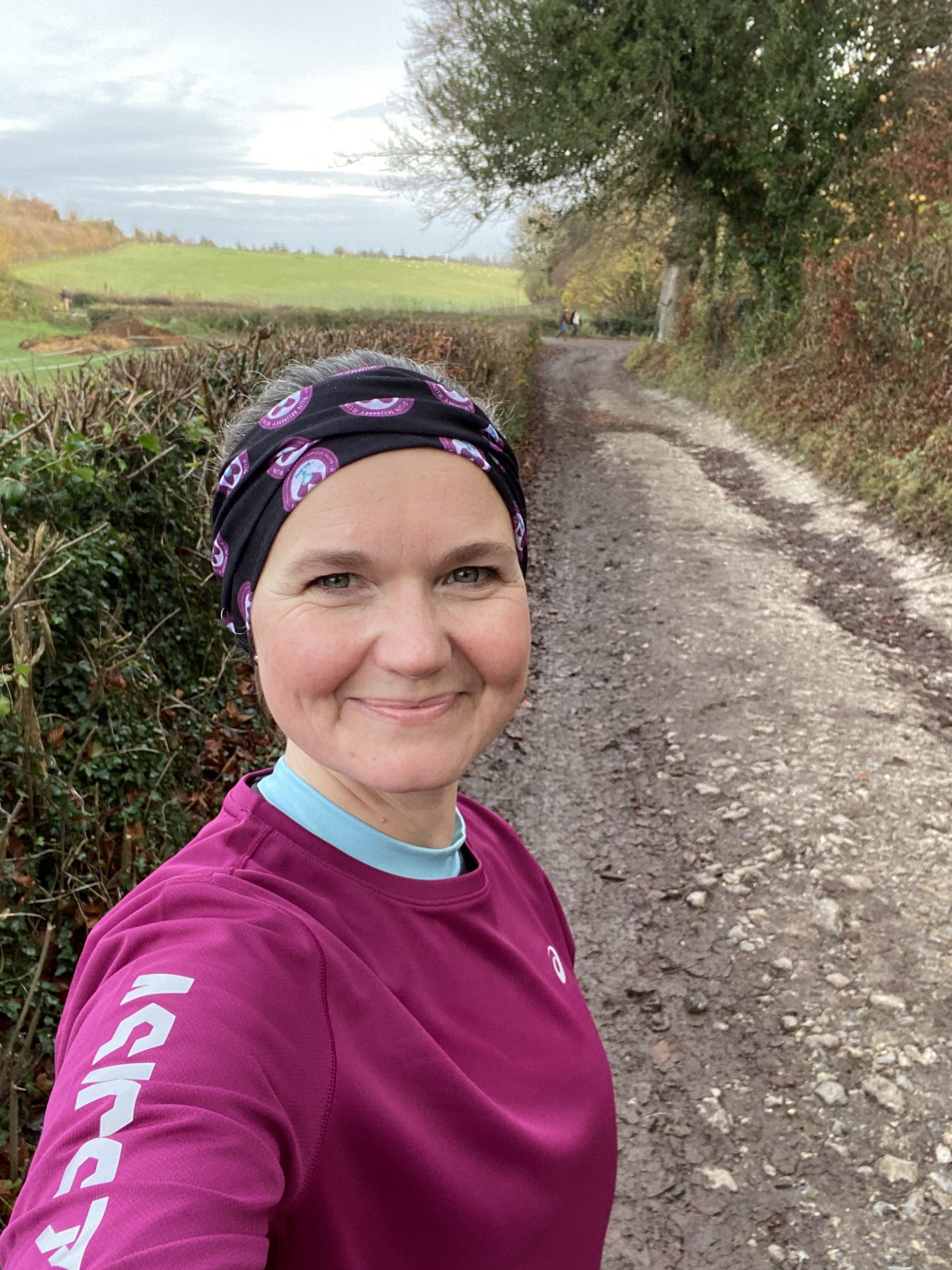 Thanks for your time Leanne. Run Mummy Run was set up in 2012, and has gone from strength to strength. What was it that got you to start the community?
Hi Vicky, thank you for having me!
Run Mummy Run was born from a complete love of running. When I founded it, I'd just had my second baby and life was so chaotic I could never get to my local running club on a weekly basis. My husband worked late and I had so much going on around bedtimes with two young children and it became impossible to make the sessions regularly. In the end I just stopped going but I really missed talking to and gaining support from other runners and I missed having a network of like-minded women to talk to. Even if I couldn't get out for a run, I still wanted to talk about it. So after brainstorming with my friend Wendy I decided to open a Facebook group for 3 friends. At the time there was nothing like Run Mummy Run out there and looking back I think there was a real need for an online space where women could come together. Once opened the group grew exponentially year on year, I never dreamed it would grow like it did but eight years on and here we are with a thriving community to be proud of.
What do you think draws people to be a part of the community?
It's the warmth, support, encouragement, confidence and self-belief that everyone shares with one another. Whether you're a walker, a Couch to 5k starter, a marathoner or elite runner, everyone in the community supports each other's journey and celebrates their achievements. It's about collectively building each other up and enabling these women to feel empowered to lead happier and healthier lives. Everyone started a beginner, and we all appreciate the journey each person follows.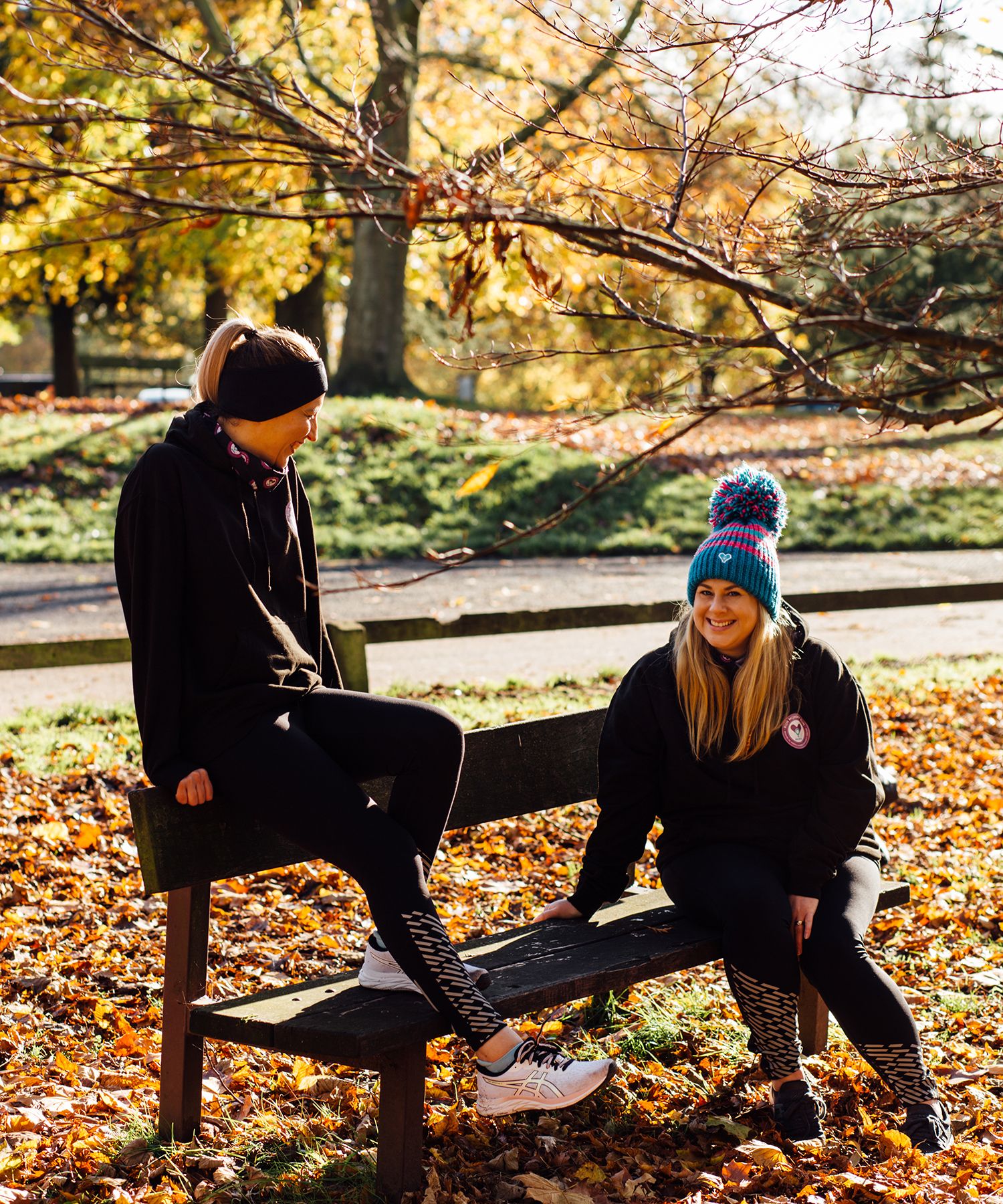 The community has grown quite a bit since it was first set up. How do you manage to keep on top of everything?
It is pretty huge now yes! In 2020 I decided that the community needed some extra support so Rebecca Richardson joined Run Mummy Run as a Director. Rebecca's position alongside me helps support the business side of RMR, the team, partners, our growth and the heart of it all, the community. I absolutely love working with Becs, we worked together for 3 years before we made it official so we knew our values were closely aligned and it was the perfect match for RMR. Running the facebook groups is only a part of what we do. We run our own website with regular running blogs and advice. We also have our very popular online shop and we launch new kit regularly which creates great excitement around the community. We recently launched our sister community The Healthier Track in July 2020 which is all about general health, wellbeing and happiness with a range of experts on board so that is keeping us busy at the moment. We also work with brands in the industry so we can keep the community free and sustain our work. It also provides more support and fun opportunities for our women – ASICS is a classic example of this. We manage lots of content across our social media platforms so that we can reach as many women as possible and tell our story. I'm sure you know, being a FrontRunner yourself, content and social media takes time to manage so the whole Run Mummy Run operation keeps us extremely busy. Luckily, this is not all on me anymore. We have a core team who work for us, and are available at all times for the community Facebook group. The community is open 15 hours a day and there is always a member of the team available for anyone who needs it within these times. With 65,000 conversations going on, you need a consistent number of team members always there and we pride ourselves on the care and time we give to the women in our community on and off the groups. We also have our amazing volunteers and ambassadors who support the groups when they can around their own lives and jobs. We have another team running the website, getting our newsletters and competitions out, and then a team managing the shop and the fulfilment centre. Without these teams we couldn't sustain the growth and all the work that comes with that so it's just a natural (and exciting!) part of our growth. I am proud to say that all of our core team were once RMR community members and we have created work opportunities for them which feels very good as we can pass our success on to our women so they benefit too.
You've worked with a few brands over the years. What was it that made you want to partner Run Mummy Run with ASICS?

Running really helps your overall wellbeing and mental health so the 'Sound Mind, Sound Body' mantra from ASICS really struck a chord. ASICS recognises the impact of running beyond the physical, as does Run Mummy Run. We share a similar ethos and drive to encourage women to run and we feel with ASICS alongside us we can make a more positive impact on women's running
What does the partnership mean for Run Mummy Run?

It means so much. It enables us to keep the community free and sustain the work we do.
It also enables us to work on projects and opportunities for the community, and work on great initiatives for our members. We are incredibly lucky to be working with ASICS and feel so grateful that they are so keen to make a difference with us.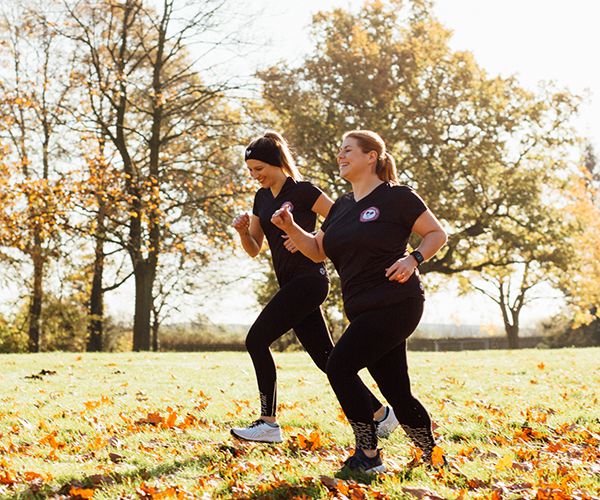 What are your future plans for the community, and how will the partnership with ASICS help that?

We have so many but there is an amazing project on its way this year that I have dreamt about for years and it's about to take shape. What's even better is that ASICS will be our main supporting partner of the project and will be offering some incredible opportunities to the community members as part of it. All I can say for now is sign up to our newsletter for announcements! ASICS' commitment to support our women has been amazing from the start; we're so delighted to be moving forward with them and making so many great things happen. Keep your eyes peeled over the next few months!
What is the thing you are most proud of about the community?
Most definitely our women. We see so many amazing journeys happen in our community and it's a pleasure to watch. The transformations we witness at times are so inspiring, not just physical ones but stories of improved mental health, happiness and confidence too. Everyone in our community supports and encourages one another and it has a ripple effect. It's such a kind, positive place to be and that's down to our women. I must also mention how proud I am of our hardworking admin team who are there seven days a week, days and evenings, looking after our groups for our members.
What would be your top tips for mums out there who are either starting out on their running journey, or getting to grips with training around family commitments?
Don't pressure yourself. As soon as you feel pressured it becomes unenjoyable and you won't want to do it.
If you're just starting out, don't expect to run immediately, there is likely to be a lot of walking at first but that's normal. It's better to build up comfortably, rather than find it too hard and give up.
I would definitely recommend getting your walking fitness to a nice level first and then looking at the 'Couch to 5K' apps available which will take you to the next level.
Do what you can, a mile walk or run is better than nothing at all. If you only have a short window of time then so be it, just applaud yourself for being out there moving!
The thing that really motivates me is having some local running buddies who can meet me on early mornings or chilly nights. I'll always turn up if I have a friend waiting for me.
If you intend to run regularly go and get your trainers from an experienced retailer who can advise you on the right ones for you. I see so many women buying new trainers without doing this, and many end up with injuries and have to stop running. Get the right ones and you're ready to go!
Finally, smile and be so proud of yourself, what you're doing for your physical and mental health is amazing!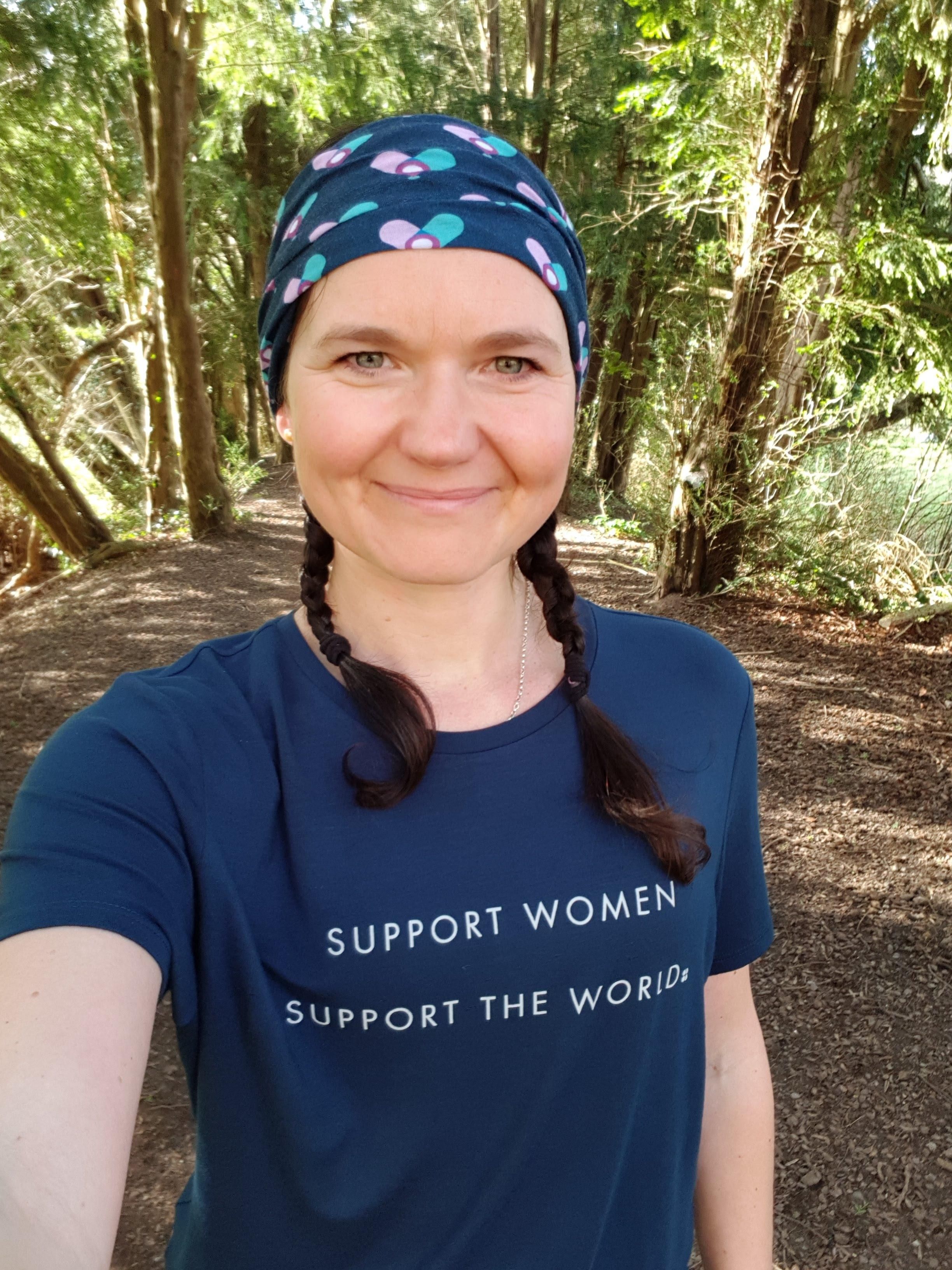 Join Run Mummy Run. See all of their groups here:

www.runmummyrun.co.uk/home/rmr-groups
Connect with Leanne and RMR on Clubhouse, Facebook, Twitter and Instagram
CH: @leanne_davies (Founder) / @becsrichardson (Director)
IG: @runmummyrun / @leanne_davies_rmr
FB: www.facebook.com/groups/runmummyrun (community)
FB: www.facebook.com/RunMummyRunRMR (public page)
written by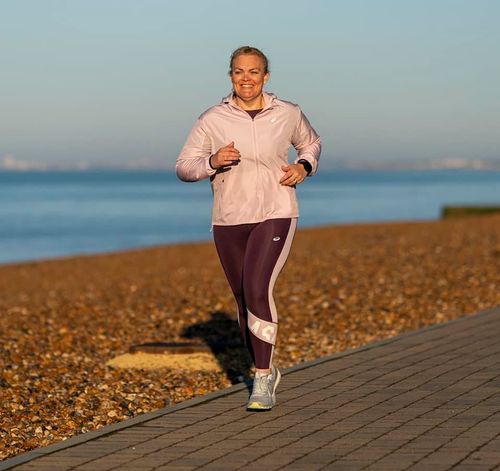 Vicky Ledbury
NHS Contract Manager from Bristol

Age group: FV45
Club: Active Soul UK
Coach: Marcus Sladden
My Disciplines