Running. I remember our first date like it was yesterday. We did not have the perfect first date, far from it, it felt like a car crash mainly down to me. 5 years ago, I took running out and was totally unprepared. I had heard so much about running but just thought well it's only a first date, it might not work out so didn't put in a lot of effort and just thought I could wing the date solely on my charm, boy was I wrong.
Relationships can sometimes be an intense and unpredictable experience with various highs and lows with not one relationship following the exact same path. There are different stages we need to navigate with a series of small trials thrown in, if we know exactly where we are and how to navigate these stages, it could very well lead to a relationship that is satisfying and fulfilling. I will attempt to break down my relationship with Running over the last 5 years.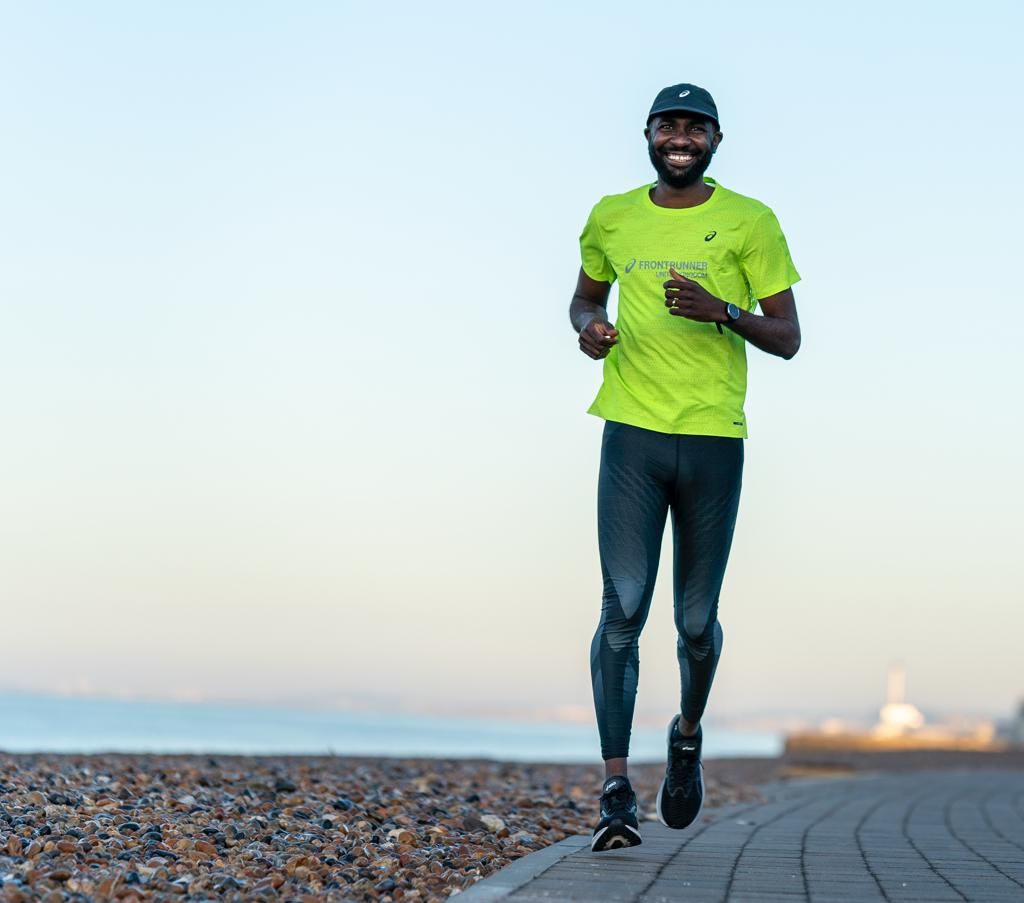 Stage 1 – First Impressions
We went out at 6:15am for our first date, with a pair of unbranded £10 trainers we set off. The date location was not ideal for a first date, I use to live in a hilly neighbourhood, so we spent 2.4 miles going up and down the roads and man did I my poor lungs and shins scream after that, they felt like they were on fire. I got showered and dressed, headed up to work, told colleagues about what a rubbish first date that was, it felt good in stages, but I didn't think we would be seeing each other again. But I was wrong yet again, after that one encounter, running had got me hooked unbeknownst to me. There was a feeling that I got at the end of the date (running) that I couldn't shake and wanted more of.
Lessons Learnt: Read up properly about running before embarking on a date, find a good location that's not too challenging for a first run and most importantly, don't be a cheapskate, get some decent shoes. First impressions matter
Stage 2 – The Romance/Fantasy Stage (Getting to Know Each Other)
Ah the good old romance stage, starts off with infatuation and gradually falling in love. This was between year 1 and year 2, I couldn't get enough of running, wanted to know, and try everything, a lot of experimentation in this stage. I got properly hooked when I completed my first 5k at Cardiff parkrun, which then progressed to my first 10k race at Cardiff Bay, a few months after and I signed up for the Cardiff Half Marathon on a whim. But sometimes infatuation can blind us, and we see things through rose tinted glasses. Whilst running was fun, I was also making a lot of mistakes and getting injured all the time, I had no concept of building up gradually, rest, recovery or even nutrition. I kept making the same mistakes over and over which lead to a lot of injuries between year 1 and 2, whilst running was good for me it was also teaching me lessons and identifying weakness that I had to address both physical and mentally. 
Sometimes the lessons can be hard to swallow at this stage, you may start to think maybe we are incompatible, it was fun while it lasted and like me you may be tempted to abandon the relationship. Thoughts like I will never be a good runner start to creep in, but remember every relationship is different and don't fall into the comparative trap. But anything worth having is worth fighting for, my advice, simply weather the storm and stick with it. And remember, so long as you are moving, pace is irrelevant, you are a runner.
Lessons Learnt – Take it nice and slow, a lot of lessons to be learnt about the demands of running and yourself physically & mentally.
Stage 3 – The Growing Stage (Years 3 & 4)
At this stage, I really started to get emotionally invested in running, our relationship was blossoming, injuries were beginning to lessen, and I was starting to slowly understand what it felt like to be in a relationship with running. I was starting to get comfortable; we all know what's it's like when you start getting comfortable in a relationship, you may be tempted to not work on the relationship as well as you should. What's that like in running, well running the same pace day in day out, no strength work, no variety in running etc., the list goes on. Like every good relationship, I needed to grow and that required stepping out of my comfort zone if I wanted to improve and be a better runner or partner to running.
It was time to sign up to a running club. I probably should have done this sooner; I had been pondering the idea since I started running 2 years ago, but I had always been sceptical about running clubs. To be honest I always thought they were only for the elites or super-fast runners, the few interactions I had with some competitive club runners was not particularly friendly and a major reason for not doing it sooner was the lack of diversity I perceived, they did not seem to be a lot of people who looked like me. An issue that is improving in running but there is still a lot more work to be done. I eventually found the right club in Lliswerry runners (the friendliest club in Wales) that elevated my concerns, welcomed me with open arms and my relationship with running grew from strength to strength, there has been a massive upsurge in my running and overall confidence.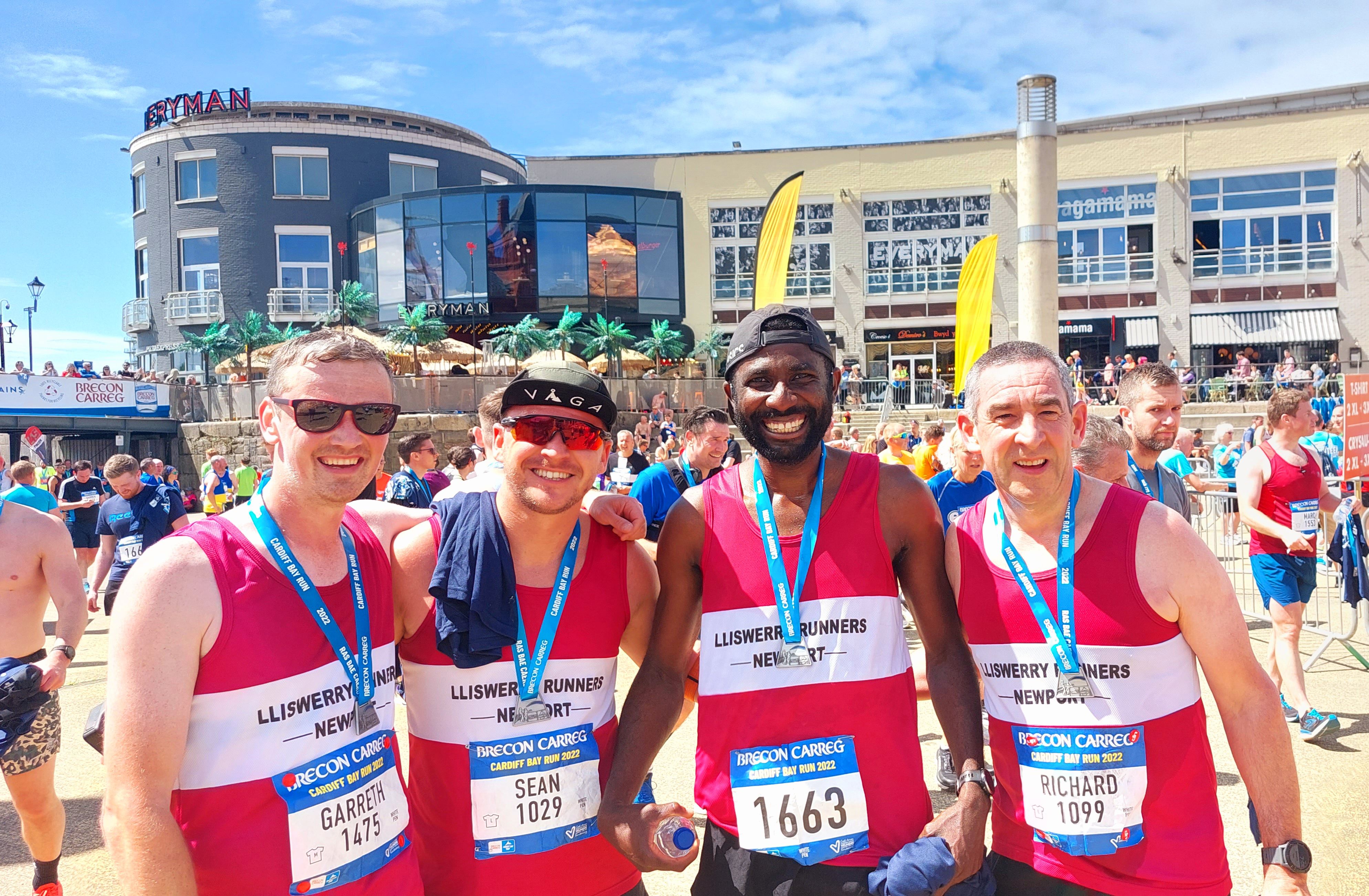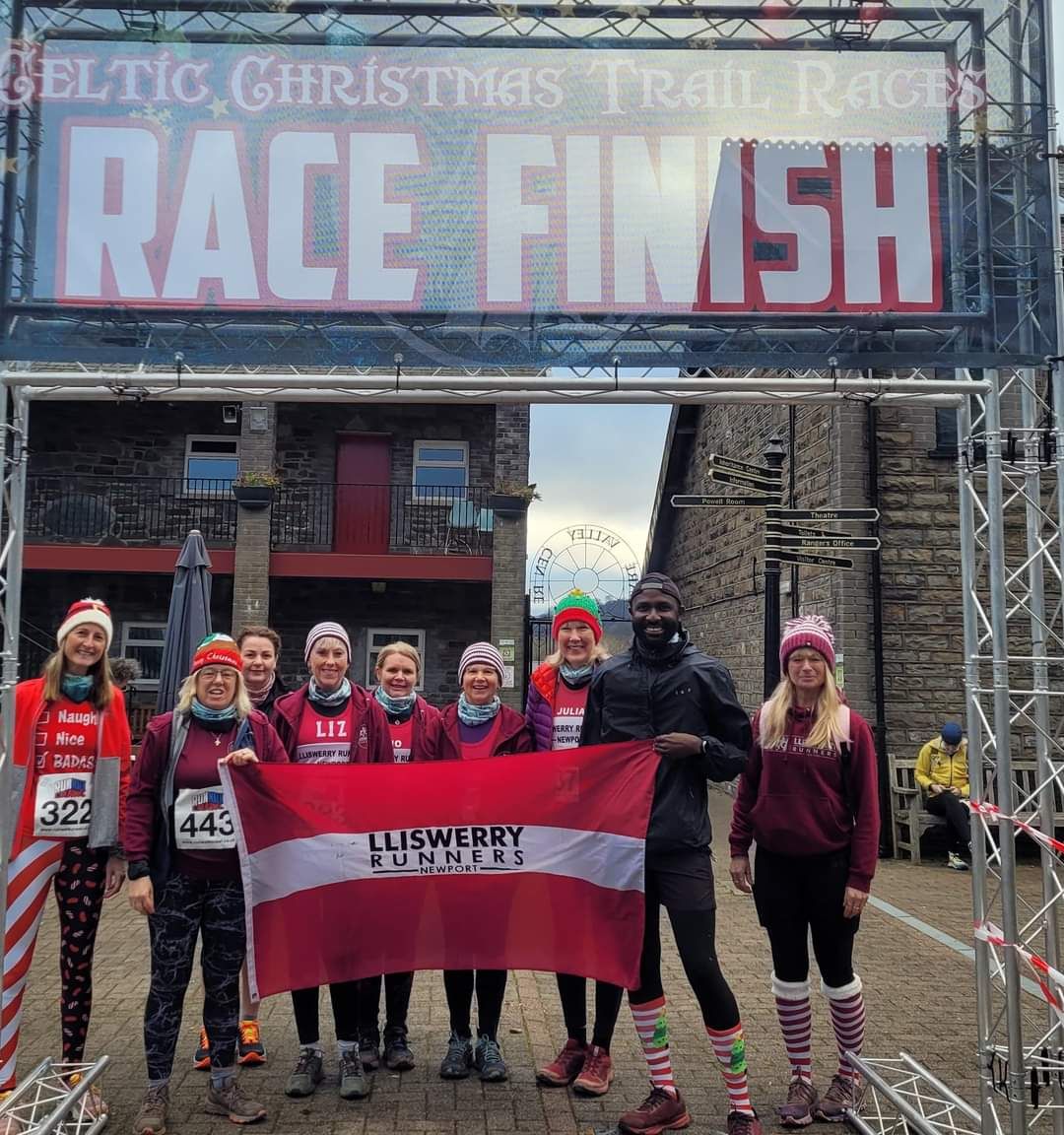 I also discovered trail running properly in this stage, this stirred up all new levels of enjoyment with running and a connection with nature. I found black trail runners and being part of that community has been one of the best experiences in my running relationship. A community that's doesn't just feel like but is home, continually thriving, breaking down barriers and changing the narrative in trail running.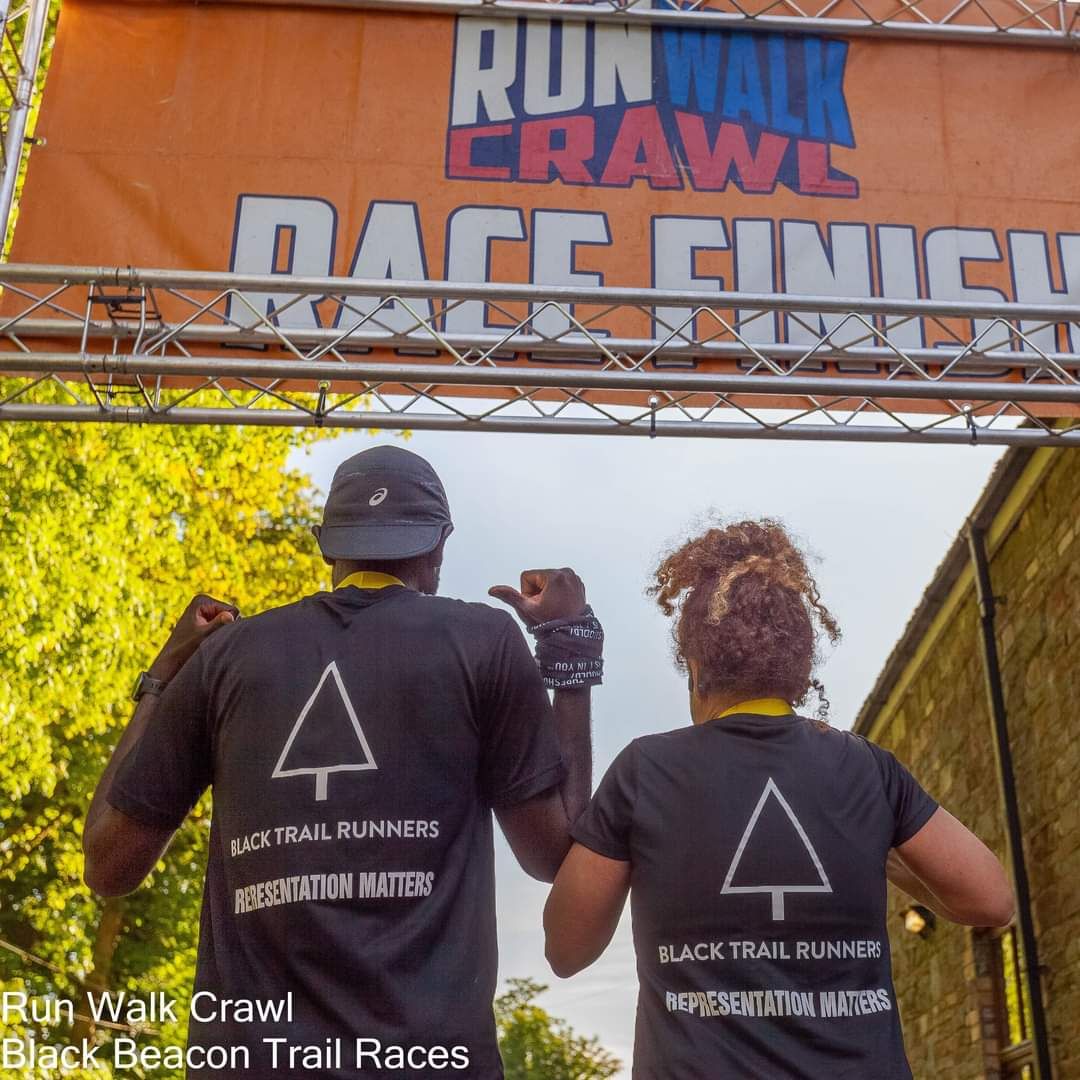 And one of the best experiences of all, canicrossing with the Fire lord. For those who may be reading and not know, this is my dog Zuko, for anyone that runs and has a dog that loves to run, give it a go. Honestly the connection you have with your dog, out on the trails is second to none and the way running has bonded both of us, it's so surreal. Here is a fun fact, I use to be petrified of dogs but that's a story for another blog.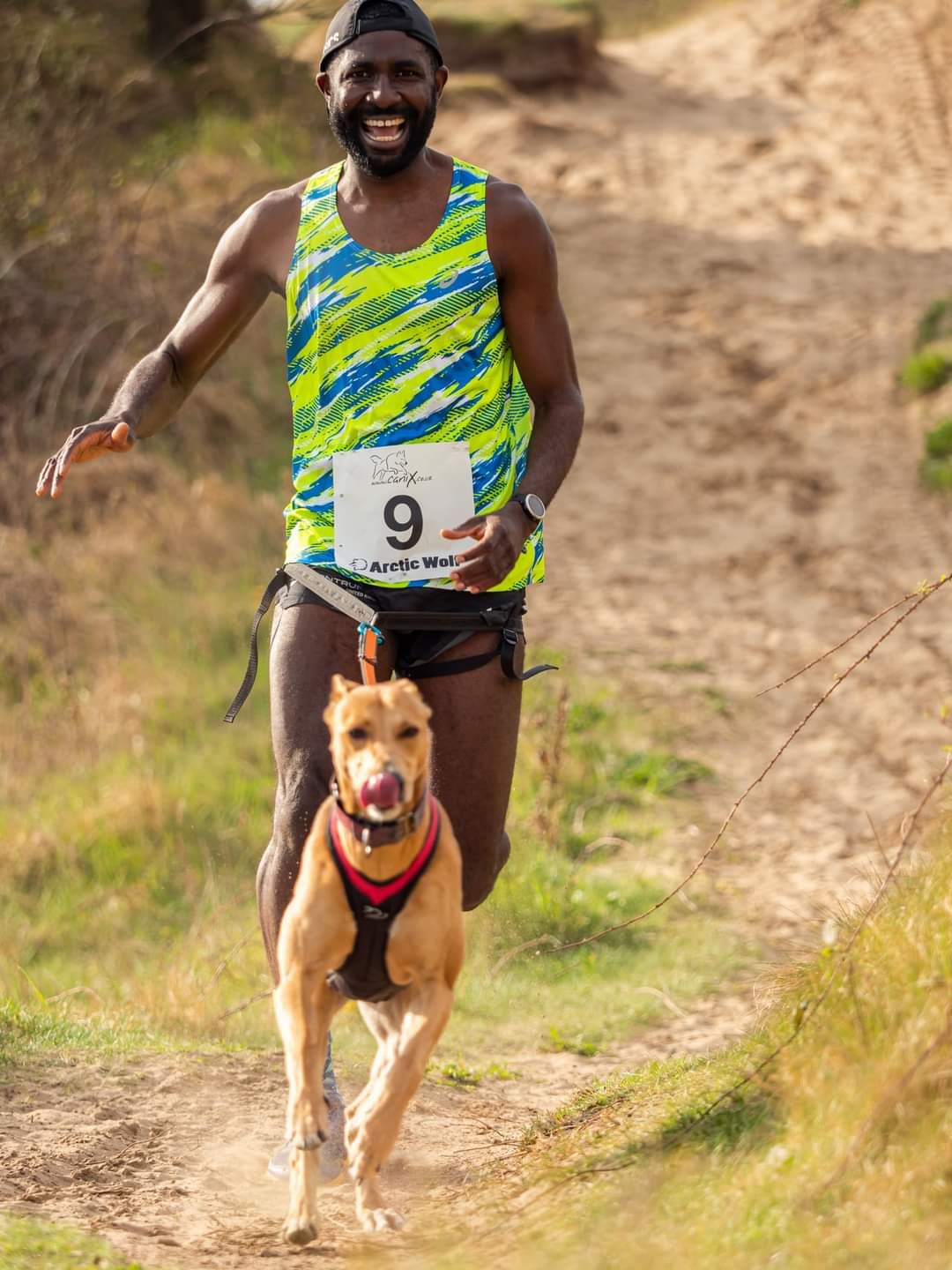 Lesson Learnt – You and running can keep growing from strength to strength by consciously creating new shared experiences i.e. join a good and inclusive running club, try other forms of running like trail running, cross country, canicrossing etc.
Stage 4 – Commitment
Now I am not saying myself and running are going to get married, I already have the best wife and friend in the world, this stage has nothing to do with marriage.
But at this stage (Year 5) I began to realise that with all I think I know about running (and there is still a lot I don't know), but with all the highs and lows, I will still choose running. I am at a stage now where I am experiencing a good balance of love for running, having lots of fun and most importantly enjoying the freedom that running affords me.
I am also at a point now where I feel its time myself and running give back to the running community in some way like volunteering a lot more, being a good role model, consciously or unconsciously helping to raise new runners. I am hoping also being part of the Frontrunner team will provide a lot of opportunities to do so, being part of the team so far been nothing short of joyous and very supportive which has even further strengthened my relationship with running and sense of community.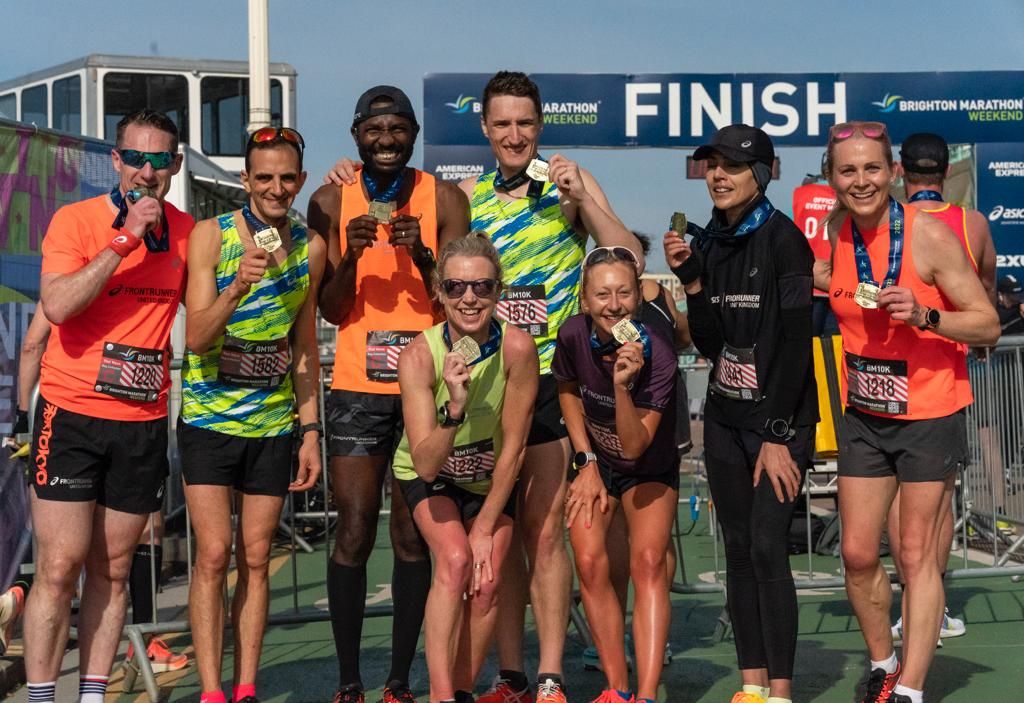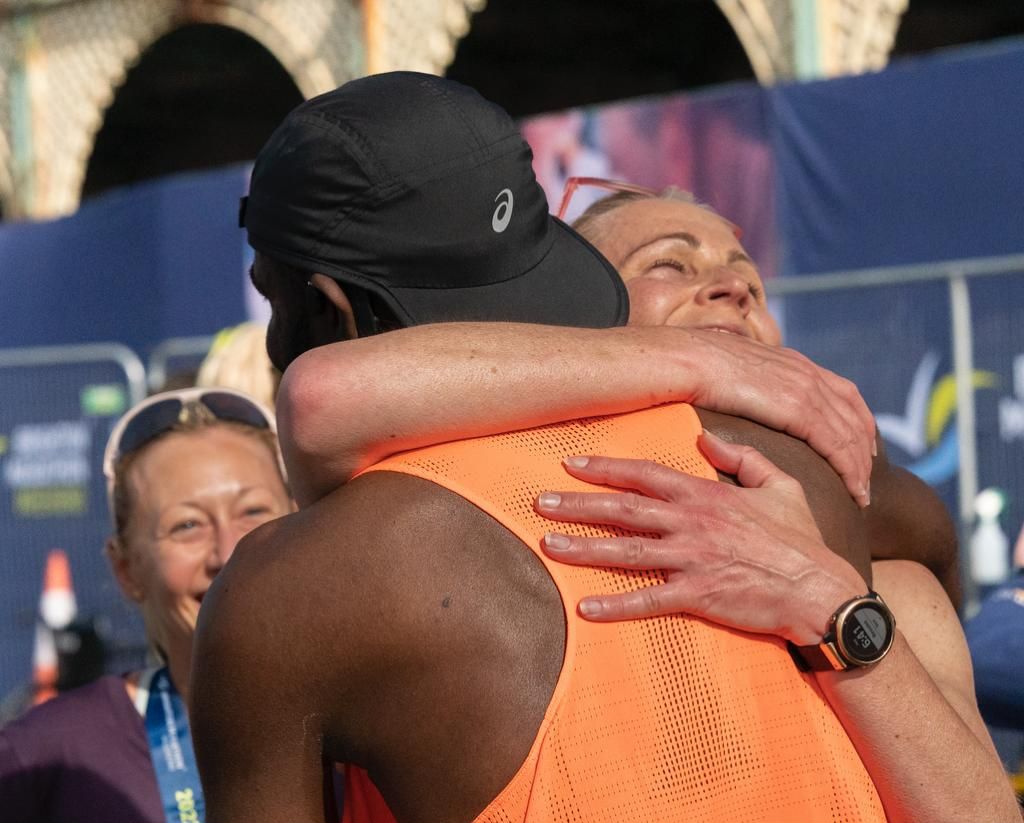 Maybe this blog is the first step in a series of steps to giving back. Running has given me so many good things but has also taught me some hard lessons along the way, but despite it all I am still excited to see what the next few years will bring.
The Bottom Line
Remember, every relationship is unique and not linear. We all have different experiences, your relationship with running may have a lot more stages or less, you may not be sure of where you are quite yet but hopefully this blog gives a little insight as to where you may be in and if there are things you may need to address in a bid to fulfil a long lasting and loving relationship with running.
On that note I would love to end this with a line from one of my favourite artists of all time "Common" that explains one of the ways I feel about running.
There are times. when you'll need someone.
I will be by your side, oh darling
There is a light, that shines,
Special for you, and me.
Running, you are a light.
written by
Inein Garrick
Safety Officer from Cardiff

Age group: 35 - 39
Club: Lliswerry Runners

MY DISCIPLINES