It's ok to be different!!
For many years we were caught up in an endless cycle of hospital appointments, disability and isolation. It felt as if the world was moving on and that we had been left behind. We couldn't see a way to break the cycle and it was starting to take it's toll on our family.
In 2010 Aaron had a kidney transplant, receiving his new kidney from his dad and it was shortly after this that our family hit an all time low. We had come through the surgery successfully, although the stress and strain of constantly having to cope on our own for the thirteen years before finally caught up with us all, but Sandra in particular was struggling a little bit more than the rest of us. After a trip to see our GP, she was prescribed a six week membership at the local gym and this proved to be a major turning point. The treadmill was a particular favourite and soon Sandra's confidence grew enough to attend a parkrun, a 10K, then a half marathon.
We could see the positive effect running was having on Sandra, so we decided to see if there was a way we could all take part. We sourced a running wheelchair and took on our first event, The Great South Run in October 2014. It was such a fantastic feeling taking part alongside everyone else and for once not just watching on from the side lines, it's safe to say that we all had well and truly caught the running bug!!
Over the next five years we would go on to complete almost 170 events including forty marathons together as a family across the UK & Ireland, all whilst promoting inclusion for those with complex needs in mainstream events, and hopefully sending out a positive message along the way.
"Before, during and after our runs we get handshakes, high fives and congratulations. We have even been told that we are an inspirational family. We have met and continue to meet so many wonderful people. We have visited some fantastic places and experienced things we never thought possible.
All of those are very good reasons and we are immensely grateful for them all, but there is one overriding factor in all of this that pushes us on, that makes us finish that final mile or get over that last hill.
Although he might not always show it, and can find it hard to express his feelings, we as parents know that inside, our son is at his happiest with the wind in his hair and the sun on his face"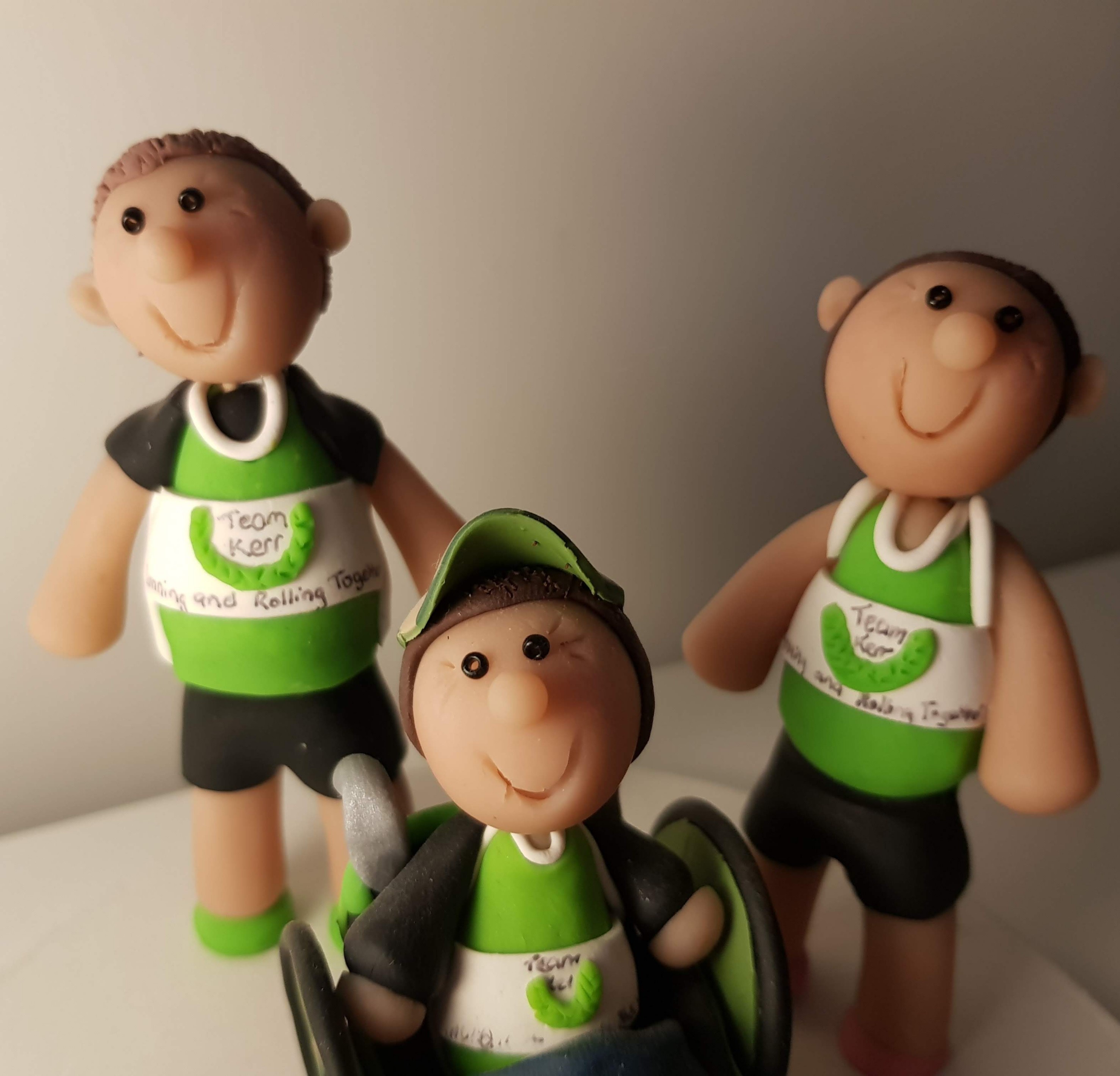 In 2019, Aaron was named as one of the UK's Most Influential Disabled People, making the Shaw Trust Power List and attending a reception at the House of Lord's, he was also recently named "Most Inspirational Male Runner" at the Spirit of Running Awards.
When we started our running journey we tried a few different brands, but quickly moved to ASICS as our mileage increased. From then we have trusted ASICS footwear to take care of us over the years and it was therefore an easy decision to apply to join the Frontrunner family, although we weren't sure if it was even possible given that we are a team of three. However, we need not have been concerned as we received a warm reception from ASICS and were invited to apply alongside everyone else.
We really didn't think we stood much of a chance of being selected given the number of applicants that apply from across the world, but when the phone call came on that Tuesday morning informing us that we had made the team, we were all a little shell shocked and it took a few days to fully sink in.
The start to our Frontrunner career has been put on hold to a degree due to the COVID-19 pandemic which has affected us all, but we are immensely proud that we are the first assisted running family in the UK to be selected and that ASICS have fully embraced inclusion.
With Aaron being immunosuppressed we have been in isolation since March 9th and are likely to remain here for at least twelve more weeks, but even though we spent many years being isolated before we found running, this time we know it is only temporary and once we are back out on the road we are really looking forward to representing ASICS and continuing to spread our important message of inclusion.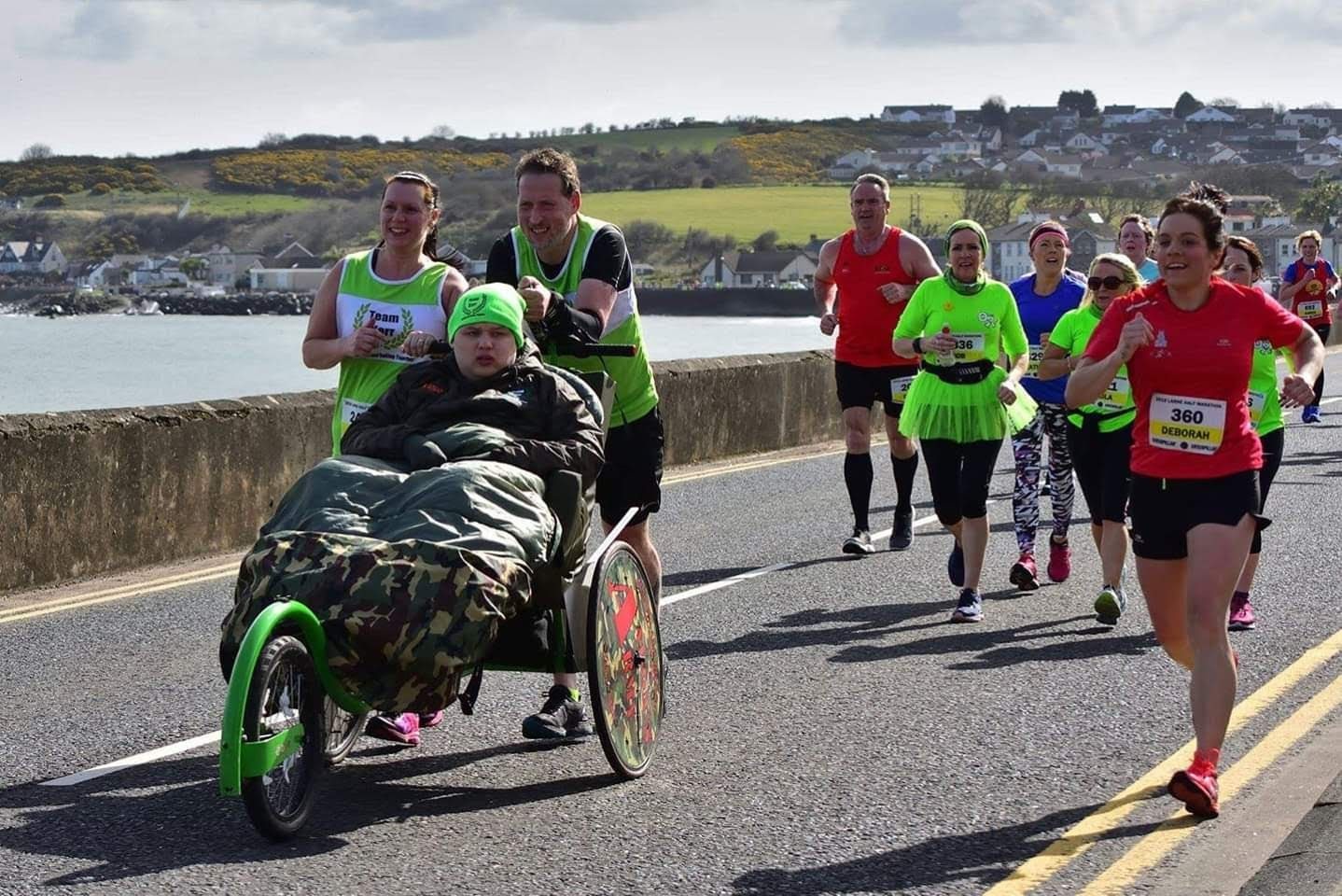 written by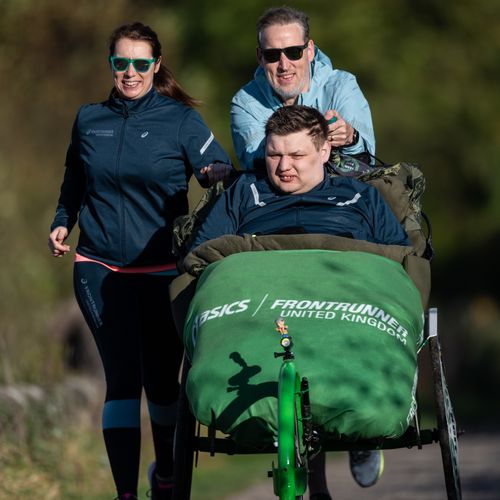 My Disciplines