We all lose our running mojo from time to time, but what do you do when it feels like it has been taken from you.
Our son Aaron is immunosuppressed after a kidney transplant which means he is in the vulnerable group and was advised to shield back in March. We made the choice as a family to shield together with Aaron as we were concerned about the risk of one of us bringing the virus back home.
For 114 days we stayed behind closed doors and still to this day have everything we need delivered to our home.
Little did we know that when we crossed the finish line on March 8th it would be our last 'run' for 4.5 months!! This was hard for us to digest as for almost 5.5 years we had hardly taken any time off. We have a small backyard and used it initially for a little jogging, but it quickly became clear that this was a short-term solution as we couldn't run at any pace, so we had to replace this with alternative exercises that would keep us fit, both mentally and physically.
Luckily we already had quite a bit of equipment, but didn't use all of it regularly as we were always out running, so it was brought out of the shed and dusted off!! To keep motivated we kept mixing up the exercises to prevent us from getting bored. The weather was kind and we were able to exercise outside most days, even our cross trainer and exercise bike were dragged out into the fresh air!!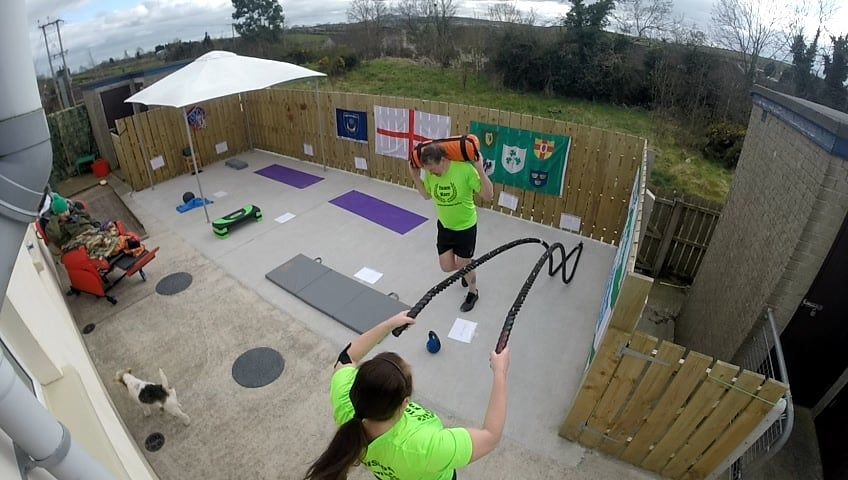 We enjoyed the exercise and it had such a positive influence on our mental health that we only had a few days off during this time, but now that some people appear to be getting back to their old routines and even some races going ahead, where does that leave people like us when it comes to running outdoors again? The virus is still out there and shielders are still extremely vulnerable.
The first thing we needed to do was to try and source a safe environment where we could run with Aaron knowing that we could relax, enjoy and get used to running again. We managed to secured a race car track about an hour from our home which we get to ourselves for two hours, once a week. It is a flat, one-and-a-half-mile loop, and we can do as much or as little as we want in that time.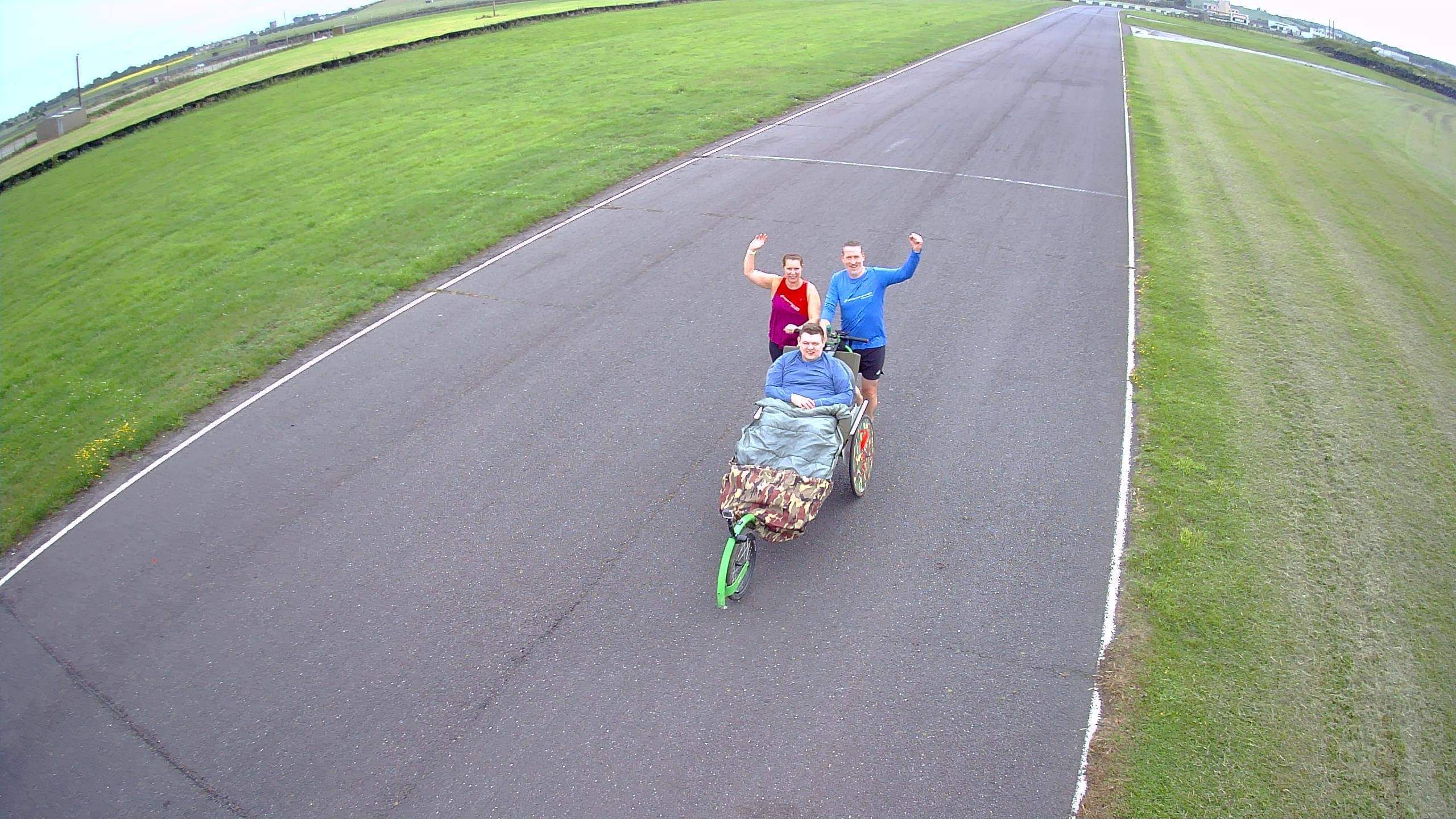 After a few weeks of this the advice for shielders changed again, encouraging us to go back out into public, but with caution. We were keen to do this, but very anxious at the same time as we didn't (and still don't) want to be around anyone! To achieve this, we had to plan our routes in advance, ensuring that if we do come across anyone, we can maintain a safe distance between us and them. This can be difficult as we need accessible routes and a lot of our old regular ones are not suitable anymore, as they make it impossible for us to socially distance. Initially, on a Sunday we got up early and started running around 5.30am, which meant the streets were mostly empty and we could get quite a few miles in before the city woke up, then as the weeks progressed, we managed to find a quiet, accessible country route where we could gradually increase our mileage.
We knew that we had to be realistic about our running level, knowing that it wouldn't be the same as it was before lockdown started, so we needed to set ourselves some achievable goals. We managed to get a treadmill during our time at home, but running on the treadmill and running on the road pushing our fully grown adult son is simply not comparable!!
We can't see our situation changing in the foreseeable future, and possibly not until a vaccine is found, so how do we stay motivated during these tough times?
Going to races will not be an option for us, so we have signed up for quite a few virtual runs.
Start collecting medals again as who doesn't love bling!!

Mixing up our running routes, whilst staying safe.
Build on our mileage, we have our first virtual marathon at the end of this month (Dublin).
Keep using our 2 hours at the racetrack, our safe place to run and relax.
Continue with our circuits, strength work and body exercises.
Use this period to experiment with fuelling.
Test out new shoes and clothing.
Enjoy the quality time together!!
Don't compare yourself to others during this period as we are all having our own experiences.
Do what is right for you, what works for you and most importantly what keeps you safe.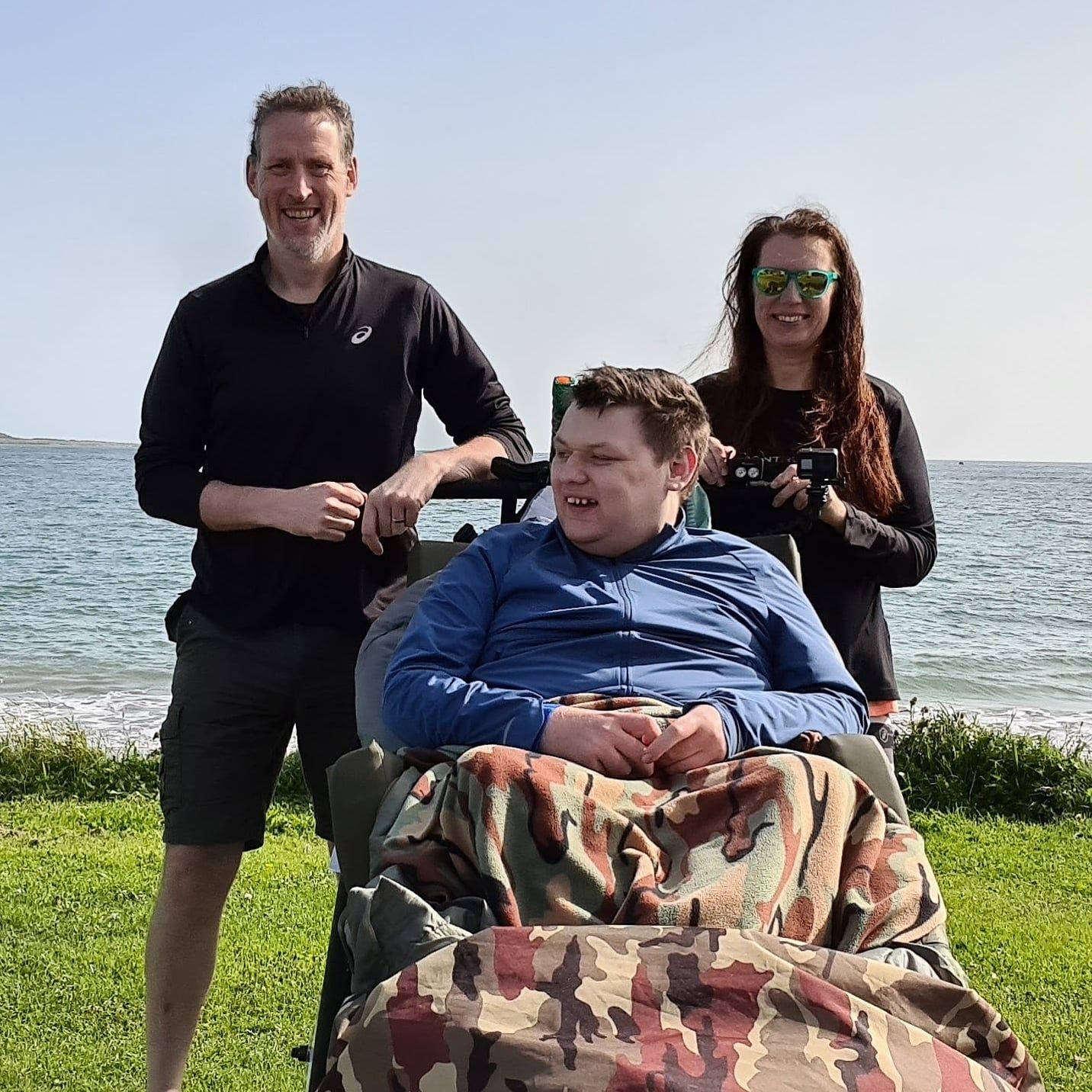 written by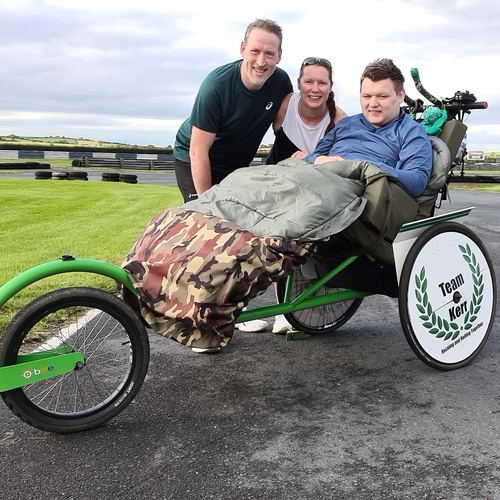 My Disciplines