I have a really hard time finding shoes that feel good. Ever since my LisFranc surgery and 4 bone fusion, I've just come to the conclusion that I will always be in a bit of pain while wearing shoes...that was until I discovered the ASICS Gel-Fit SANA 3.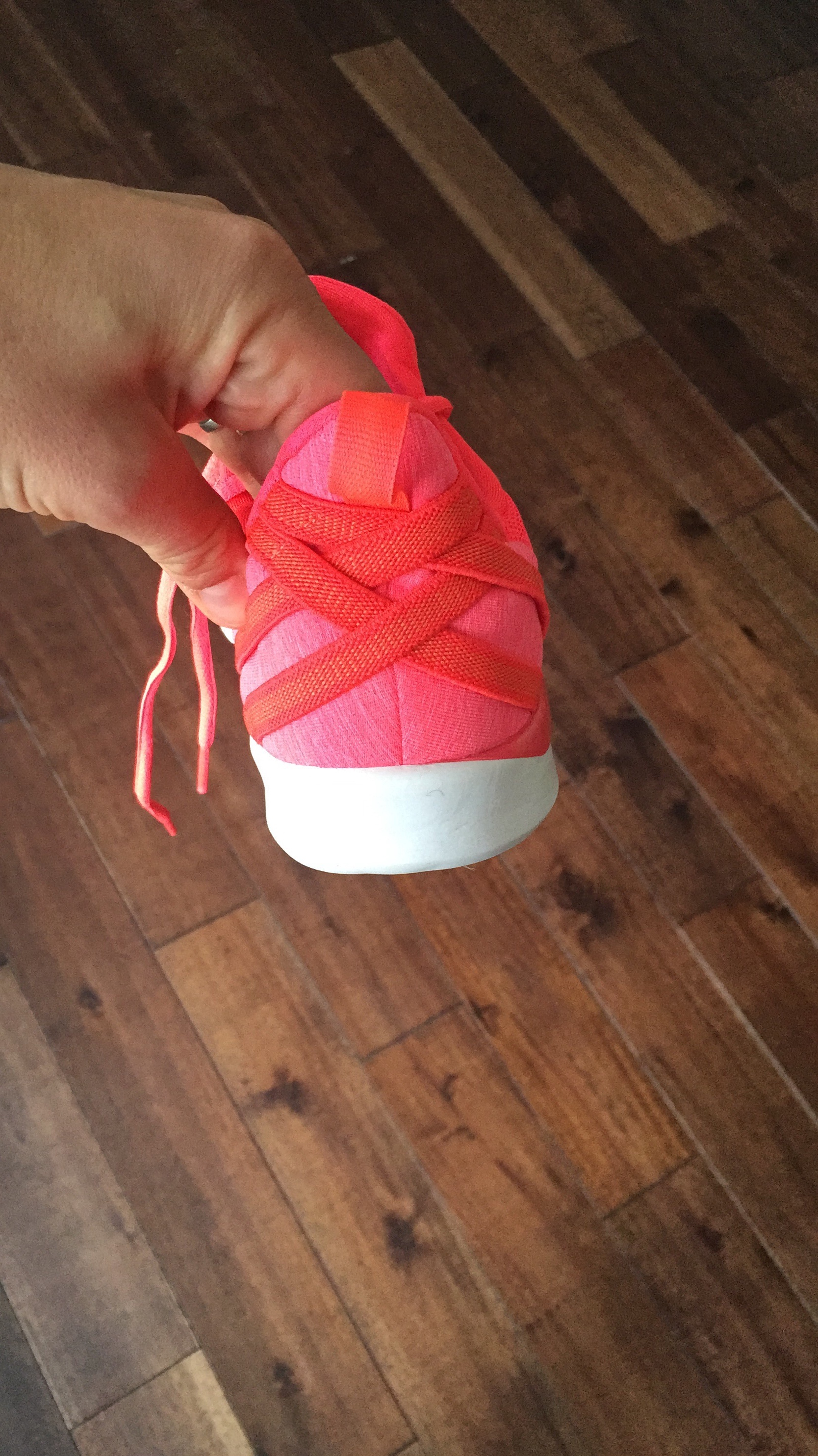 When I say these ASICS Gel-Fit SANA 3 shoes are comfortable, that is a serious understatement! 
My husband is currently wondering if I'm ever going to take them off.  
I will always encourage fit over fashion but when I got these trainers, the hot "Diva Pink" color definitely attracted me to them.  I was looking for a lightweight shoe for travel, the gym and easy low mileage treadmill runs.  But with my history and previous foot injuries, I also need support and comfort as well.  I knew they "looked" comfortable but I was floored when I wore them.  
I've never worn a sneaker that felt this much like my own foot.  One of the issues with most shoes for me is the tongue ( thats the area of my bad foot where all the metal is and it always is a place of irritation and pain).  This shoe's seamless one piece upper is soft, flexible and provides comfort and less chance of distractions caused by irritation and chafing.  The tongue of this shoe is sewn into the shoe, like a sock, so there is no need to move/adjust/deal with an uncomfortable shoe tongue! #problemsolved
The sole of the shoe is very flexible yet supportive.  I wouldn't take them on a path but the treadmill was excellent, logged several 7+mile runs in them and they felt amazing.  
I also love the easy slip on/slip off feature, making them perfect for vacation. 
Talk about lightweight as well, weighing in at only 170g the GEL-FIT SANA 3 feels like clouds on your feet.
They are available in black and I'm buying a pair PRONTO.  
*Dear ASICS, Please make this one piece upper feature an option in all shoes... #fingercrossed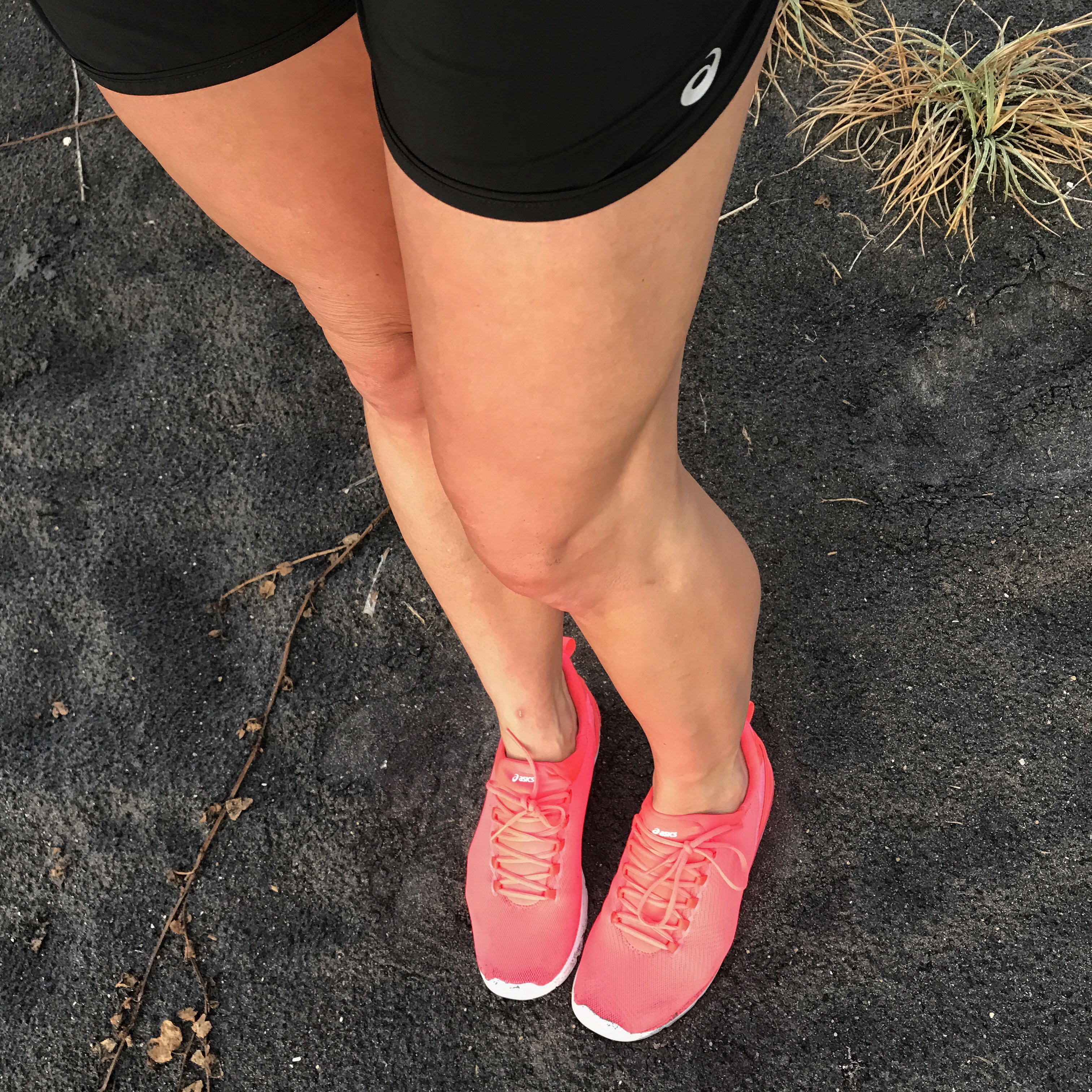 written by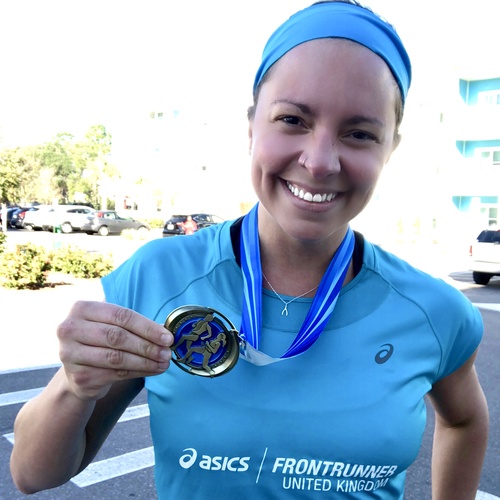 MY DISCIPLINES
MY DISCIPLINES
ASICS
FRONTRUNNER
On Instagram