If you are an overpronator and are looking for a light and fast shoe, this could be the one for you......
First Impression 
When I opened the box, my first impression was "wow...loving the colours". Im not usually a fan of the colour pink but the pink accents mixed in with the blue tones certainly make this a trainer that stands out, and actually I didn't mind the pink at all.

I was immediately impressed as to how light they felt. They looked like they meant business. 

These trainers are a part of the ASICS Run Faster range in particular for those who overpronate. They are recommended for short and fast distances. I haven't worn this range before so I was keen to try them out. I've worn the ASICS Metaracer before so I wanted to see how these compared. The Metaracer, I should add are for neutral runners, so you don't get the support you require as a pronator.

The 5K test 
I wore them on a 5K time trial. They felt light and fast. As the heel drop is low, I could certainly feel the ground but I also felt the shoe could benefit with more cushioning. How did they perform on a time trial? Well I got my second fastest 5K time so I definitely feel they did what they are made for.

Key Features:

190g (female shoe) and 8mm heel drop

Flytefoam midsole provides a soft and supportive feel

Gel Technology- provided cushioning and shock absorption

Propulsion Trusstic-provides stable movement for kick-off and jumping in speed running. It propels your stride

Internal Heel counter-helps keep the heel in perfect position and helps guide the foots movement from heel strike to to toe-off

Duo Max-helps reduce the foots inward roll and provides support


Conclusion
Will they be my go to shoe for fast running? It's certainly one I'd consider along with the Metaracer. I personally wouldn't wear them for anything more than a 10K as I feel they would become quite uncomfortable for longer distances where you might want a lot more cushioning than these provide.

Price £120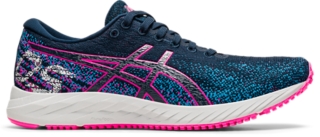 GEL-DS TRAINER 26
The GEL-DS TRAINER™ 26 running shoe is the recommended choice for runners covering shorter distances who want to go fast. The shoe helps you achieve those running goals with an improved upper fit that moves seamlessly with the runner's natural m...
SHOP NOW
written by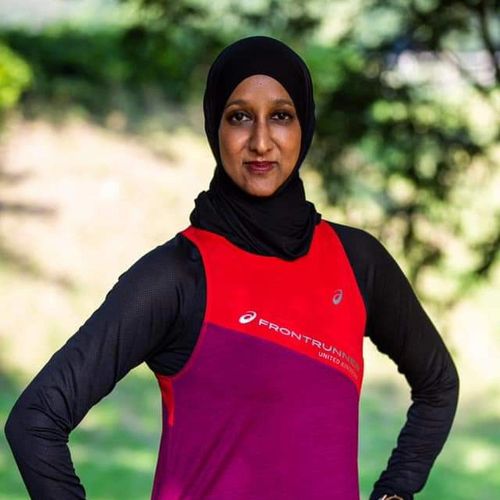 Tazneem Anwar
Medical Advisor from Buckinghamshire


Club: Handy Cross Runners
Coach: Natalie White https://natsmountain.weebly.com/
MY DISCIPLINES