When a new shoe feels like an old friend.
I consider myself very lucky to have found the Gel Nimbus not long after I started running. I would love to be able to say it was all the hi tech features that won me over, however in reality the truth is that I wasn't very knowledgeable about all that stuff back then, but I do love a green shoe and that year the Nimbus 17 was available in a particularly lovely shade of green.
Since then I have had every version and it has simply never let me down. I am not a fast runner and time has never really bothered me, but I do know how important it is to put the best protection between my foot and the road and in my experience the Gel Nimbus does exactly that. I have never lost a toenail, never had a blister and after nearly 200 events, including 42 marathons in all types of weather surely that can't just be a coincidence. The feeling of support when putting this shoe on gives you the confidence to go out and tackle those high mileage runs.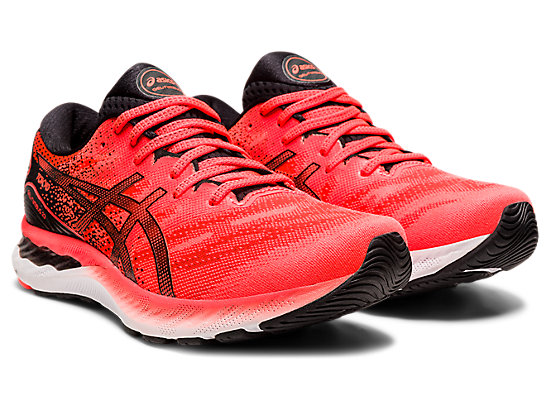 Part of the Run Further family of ASICS shoes the Gel Nimbus is packed full of the latest technology including:
MIDFOOT SUPPORT PANELS - More Hold
MONOFILAMENT JACQUARD MESH - Comfort, Support and Breathability
REINFORCED TONGUE - More Comfort
FLYTEFOAM - Lightweight and Cushioned
FLYTEFOAM PROPEL - Cushioned and Responsive
REAR GEL CAPSULE (VISIBLE) - Shock Absorption
FRONT GEL CAPSULE - Shock Absorption
FULL CONTACT LATERAL - More Flexibility
GUIDANCE TRUSSTIC - Midfoot Stability
INTERNAL HEEL COUNTER - Ankle Support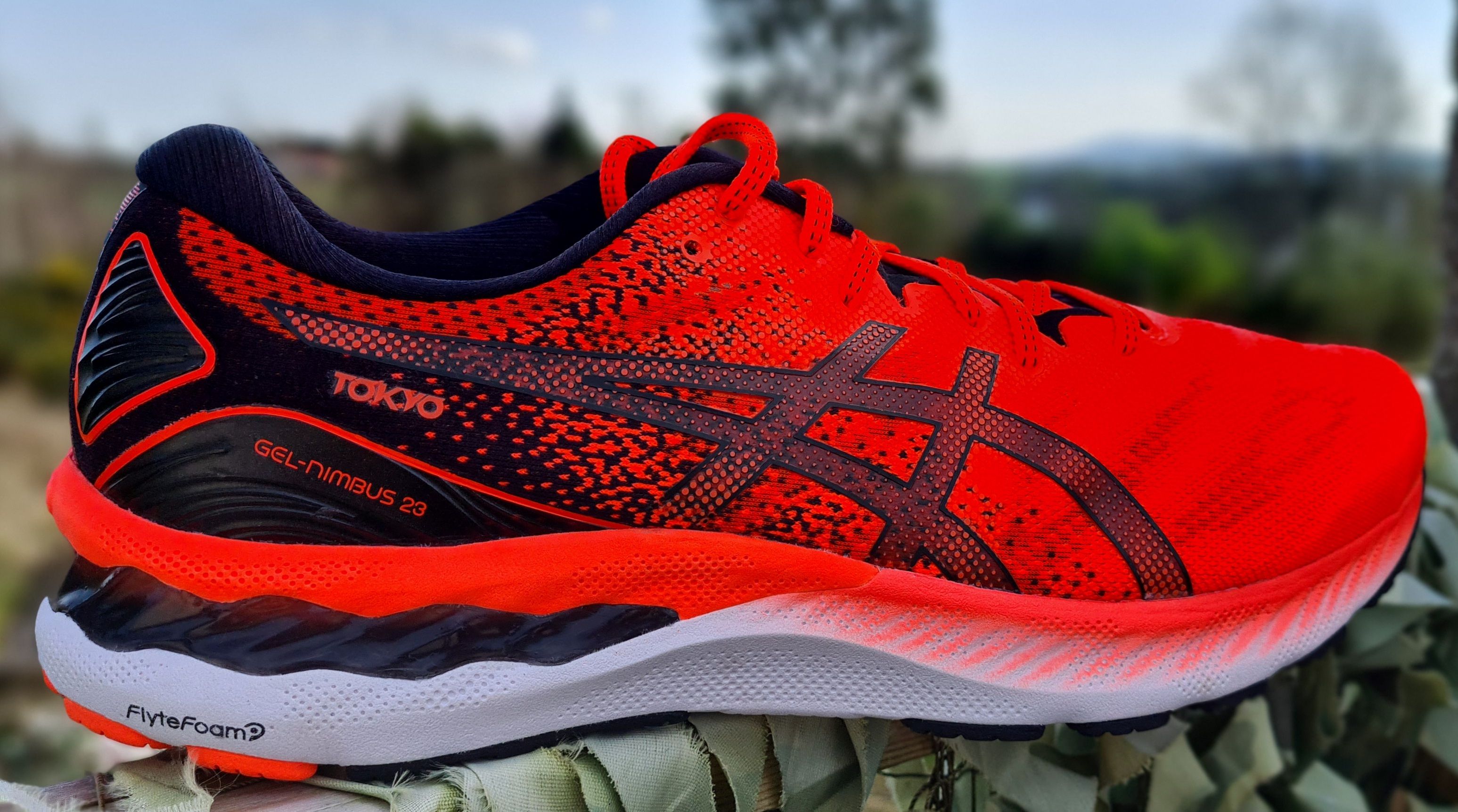 The latest to join the Nimbus family is the Tokyo Sunrise edition and whilst it may not be my favourite green it really is a gorgeous shoe and even has the ability to make this almost 50 year old feel slightly younger when I hit the roads with it.

Like most things these days, the choice of running shoes and brands is plentiful, but if you are looking for a top of the range road shoe packed full of the latest tech that will never let you down, then you won't go far wrong with the ASICS Gel Nimbus 23.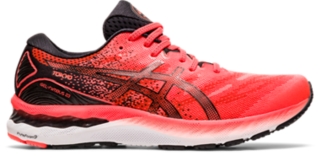 GEL-NIMBUS 23 TOKYO
The GEL-NIMBUS™ 23 TOKYO running shoe continues to offer excellent comfort and long-run impact absorption. Its improved stability provides a more balanced stride that's followed by smoother transitions. This iteration features our Sunrise Red co...
SHOP NOW
written by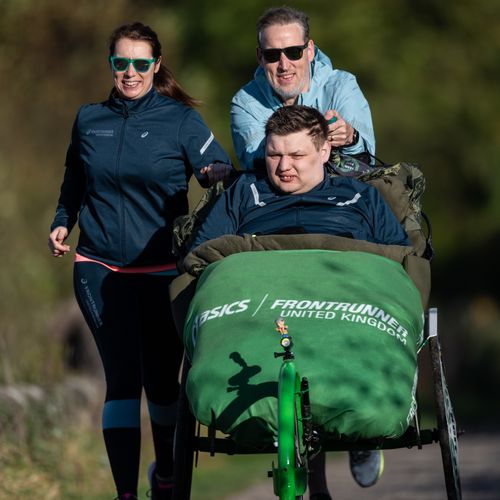 My Disciplines