I'm an outdoorsy kinda girl, I grew up in a small village a few miles from Preston in Lancashire and I love nothing more than being outside and enjoying some fresh air and green spaces. However in 2017 I moved to London and fell in love with the city. My quiet, peaceful country lanes were replaced with busy, tourist packed areas, loads of traffic lights and buses galore.
Running in London is often the fartlek session you never asked for, but others it feels like a real treat running past some of the famous sights, plus there is always somewhere new to explore. Here are some of my tips for running in a busy city like London:

Adapt your session and expectations to the area you want to run in and the time of day you want to run at is probably my most crucial message. If you're wanting to enjoy more of a sightseeing run the chances are loads of other people want to soak up those sights too and you're likely to be battling your way through the crowds. Not ideal if you want to do a speedier session! I tend to focus on long, slower runs for busier areas - this was especially true during marathon training where running around the sights of London helped keep my brain busy and distracted whilst my legs racked the miles up. Don't be the idiot trying to do a speed session in a super busy space, you're sharing the pavements and it isn't fair to be charging at people. For faster/ more focussed sessions I try to find loops where I know the pavements are quieter and run these on repeat whilst still being mindful to others around me. You can also look for running tracks which are often free to use across the City. All else fails, prepare yourself for a fartlek - pushing on the emptier straights and using the traffic light stops and people dodging as the recovery sections. Running in a city certainly does keep you on your toes!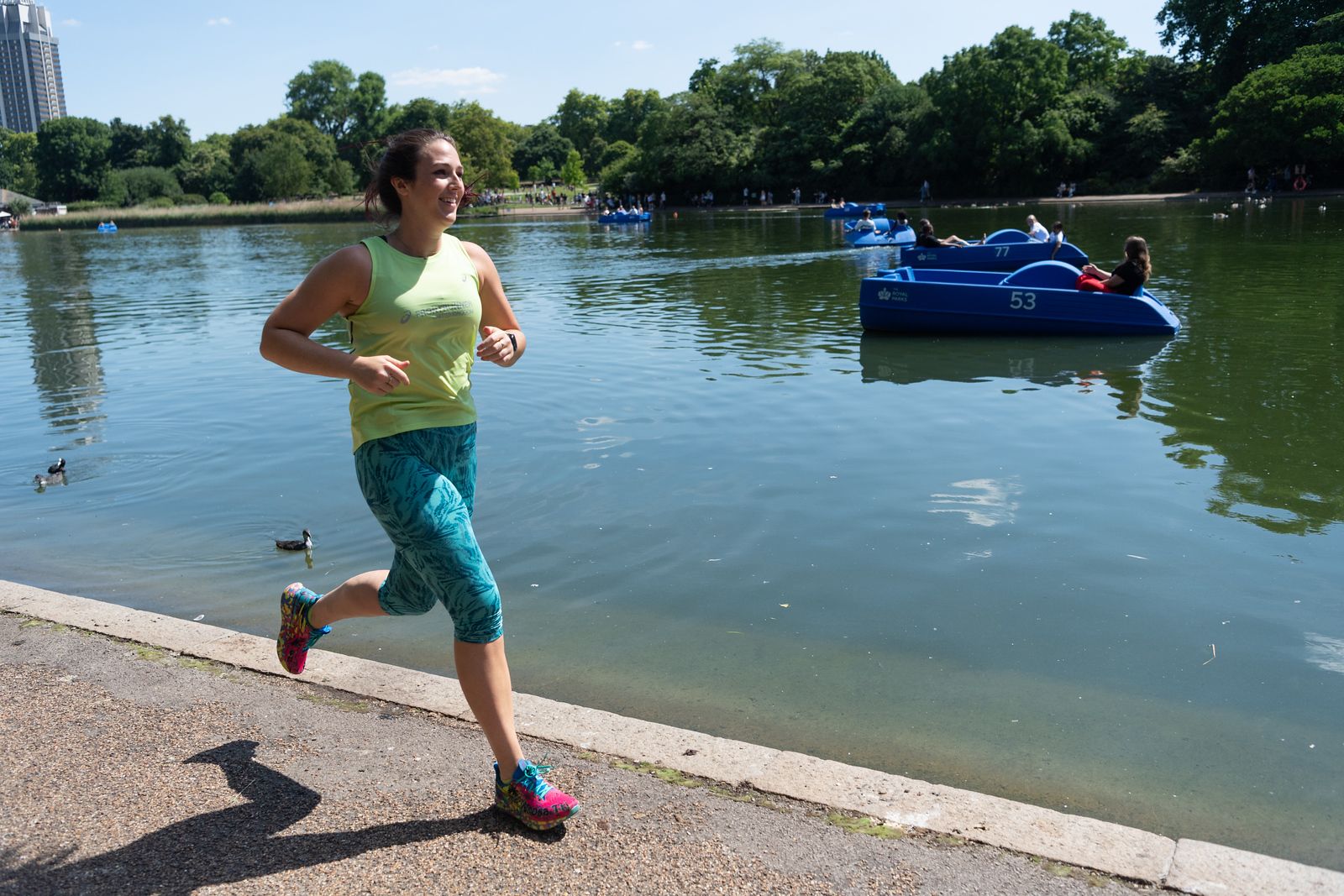 Heading out early can sometimes help avoid the crowds, especially in tourist hotspots, but I'm also mindful to avoid busy tube/train station exits during rush hour. Sunday mornings before 11am seem to be very quiet in London. If you want to run Regent Street or Oxford Street without the crowds pre 11am on a Sunday is a must as the shops aren't open! I also found Paris to be exceptionally quiet early on a Sunday too - I guess everyone else is sleeping! The Mall in London is often closed to vehicles on Sundays too (and is pretty empty early on) meaning you can run up the main stretch of road, as well as enjoy wide pavements adjacent to St James park. Just keep an eye out for cyclists who also share this space.
Focus on the bigger parks - Hyde park is great for running and the reason we do most of our ASICS run club group runs here. There is a great 5km loop around the outside of the park, as well as wide paths along the Serpentine (these can get busy, but still runnable during weekend days). Similarly Regents park is great for running loops, it can be a little busy around the zoo, but it's a great ~5km loop with minimal road crossings. For the trail runners - Hampstead Heath, Richmond Park and Parliament Hill are great open spaces. I personally avoid St James' park as it is exceptionally small and Greenwich park after 11am on weekend days in Summer as it gets very busy. Prioritising parks and open spaces in London also helps avoid some of the pollution.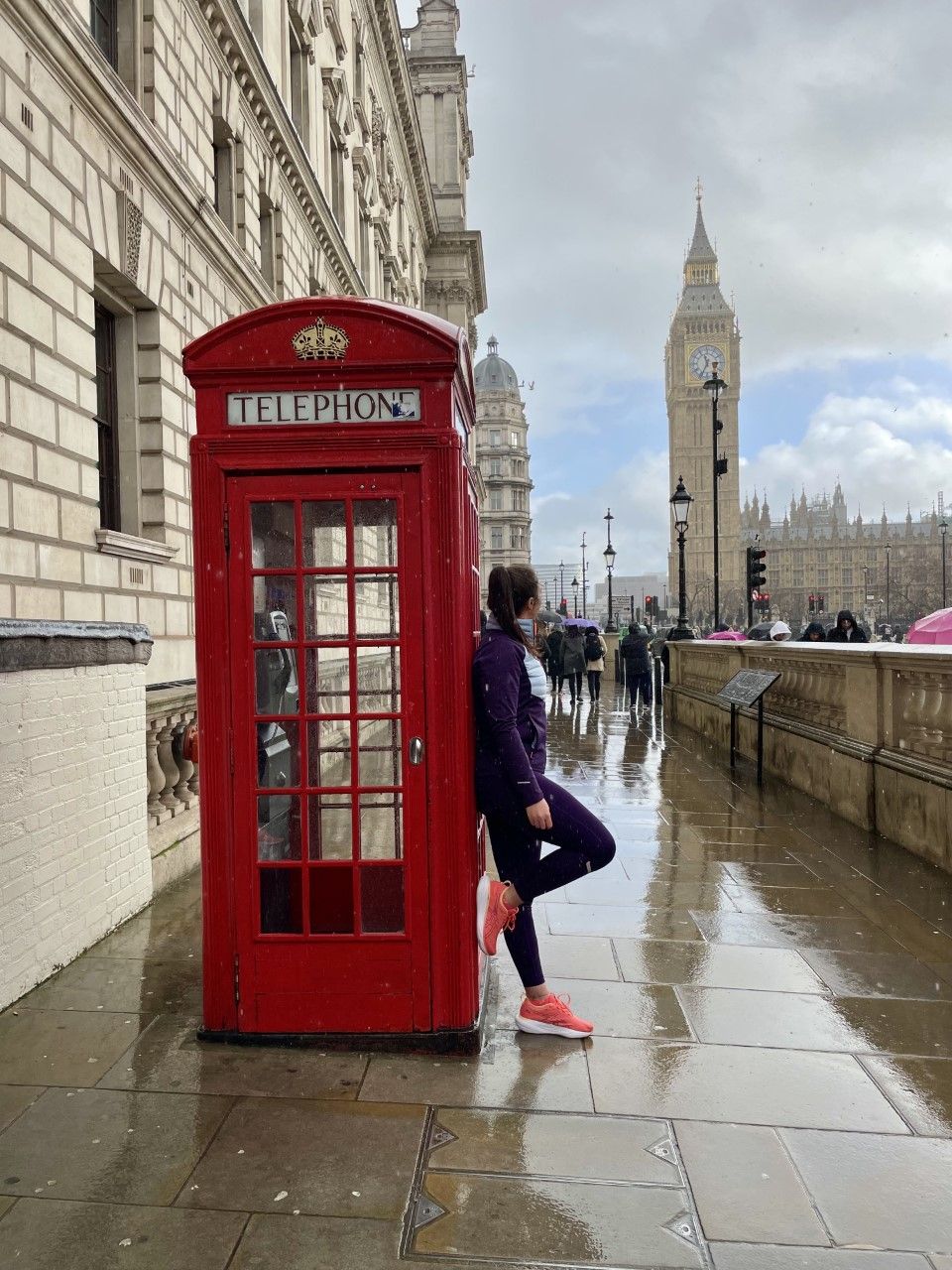 River Paths - whilst the South side of the River Thames through central London can become quite busy and is narrow at points, I find the north side from Westminster to Tower Bridge to be quieter with wider footpaths. This is also a great way to get a run in without needing to cross too many roads.
Point to point runs are a great way to add variety to your running schedule and cram in as many sights/ areas as possible. You can connect stops on a tube line and trace it above ground, that way if you become tired, the weather changes or you fancy heading to a different area to run you can hop onto a tube and mix things up.
Look for quieter roads that are adjacent to busy areas, running down Oxford Street in the middle of the afternoon on a Saturday is impractical as it is PACKED! Instead opt for Goodge Street/ Mortimer Street which runs parallel. There are lots of opportunities to find these quieter parallel roads all over the city, not only do they help you avoid people, but you can also avoid more polluted thoroughfares.
Try a running event - this is a great way to focus on running without having to navigate road crossings, experience other areas of London and it is a great way to meet other runners. Companies like RunThrough UK operate loads of races all across London from running the cycling track at the Olmypic Park to taking in the iconic Hampton Court. Similarly there are plenty of parkruns - some of which aren't even in parks - living in London has definitely allowed me to experience some quirky parkruns and helped me settle in and meet likeminded people.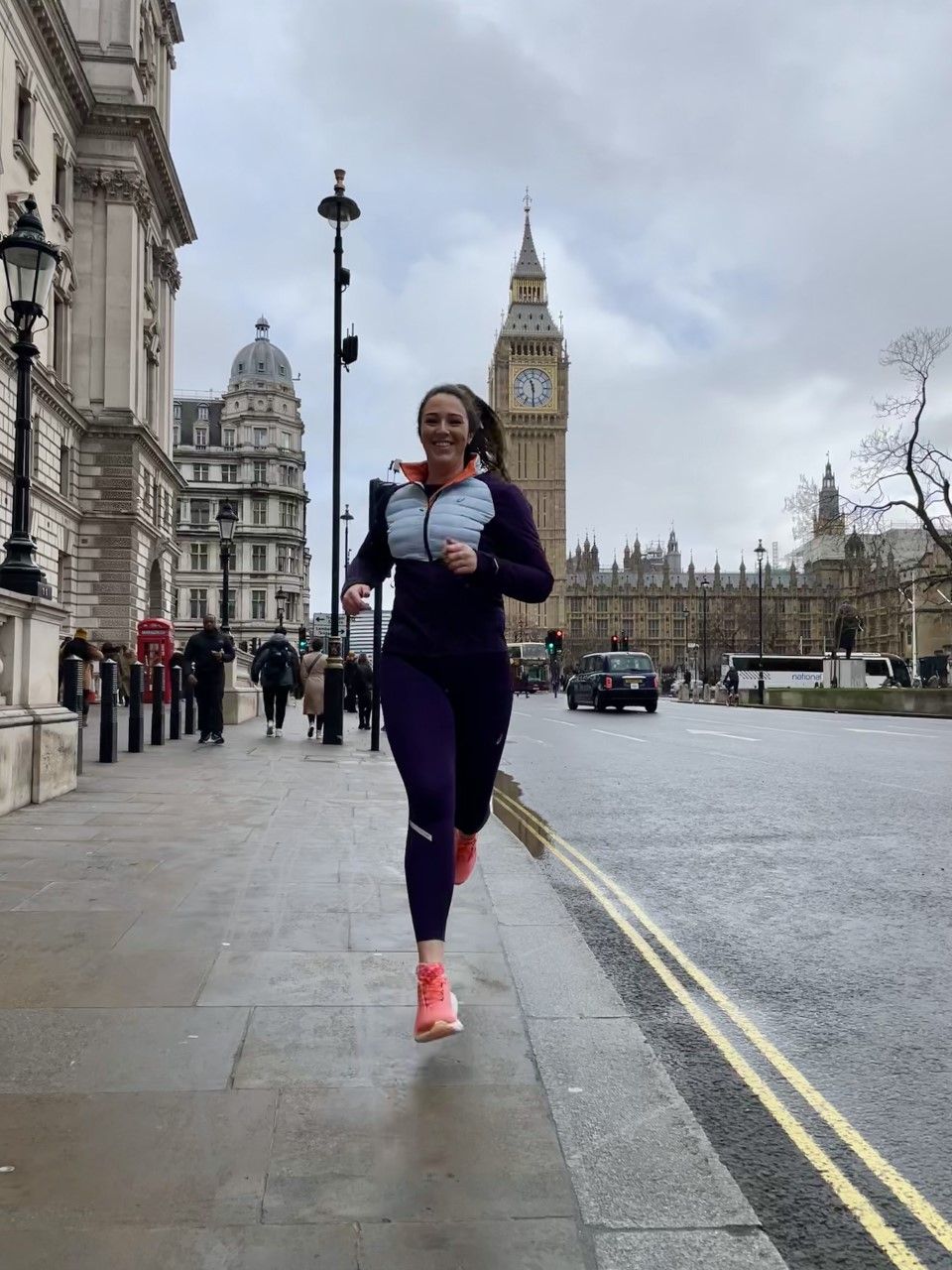 Don't forget there is more to London than Zone 1! whilst running around Buckingham Palace, Hyde Park or Regents Park sounds dreamy, there are some amazing running spots outside zone 1, which also tend to be quieter. Hop on the Central, Jubilee or Elizabeth Lines and head to the Olympic Park in Stratford to experience one of London's most biodiverse areas without even having to put on your trail shoes and soak up the history of the 2012 Olympic Games. Head towards the O2 and run some of the Greenway. Go test your GPS around Canary Wharf and pick up some of the iconic London Marathon Route. Head west to Bushy park and explore the home of parkun. Head East and try some hill reps in Greenwich Park/ Coombs Hill/ Maze Hill - you can also explore the Cutty Sark and catch the amazing view from the Observatory.
And finally stay safe - Please stay out the bike lanes. As a runner and a cyclist this is my pet hate, cycling in London is often dangerous enough without adding runners into the cycle lanes. Similarly ALWAYS look and look again before crossing, the roads here can get so busy and often cyclists jump the lights!
written by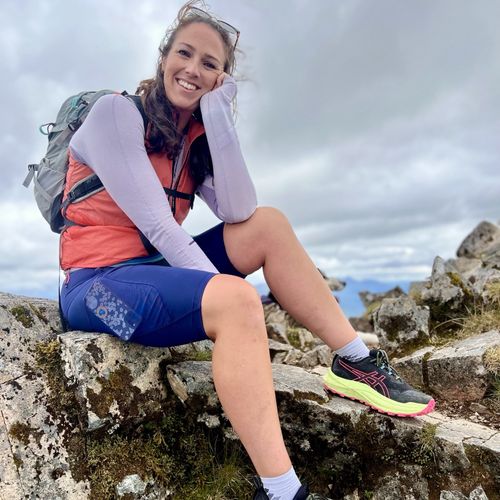 Becca B
Envrionmental Research from London/Southport

Age group: 30 - 35
Club: Greenwich Tritons, Southport Strollers

MY DISCIPLINES