There is a multitude of information out there for anyone considering taking up running and it can be easy to become overwhelmed and be put off from starting. I know this from personal experience as this is exactly what happened to me.
I remember going out for my very first run 10 years ago. It was a short loop around the area I lived and I waited until it was dark so no one could see me!! I really wanted to start attending my local parkrun, but just didn't have the confidence as well as not considering myself a good enough runner. Eventually I found the courage to go along to parkrun by myself and it was the start of my running journey. It wasn't long before I then started to enter a few local races and wanting to increase my mileage. I had built myself up to half marathon distance and had completed one before myself, David and Aaron started running together as Team Kerr.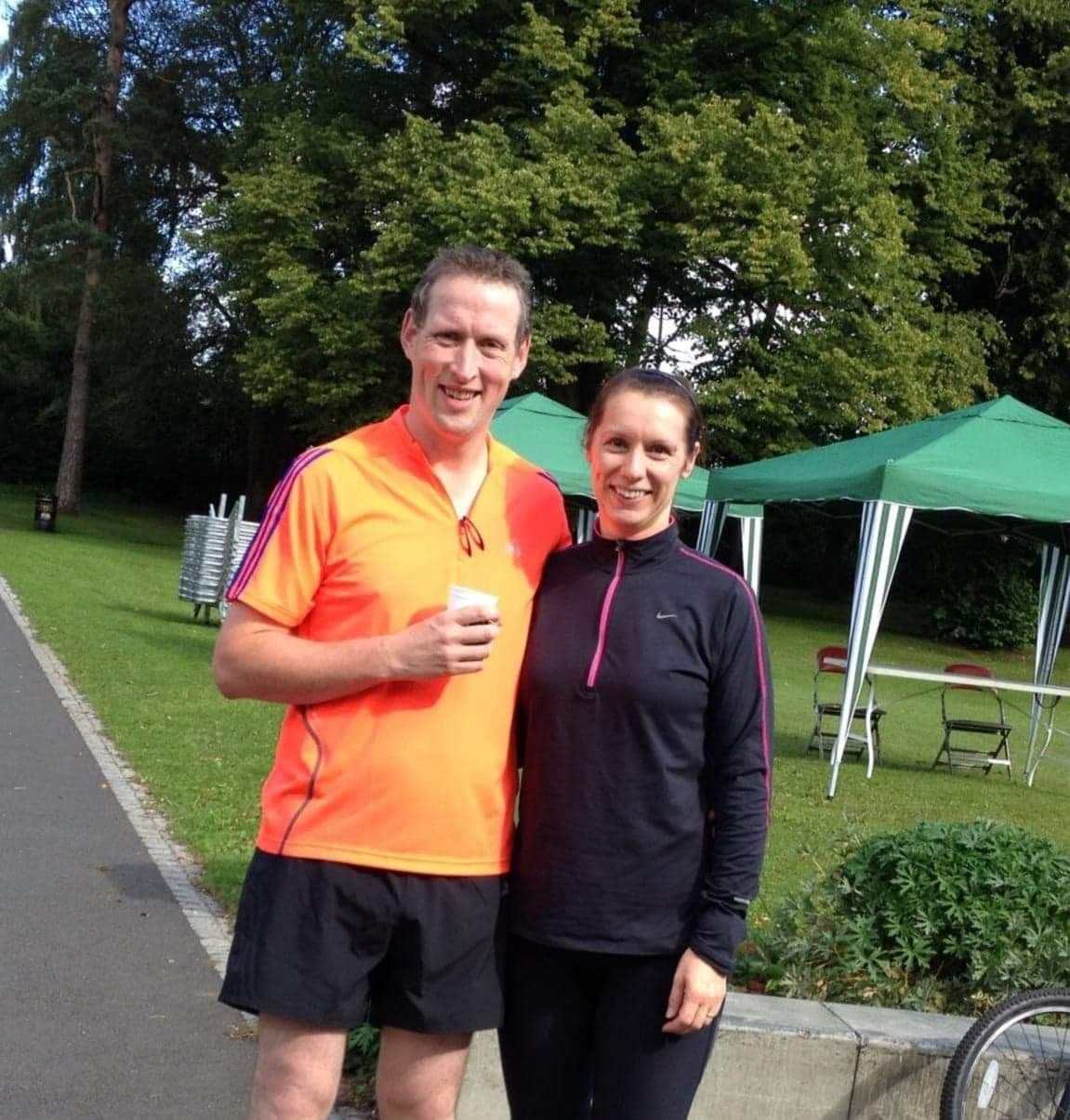 Since then we have gone on to run over 200 events, from 5k to marathon distance. In that time I have learnt a lot and these are my tips from personal experience that I hope you will find helpful if you are considering taking up running. 
Join a couch to 5k – I didn't, but wish I had. You will be starting alongside other beginners who share your worries. Often, the C25K groups are attached to a running club, so it is a natural progression should you wish to take it further. If your not confident, maybe ask a friend to go with you.
Go along to a parkrun – When I went along to my first local parkrun I wasn't sure what to expect, but everyone was so friendly and welcoming. parkruns are inclusive of everyone as well as all abilities. Also a lot of the people at my parkrun belonged to my local running club, so that's why I joined. I am no longer a member of the club but some of the original members are still in, are very supportive and we see each other regularly at events.

Get a gait analysis so you can start off in your correct shoe type – there are so many different types of running shoes out there. I went to a local sports shop for my analysis and you can also use the ASICS shoe finder for more advice ASICS Shoe Finder

Get yourself a good sports bra! – You don't have to spend a lot of money on one, but make sure you get your correct size and one that works for you. I got myself professionally measured for free in Marks & Spencer's, which was a huge help.

Wear what is comfortable for you – Us women come in all shapes and size's and what work's for your friend, might not work for you. Those lovely short's might look great on the shop hanger and in the mirror, but if they aren't practical or comfortable they will more than likely ruin your run/race.

Keep yourself safe – Never assume that you are always safe when out running, even if you are familiar with the area. Take practicable steps, such as….

Let someone know what route you will be running and how long you plan to be.
Carry some identification with you. I have asthma so I wear a sports wristband when on my own and it includes my next of kin details as well. You can also get sports wristbands with just your ID printed on it. You never expect to have an accident when out running, but it can and does happen.

At night time run on well lit roads.

Make sure that you are visible, it still amazes me when I see someone in dark running gear at night. Be safe, be seen!


Run with a friend or in a group when possible.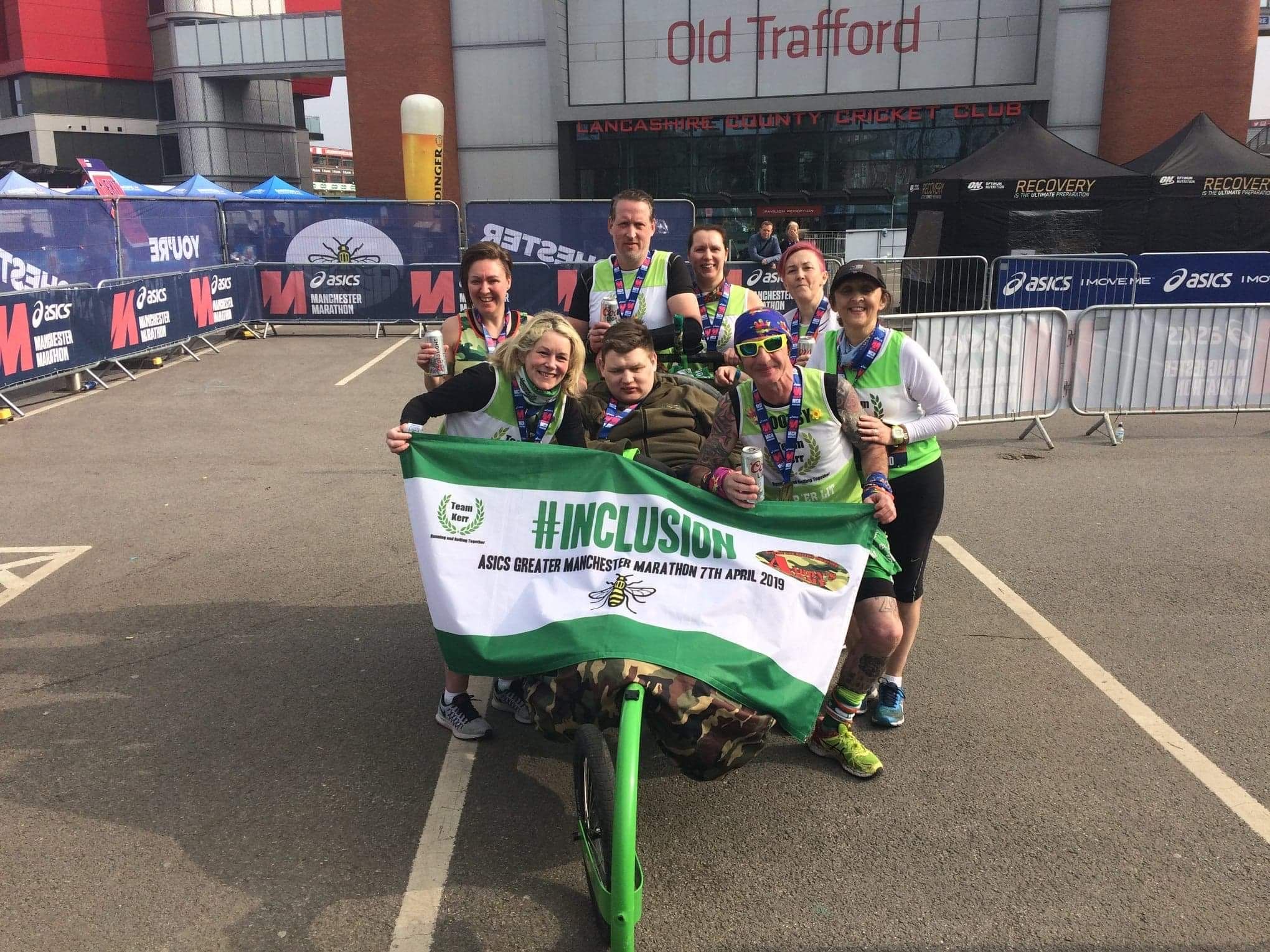 THE IMPACT RUNNING WILL HAVE ON YOUR BODY
As I mentioned previously, us women come in all shapes and sizes. We don't all look the same and we shouldn't compare ourselves to others. There will always be someone slimmer and faster than you, just be happy with yourself and your own achievements.
The reason and motivation for a lot of women to take up running is for weight loss, which is good if you have a few pounds to loose!, but it shouldn't be the sole reason. Building a strong body and a strong mind through running is just as important a motivation.
Not every runner runs for times, myself included. If I run well, I am pleased, but if I am a little slower than my last run then I don't beat myself up about it. I have built a strong body for strength and endurance which enables me to push Aaron in events and a strong mind which helps me during the tough moments and gets me to the finish line.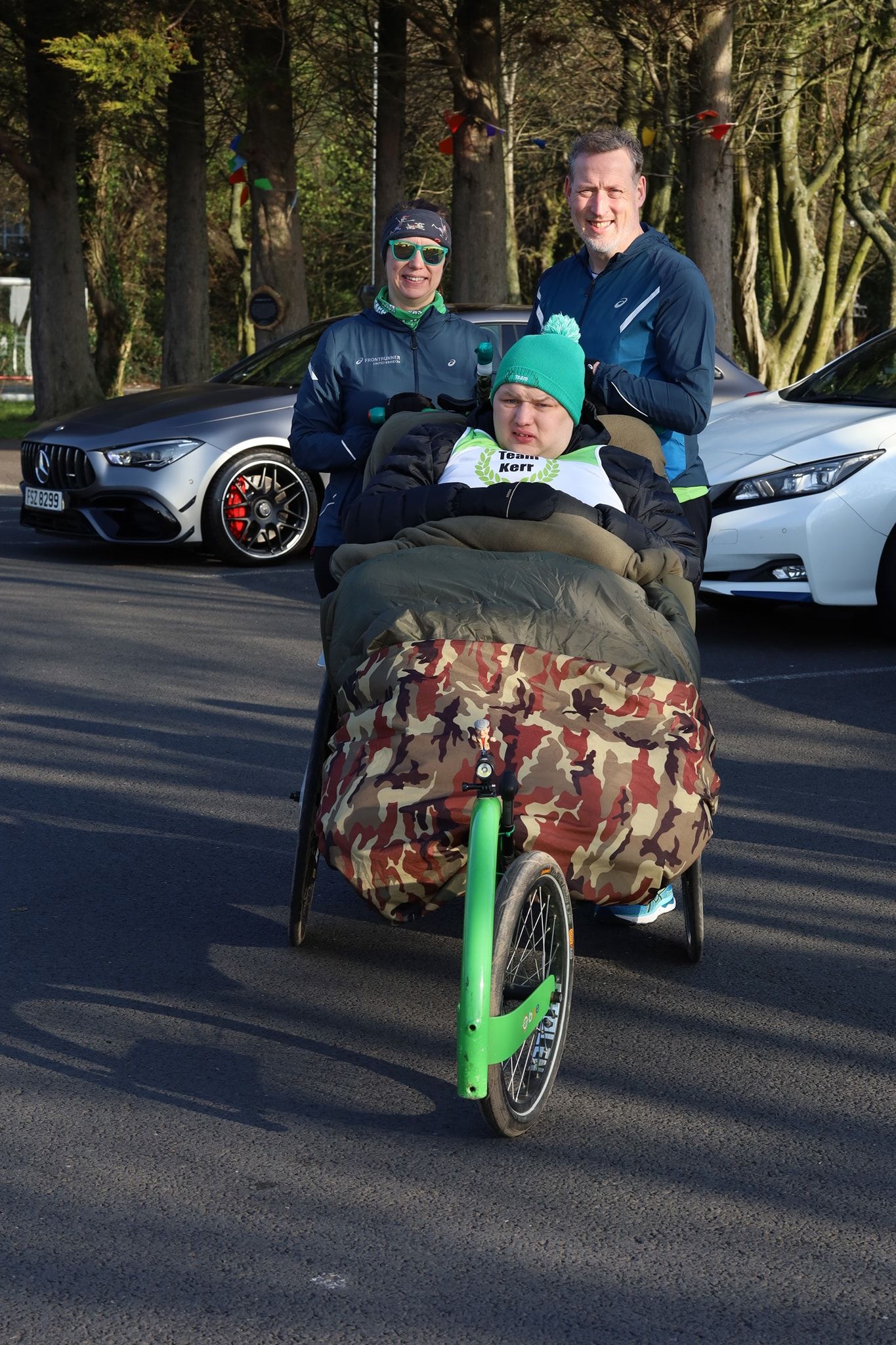 Running in the fresh air is great for your immune system and you will also be getting plenty of vitamin D. As long as you have the right kit you can run all year round and in all types of weather.  Click here for the latest ASICS women's collection
Running is also a real mood lifter for me and it is the main reason that I started running. When I am out for a run I can forget about my problems and everyday stresses for a while. My mind is distracted as I take in my surroundings and appreciate what I have. I have never come back from a run and said that I wish I hadn't gone out, even if it was a bad run!
Like most things in life, the more you do something, the more confident you will become. I have come a long way in my running journey, from only wanting to run in the dark where no-one can see me, to lining up at the start of a mass participation marathon and going off just before the first wave with thousand's of runners behind me.
Running has helped me to manage some of the most traumatic times in my life and now as I go through another difficult stage with the menopause whilst also being a carer, it continues to be my coping mechanism. With lots of changes going on, the one thing that hasn't changed is my love of running.
#ThisIsForMe
#LiveUplifted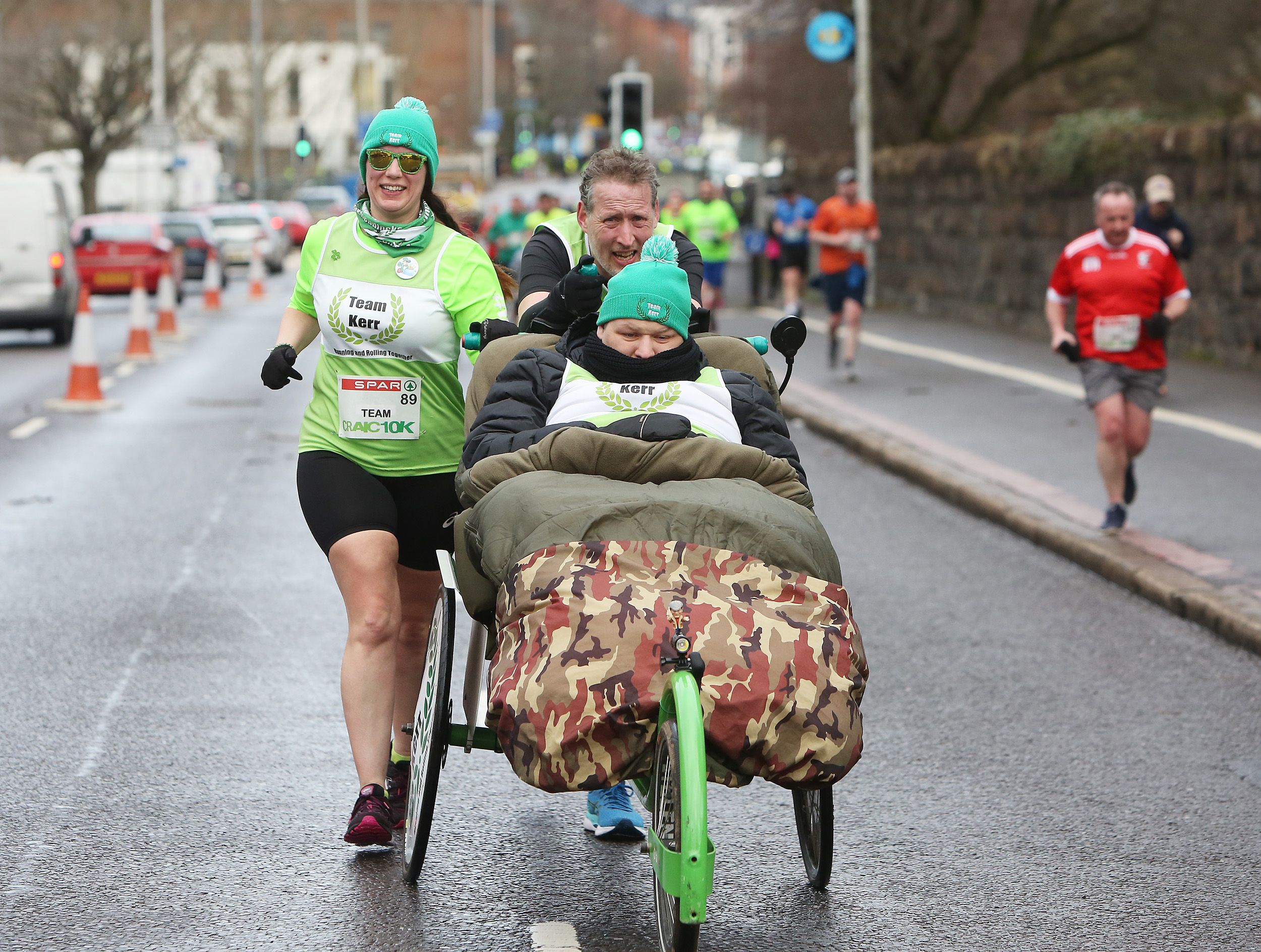 written by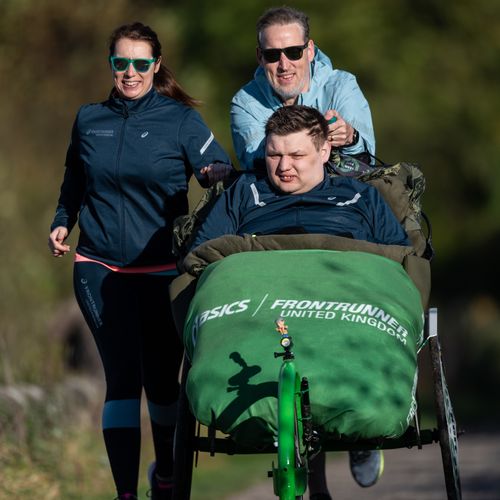 My Disciplines