January is the month when we can lay a solid foundation for the year ahead and embed some good habits. Here are some points to help you reach your 2020 goals.
Identify Your Goal

Choose a goal or target that you can aim for and remain focused on. Write it down and add notes as to why you want it and ideas of how you are going to achieve it. Make your goal SMART, specific, achievable, realistic and timed (a date you will achieve it by). Writing it down makes it real. Vision boards feature images and text that can help to inspire and keep you motivated. You can create your own vision board based on images relating to your goal and the key text relating to it. Place the vision board somewhere where you must look at more than once a day! Perhaps you could put it as a screen saver. This will act as a reminder and is one of your tools to help keep you motivated.
Start Focused
The first two to three weeks of a training or marathon program are generally the hardest for many reasons. Initially you will be tired due to the increase in your activity levels. You may find it difficult to establish a regular training routine. Colleagues, friends and family may not understand or discourage your new lifestyle. This is when you need to know why you are doing what you are doing because temptation and self doubt creep in and are factors that cause people to abandon their goals. To see weight loss, muscle gains, increased fitness, faster runs takes time. Stick with it and don't expect results over night or in a week. There are good clean and natural protein, nutritional supplements and gels on the market but they are not magic bullets. You will still need to put in work, a lot of work to enable you to see results.
Remain Committed
There are so many barriers that prevent us from embedding fitness and healthy eating into our daily routines. These barriers include working long hours, family commitments, social engagements and other things. Choose methods that you can build into your days without inconveniencing your or taking you out of your way. These methods include working out at home, attending a gym, using a fitness tracker, attending classes, participating in sport, joining a club, having a fitness buddy and getting a personal trainer. You may even choose to include a number of these into your routine to keep it interesting. Remember that you goal is your responsibility and you will have to put in the work and there will be days that your training partner or run buddy doesn't turn up or turns up and isn't focused. Keep your head in it, stay with it and own every workout. Remember that 15 minutes training is better than no training at all.
Finish Strong
The journey may have felt like a marathon but you should try to finish strong and sprint if you can. You shouldn't just want to achieve your goal but you should want to smash it. The energy and passion that takes you over the line will help you keep the momentum going so you can maintain or strive to achieve your next goal.
written by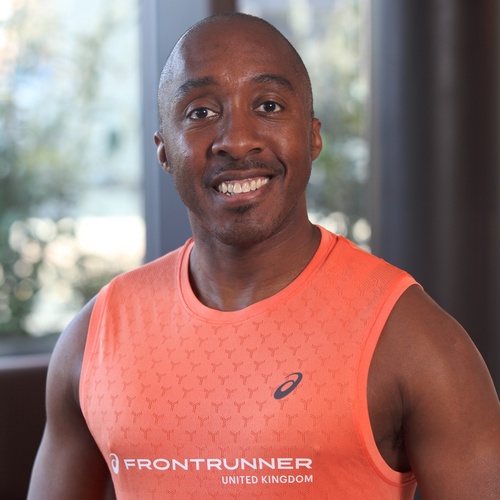 MY DISCIPLINES