Top 10 tips for preparing to run abroad.
It is that time of the year when many of us start planning or running calendar and look for runs to do. Whether you are planning to do a world major or run a race abroad then I have compiled my top 10 tips.

Through my 2018 and 2019 RunFit Tours I have done 41 races in 8 countries. I have travelled almost 50,000 miles visiting destinations including Barbados, France, Germany, Greece, Malta, Spain Sweden

Given the volume of international races I do I use a spreadsheet to help me organise my races and to ensure that I have booked everything. I have arrived at Montpellier Marathon expo to discover that I hadn't registered and luckily I was able to register. I have also arrived at Millau only to realise that my hotel was 5 miles away and there were no transportation options. Fortunately I was able to book a hotel room but at a premium.
So without further delay here are my top 10 tips in no particular order.
1. Choose your accommodation wisely. The cheapest deal isn't always the best. Check to see if it is on a main road or whether there are any clubs nearby. Being kept awake by cars playing loud music the night before a big run doesn't set you up for a good race. I would recommend taking some time to research location and guest reviews.

2. Book your accommodation close to the start. Accommodation closest to the start are likely to charge a premium but you may find deals within 0.5 km to 1 km. In cities with a metro I generally choose to stay in accommodation up to 20 minutes travel time. Check race day transportation to ensure that there are no diversions or late start times. Event websites generally contain this detail.

3. Book your transportation early as early as possible. Plane and Eurostar tickets generally rise the closer you get to an event. When booking transport make sure that you arrive early enough to make the expo and that you depart is at a realistic time so that you don't have to rush your race and rush to the airport so that you don't miss your flight.  

4. Register for the race early as fees tend to rise over time or by the number of bibs that have been sold. Some event websites allow you do submit your email so that you can be sent a reminder when registration opens. I generally set a reminder on my phone in case I forget. Some races are so popular that they sell out within hours.

5. Plan your route from the airport to your hotel or race expo. Research the quickest or best route. You can use Google Maps and the race pack and event website should contain transportation tips.

6. Make a list for your race day kit, toiletries, gels and recovery that you want to take. There is nothing more frustrating than opening your bag and realising that you have forgotten something. Depending on how early you arrive before the race you may have the opportunity to purchase items.
Remember that gels count as liquids so ensure that they can fit into a clear bag of the correct size.

7. Start packing your kit early and tick off items as you put them in your bag. Remember to leave some space in your bag for event stuff like t shirt, bag and water bottle.

8. Carry local currency because in some places coins are used for transport. Cash is useful to have as places do not accept cards or there is a minimum spend. Remember that it is much easier to negotiate with cash than with a card.
9. Some races only allow a specific bag to be placed in bag drop. If your bag is too big then you may not be able to leave it. Make sure the day you race so that you can possibly arrange to leave your luggage with the hotel.

10. Request a late checkout so you can have a shower and change after the race. Some hotels will allow you access to a shower after you have checked out. This is at their discretion and there may be a charge.

I hope that you find these tips useful. 
written by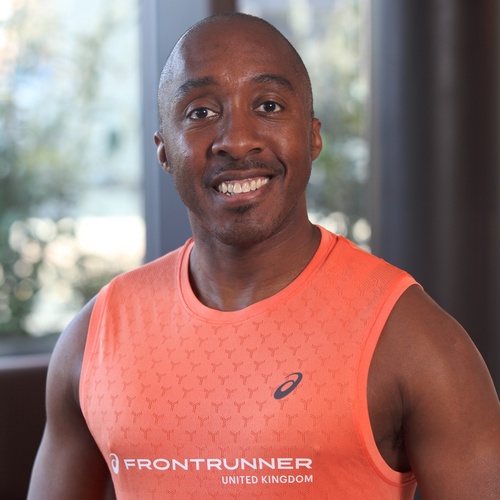 MY DISCIPLINES