This season has gone so well and but where has all the time gone? It seems to have flown by. It's been a great season for me no matter what happens in the remaining races I have left I have had a great one.
This season has gone so well but where has all the time gone? It seems to have flown by. It's been a great season for me no matter what happens in the remaining races I have left I have had a great one.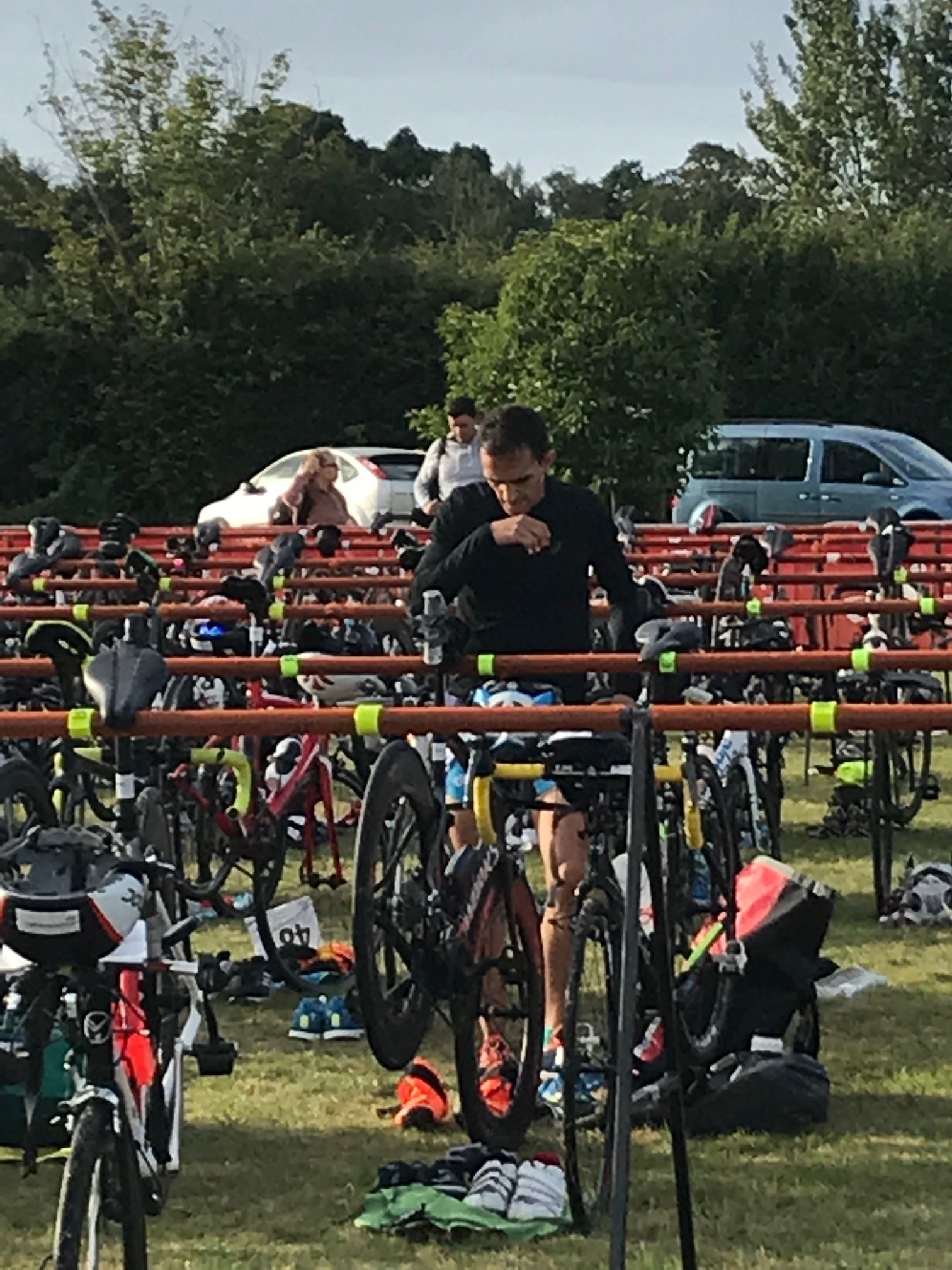 I did the National Sprint Triathlon Championships at Bedford back in August which was also the 2020 ETU Qualifier for the GB Triathlon team in Malmo. This was always the most important race of the year for me and to see how well I would do with experienced and strong athletes. I started training for this back in November when Mark Shepard started putting me through my paces on the bike. I haven't been cycling long so I knew if I worked hard at it I could make big gains. With a season purely focused on triathlons, I knew it was going to be tough but I like a challenge and therefore focused a lot on this area. I always planned to do this race last year and kept it quiet from social media as I didn't want any pressure and to keep low key. I only told my coaches, family and close friends.
So I wanted to keep a low key, I turned up to this race knowing I would be strong on the swim and run and hopefully the bike training would pay off, I have seen lots of gains on the bike. I didn't really know what to expect, I have done big events before but I was entering a race which was the unknown for me.
I did my normal warm up and it was nice and sunny so was looking forward to it. I got ready for the swim and the start went off and I swam hard, I enjoyed the swim and came out with the front pack. I came into transition in 5th place and I then got on to the bike. The bike was going well and managing to keep a good pace. I had a few packs go past me which is annoying as they were drafting in a non-drafting race. It then started raining on the bike leg around 7-8 miles in for me and I suddenly nearly lost control at one of the roundabouts due to the rain and my lack of confidence on the bike. I then came onto a main road where lots of cars were going fast and so close to me. This put me off and I decided to ease off as my safety was more important than crossing the line as fast as I could. A few miles later my bike was making a racket and something sounded like it was grinding and I started to get very cold, but I made it fine to transition apart from forgetting to take my foot off one of my shoes. I got into transition and felt fresh, by this time it was pouring down.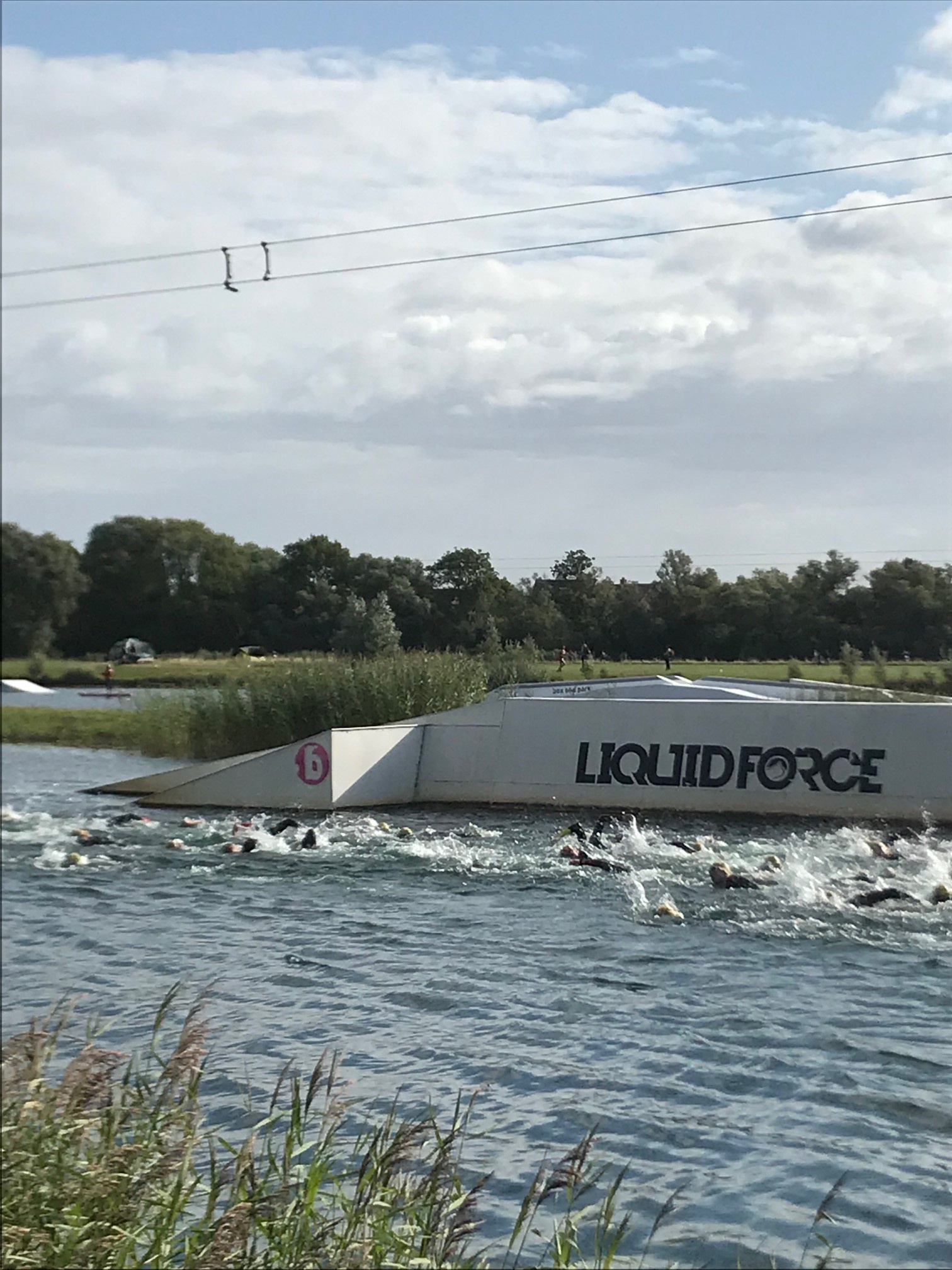 I started the run fast and with it being wet and all on grass the conditions were tough. I had trails with me but left them in the car as the rain was not forecasted. I attacked the run going past a lot of people. I love cross country running, however with the rain coming down it was making the course tough. It was very slippery and I stacked it coming down hill as a result. Anyway I finished the run and was 11th in my Age Group. I had the 4th fastest run in my race and was not far off 5th place time wise.
So I am pleased with it as it was my first Triathlon championships and I will be back next year. This has given me a foundation and target now to work towards. Life is all about challenges and I decided at the end of last year to move into a new challenge. As a result of my placing I have a good chance of qualifying for the GB Triathlon Age Group team for a roll down place but will have to wait and see. What I do know Is that over the winter I will be working hard again on the bike and spending a bit more time on it.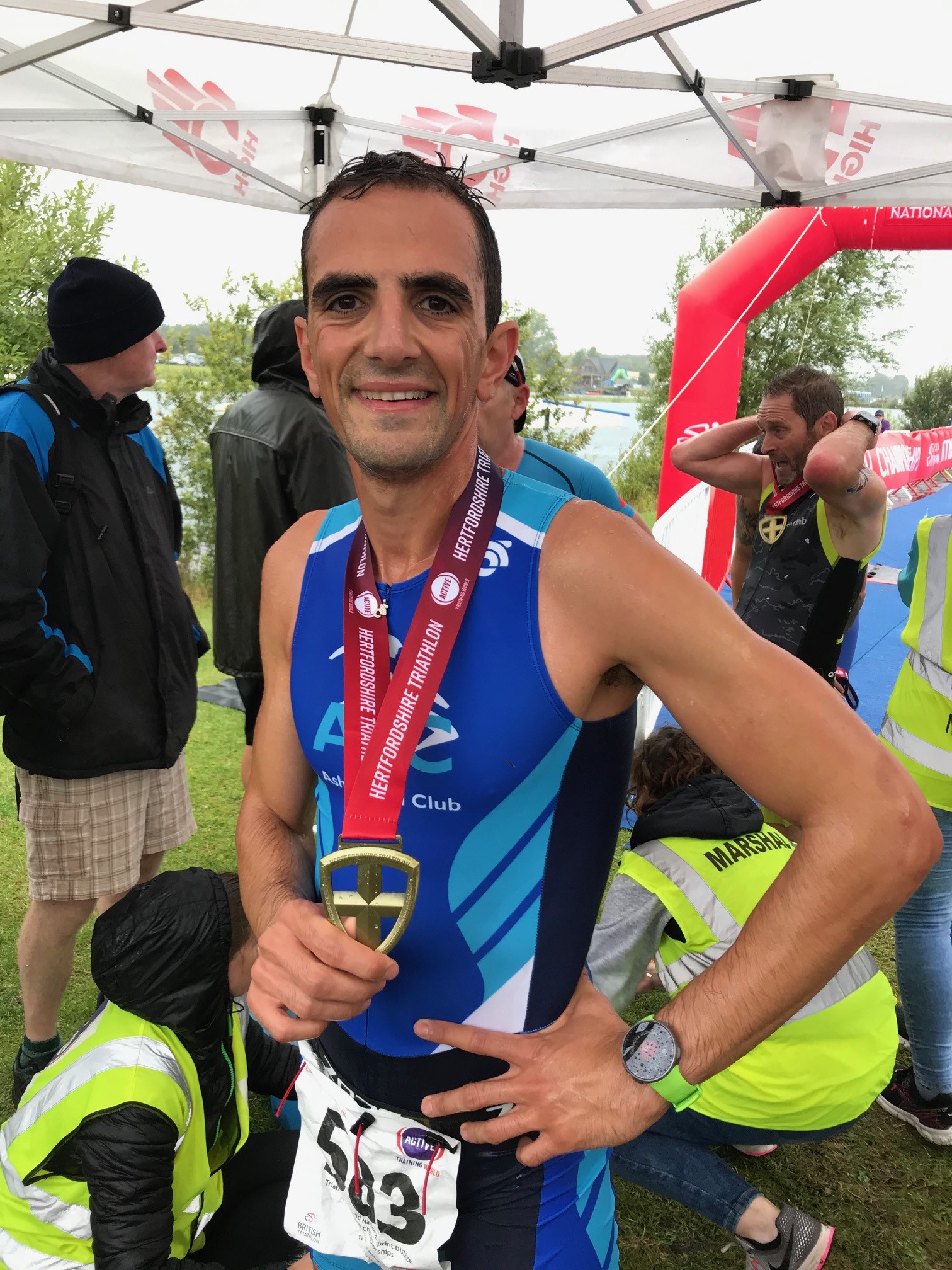 written by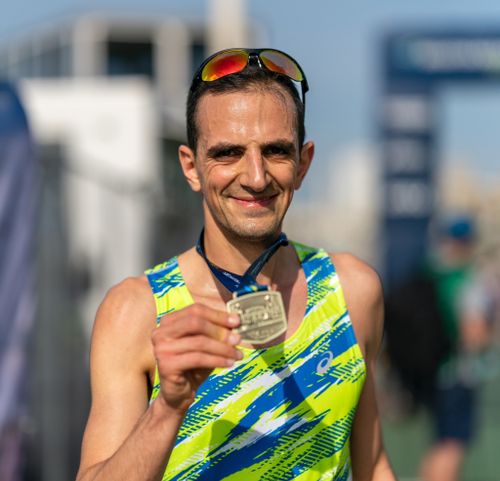 Yiannis Christodoulou
NHS Performance analyst from Canterbury

Age group: 40-44
Club: Canterbury Harriers, Ashford Triathlon Club, GB Age group team, Age group 2017 Aquathlon team captain
Coach: My self in running Level 2 coach in running fitness, Craig Coggle Strength coach, John Wood Swimming coach
MY DISCIPLINES