I share what it was like to be back running London on a May Bank Holiday Weekend.
Westminster Mile - 01.05.22
I signed up for the Westminster and the Vitality 10k rather last minute as I was recovering from a challenging bout of the virus. I was rather optimistic that I would be able to complete the mile, however the 10k the following day would be another matter. I promised myself that I would take it easy on the mile and see how I felt. In fact I actually didn't decide to run the mile until the morning. Having read Runner's World article on running post Covid gave me a scientific perspective and made me slightly more cautious.
On the day it was raining but I ventured out wearing my Semi Marathon de Paris poncho with pride. On arrival at Green Park the signage was clear and the race village looked like fun with lots of activities. I almost got distracted by the workout tent and headed onto the start line next to St James Park.
My allocated place was in the family wave which meant the pressure was off and the vibes were great. I even got invited to select a song to be played pre race. I chose Can't Hold Us by Macklemore obviously. The pulse raising anthem was followed by Sweet Caroline which brought the good vibes.
The countdown finished, the horn was blown, and we set off on The Mall for a flat and fast lap around the outside of St James Park. We turned right onto Horse Guards Road, right onto Birdcage Walk and right to finish in front of Buckingham Palace.

I decided to take it easy, well until I got passed by a father pushing his son in a pram and then the competitive me kicked in and turned up and then sprint finished. I'm grateful to Tasha and Lin from Black Girls Do Run UK for cheering me on and giving me that final boost I needed to get me across the line.
After crossing the finish line there was a short walk to a water station and then to collect our medals. We exited into Green Park where there was an option to go to bag drop or go into the race village.
A nice finisher's medal and a very good event. It may only be a mile but it is an epic one with a Palace as the perfect backdrop for medal pictures.
Vitality 10k - 02.05.22
As I exited Green Park Underground Station, I started to feel the adrenalin. The weather was almost race perfect the Vitality Wellness Festival was busy with activities in full swing and a stage erected. Unlike the previous day I didn't get distracted as I was on a mission to get to the bag drop so that I could comfortably make my way to the start. I dropped my bag, briefly caught up with runners and made my way to the start. I headed north through Green Park to Piccadilly where I thought the start was. When I got to The Ritz I checked my phone and re4alised that the start line was on The Mall. I was thinking ASICS London 10K start. Anyway, to avoid the crowds I walked down St James's Street and, Marlborough Road to The Mall. An official kindly let me into the starting pen and then I relaxed.
The course took us under Admiralty Arch, past Trafalgar Square, up the Strand, through Holborn, Farrington, past St Paul's Cathedral, through Bank and back to Trafalgar Square, down Whitehall, past Downing Street, onto Birdcage Walk and finish in front of Buckingham Palace. There were spectators along most of the route and DJ's and live entertainment ranging from drummers, steel drummers to gospel choirs.

The day's objective was to get around and enjoy the vibes as usual. The course, volunteers, organisation, and spectators with their enthusiastic and at times loud support delivered. Deja vu struck when on Birdcage Walk when I was cheered onto the finish once again by the dynamic duo Tasha and Linda from Black Girls Do Run UK. Once again, I succumb to a competitive spirit as I dug deep and sprinted to pass a runner who had passed me a few times.


As with the Westminster Mile there was water and additionally a banana available a short walk after we finished. We were then given our medals and then picked up our t-shirts. The process was organised, smooth and facilitated by a small army of happy volunteers. We then exited into Green Park where there was an option to go to bag drop or go into the race village. This felt like a comeback and was a confidence boost after zero training runs and April being plagued.
I find the measure of a good race the desire to run it again immediately or watch the replay on television. I didn't run it again, but I watched the great coverage on BBC Iplayer which featured the elite races and mass participation races. The idea of starting on The Mall and finishing in front of Buckingham Palace for the second day running (literally) makes this my May Bank Holiday weekend tradition.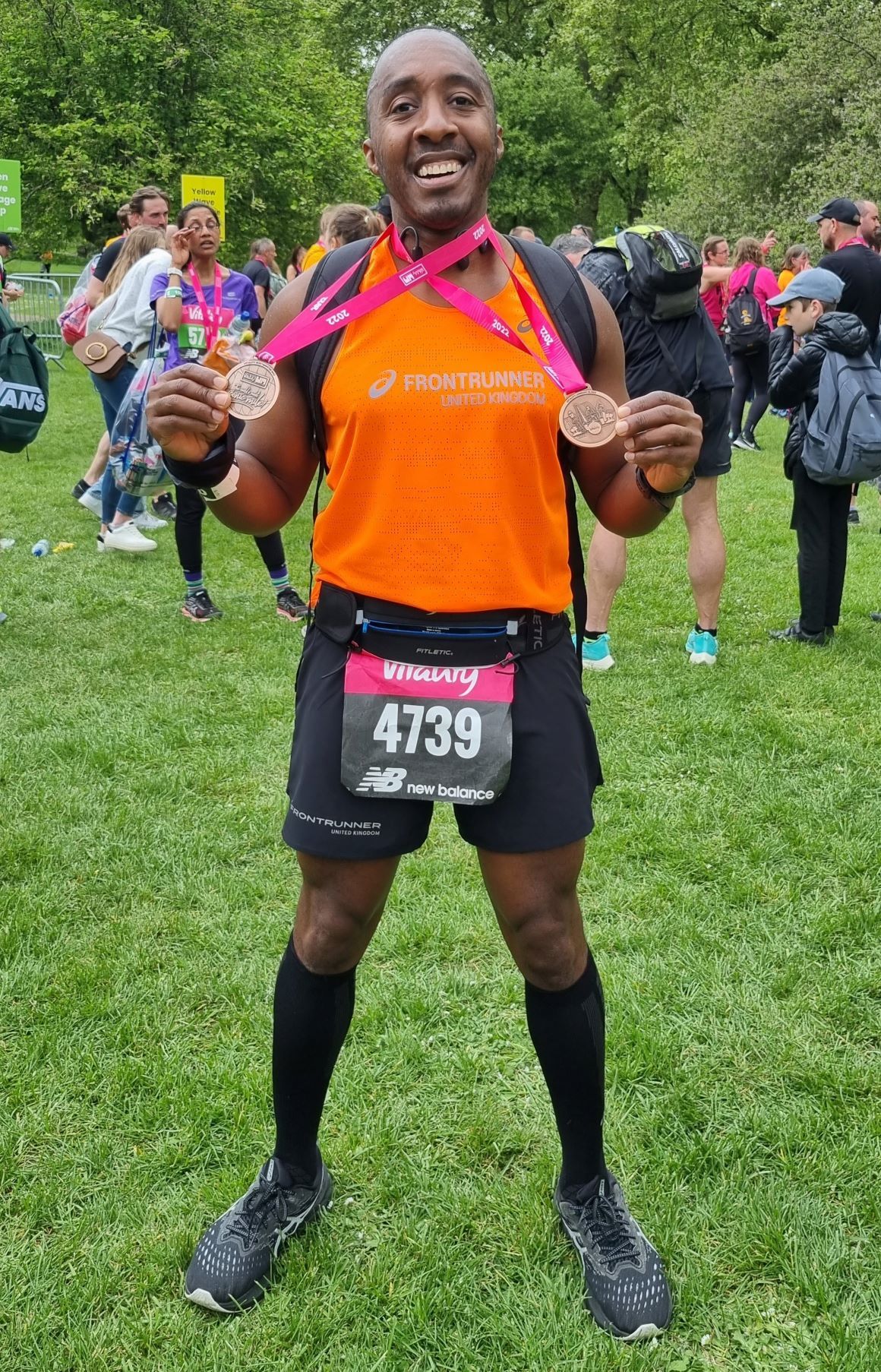 written by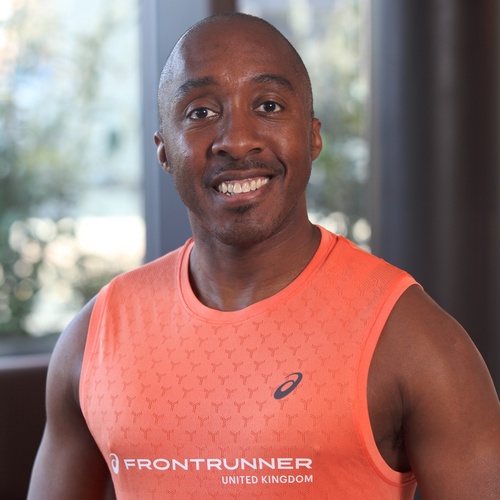 MY DISCIPLINES