If I could sum up in one word what the ASICS FrontRunner team means to me, without a doubt it is 'Family' because that is exactly what we are, a FrontRunner family united by our love of running.
I came to the ASICS FrontRunner team as a new runner. I only really began running in the latter half of 2016 to help cope with the distress I felt at a series of unfortunate circumstances going on in my life. In August 2016 I started my Instagram @thisbunnyruns to motivate myself after having surgery and instantly found a wealth of support within the wider running community. But I felt something was missing. The post run support and chat was great but my runs were lonely. When I saw the advert for the ASICS FrontRunner team on facebook I first ignored it, thinking it sounded cool, but that they would never want such an amateur/ newbie runner who had never run further than 10km (and only ever done that twice prior) and didn't even know what a negative split was, let alone how to run one! But on the second sighting of the application I had a 'screw it' moment and applied, pouring my heart out about what running meant to me and how it had helped me physically and mentally. I then completely forgot about it.
In late February I returned from a truly awful day at work (at this point I was hunting for a new job after being made redundant) and saw the email from the ASICS team. Assuming it was a round robin email I scrolled passed- I couldn't face any more bad news that day. But by some weird twist of fate my thumb caught the screen and the email opened. I couldn't believe it, I assumed it was a mistake, I even emailed to check the next day. I just couldn't believe it. Why would anyone want plain and simple me? After such a rubbish 2016 I finally felt like things were on the up.
Next was the Manchester launch event and I just didn't know what to expect. I half anticipated to arrive into a room of professional, speedy runners and for them then to realise they had accidentally emailed the wrong runner. But no, upon arrival late on the Friday evening (actually after a really good interview for the job I'm now in) I was greeted by a wonderful bunch of runners and ASICS staff. It was so overwhelming, not only the diversity in terms of running ability and discipline but age, gender, job, running history, character, hometown, goals everything! We had an amazing weekend getting to know each other, indoor skydiving, running the Manchester Marathon and having cheesy photoshoots. It was without a doubt one of the best weekends I've had in a long time and I couldn't believe my luck that I had been chosen and had the greatest gift of a real running family.
As one of the most inexperienced runners of the group I immediately found a support network who inspired me daily, helped me realise my potential as a runner and pushed me to bigger goals. I never imagined I would ever run a half marathon but with the support of the ASICS FrontRunner team and particularly Aaron (@bristolrunner) who paced me I conquered a sub two half on my first attempt at Swansea. (Special mentions must also go to Blake who helped me with accommodation and Matt for providing a very interesting meal the evening before!) Without the team I never would have had the confidence to tackle a half, let alone drive myself from London to Swansea for the weekend to run it.
The rest really is history. We've had more meet ups at Warrington and #BAFF2017 shared race memories, eaten a lot of food, shots shots shots, braved the mud with Marcus and Erin, stalked Jenson Button, stalked Hero the hedgehog, ran the tube, endured the ups and downs of life together and I must mention the thousands of whatsapp messages, which range from talking utter rubbish to really rallying round when needed.
The support I have received has truly driven me to new found confidence in my ability and helped me push past my own mental barriers of self doubt to take on new challenges, including the London Marathon in April this year which I am running on behalf of my team mate Corey. I feel inspired every day and truly blessed to be part of this family. To be voted their female ASICS FrontRunner of 2017 was a wonderful surprise and I'm excited to connect with more of the ASICS FrontRunner team from Europe and beyond at the Majorca training camp in October.
If I had one piece of advice for anyone considering applying, its do it. What have you got to lose? You are not too slow. You are not too amateur. You run far enough. You've got so much to gain.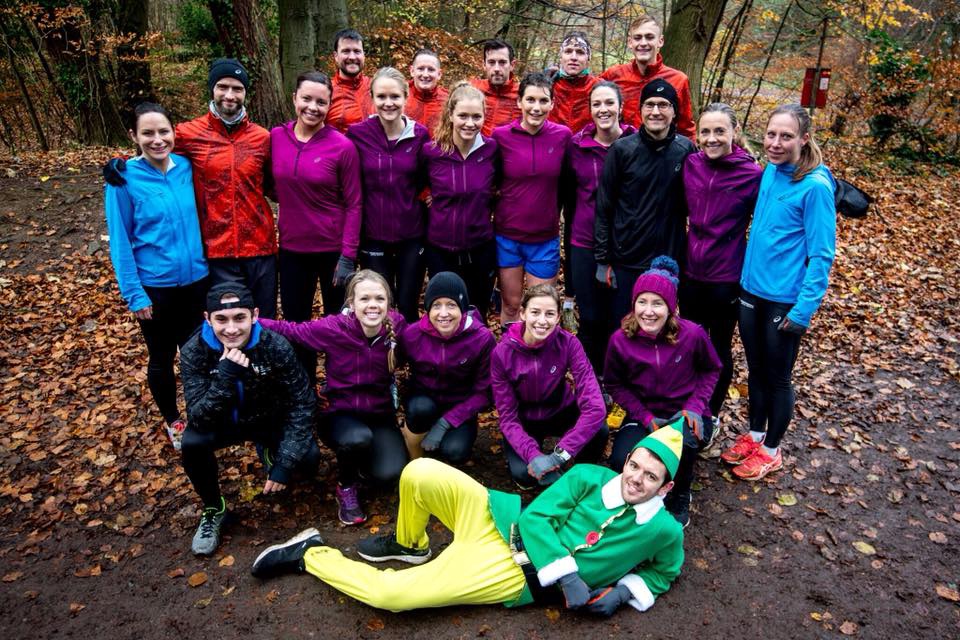 written by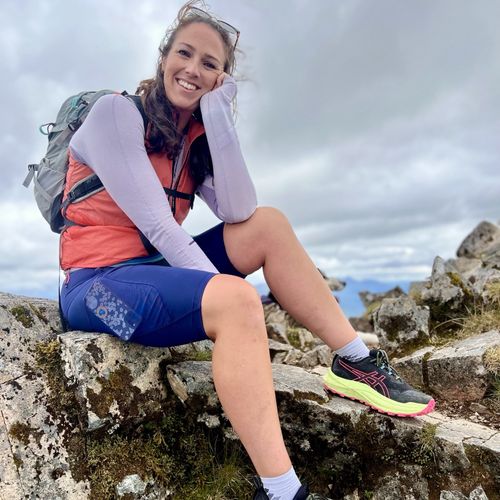 Becca B
Envrionmental Research from London/Southport

Age group: 30 - 35
Club: Greenwich Tritons, Southport Strollers

MY DISCIPLINES