What's 'normal' during this pandemic changes almost daily, including the ever-growing list of cancelled or postponed races
As the debate continues about how to ease the lockdown amidst the coronavirus pandemic, runners are wondering how will road races fit into something resembling normal life. When will their next local race be? How can hundreds or thousands of us gather in one spot? Will I have to run in a face mask? Do I have to prove that I don't have the virus? What about the autumn marathon season and the postponed races like the London Marathon?

These are all valid questions but the short answer is, no one really knows. 
At first, I was thinking perhaps Comrades in June would still be on the cards. Then it was July, then may be August but now it seems like the longer it goes on, the more pessimistic everybody becomes. As the weeks have gone by and the stark reality of government imposed restrictions begin to sink in, any aspirations to race have been put on the back burner. 
Most importantly, I'm reminded that even when we feel like our boat is sinking, when the water's rising higher and higher, we can always choose to have hope, at some point, racing will return but the timeline could be tricky.
Following the further restrictions on movement put in place by the UK Government, UKA and the Home Country Athletics Federation have made the following statement, to additionally suspend all athletics competitions in England until the 30th of June. With most of the big spring races postponed to autumn many of us are wondering if this is still going to be a legitimate timeline with no hint of a vaccine anytime soon. Obviously scenarios where people are tightly packed together on a start line and are travelling from all over the country to expos, just isn't an option. 
So how might the future of racing look?
Potentially we could see smaller race fields
Staggered starts or rolling starts
Race numbers sent out in the post or longer expo hours (days rather than hours)
Compulsory face masks to be worn
Different start lines 
Longer self service aid stations
Post Race - medals and/or T shirts posted 
No post race beers...
Whatever happens we can definitely say that 2020 races won't look anything like the 2019 races we competed in. 
So where does that leave us right now? 
As far as I can see we only have one option. We really need to look at what running means to us and where we want it to go. I think we're going to see a lot of good things come out of these unprecedented times. Racing shouldn't define us, but when the time to pin another bib on our vest returns, I, will be ready. I hope that I will not take this opportunity for granted again.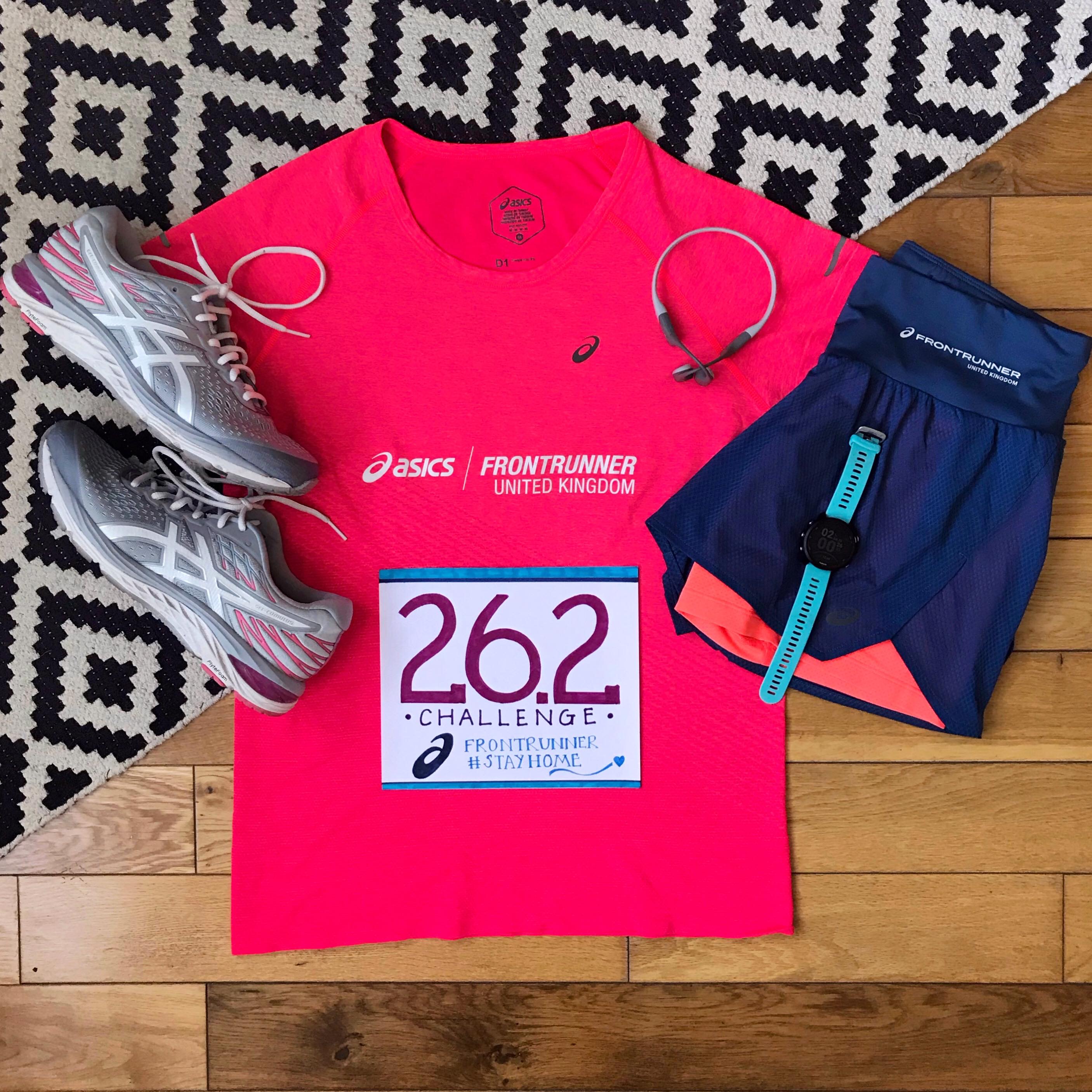 written by
Holly Rush
ASICS UK Frontrunner Community Manager from Frome, Somerset

Age group: 40-45
Club: Avon Valley Runners
Coach: Alan Storey
My Disciplines