Imagine the scenario… You've just crossed the line in a race, where you gave it everything you had. One of your fellow racers sees you with your medal, and instead of congratulating you, they ask you what time you did. All of a sudden you start to think "I know they are way quicker than me, my time wasn't very good"… so instead of sharing your time, you make excuses about not sharing it, and walk off, with your head down, feeling deflated, your end of race experience tarnished.
As someone who has finished last in a race, more than once, I've had this experience. It's not the best feeling in the world. I should be on a high, I've just run a 5k / 10k / 10 miler/half marathon, but instead all I can think of is that I'm too slow, and perhaps I don't belong. People think that because you are finishing right at the back of a race that you haven't trained hard enough, or, even worse, that you aren't a runner.
I can still remember my first 10k race. It was local enough that a group of friends from work were also doing it. I'd done a fair bit of training but wasn't really entirely sure what I was doing. I just remember starting to run when the gun went off. Next thing I knew, I was all on my own, on country lanes, with no clue where I was going, and hoping the race volunteers were pointing me in the right direction. I was soon joined by a tail cyclist, one of those people who stays right at the back and makes sure everyone finishes. Luckily for me, my experience with that person was a good one (it sadly isn't always the case) and 1 hour and 20 minutes after I started, I crossed the finish line, with the only people left being the friends from work and the person doing the timekeeping. There was a definite gap between me and the person who'd finished before me, and it took a long time before I talked about that experience again. Why? Because instead of celebrating the fact that I had completed my first ever 10k, I was embarrassed that I was slow and kept people waiting.
We need to view people who like to "party at the back" in a different way. Just because someone finishes at the back end of a race doesn't mean that they've not trained. They still run the same number of miles as the person who finishes in first place, and I can assure you from experience that taking longer in a race can actually be quite hard work – you are on your feet for longer, you can often end up alone as a lot of the people who are out cheering have gone and you may find yourself without basics like water stations (which on a hot day is tough).
ASICS work closely with a run club in London appropriately named the Backpackers, whose ethos is all about enjoying the experience of running, not how fast you go. Their motto is '#ItWasntFastButItWasDone' and I'm proud to be an honorary member of that club. Leeanne Adu, who is Captain of the Backpackers, said that ASICS got involved with the group because they understand that being a runner doesn't rest on having a 'quick' time. Speed is all relative anyway. ASICS values the community spirit of the Backpackers and is aligned with the values of being a runner no matter what your pace. This is shown by the fact that the ASICS London 10K has the Backpackers providing pacing support for those at the back of the pack.

Fast forward to October 2019, with a lot of other races having been run since that first 10k, and I found myself as one of the Backpackers walk / jog pacers at the Oxford Half marathon. I'd decided to apply to be a pacer at either the joggy, joggier or walk/jog pace, all of which are the common pace groups during the Backpackers weekly runs. I remember saying in my application that I'd like to do it because I know what it is like to have a bad experience at the back end of a race and wanted to help the people who were going to be in these groups have a positive experience. I was over the moon to be picked, and come race day, despite the monsoon weather, we had a load of fun! We laughed, danced and sang our way to the end of that race, with a lady who'd never done a half marathon before, and made sure that she got across the line with a smile.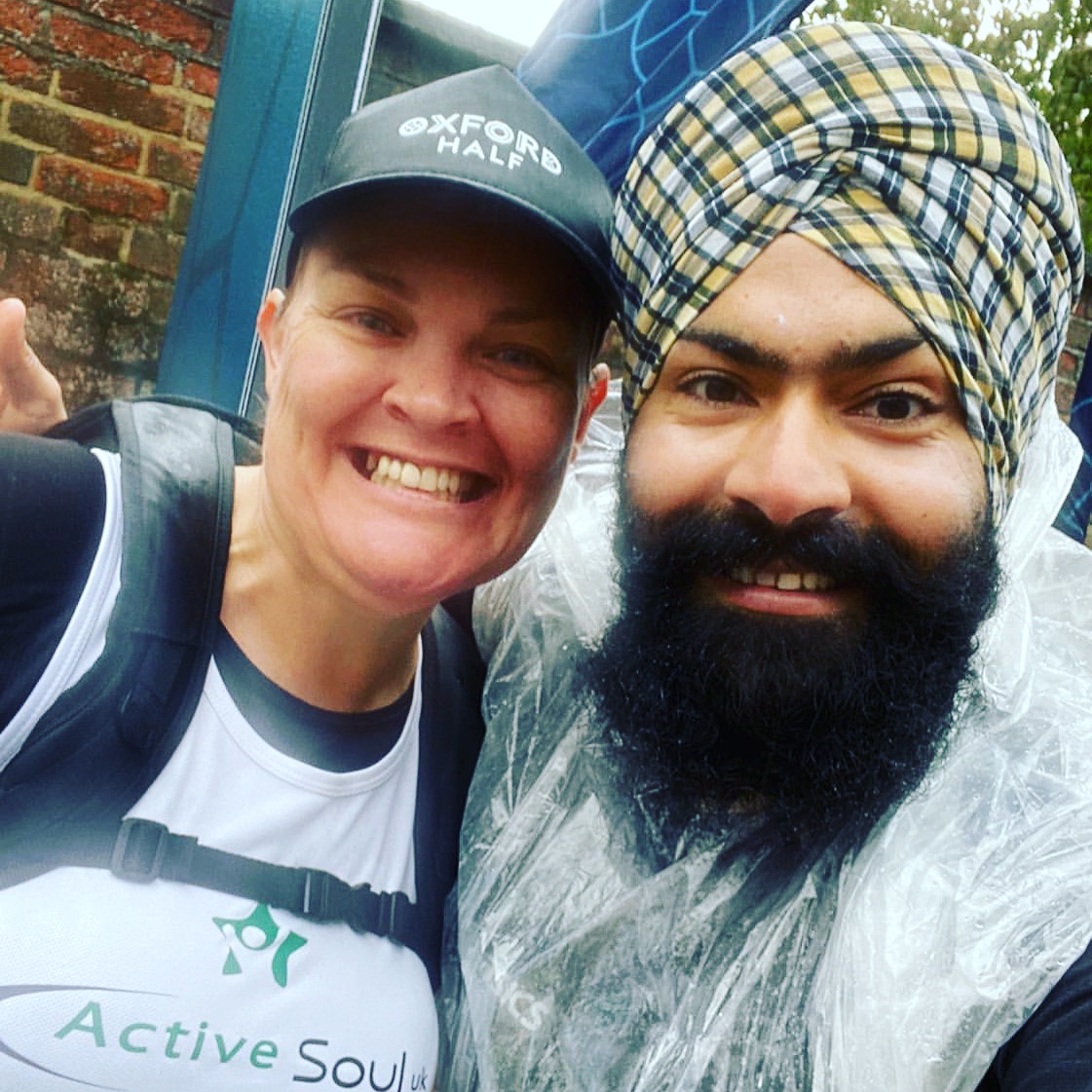 My running has moved on over the years, and my time from that first 10k has improved by nearly 20 minutes. But time isn't and never will be the thing that motivates me with running. Sometimes I will run because I'm chasing a time. But not very often. My running goals are around being the best version of me, about enjoying the experience, and I'll always be someone who focuses on celebrating the achievement of crossing the finishing line, before achievement of the finishing time.
written by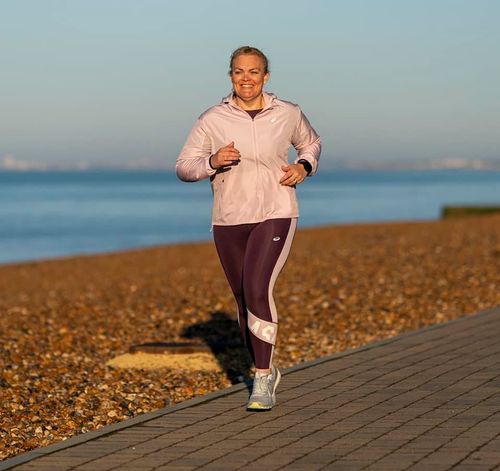 Vicky Ledbury
NHS Contract Manager from Bristol

Age group: FV45
Club: Active Soul UK
Coach: Marcus Sladden
My Disciplines