Don't let Winter weather ruin your training schedule! Stay warm with these top kit picks!
I love winter in photos. Especially when I'm looking at the photos from a nice warm house or even better, in bed. But training in winter? Brrrrrrr. It's cold. There's ice. There's snow. And after eating the world at Christmas, I have to get out into that cold and buckle down with the training. 
But it's cold. It's just so cold. And the gyms are packed and treadmills are dire … so I have to take my training outside. In the cold. Did I mention the cold?
However one thing that helps is decent kit. And it can make the difference between a successful training session … and one that's not. 
I've added a few of my winter kit picks below. Pieces of kit that have helped me through this cold weather and have allowed me to concentrate on my training rather than have to worry about what I'm wearing. Be aware, that this post is weighted towards ASICS kit as tha's what I've been wearing for the majority of this winter. 
My top picks for Winter kit: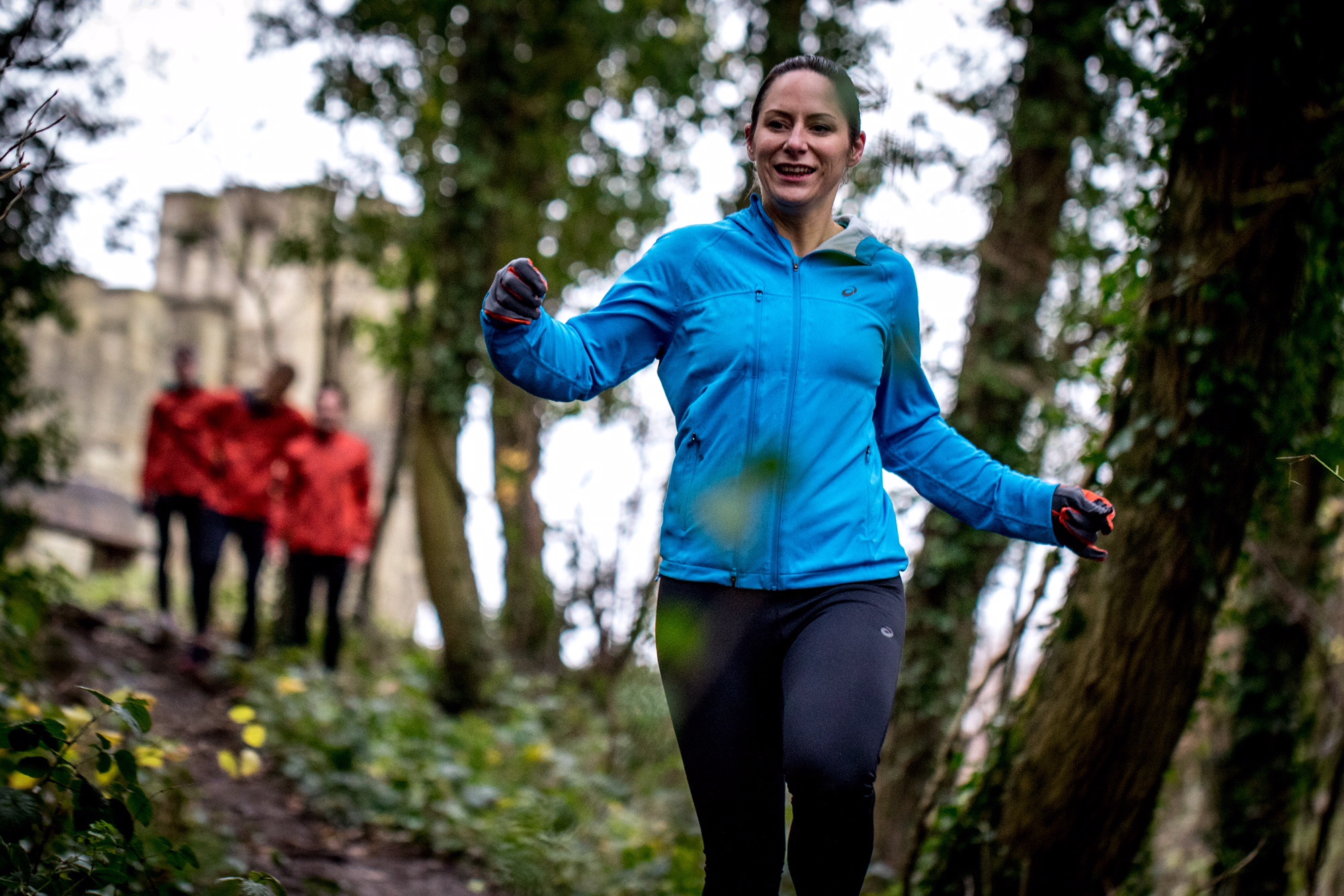 ASICS BASIC PERFORMANCE GLOVES
I'm fussy about gloves. My hands are usually either too cold or too hot without a nice in-between and wearing one glove on one hand and no glove on the other hand doesn't appear to work. And makes me look as though I've sacrificed one to the long-run-toilet-gods.
However I've been using these gloves this winter and they've been decent. As they're lightweight, I get protection from the wind chill without getting the sweaty hands of a pognophile at the approach of Santa. 
A handy addition to them is the clip on each glove which attaches them together. This is  useful for me as I tend to leave a trail of kit wherever I go like breadcrumbs from Hansel and Gretel. And I'm more likely to notice a pair of gloves dropping out of a pocket then one glove. Although saying this I DID leave them on a bush the other day and ended up running an extra mile to go and retrieve them.
They've got smartphone tips which mean you can mess about with your phone without taking them off and and they're pretty nice to look at too, with reflective strips and coloured stripes. They're also a decent price for run kit, especially performance race kit. Can't balk at £15 for a pair of run gloves.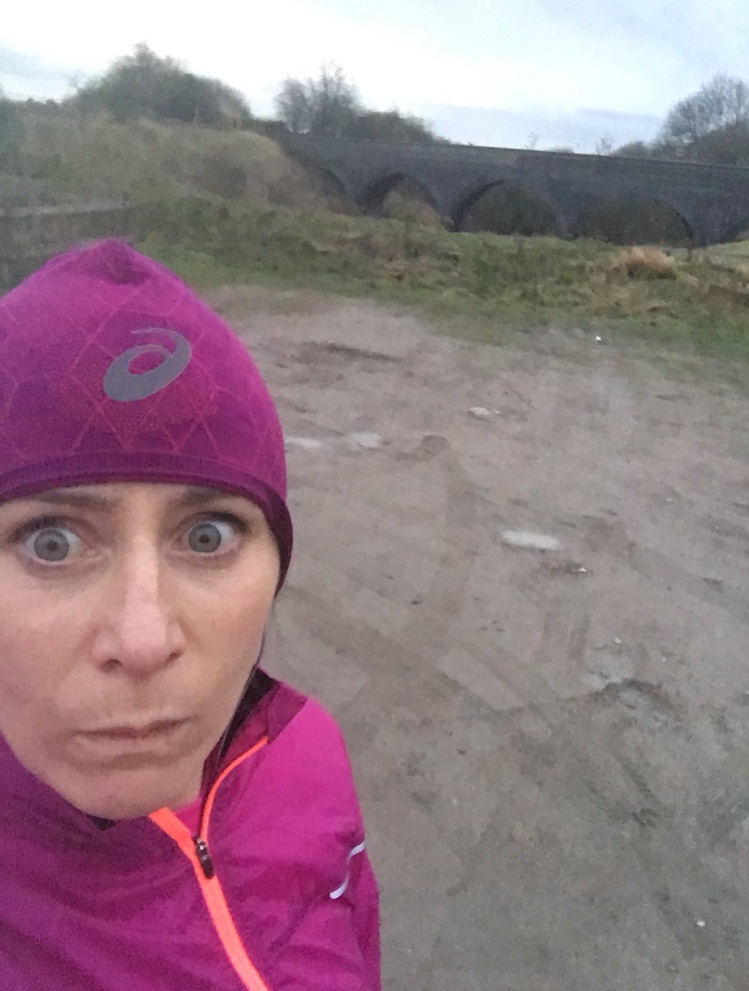 I don't tend to suit hats but I do wear them on the basis that they keep my ears warm and my hair out of the way. Lightweight and in a nice colour, this hat does both AND I can pretend I'm a gnome at the same time. Winning all round. Hand me that plastic fishing rod, will you?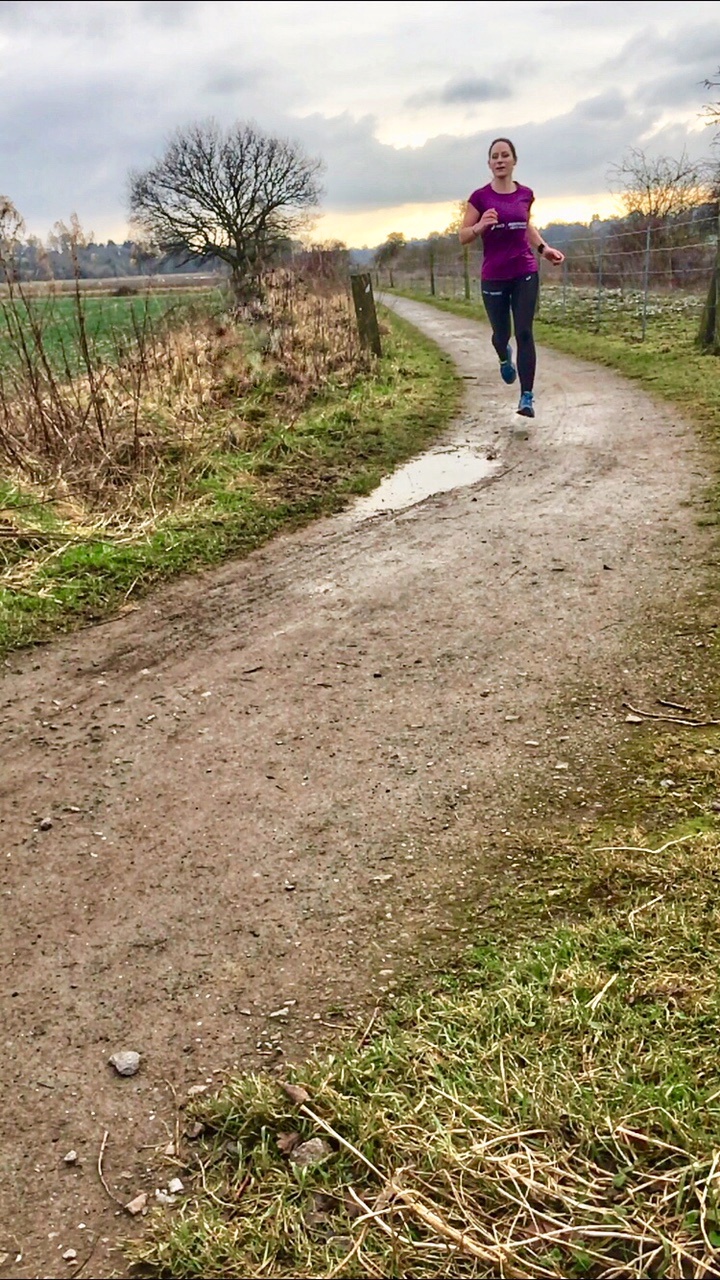 I am loving these. They look like my normal comfy tights BUT THEY HAVE FLEECE INSIDE. Warm legs. Cannot recommend warm legs enough when the temperature is in single digits. Have been refusing to wear any other tights for long runs outdoors as who needs cold legs? Not me.
I haven't included any tops in this blog post as I've been mixing it up with the what I'm wearing on my top half depending on the session whereas the items I've mentioned above have been staples of pretty much every training I've done outside. However if you're interested I've been wearing mainly tech t-shirts with arm warmers (so I can remove them if I get too warm) with a wind proof jacket over the top.
Happy Winter Training!
written by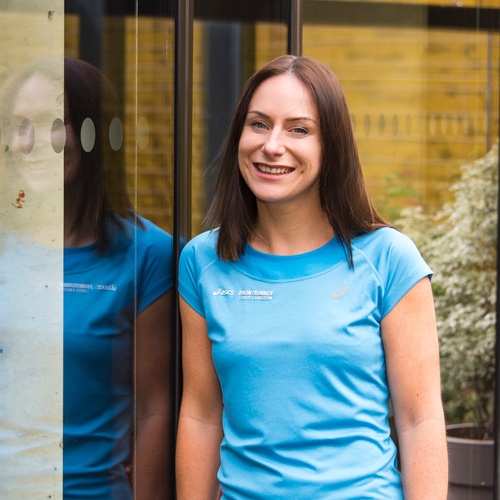 Sarah Booker
Emergency Services from Rugby
Age group: 35-39
Club: Northbrook AC, Rugby Triathlon Club, Team Bear Tri, Spa H3, Shabba Runners, Yeovil Town Road Running Club,
Coach: Mary Hardwick (Inspire2Tri)
MY DISCIPLINES
MY DISCIPLINES