Part of being an ASICS FrontRunner means that I get sent kit at different points of the year (wahoo!). These kit drops tend to be seasonal, with the latest instalment being geared towards winter. In my opinion, the standout piece of kit in this instalment has been the ASICS Winter Run LS Hoodie. The aim of this review is to make you as excited/mad about this piece of kit as I am in the header image!
My fondness for the ASICS Winter Run LS Hoodie can be broken down into the following three points:
[1] Versatility for all types of winter weather 
This hoodie is perfect for a British winter when variable weather makes it difficult to know how layer up for a run. Depending on the conditions, it can be worn as a single layer, mid-layer, or outer-layer, with the quick-dry and breathable material making it easy to regulate body temperature too. This level of versatility is unrivalled by many other pieces of kit that I own and explains why I like this product so much. As a major plus, I am yet to have experienced any chaffing in this hoodie, having used it in all types of winter weather! 

[2] Clever design features for winter running
Some of the design features on this hoodie are clearly made by someone who runs in the winter, including thumb holes (allowing sleeves to double up as gloves), a "fabric window" for a smart watch, and a piece of material to cover the zip when utilising the hood against harsh conditions. All these features make this hoodie comfortable to wear and allow you to focus on nailing your run, rather than faffing about with kit.
[3] Great colour scheme
I really like the "velvet pine heather/performance black" colour scheme. I know that this is largely to do with personal preference, but I like how this hoodie looks so much that I wear it as a casual top too.
Take Home Message:
In summary, the ASICS Winter LS Hoodie is a fantastic piece of kit that everyone should use during the winter months – for running and everyday use. The design enables you to wear this top in all types of winter weather, with clever features to help you brave the elements. Hopefully you are now as excited/mad as I am about this piece of kit and are ready to add it to your arsenal of winter gear!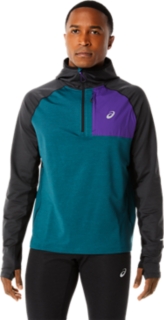 Don't let winter stop you from running. Designed to help you stay warm, the WINTER RUN LONG SLEEVE HOODIE is one of our expert team's favourite pieces of gear for its versatility. Use it on its own in mild weather or under a jacket in rain or ex...
Shop Now
Photo Credit: Header Image by Pete Stables.

written by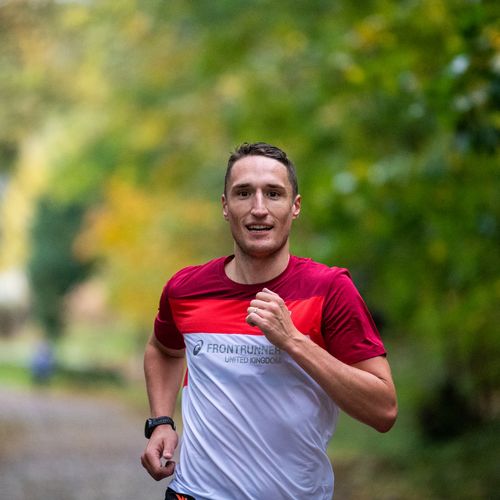 Robert Mann
Postdoctoral Research Fellow from Exeter


Club: South West Road Runners / Exeter Triathlon Club
Coach: Phil Wylie
MY DISCIPLINES