I headed off to the World Championships in Penticton (Canada) on the 22nd of August. This would be my 2nd World Championships and I was very excited, I was in great form as the previous weekend I won the London Aquathlon whilst taking it easy. A race that I always wanted to do because it was in the 2012 Olympic Pool. I started the race as well as racing in the race. This season has had its up and downs, but has been a great one.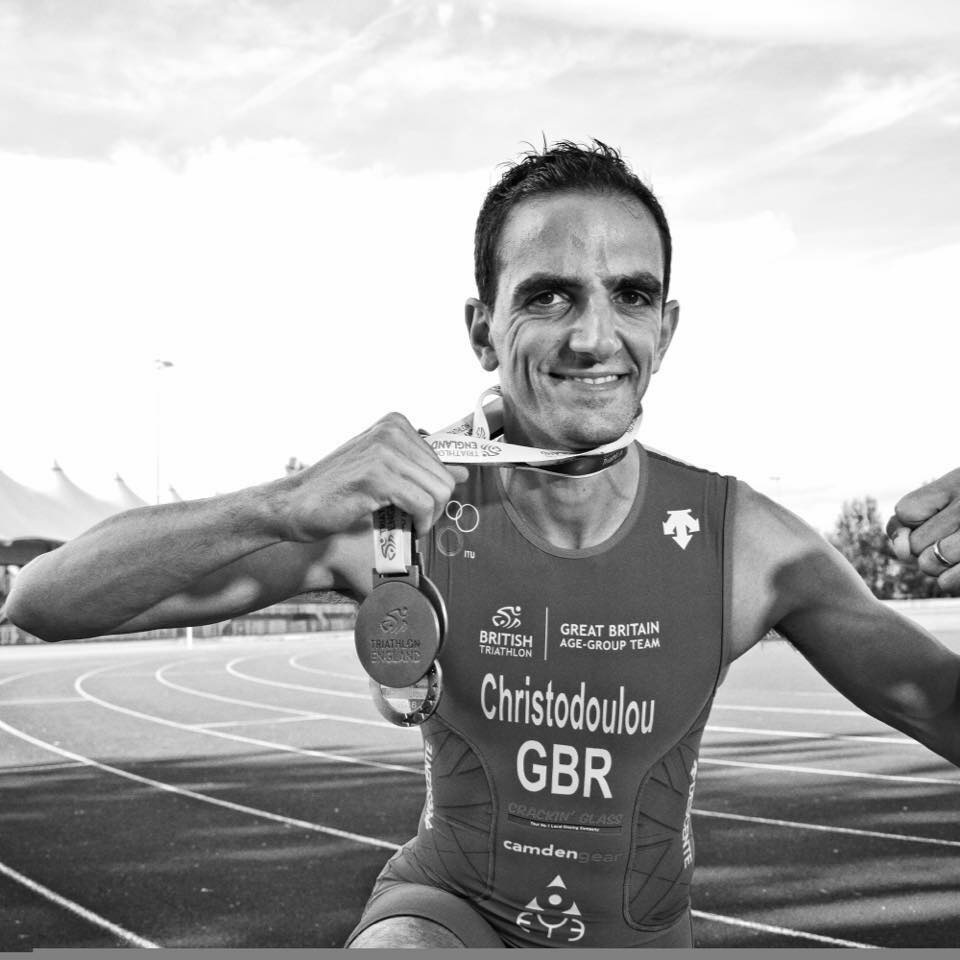 So I got to Vancouver on the 22nd and the following morning I headed off to Penticton which is a four hour drive with my wife and two friends. When I arrived there I only had time to check in the hotel and head off to the registration tent, where I was meeting some more GB athletes for a run and swim reccie. This is something I set up for the team as I was selected as the Aquathlon Team Captain for GB for the World Championships. This is a huge honour and I was very privileged. This role included getting the team together for runs and swims, meeting up, meals and activities and helping with queries so that the Team Managers didn't have much work to do as they were busy going to meetings etc. I really enjoyed it and it was fun, plus I got to meet other athletes.
When I was doing the swim reccie I soon realised that about 150 metres worth of the swim in the lake was not deep. I saw people practising Dolphin starts, so I practiced a few but I had never done them before. That night I struggled to sleep and jet lag got to me big time, I hardly slept and was so tired and felt ill. I was worried about it as the race was the next morning. I contacted Gobinder and he said control the controllable which I did and I stayed relaxed. I relaxed in the hotel until lunch time until I went and met my wife and friends before the Team Meeting.  I just watched TV and talked to some Australian and New Zealand athletes that were staying in our hotel.
Race day came and I was very calm, I had a target of top 15 but decided to go for top 10 as I was in great form. I had a good night sleep and felt better, although still tired I couldn't wait to get started. Before the race I listened to music before I entered transition and put my kit down in my box. It was a wetsuit swim and was a little chilly in the morning as it was 6am and the race started at 7.20am.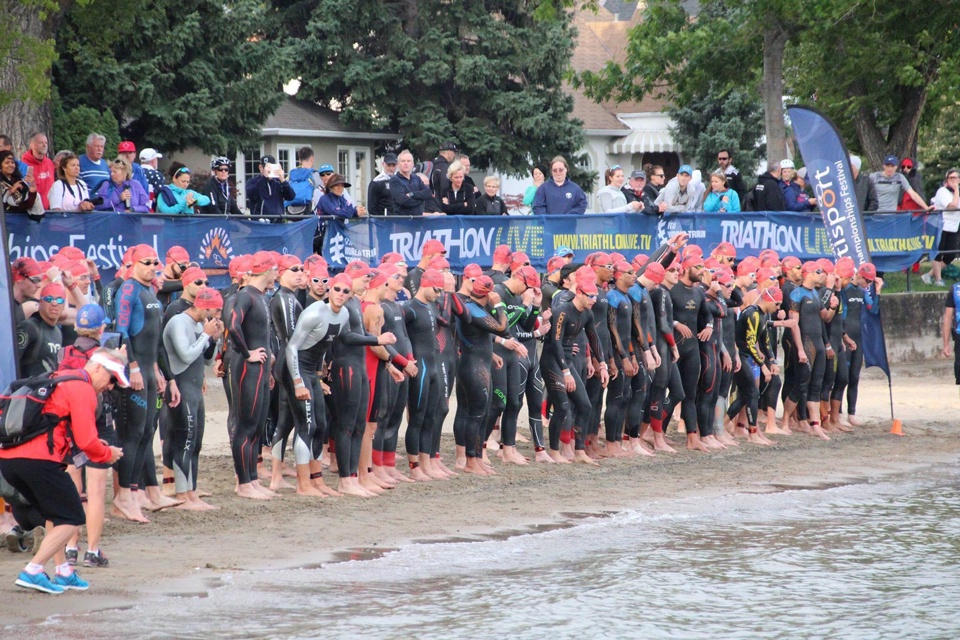 The swim started on the beach and as soon as the horn started everyone was running into the water. I tried to swim normally but because it was shallow, most athletes where doing Dolphin starts and I was getting hit everywhere. I tried to do a Dolphin start, as I couldn't run as the water was a bit deep for that. I panicked and found myself near the back before I could start swimming properly. I was out of breath and struggling as I was not used to this. I soon got into my rhythm and started to go past athletes. I felt like I was getting quicker and stronger towards the end of the swim.
I then got into transition and realised I was with athletes that I am normally ahead of. I started the run and went off hard but I  soon realised I was well down the pack. I had to stay focussed and I started pushing and after the first lap (2.5km) I overtook athletes and ones that I am normally in front of.
I then got a stitch which was painful and I couldn't shift it but carried on pushing. I came across the finish line and grabbed the GB flag from my wife as I didn't have anyone to chase or behind me and I walked across the line holding the GB flag. I finished in 36:48 and 6th in my Age Group in the world. An amazing achievement for me and beating my target. The run was slightly longer then 5k but enjoyed every second of it. I was 3rd Brit home in my Age Category. Fellow team mates Shaun Challis and Andy Cockerell were 3rd and 4th. Amazing efforts from them and the whole team, well done.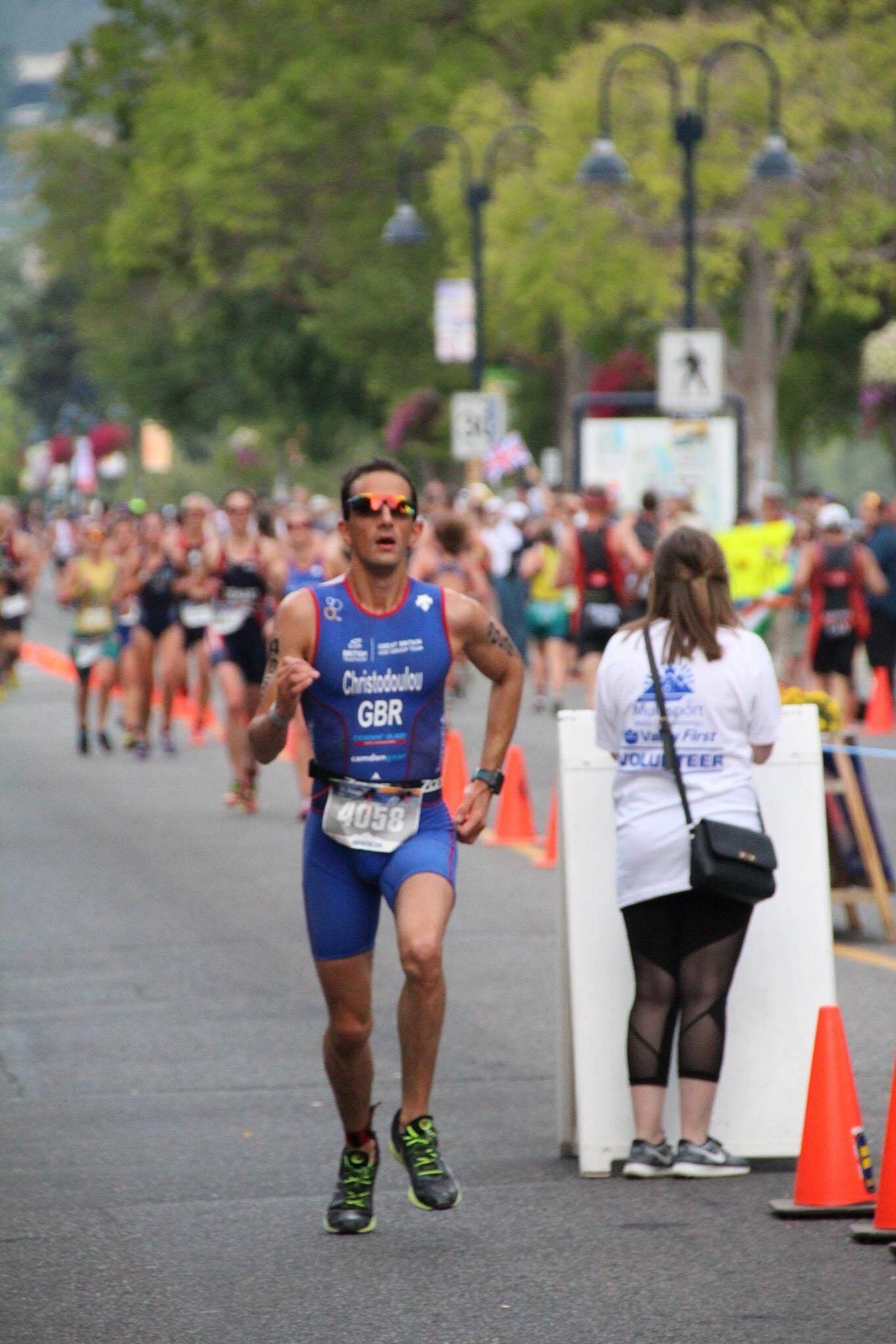 I was over the moon and buzzing from this result and as a result I have re-qualified for the World Championships in Denmark next year. Every race is a learning curve and I have learnt a lot here. I need to improve my swim and learn Dolphin starts, which my new swimming Coaches will help me to do. I am very happy about the result because I am 6th in the World in my Age Group, hard work pays off.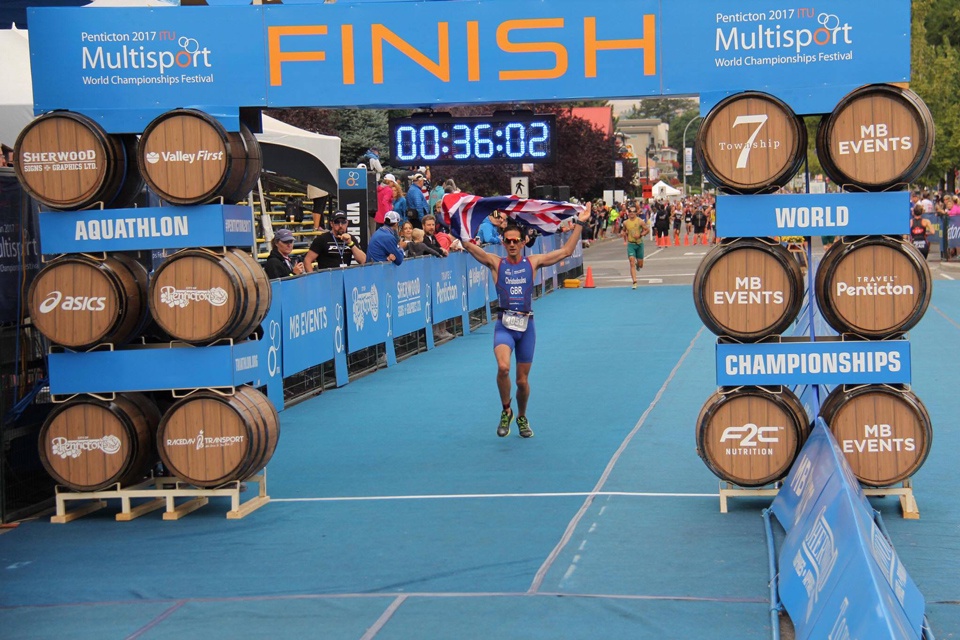 I would like to thank my amazing wife Melanie Christodoulou, who puts up with my training and supports me at every race, without her support even with hard times, injuries and setbacks it would not be possible and to all my family and friends.

Thank you to all my sponsors, because without them it would be hard to get to races like this and my team for getting me into the best shape I can be.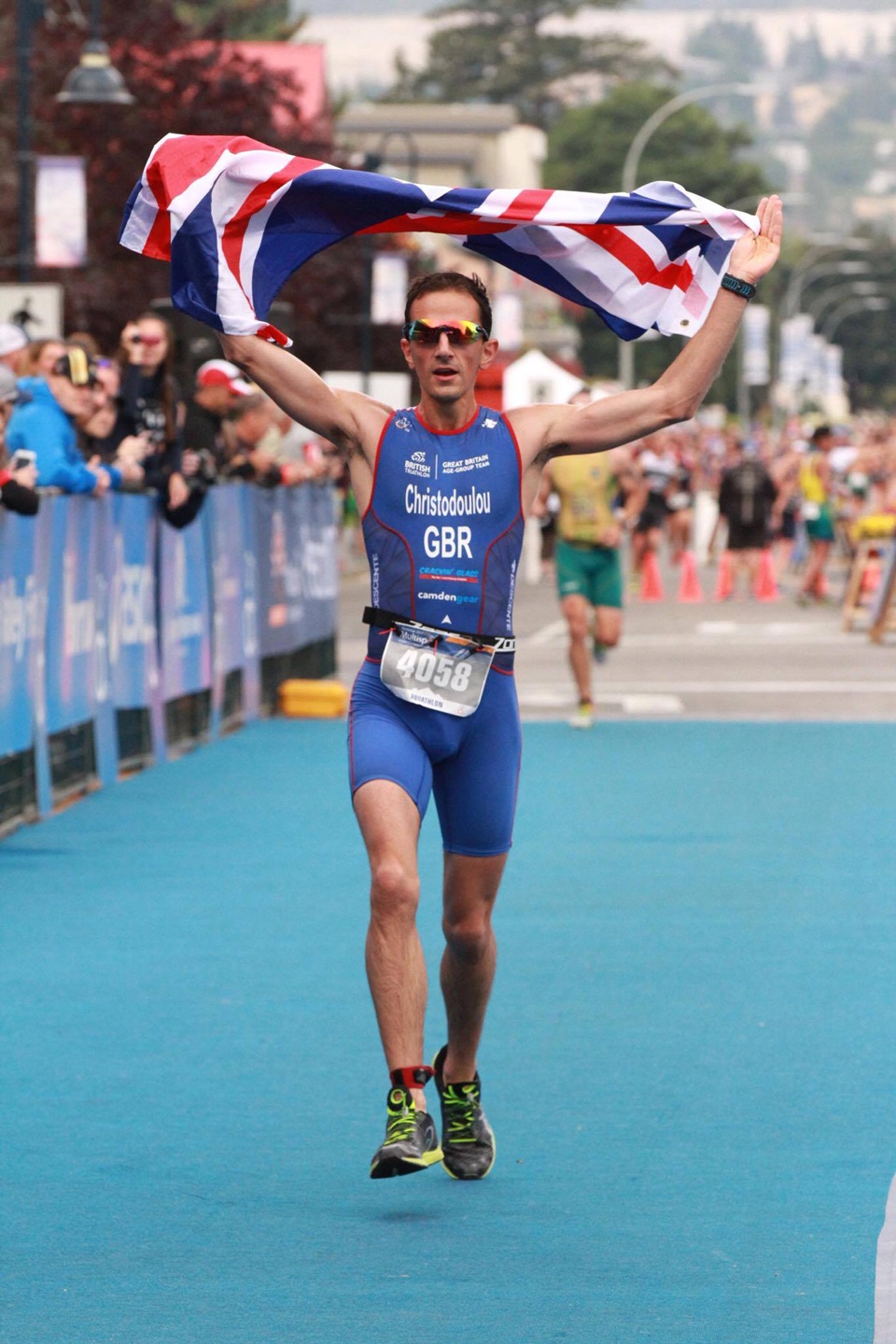 Your support this season has been great and thank you very much as I could not of done this with out you and your support. Which has included 7 podiums out of 9 races in Aquathlons. One of which was a win but I also had wins in swimming races, 5k's and being selected by British Triathlon as the GB Age Group team captain for the world championships. I am still learning in this sport and next season will be even better. Looking forward to new challenges next season and taking up a new sport.

written by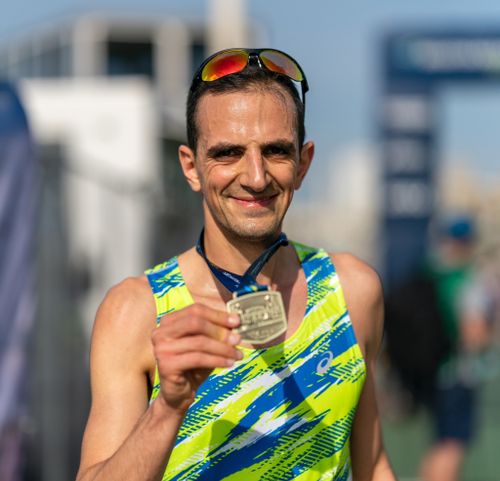 Yiannis Christodoulou
NHS Performance analyst from Canterbury

Age group: 40-44
Club: Canterbury Harriers, Ashford Triathlon Club, GB Age group team, Age group 2017 Aquathlon team captain
Coach: My self in running Level 2 coach in running fitness, Craig Coggle Strength coach, John Wood Swimming coach
MY DISCIPLINES