Each month we get to know a new ASICS FrontRunner. Miss January 2023 is Natalie Bunce
How and when did you get into running?
I got into running around 2016, it was mainly to mentally escape the stress of the corporate world so I would go to the gym after work and do some short sprints on the treadmill, eventually I started running 5k around my local country park and then signed up for 10k in 2017 to see how I faired up in a race. I came 3rd female and was completely shocked, it then got more serious from that point and I started entering races all around the country. The older I get the further I like to run and no matter what's going on in the mind I will always feel better after a run.

What's the best bit of running advice you have ever been given?

You've got to enjoy it - do it for you and no one else. Sounds simple, but honestly what's the point in training hard and dedicating time if you don't enjoy it.

What motivates you to get out of bed in the morning and pull on your trainers?

I absolutely know that the morning run will set me up for the day whether that is a few easy miles or a hard session - either way, I can just focus and enjoy my day more when Ive had that hit of endorphins in the morning. That isn't to say that Im buzzing to get up and get out of bed when my alarm goes off, all I want to do is stay cosy and warm BUT I know ultimately which is better for me and thats to get my bum out of bed.

What gadget or piece of kit can you not run without and why?

Hmm gadget.. I would say my headphones I use Shokz.. I love running and listening to podcasts. Mainly comedy podcasts which usually ends up me having to stop to burst out laughing.


Run us through a typical weekend in your household?
Run, coffee and walk the dog. Repeat. Thats it nothing special nothing complicated just the simple things doing what I love to do.

Where do you see your self in 10 years time?

God knows, I don't plan that far ahead!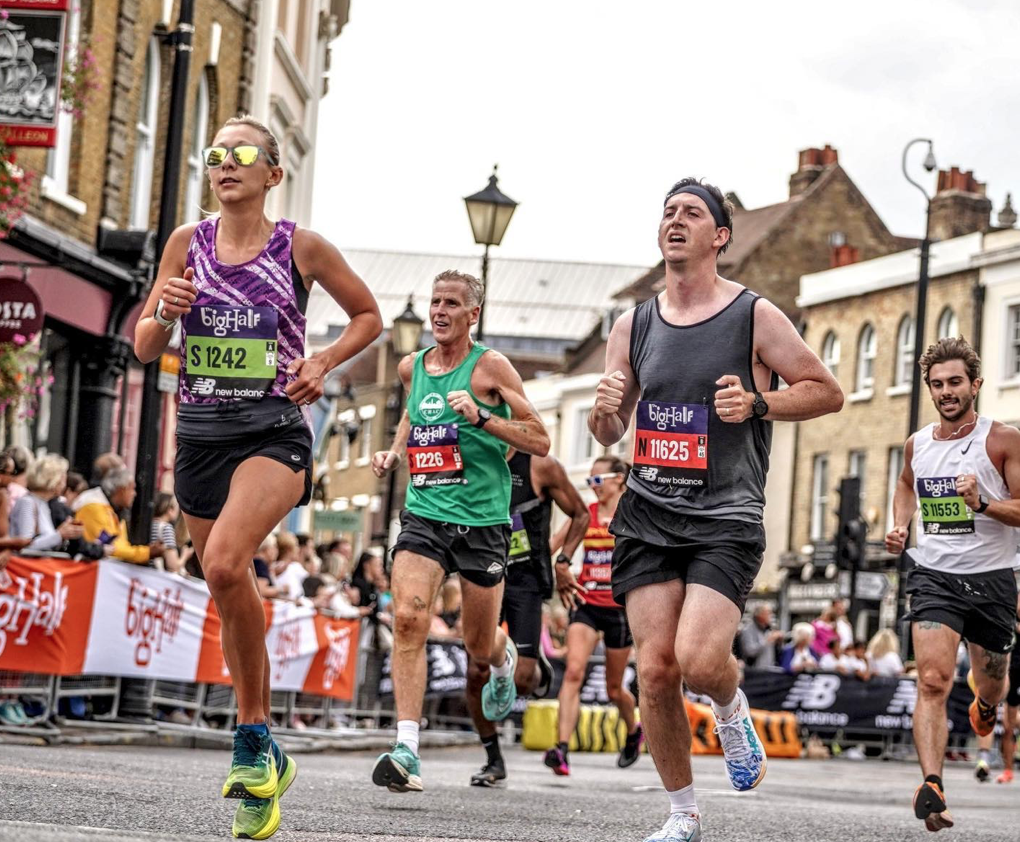 Quick Fire Questions:

Tea of coffee? Coffee - always - Im a coffee snob

Pizza or Pasta? Can I have both?

Dog or cat? Dog - always

10,000m race or 5k? 10k but they both make me feel sick!!

Hills or flat? Argh I don't know! Ive been really enjoying the hill training at the moment but I also like to pick up the pace on the flat - as long as I feel controlled and powerful I don't mind. Also running up a hill is so worth it for the views!!
Night owl or morning lark? Morning - always

Favourite film? Ok, im a Harry Potter fan (don't hate me) - I like all of them but if I had to pick I would go Goblet of Fire. Oh no wait… argh,,, can I have all of them?

You can follow Natalie here: https://www.instagram.com/nata...