Every month we get to know a different FrontRunner. This month we introduce University Lecturer and Black Trail Runners Founder Sonny Peart.
How and why did you get in to running?
Photos of a family holiday in Menorca in 2012 made me realise I was larger than I'd ever been, and hadn't really done any meaningful exercise for years. Back in the UK, I hit the treadmill in the gym, then tried a run with my local running club. I was instantly hooked, and have run regularly ever since. I am the London 2012 Olympic legacy!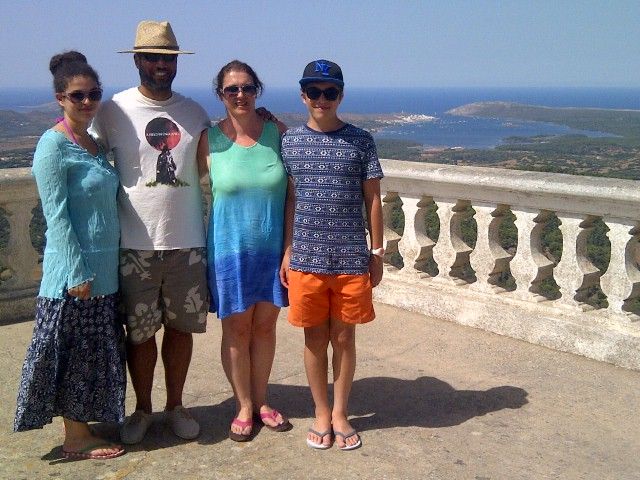 What is the best piece of running advice you have been given?
Don't be sh*t!
Bucket list race?
Athens Marathon. The original. On a family holiday standing on the beach at Marathon I was transported back thousands of years. Running from there to Athens would feel like a journey through classical history. Or it might just be hot and hard work.
Favourite post-race treat?
A hot dog. Either the pork sausage one cooked by Nick Sheffield at the end of every Centurion Running 100 mile race, or the over-priced bratwurst sausage in a roll from a German market stall at Winter Wonderland in Hyde Park after the Serpentine New Year's Day 10k, an annual tradition.
You are the co-founder of the Black Trail Runners. Can you tell us a little bit about who you are what you do?
Black Trail Runners is a community and campaigning charity set up to increase the participation, inclusion and representation of Black people in trail running, a sport in which they have been woefully under-represented. We work to improve access, skills and representation, to remove the barriers that disproportionately affect people of colour. While around 5% of people in the UK are Black, less than 1% of trail runners are Black. We want everyone to experience the physical, mental and social benefits of running on trails. We run trail taster sessions. We provide kit for people who want to try out trail running. We pay for people to enter races. We work with brands and events to increase representation. We raise awareness of the gap between trail running's demographics and those of the country as a whole.
If you could choose three ASICS FrontRunner dinner guests, who would they be?
That's a horrible question. But if you insist: Tobias "Two Beers" Heinze, Sian "Two Bras" Longthorpe and Tamara "Dos Perros" Vazquez.
Where do you see yourself in 10 years?
On a trail, up a mountain, looking across a landscape, stretching miles to the horizon, with more lakes than people.Or in an old people's home, shouting at the tv: "Turn this off! I want to watch the Spine race!"
You can follow Sonny here: https://www.instagram.com/runn...