Each month we introduce a different team member and ask them a series of questions about themselves. This month we meet sub 2.30 marathon runner Rob Mann
How and when did you get into running?
I started to get into running towards the end of my final year in Sixth Form, following some minor knee surgery. As I was mainly a team sport athlete, my competitive side kicked in during the rehab programme. This meant that running became the best way to return-to-fitness. Given that I always used to opt out of school cross-country races, I was surprised that I got completely hooked on running. As a result, I joined the Athletics Club when I started at the University of Bath and have never looked back – the running community is great!
What's been the best piece of running advice anyone has given you?
It's a toss-up between "consistency is key" and "never trust a fart after mile twenty." Both have been really valuable in my marathon training and racing.
Take us through your typical weekend?
With lockdown still upon us, it is a pretty standard routine at the moment. Nothing particularly exciting, but plenty of exercise – mainly running, with the occasional cycle. I live with my fiancé, Emma, so we tend to watch a film or binge on a TV series when not out exercising. Yes, we have dabbled with baking sourdough and banana bread too… living our best lockdown life!
Do you have a favourite pre-race dinner and breakfast?
Favourite pre-race breakfast is porridge with whole milk and a mashed banana. Yum!
What's been your greatest achievement in life to date? (Doesn't have to be running related)
My greatest running-related achievement is definitely running a sub-2:30hr marathon in Berlin back in 2018. That was a mega day out, especially as it was the same race in which Kipchoge broke the (official) marathon world record. Beyond running, recently passing my PhD viva has to be up there on my list of greatest personal achievements.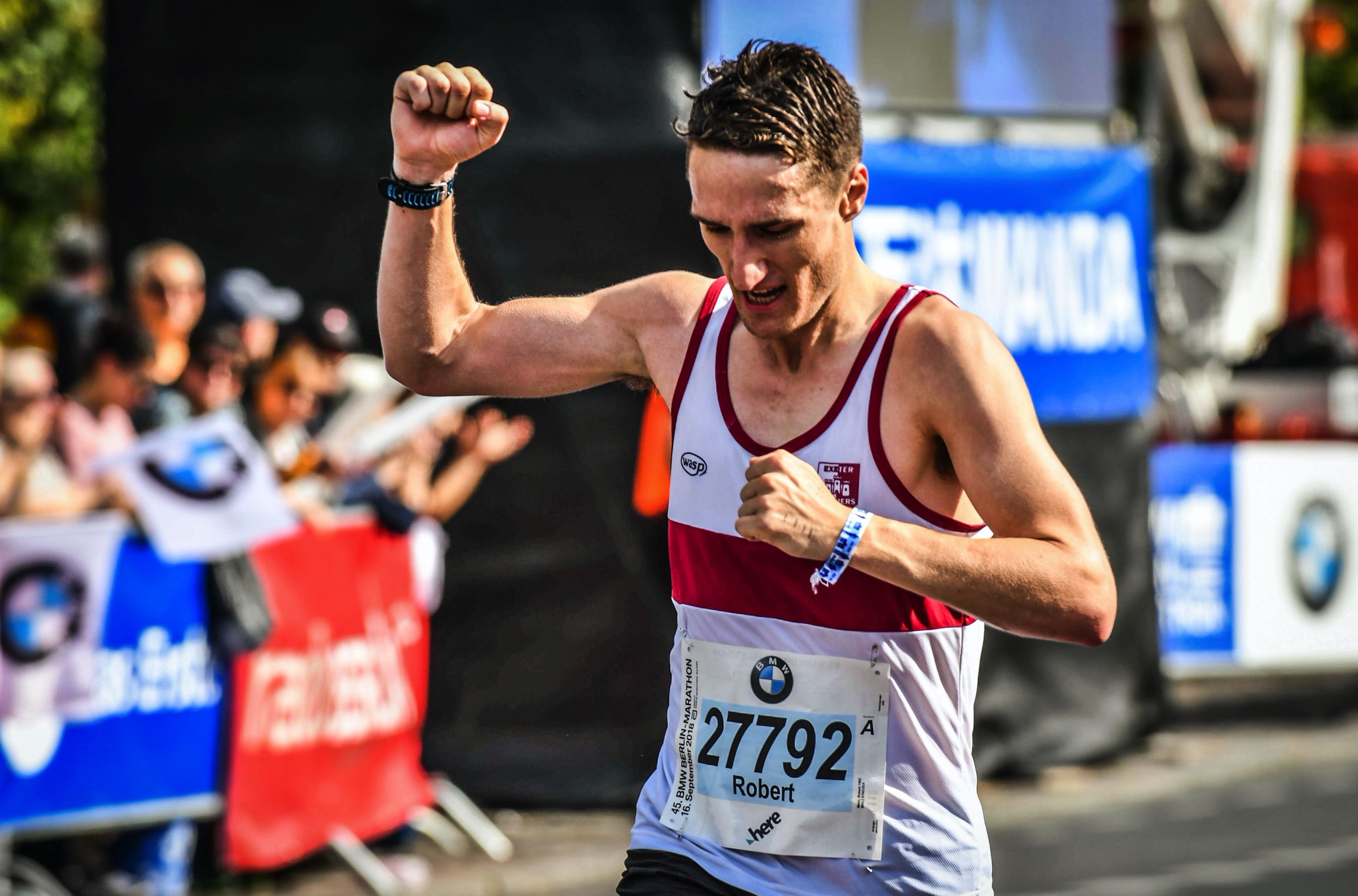 Where do you see yourself in 10 years' time?
Not too sure. I don't really have a career 'roadmap' that I am following – just happy to take opportunities as they come along. In terms of my sporting involvement, I am definitely keen to keep chipping away at the marathon, with a couple of other endurance challenges along the way. I really enjoyed the multiday ultra-marathon that I did back in October 2020, so will be keen to explore those sorts of events more, alongside some long-distance triathlons.
You can follow Rob Mann on IG here: www.instagram.com/robmann92