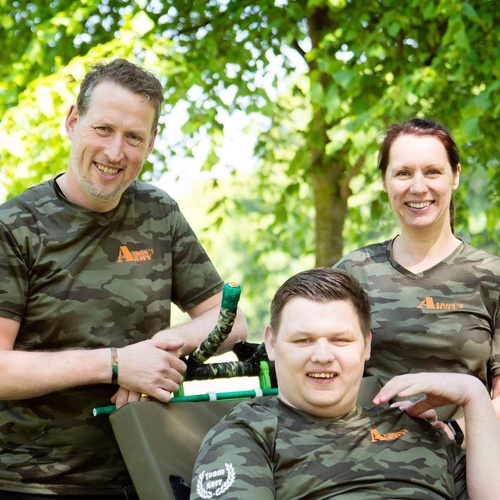 Team Kerr
Carers from Co. Down, Northern Ireland
MY DISCIPLINES
ABOUT ME
We are a family that love to run together consisting of Mum (Sandra), Dad (David), and the main man himself, our son Aaron. We run all over the UK & Ireland promoting inclusion and equality for people with complex needs. We are also passionate about organ donation as Aaron had a kidney transplant in 2010, receiving his new kidney from his Dad. As if we weren't busy enough, we also decided to set up a charity in our son's name "Aaron's Army"!! which supports those starting out in assisted runnin
MY BIGGEST ACHIEVEMENTS
Completing 40 marathons together as a family. Aaron being named as one of the UK's most influential disabled people in 2019. Receiving the Lord Mayors medal at Dublin City marathon in 2016. Run in all 32 counties on the Island of Ireland. Working with Manchester marathon to see it become fully inclusive for assisted runners in 2019.
MY PERSONAL RECORDS
MY NEXT GOALS AND PROJECTS
To one day run the streets of London. Our first Ultra (50K) in June 2020, taking place at Victoria park in Belfast. To continue to inspire others and promote inclusion.
CHECK OUT MY SPOTIFY PLAYLIST