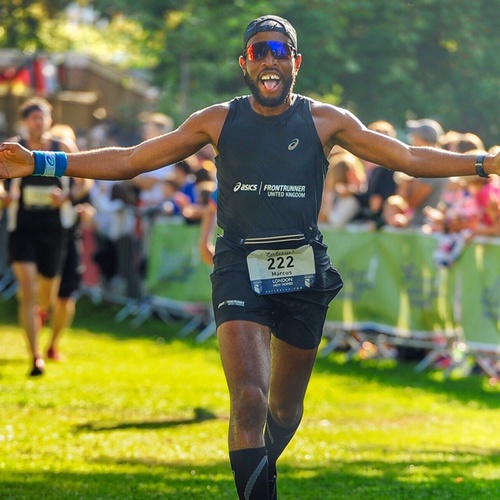 Marcus Brown
Quantity Surveyor from London
Coach: John Starrett
MY DISCIPLINES
MY DISCIPLINES
ABOUT ME
I'm a 16x marathon runner working to complete the six world marathon majors. I've completed five majors (Berlin, Chicago, London, New York and Tokyo). With my running I work towards advocating the balance of a sound mind and sound body.
MY BIGGEST ACHIEVEMENTS
For me the journey is everything. It's made up of all the good and bad moments in races or training. Running is part of my life and not a destination, so for me what's important is going from adventure to adventure and enjoying the journey.
MY PERSONAL RECORDS
MY NEXT GOALS AND PROJECTS
To complete the six World Marathon Majors in Boston this year.
RECENT & UPCOMING EVENTS
| Date | EVENT | Discipline | Age group | Time |
| --- | --- | --- | --- | --- |
| 07.10.2017 | Chicago Marathon | Marathon | | 3:35:18 |
| 13.01.2018 | Victoria Park Half Marathon | Half Marathon | | 1:28:49 |
| 15.04.2018 | Boston Marathon | Marathon | | UPCOMING |
| 21.04.2018 | London Marathon | Marathon | | UPCOMING |
| 04.11.2018 | New York City Marathon | Marathon | | UPCOMING |
MY FAVOURITE ASICS PRODUCTS