With winter around the corner (gasp!) for those of us in the Northern Hemisphere, disappearing sunlight joins the (very long) list of things that get in the way of our running. As if busy schedules, injuries, and Netflix weren't enough!
While you probably don't deliberately plan to run at midnight, many of us forget that a run started at 5pm in November will look very different by the end than a run done at the same time in July. Morning are much darker too. Don't fret, though! With the right amount of planning, preparation, and outfitting, night running doesn't have to be scary. We created a special collection in the Runkeeper Store that features some of our favorite running gear to help you shine (literally), which we've explained more in depth below. Let's take a look!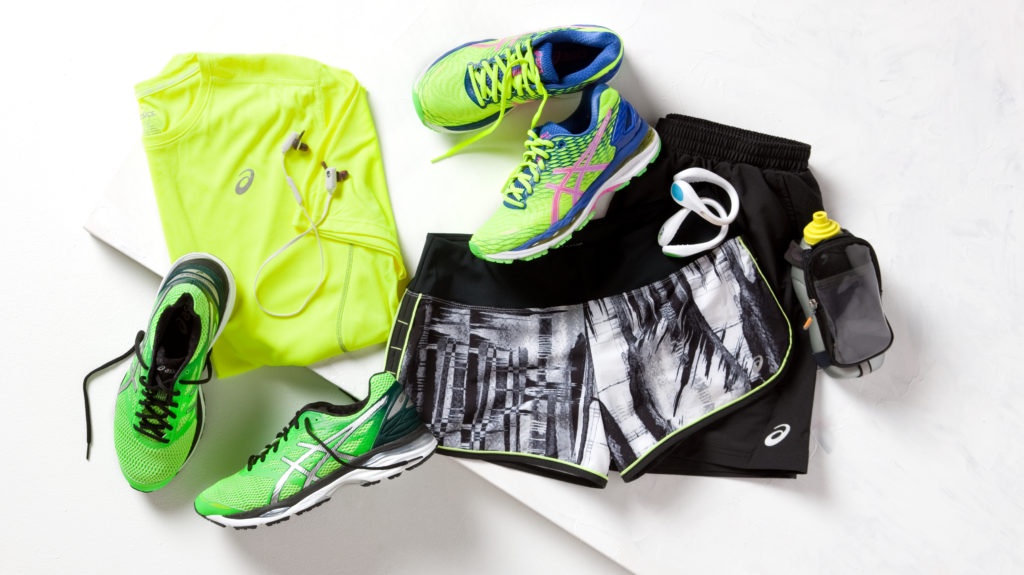 Reflective apparel
While the brightest of neons are a great way to ensure you stand out, there's tons of new advances around reflective apparel materials that will please runners with more subdued tastes. Our Visibility collection includes select items from the ASICS Lite-Show lineup,* which takes darker colored fabrics and dots them with reflective strips around the seams, hems, zippers, pockets, shoulders, and more. So a shirt or capri that won't look bright and shiny in the daylight becomes perfectly illuminated when car's headlights shine on them. The collection includes tops, bottoms, and accessories for men and women, so you'll be covered from head to toe.

Illuminating accessories
If you're not ready to replace your entire wardrobe, a few key accessories can help you stay illuminated at night. There's the classic mesh reflective vest, which retails for $25 and can be easily thrown over any running outfit. If you're more fashion conscience, there's the ASICS Lite-Show Arm Sleeves (nice and bright), the Lite-Show Run Cap, and the Lite-Show Windblock Beanie. The beanie and the arm sleeves serve a dual purpose of keeping you warm and illuminated, so you get a lot of bang for your buck with those. Speaking of dual purpose, our Nathan Speedshot Plus Insulated Handheld water bottles are also fully reflective, so they're another great option. Stash an accessory or two in your gym bag and you'll never worry about being caught in the dark.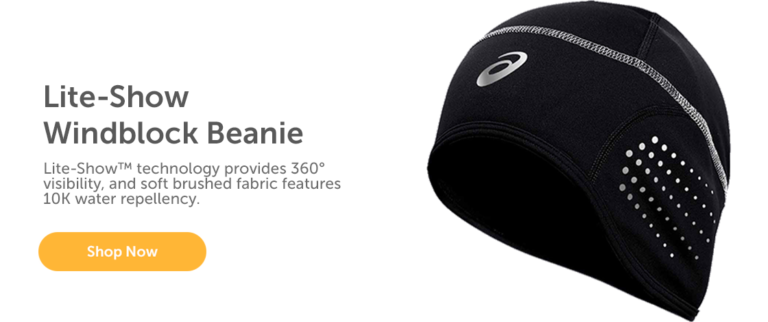 Headlamps (and lights in places you didn't think you could put them)
For maximum light, a headlamp will help guide you through the darkest of spots. If you're looking for even more direct light, Nathan offers a handheld lamp that lights up the ground as you keep your hands in their natural running position. We're also huge fans of the 4id line, which offers more flexible lights that wrap around your upper arms or heels and come in a nice array of colors. The battery lasts between 70 and 100 hours, so you've got a lot of night running in your future with these.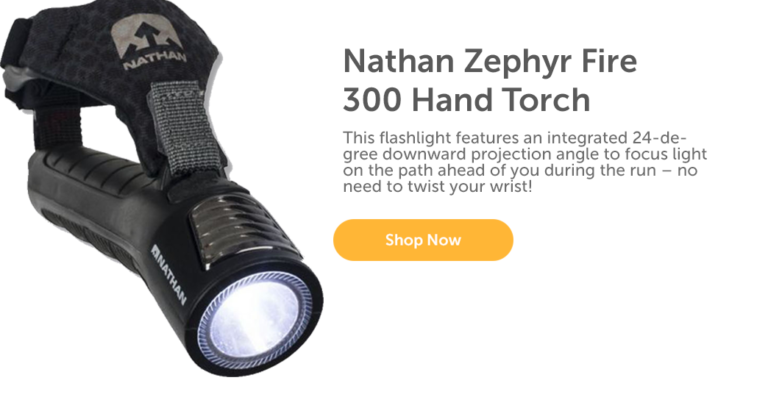 While we're here to make sure you get outfitted correctly, be sure to take additional precautions on a night run by picking routes with more streetlights, running on the sidewalk or the correct side of the street, and keeping in close communication with those you love. Do that, and you'll have to find another excuse for skipping tonight's run.
*Don't find what you're looking for in our store? Visit asics.com for access to the full Lite-Show collection!