Following ASICS' guiding philosophy of "Sound Mind, Sound Body™", the company aims to make critical changes to its production process. Keeping the planet and consumers in mind, ASICS will reduce its environmental impact by sustainably sourcing materials such as polyester, cotton and leather by 2030.
Since our founding in 1949, our purpose has been to help people achieve a sound mind in a sound body. But to do this, we need a sound earth to run on. So we're taking action—reducing CO2 emissions, embracing recycled materials and using less resources, to continue bringing the benefits of movement to the world we love to run in.
How ASICS is reducing its carbon footprint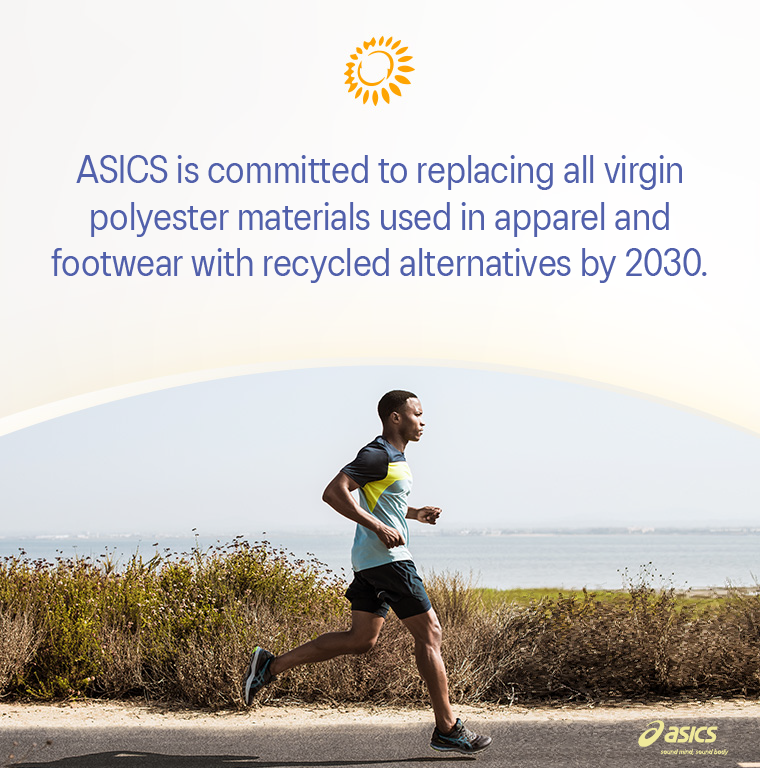 ASICS accelerates its action on climate change by setting science-based emissions reduction targets. The company aims to reduce CO2 emissions from its direct operations and supply chain 63% by 2030 as compared to 2015 and achieve net-zero by 2050.
ASICS takes a circular business approach to address climate change, with the goals to use less materials, make products that last longer in an efficient way, and recycle more. To expand the action, the company became the first Japanese company to join The Fashion Pact, a group of textile and fashion industry companies committed to meeting environmental goals, reducing climate change, restoring biodiversity and protecting waterways.
Using recycled polyester in products
In 2020, ASICS replaced 19.5% of virgin polyester with recycled polyester as part of its total polyester fabric consumption. The company aims to replace all virgin polyester materials used in apparel and footwear with recycled alternatives by 2030. Increasing the use of recycled polyester will reduce carbon footprint from production.
ASICS Ocean Waste Collection
ASICS partnered with the Hirdaramani Group to produce the Ocean Waste Collection Project. Unwanted plastics are collected from Sri Lanka's waterways and turned into sustainable materials for ASICS products.
In 2021, more than 90% of new ASICS running shoes contain at least 20% recycled polyester in the shoe's main upper material.
Other Sustainable materials and process for a sound Earth
In addition to using recycled materials, ASICS has applied various materials and processes to footwear:
Bio-based materials. ASICS has invested in cellulose nano fiber (CNF), a material one-fifth the weight of steel and five times stronger. It can be made from almost any plant biomass. It's abundant and renewable. To date, ASICS has used CNF as a component of the soles of more than 8.7 million pairs of shoes.
Solution dyeing. Solution dyeing is a sustainable dyeing process that uses less water and emits less carbon than traditional methods. It reduces carbon emissions by about 45% from the dyeing process (that's the amount of carbon absorbed by 25,000 trees in one year). Solution dyeing reduces water usage by about 33%, the equivalent amount of water needed for one million people a day.
Using natural materials. Although ASICS' products are mainly synthetic, leather is the most significant natural material by volume. About 87% of the leather used in ASICS and Onitsuka Tiger branded footwear brands in 2020 had been sourced from Leather Working Group (LWG) medal-rated suppliers.
ASICS sustainability products and collections
ASICS' Earth Day Pack was launched in alignment with Earth Day and its upper material was made in part from approximately 5 tons of recycled textile, equivalent to 25,000 T-shirts.
Products in this line include GEL-LYTE™ III OG and GLIDERIDE™ 2 shoes. These products all feature the ASICS Sunflower icon to indicate there is a sustainable aspect to the product. Further information on the sustainably attributes of the product can be found in the product descriptions.
GEL-NIMBUS™ Lite 3 Running Shoes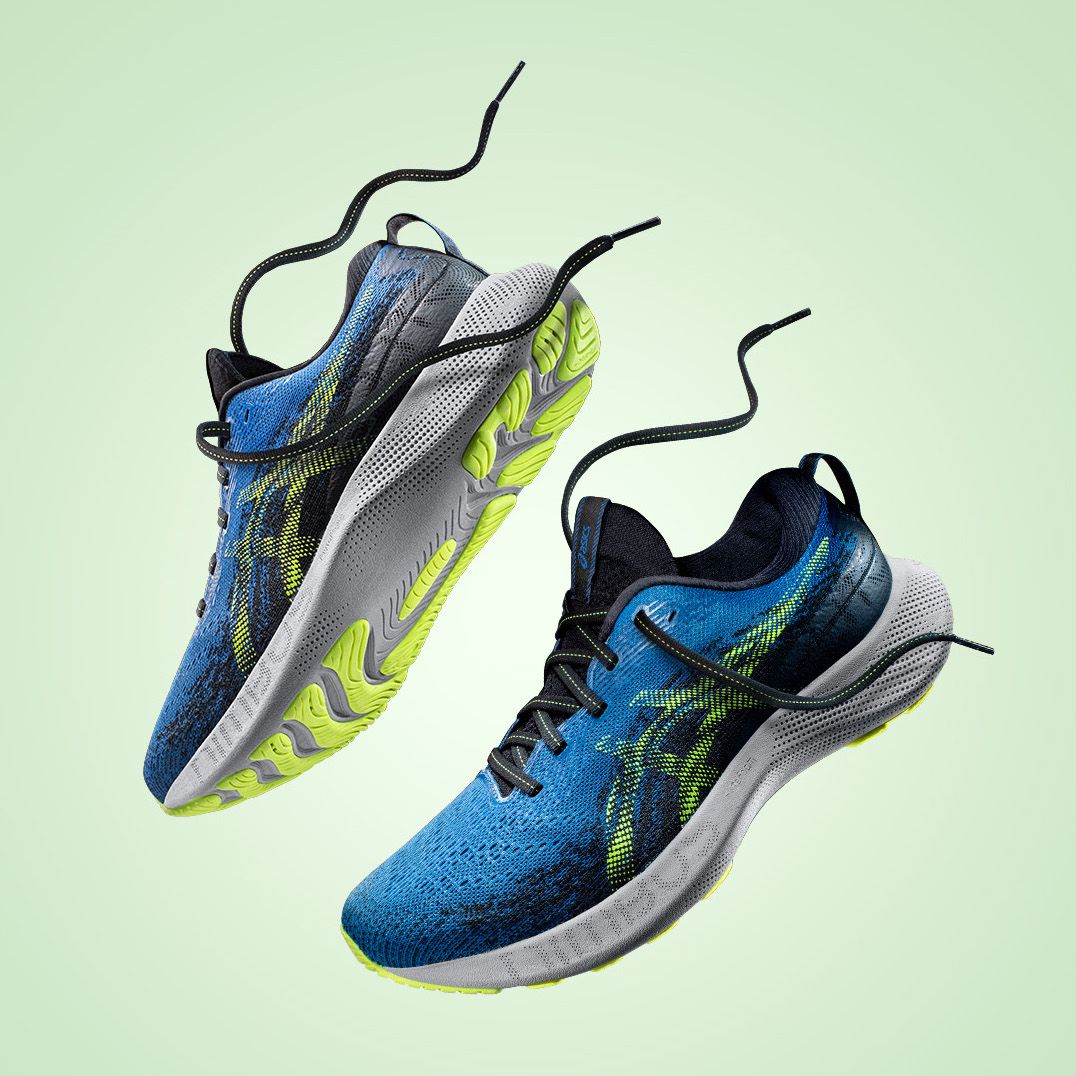 At least 50% of the GEL-NIMBUS® Lite 3 shoes' upper polyester is made from recycled materials. The sockliner is produced with a solution dyeing process that reduces water usage and carbon emissions in comparison to traditional dyeing processes. This ASICS running shoe also features a FLYTEFOAM™ midsole.
ASICS will continue to explore new materials and ways of improving its processes in an effort to preserve natural resources and limit its environmental impact.