Sakura represents beauty and new beginnings, the ending of winter and the beginning of spring. ASICS captured this, the beauty of Japan's Cherry Blossom season, with their ultimate ASICS Sakura Collection. Wearing the Sakura kit makes every woman feel beautiful, special and inspired. #ThisIsForMe
Starting with the Shoes:
A shoe should feel special when you run in it and the Nimbus 23 feels luxurious and comfortable with its AMAZING max-cushioned upper & plush sleeved tongue.
When the NEW ASICS Gel Nimbus 23 arrived, I've put in a few kilometers over the last few days to provide you with a personal review.
FIT
The fit is very important to me and they fit true to size with a roomy toe-box. I prefer a shoe that has plenty of room, so if you are like me then you'll love the fit of this shoe. It feels luxurious and comfortable, everything about the Nimbus 23 is perfection, from its true to size fit, to its spacious toe box, to its heel lockdown. I got super excited to take it for a spin.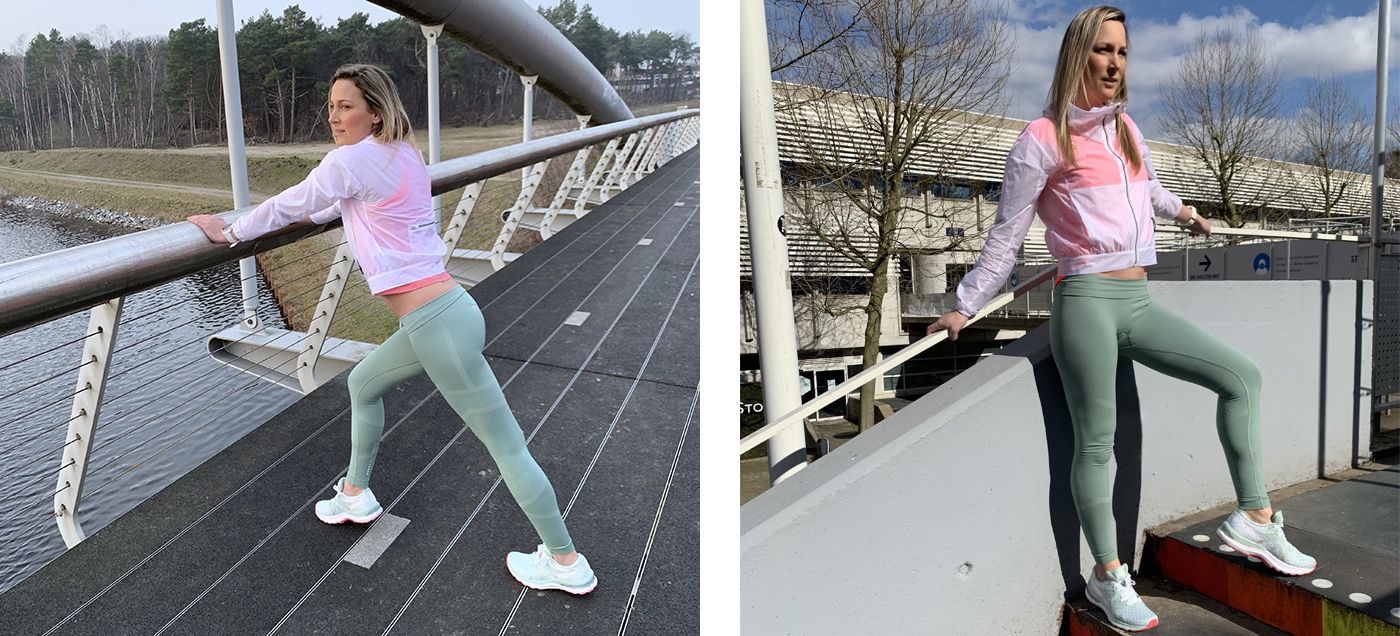 FEEL
The Nimbus 23 feels padded, protective and very smooth. A shoe should feel special when you run in it right? The Nimbus 23 feels special in every way with its AMAZING ample cushion around upper part of the tongue and the ankle. This is every girl's dream:) 
The tongue is thick and padded and attached to an inner sleeve so that NO tongue slide occurs.
The underfoot feels squishy and the upper supremely comfortable. I think it's ASICS' softest, best looking max-cushioned trainer.
RIDE
My first run was 12km intervals. The first 3km was at easy pace and I was really surprised with how plush and comfortable the ride was.
The Flytefoam feels less dense and more lively so I've decided to keep them on for my speed session. While pushing the pace up I found it to be slightly springy, however the Nimbus 23 is not a lightweight trainer. My feet felt the weight but because of the springy feeling and the comfort support I could keep the pace with little effort.
I took it for a few other rides, especially easy runs and I hardly noticed the shoe on my feet. It really makes running enjoyable and effortless and this is exactly what I need right now:)
The Nimbus 23 is suitable for everyone, from those who just started running, to experienced marathon runners. If you want to go out and enjoy your run to take-a-break and recharge with a quick easy run? Then this shoe is for you!  The ASICS Gel-Nimbus 23 will be the most popular running shoes this year, one that isn't built for speed but with deluxe comfort.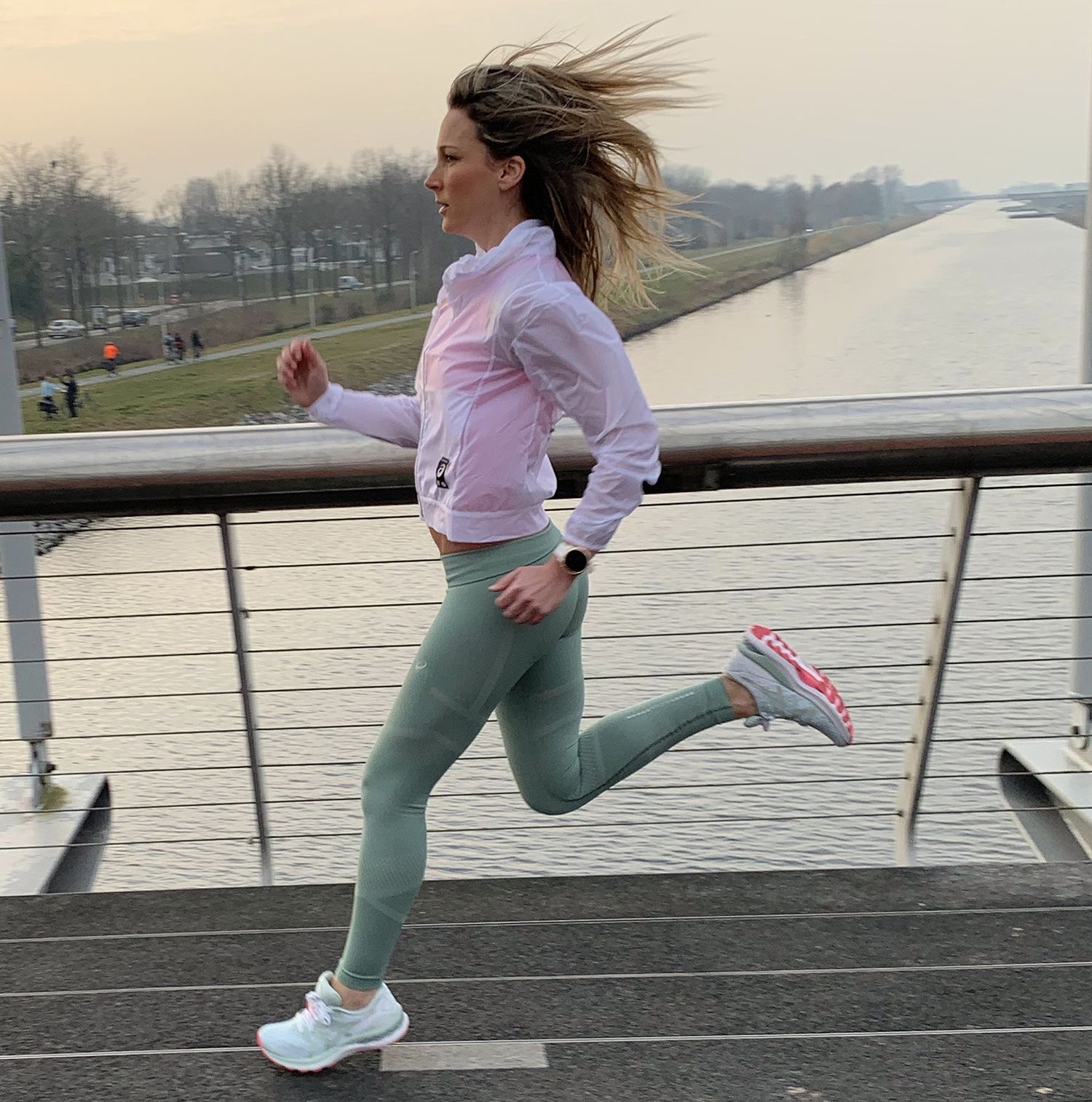 Tights, TANK & Jacket:
As I came down the stairs wearing my new Sakura collection, feeling beautiful and excited to hit the road, my daughter said "WOW Mom you look like an ice-cream" 

Well love, that is honestly the best way to describe this outfit... i feel delicious:) 
The Seamless Tight provides extra comfort. It is soft and flexible without any irritations. You can wear it high waisted or low waisted to make your run comfortable. Its breathable and you don't sweat as much, making it perfect for those in-between weather runs! I'm always in two minds when the weather is around 10degrees... should i go long tights or with shorts, so this is a perfect alternative for the mid-season runs!
The Sakura Tank:
Cropped with a pop of color! Like it was designed for me:)
The tank completes the outfit, it really pulls the whole colorway of the outfit together from the soft to vibrant colors. The fabric is lightweight & quick-dry making it ideal for the summer runs coming up. ASICS continued the luxurious style throughout this collection, you will notice the well thought-through details like the gold Sakura flower and the golden Sakura stripes on the shoes. This is deluxe in a box.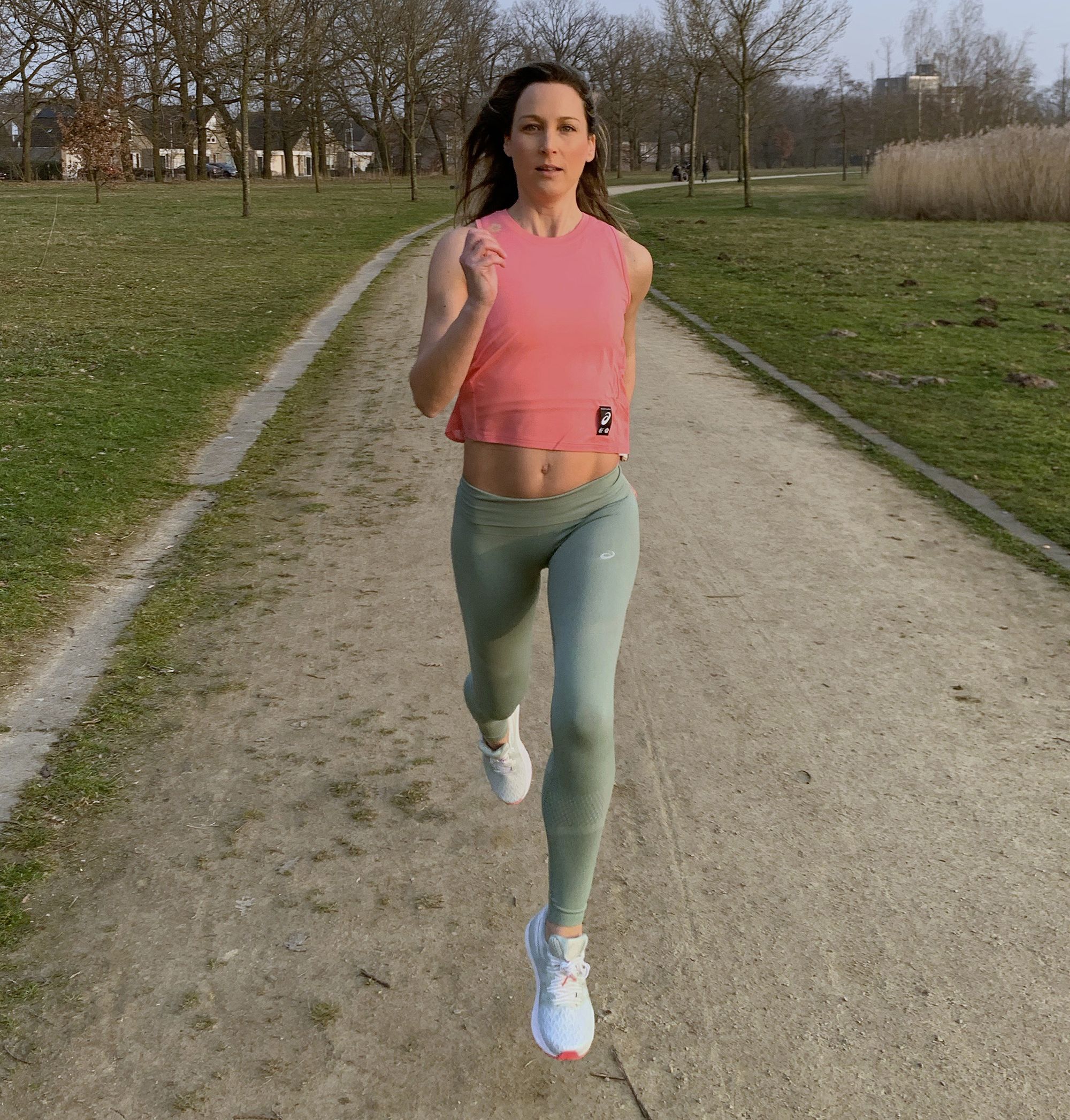 Sakura Jacket:
A Girl can never have enough jackets, but this one of my top 3! It is slightly transparent making it interesting with what color you'll wear underneath... very stylish with that fun factor! I also like that it is a bit cropped it fits perfectly when wearing it with summer shorts. 
This water repellent jacket is ideal for the blossom season, especially in the Netherlands with the unexpected rainy days. 

Ladies... all I can say is you will love this collection. It makes you feel beautiful, its luxurious and comfortable and dare I say delicious like an ice-cream:) 

geschreven door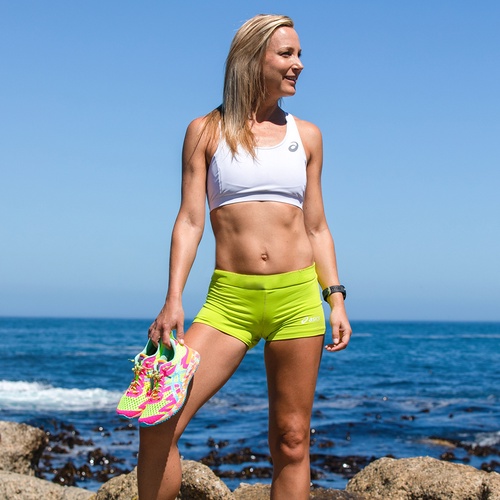 Chantel De Lange
Search Engine Optimisation & Social Media Strategist van Tilburg


Club: https://www.facebook.com/Runshop-Greg-van-Hest-756777721008735/
Coach: Greg van Hest & Ad van den Berk
Mijn disciplines