The Gel-Noosa is back and I'm here to tell you everything about my "new" experience.
The Gel-Noosa is back (the iconic model) and I, as always, very curious to try it on.
My experience in the past with this model was not the best and, therefore, I was even more curious to try and have my own opinion. Hopefully positive.
Searching for a lightweight, comfortable, not so stable pair of shoes for short or interval training, my choice was the new Gel-Noosa Tri 12.
But wait... What about the colorways?
It's stunning and I love it.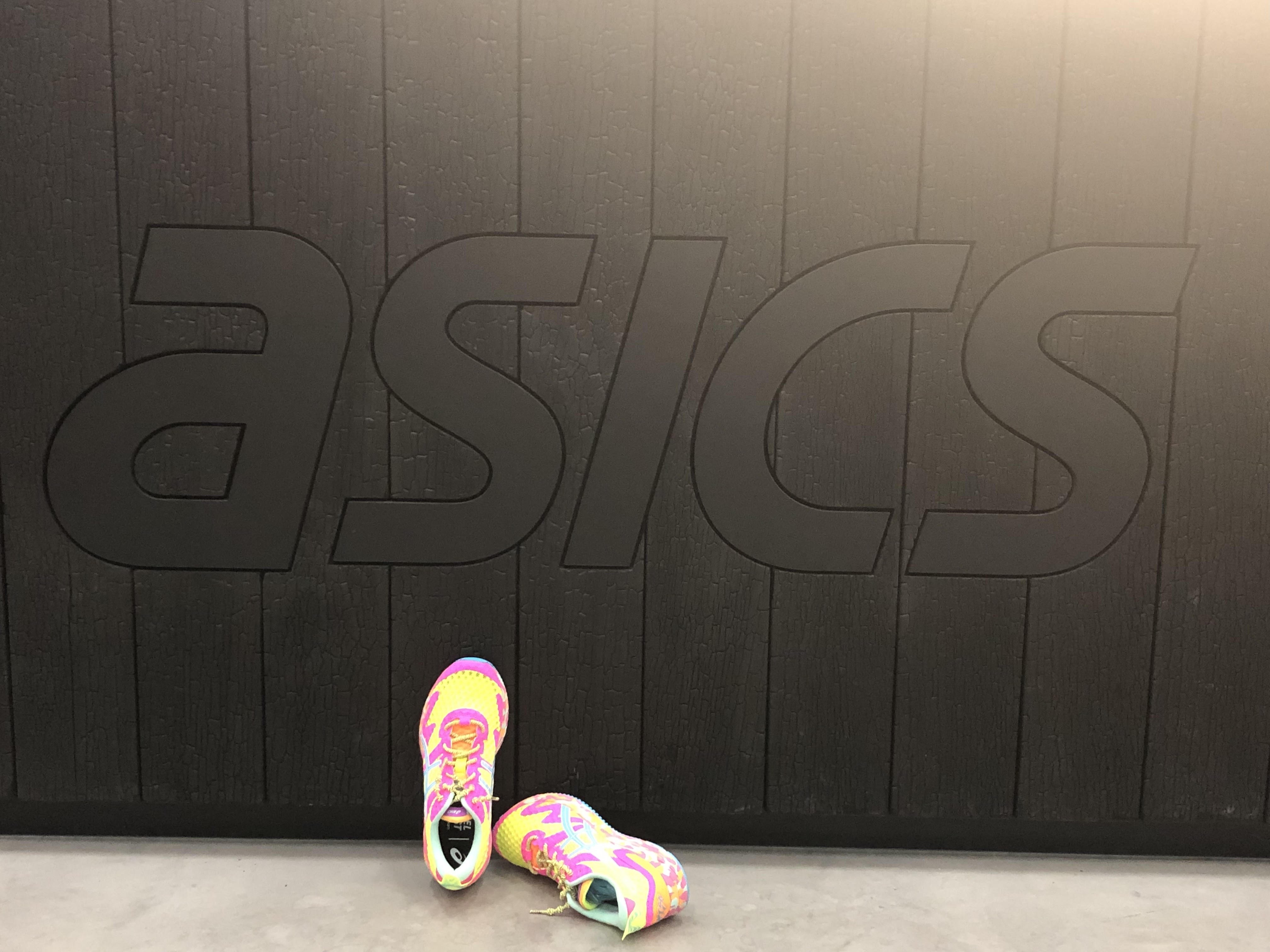 My experience in the past was not so good, because I was looking for a lighter shoes with a fast transitions, I'm not for a stability shoes and, in my opinion, the previous version were too stable for their functionality and the sole was a little too hard.
When I did running with the new Gel-Noosa, after one KM I started to smile naturally.
Very pleased with the model and I will explain to you why.
For neutral runners - I'm not a neutral runner, but I adapt better to neutral models. And what does it have as an advantage? Well, that means it is no longer as stable as the previous model and I have more freedom of movement. The main difference vs previous version is the absence of medial support (Duomax technology) which makes the new Noosa Tri 12 a great option for neutral runners.
The introduction of Flytefoam - The lightest foam on the market that offers lightness, comfort and durability. In addition to the lightness, I no longer feel the hardness I felt previously. The fact that they are softer makes me run faster and enjoy comfort at the same time.
In addition to Flytefoam, we have other elements that also increase the comfort of the shoe: The fact that has no seams and hand feel interior, means that you can even use the shoes without socks (in my case, I always prefer to wear socks) and the Rearfoot Gel increases comfort (especially for heel landing runners).
What about the outsole: I ran on a rainy day because I also wanted to test the new outsole. Like the Gel-ds trainer, the outsole offers a very good grip, even in a rainy day, which made me run a lot more confident. Besides that, also has full ground contact that provides a smoother transition from heel strike to toe-off.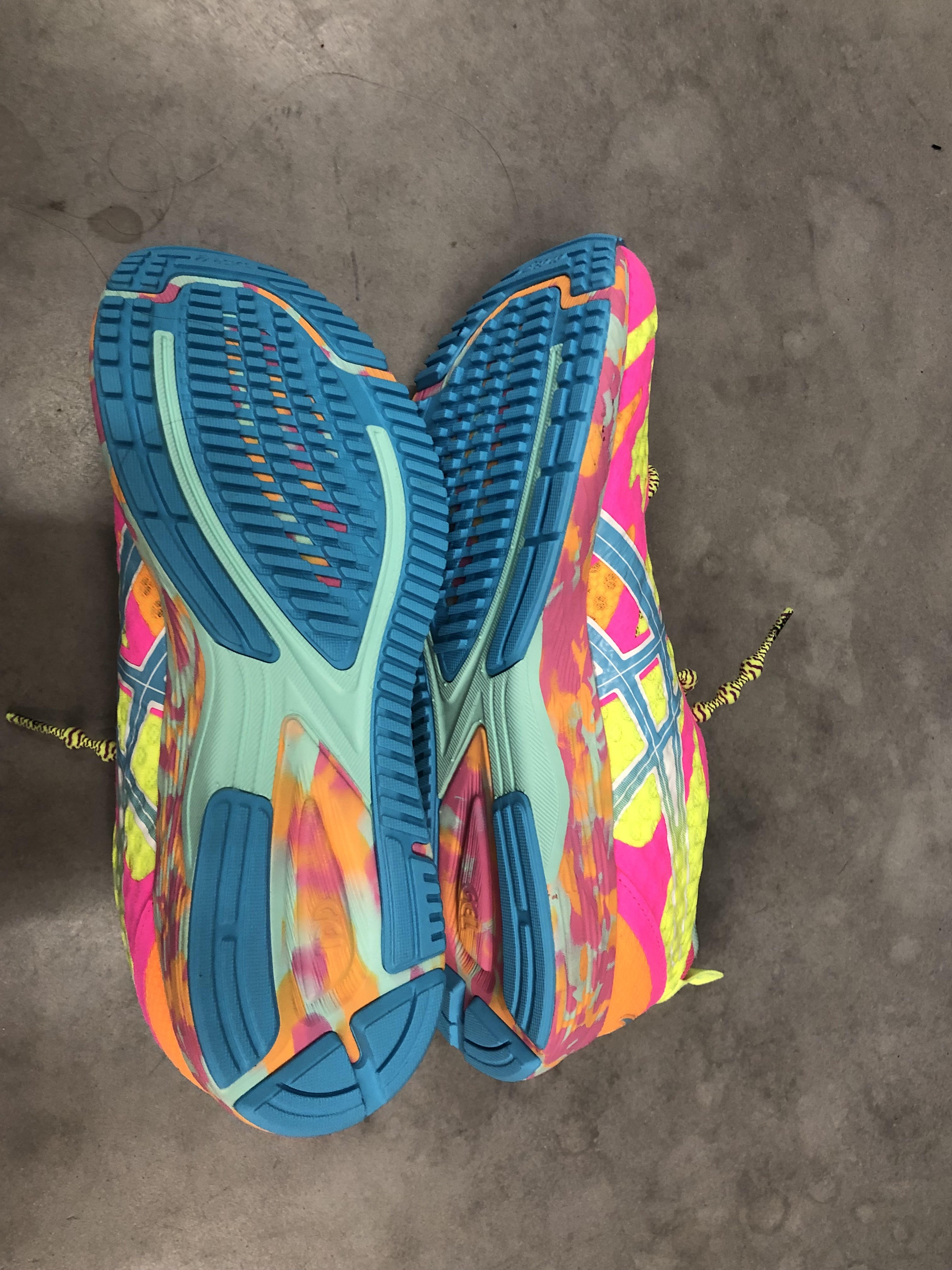 My first session was for an 8km training session, where my goal was to do a lighter run but with higher speed compared to long runs.
In the second session I did an interval training (2x 200m-300m-400m-300m-200m). When I do interval training, I always make sure that my shoes are light but, above all, super reactive. And I can assure you that I got both features.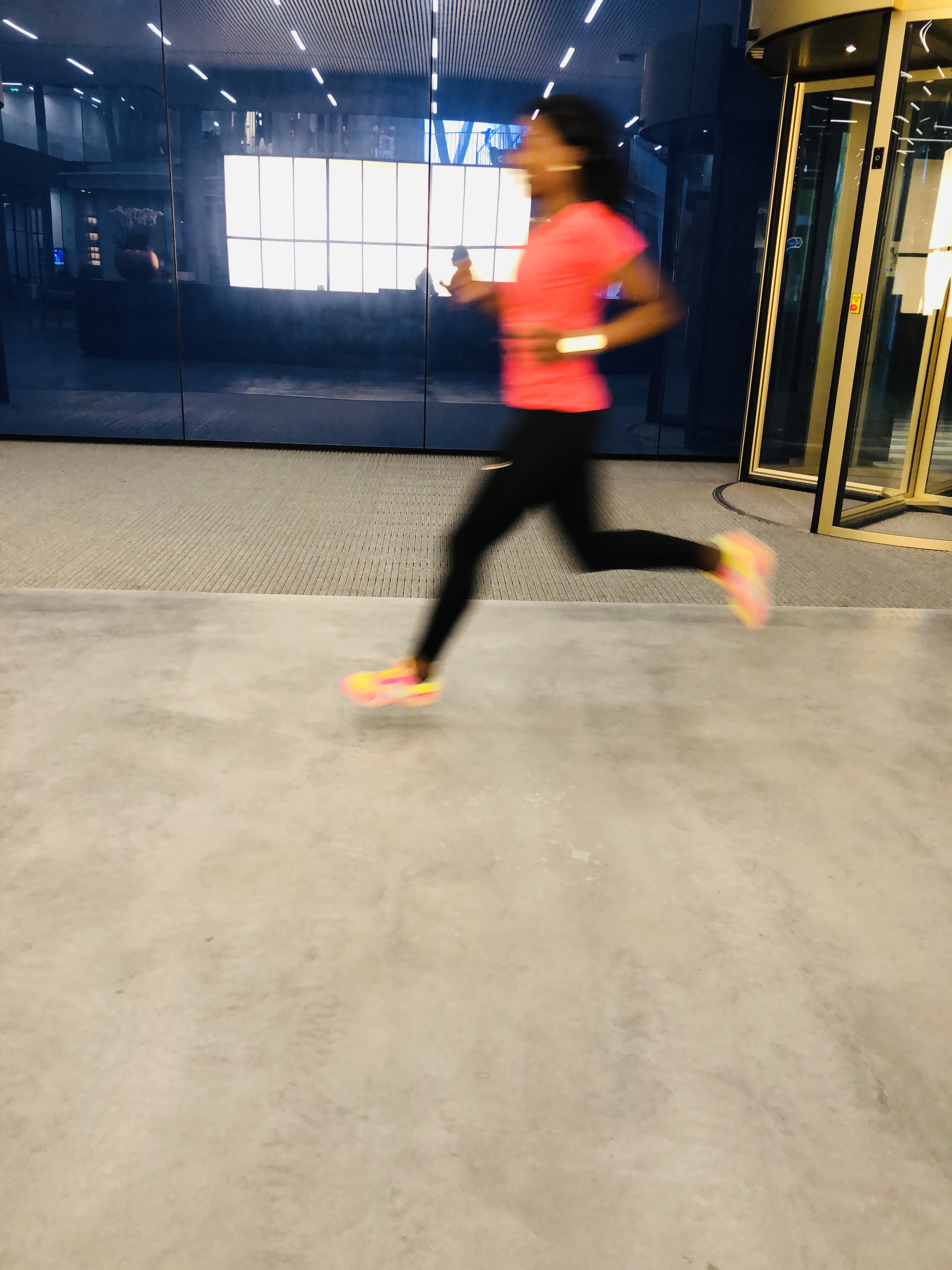 Well, I think everyone can see that the feedback is quite positive and much better than the previous version.
Now I have an amazing pair of shoes.
They are beautiful, super light (205gr for women), comfortable and responsive for my runs between interval training up to 10/15km, on rainy days I still have a great grip and on summer times, I have an open mesh with great breathability level and seamless that helps keeping your feet fresh during the run.
Fun fact: Did you know that these shoes are associated with the triathlon?
This shoes takes its name from Australia's largest triathlon and stays close to its triathlon roots with tabs on the heel and tongue so the shoe can be pulled on quickly in transition areas. It comes this time with ASICS-branded CATERPY elastic laces, giving athletes a no-tie option.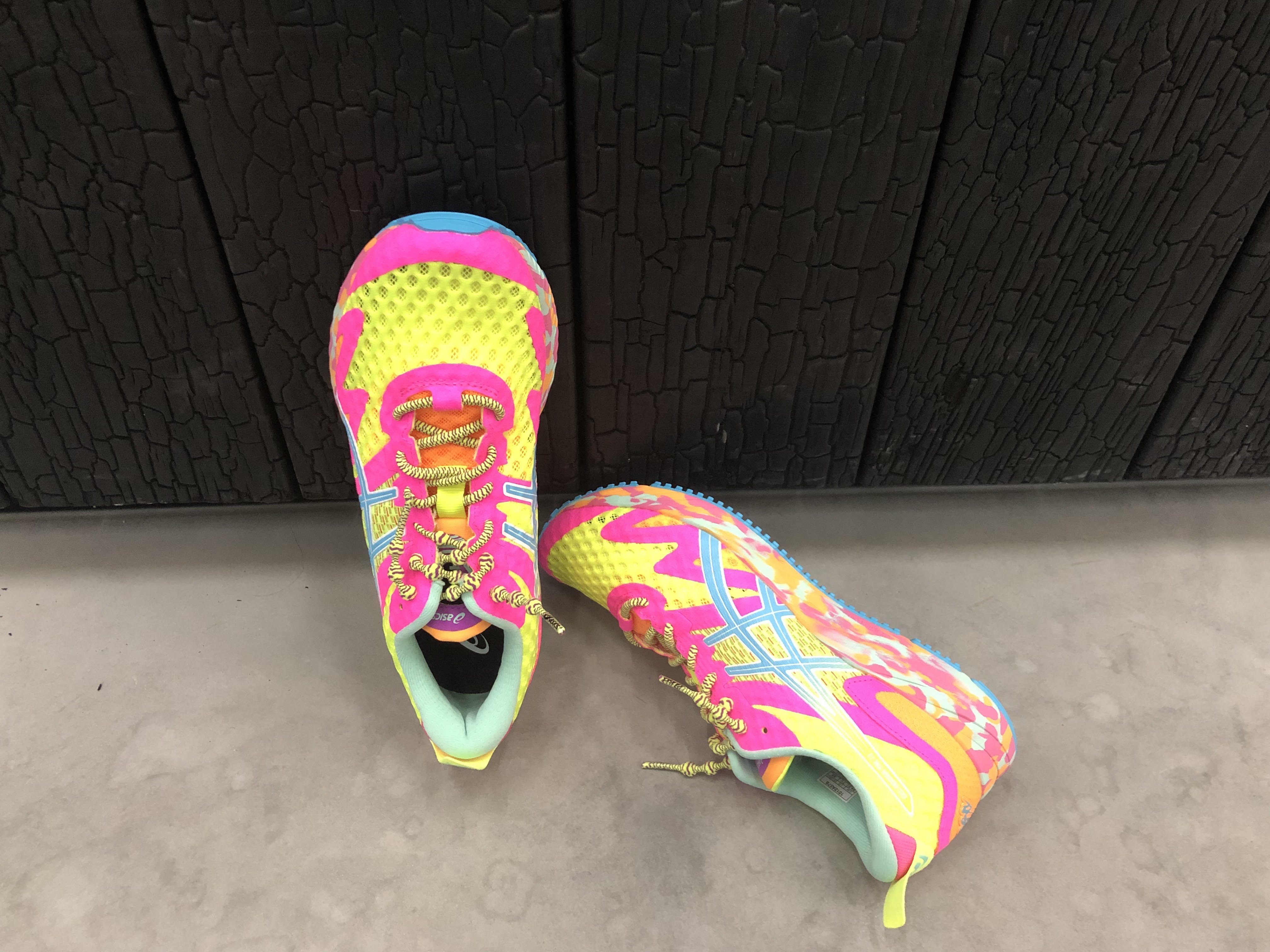 geschreven door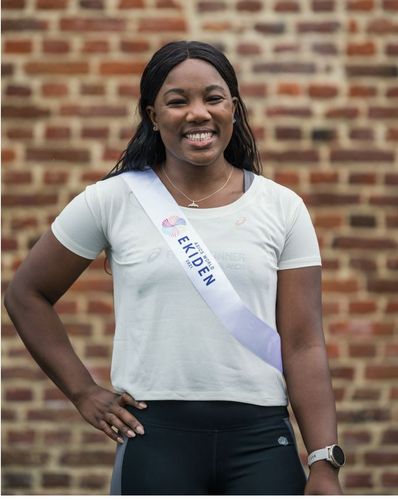 Mijn disciplines