The EvoRide is the third shoe in the ASICS Meta series. They are the three Musketeers of ASICS - with the premium MetaRide, the mid-rage GlideRide and the speedy-light EvoRide. The EvoRide delivers a smooth & efficient run, keeping your legs fresh and turning over for longer, they are my new tempo-day shoe!
The EvoRide also uses the ASICS guide-sole rocker technology to propel you forward with the aim to reduce fatigue, especially on your achilles by controlling ankle flexion. It is designed to save energy while running by keeping your legs fresher for longer.
I received my EvoRide's the day before flying to Spain for the Benidorm HalfMarathon to take part in the 10km race. Without hesitating, I packed them in for my loosening runs.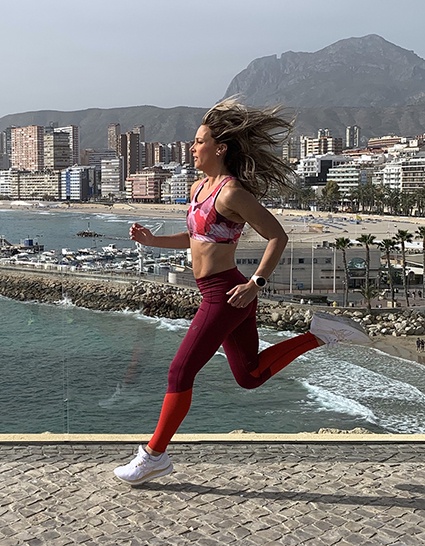 Their step-in felt amazing. They fit true to size, even the arch fitted great which makes them a good out of box shoe that does not need miles for it to shape.
My first impression during my "shake-out" run was unbelievable. I thought if my legs will be this jumpy and light, then it's going to be a good race!  The EvoRide is simply lighter and firmer with its single layer of FlyteFoam. You still get the support from the solid strong heal counter and with the good cushioning around the sock liner.
My feet felt snug, locked and ready to rock.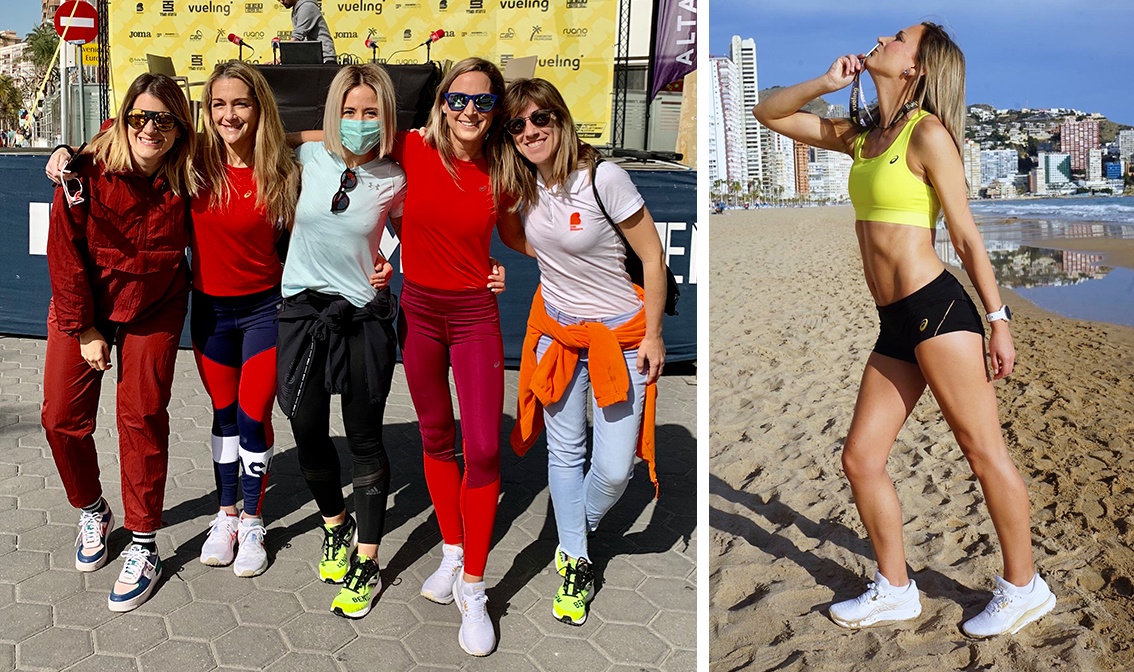 The modern upper mesh is very breathable that adds the light weight of the shoe. The tough is well padded, in fact it is nice and puffy that adds to the comfort. You will also notice some extra padding at the ankle, making it extra comfortable!
I love the ASICS's innersoles, they are always well cushioned that gives you some insta support. The outer soles are interesting with the white part being the exposed foam and the cream part being the AHAR – Asics High Abrasion Rubber, and there are a lot on the front sole making it a very durable shoe.
The curved design of the shoe gives you that bouncy, pop effect into your stride, especially if you like to push up the pace. I enjoyed a smooth ride during my loosening runs and I can honestly say I felt consistent and stable while covering 20km that weekend with my new EvoRide shoes.
If you enjoy the RoadHawk and DynaFlyte but looking for a more-dynamic shoe, then you will love this one for sure!
The EvoRide is my new tempo-day shoe!
They are ready to rock and roll the way I like it.
Chan

(photo credits by Anne De Jong)
geschreven door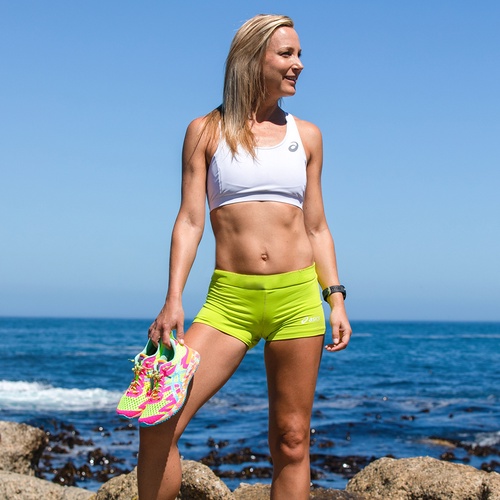 Chantel De Lange
Search Engine Optimisation & Social Media Strategist van Tilburg


Club: https://www.facebook.com/Runshop-Greg-van-Hest-756777721008735/
Coach: Greg van Hest & Ad van den Berk
Mijn disciplines