I went on holiday in Cape Town and could only pack two pairs of shoes, my brand new Nimbus 21 and my Tartherzeal racers. I normally break in a new shoe with a short 3km run, but my first run in Cape Town was a beautiful 20km run along the coast with some running friends. I laced up my new Nimbus and we were all set for the long ride...
From the moment I set off running, I was surprised at how springy they felt right up to the last few km's as I still ran comfortably, being so well cushioned.
The Nimbus 21 made a serious first impression!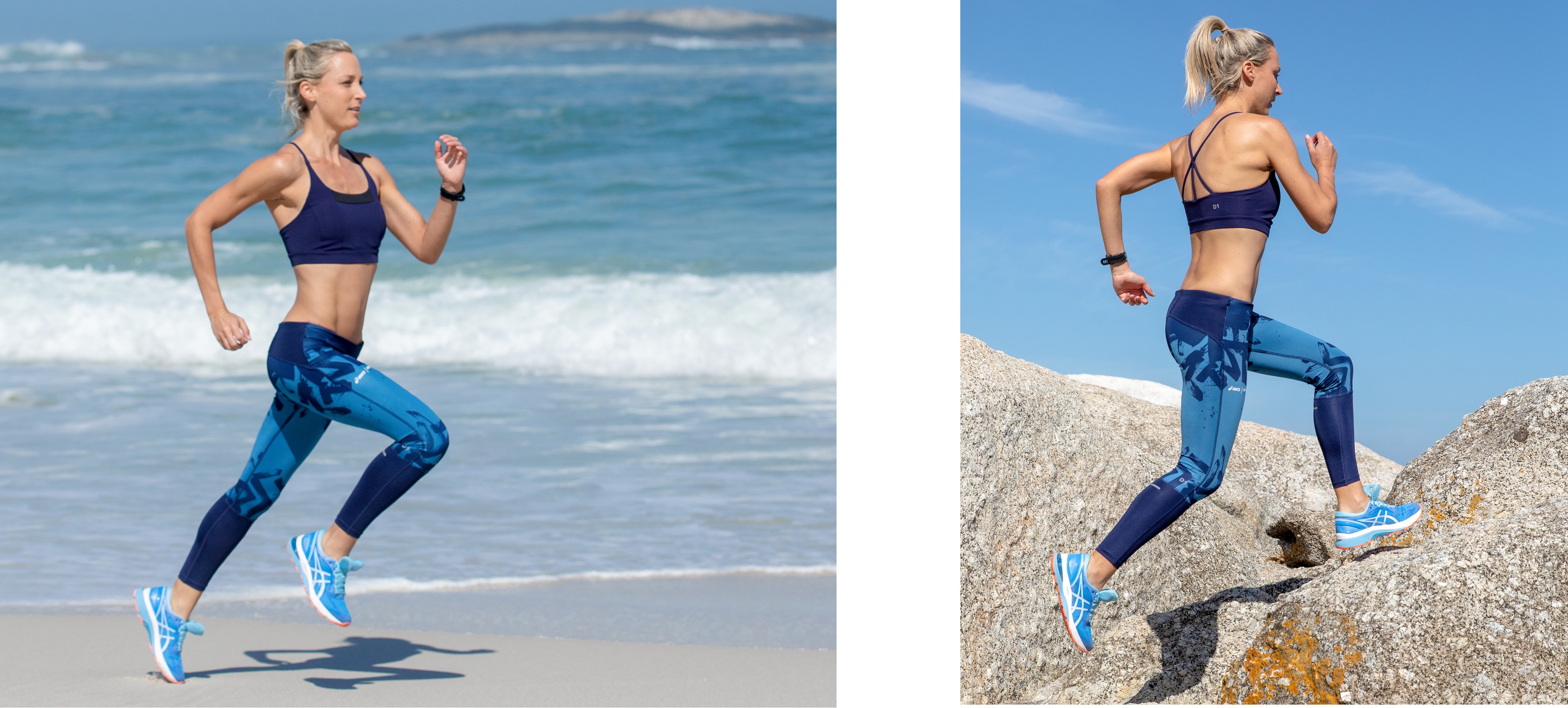 The Nimbus was brilliant over every surface I ran. Everyone knows how much I love running on the beach. Starting a day with a run on the beach could definitely become a lifestyle when living close to the coast. I was so happy I packed my Nimbus for my beach holiday in Camps Bay & Onrus river. The outsole of the shoe is so soft but with solid grip. Traction on a wet surface is excellent with great energy-return, I could keep my momentum running on soft sand and especially over hard ground. I also dared a few jumps over some rocky terrains and the grip really impressed me, I could jump over rocks without any slipping or loss of confidence.
I enjoyed a few trail runs in Onrus, so I would say the Nimbus 21 is suitable for a lot of different surfaces due to its tread being aggressive enough plus with the extra heal guard support. The shoe locks onto your feet, but still flexible making your runs smooth and comfortable.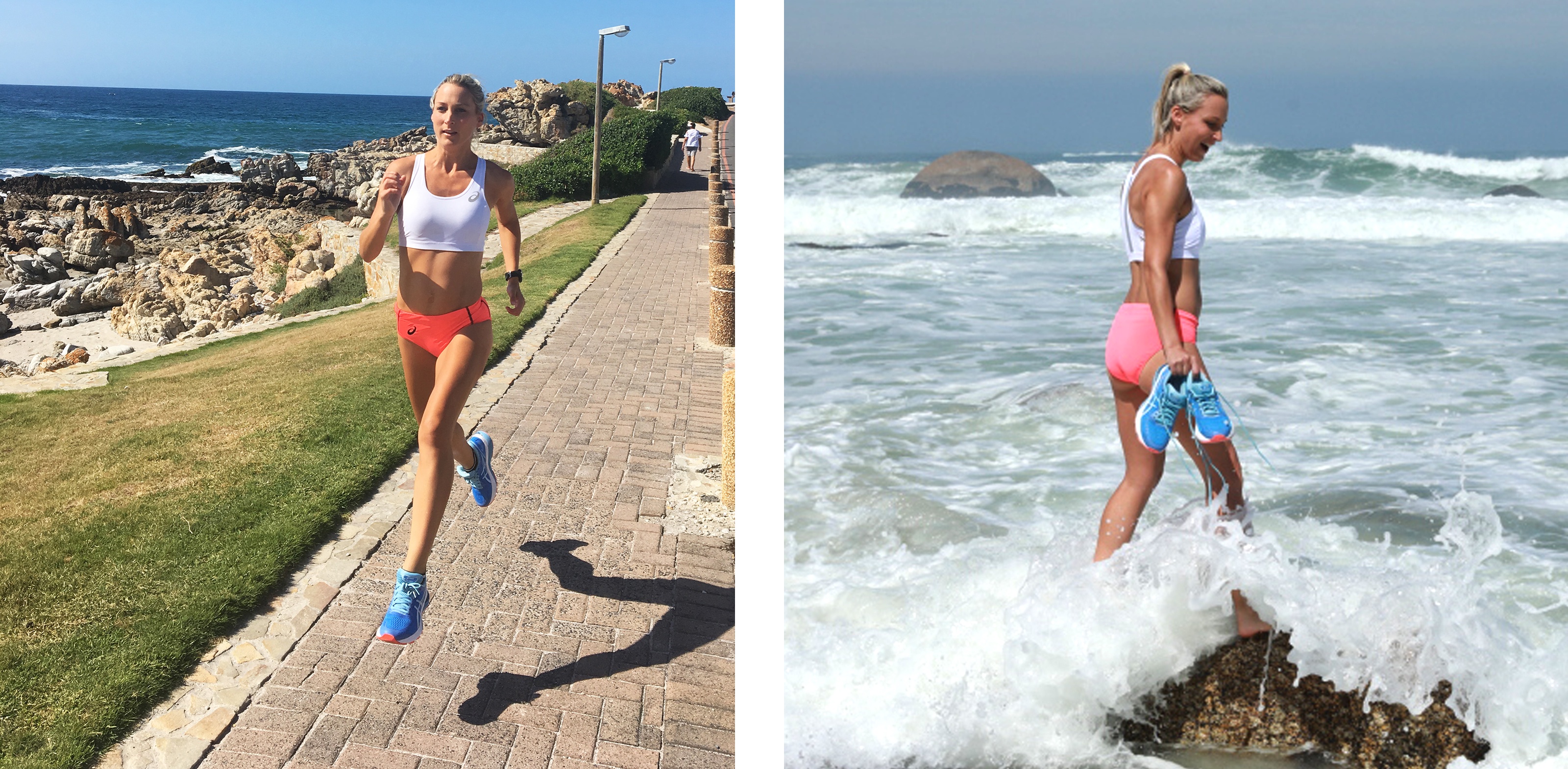 How do they fit?  
It is a good fit without being too roomy or loose. I find them having enough space around the toe section. Besides that they fit snug with the extra heal support, I also find that I don't have to tie the laces too tightly (or retie them 3 times that I normally do…haha) to ensure my feet don't move around. 
I personally prefer room in my shoes, but still snug making the Nimbus that perfect fit for me.
I love the mesh jaguar design and it has great breathability keeping your feet cool during distance running.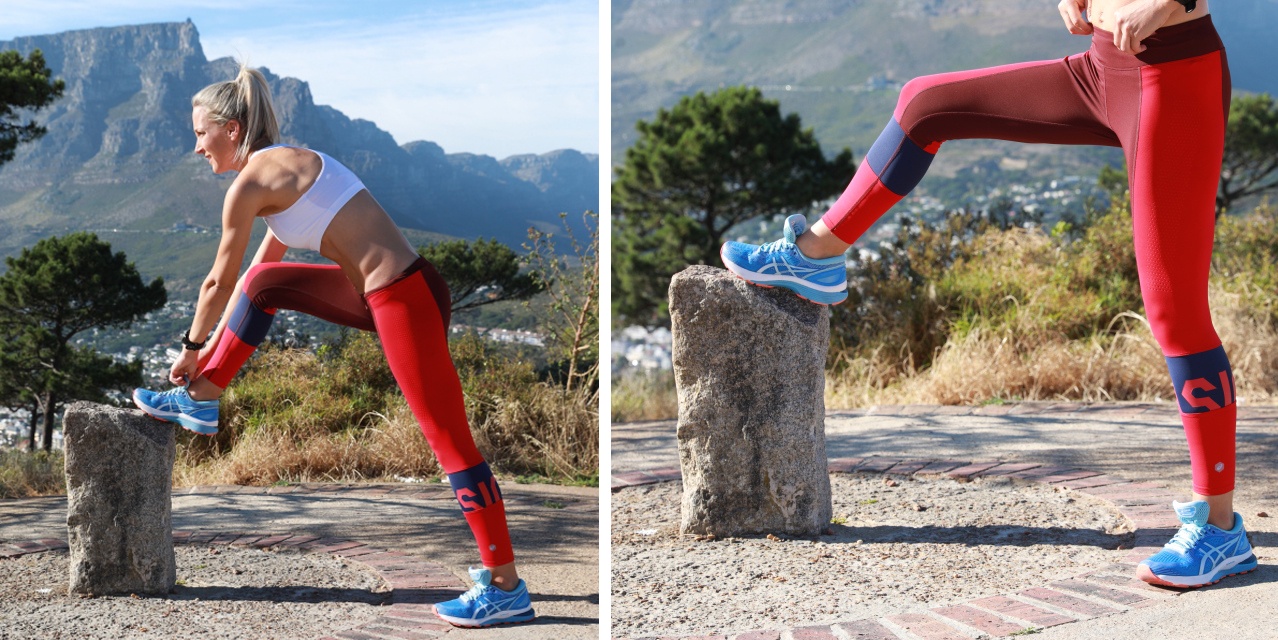 These shoes were made to perform!
The Nimbus is super supportive with great shock absorption for lengthy road runs due to the thickness of the sole, but still light enough to put a spring in your step. The dual Flytefoam sole (propel & lyte) contributes to this lightweight and cushioning at the heel that gives you that extra push forward.
I would say they have just enough cushioning to absorb the shock of impact but they still have great energy return to keep your running momentum going!
The Gel-Nimbus 21 is well suited for long easy runs, daily training, and for marathon distance racing.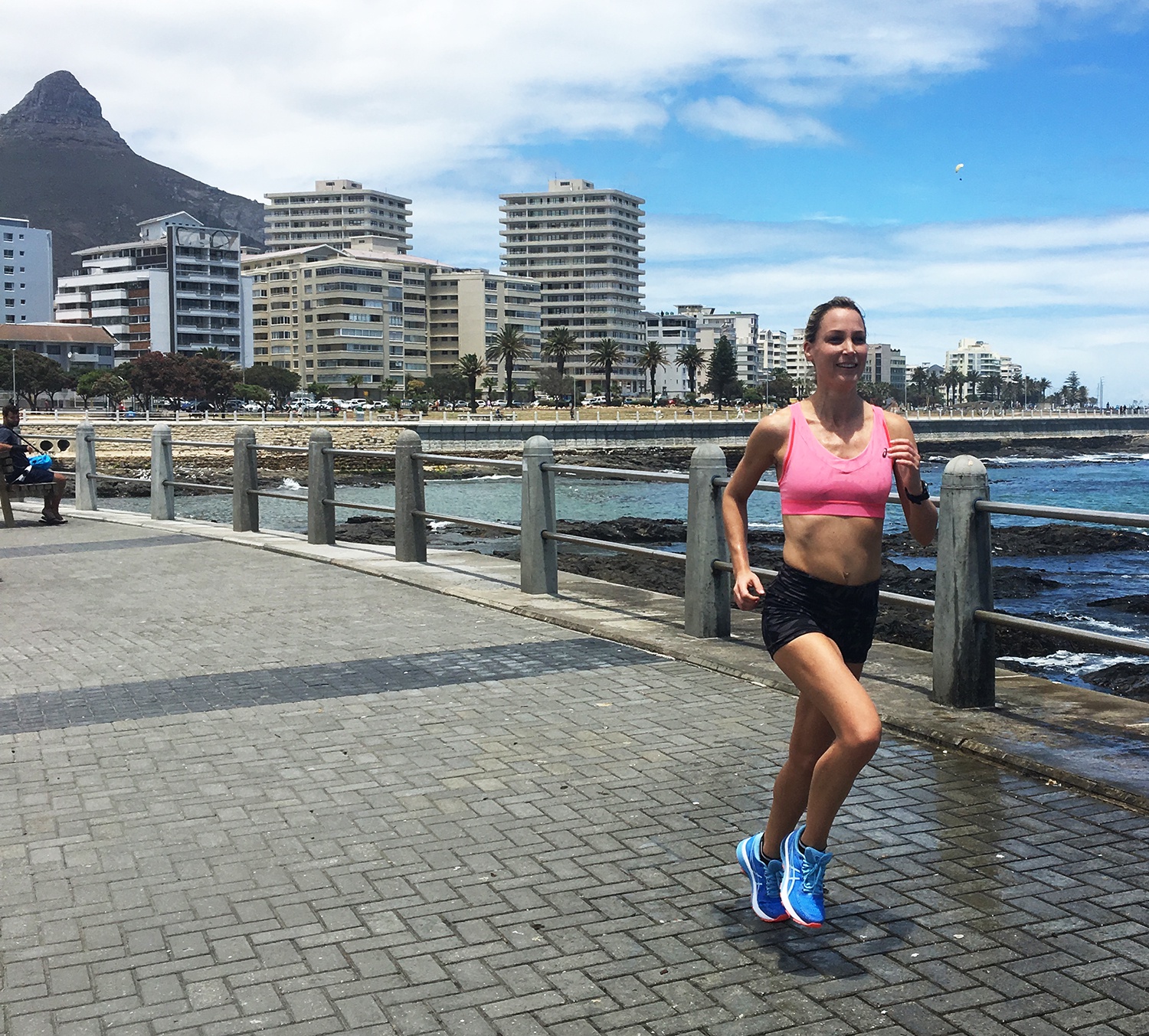 #iMoveMe
Chanteldl
geschreven door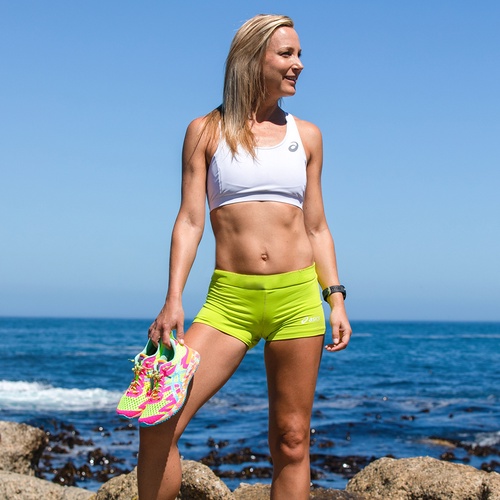 Chantel De Lange
Search Engine Optimisation & Social Media Strategist van Tilburg


Club: https://www.facebook.com/Runshop-Greg-van-Hest-756777721008735/
Coach: Greg van Hest & Ad van den Berk
Mijn disciplines