Inspired by the festive cherry blossom season, the Sakura collection is designed especially for us. In addition to the beautiful combination of colors, with delicate pieces and very soft fabric, we have footwear technologies designed specifically with female runner in mind and a beautiful apparel collection just for us. Today I am here to present you four products from this collection that I had the pleasure of trying and that I absolutely loved each of them.
GEL-NIMBUS 23
As runners, you have certainly heard of this model from our brand.
One of the best models for me and one of my first choices for daily runs and, especially, for my long distance running.
Since I started running longer distances (2018), I decided to use this model and with every new edition, the experience has been improved a lot.
I am a neutral runner and my runs are normally between 5km and 20km.
With only 255g for the women's shoes, the Gel-Nimbus 23 offers me a perfect combination between lightness, cushioning, stability, comfort and bounce back. These are all the features I look for when I run more than 5km and that's because in the past I had 2 knee injuries and my priority, since then, is comfort.
The focus from this model is on the superior comfort provided by Gel, Flytefoam and Flytefoam propel. These technologies will make sure that we have unique cushioning, increasing impact absorption and responsiveness for long distance runners.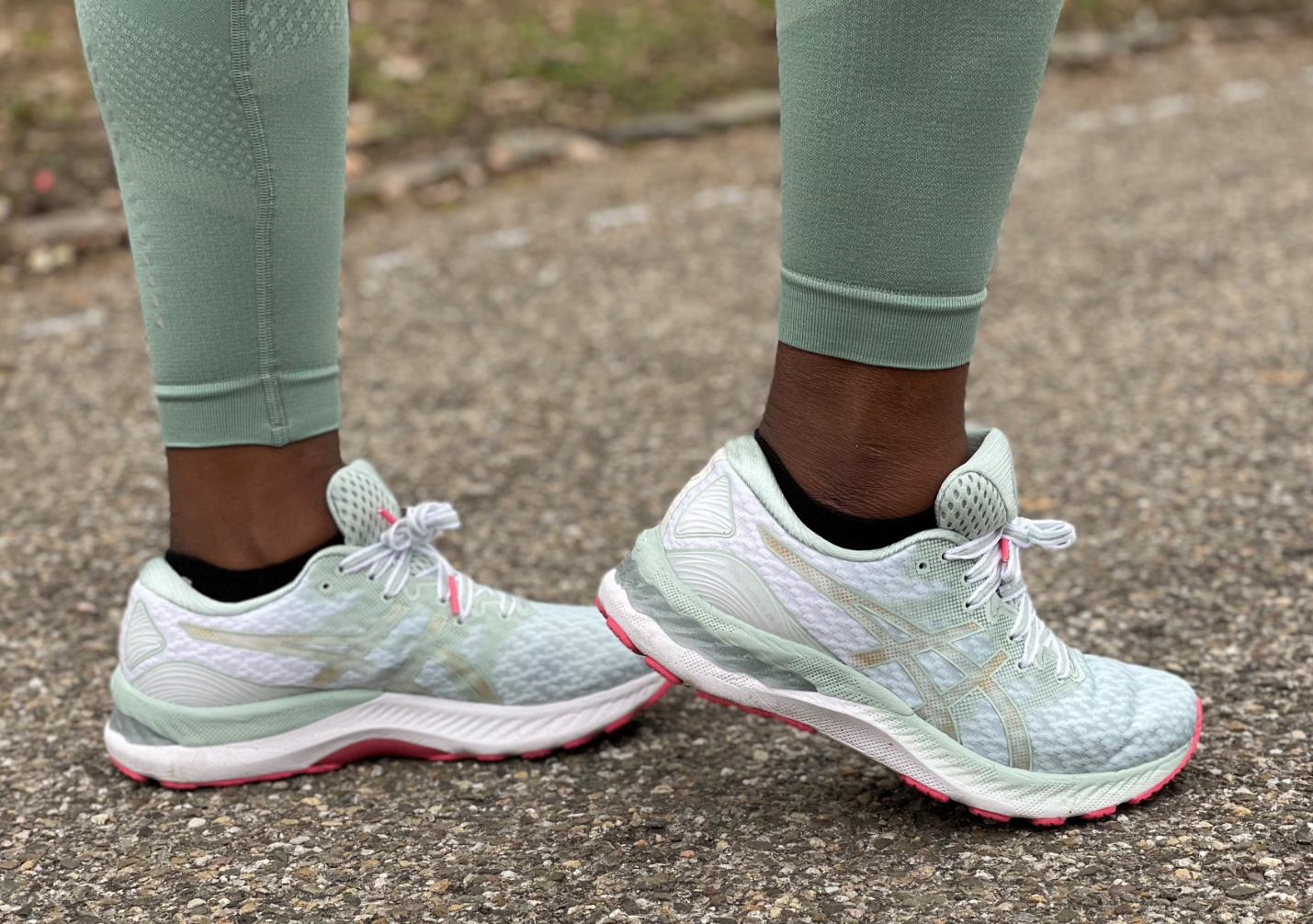 First impression: 
Last week I ran my first 10km with them and they are super comfortable, with an incredible stability especially in the heel area, lightweight, breathable upper mesh and super bouncy.
I totally recommend this model if you are a neutral runner, looking for a pair of shoes for daily runs or for longer distances.
In terms of technology, the 23 version is very similar to edition 22, in my opinion.
The biggest difference I felt here is that in Gel-Nimbus 23 I have slightly more space in the toe area which is even better for me.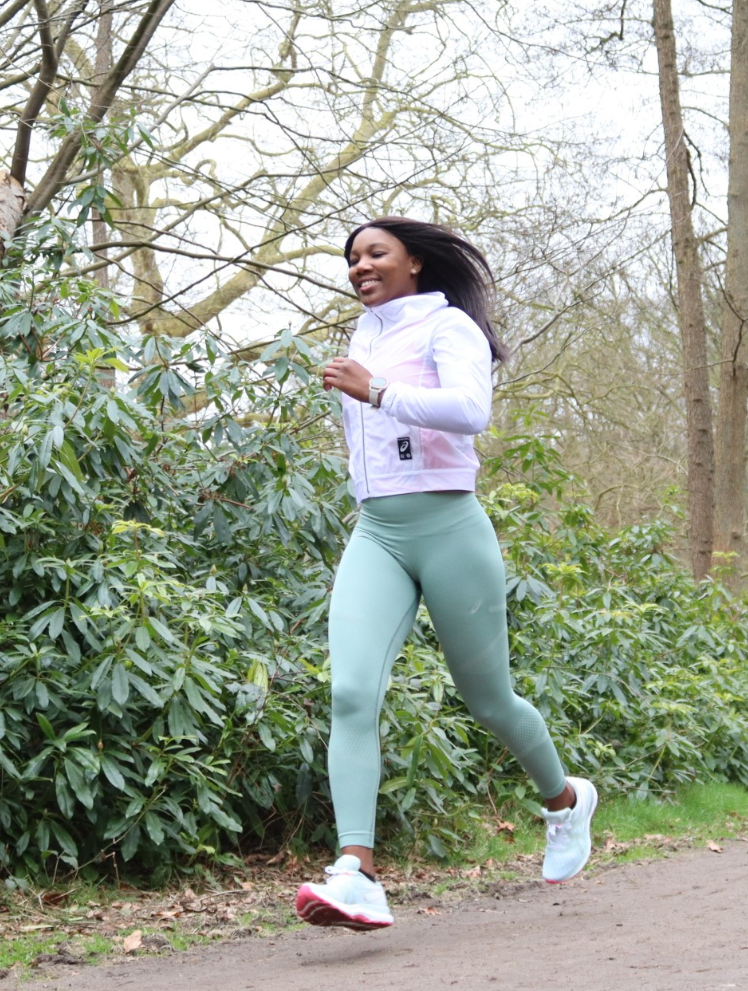 Also there's one more technology that I would like to highlight here. Women have a higher and more curved foot arch than men and that's why ASICS have added in to the heel drop an extra 3mm, mainly to have less stress on the calf muscles. The big benefit from this gender specific heel is that we will have more support and protection during our runs.
SEAMLESS TIGHT:
As the name implies, these tights are seamless, which means extra comfort. Softer and more flexible fabric, with a level of comfort superior than our other tights and less chafing / friction.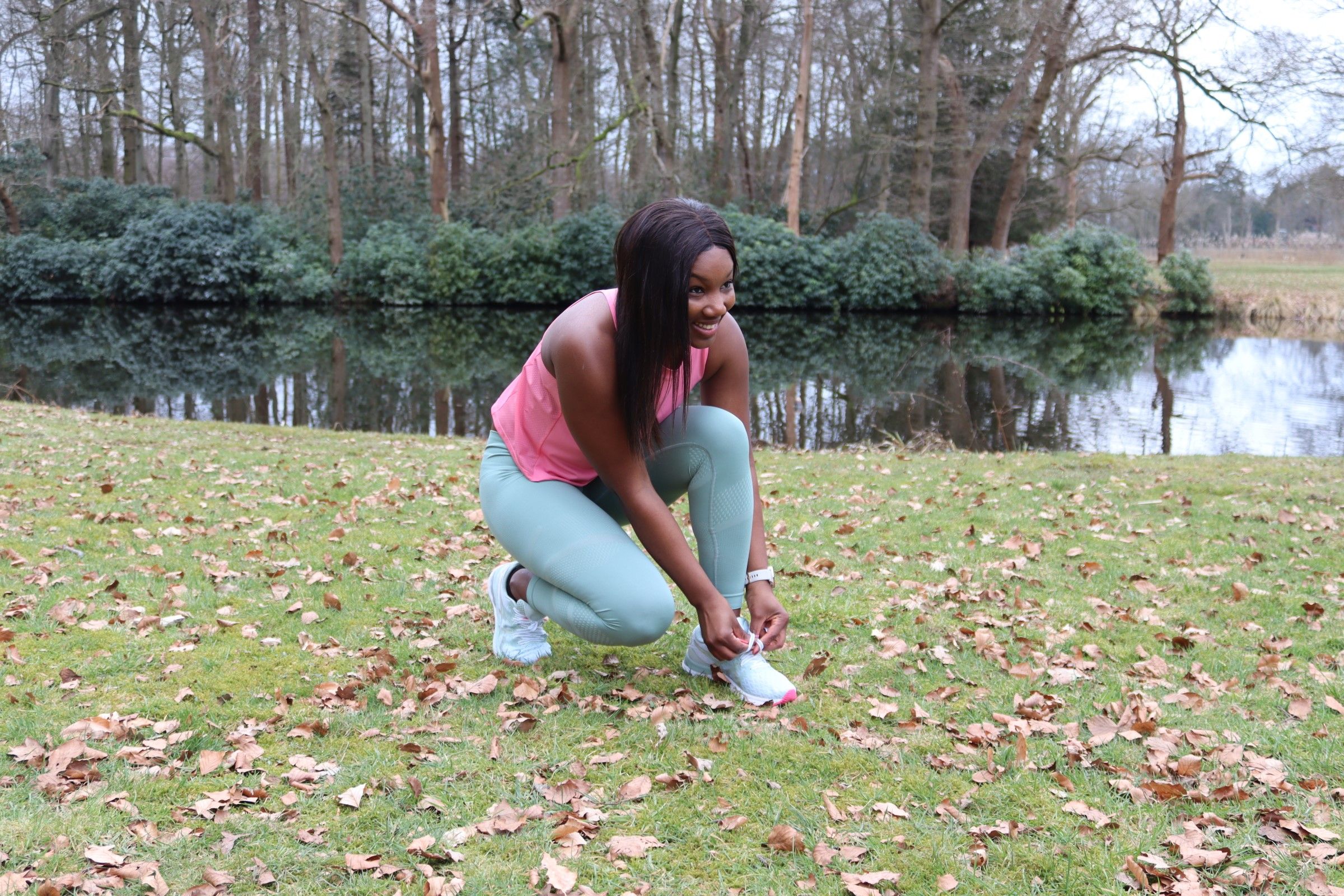 They are also super breathable and with some reflective elements that gives us more visibility when running with low light conditions.
I LOVE T
I did wear them for a run and workout and, for both situations, they were amazing.
In addition, I also liked the fact that they have a high waist design. Personally I prefer high waists tights, because they remain in place and give us more "freedom of movement" without having to worry about details.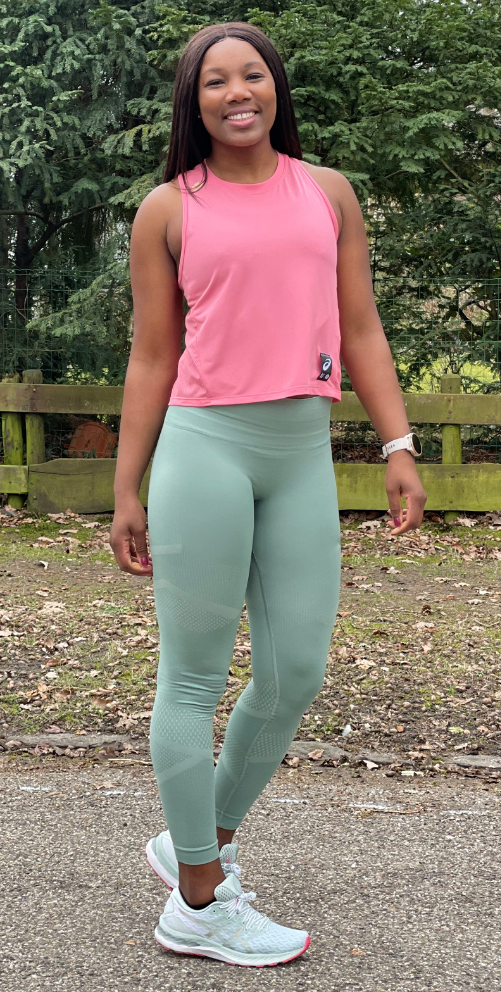 They are also super breathable and with some reflective elements that gives us more visibility when running with low light conditions.
I LOVE THEM!
SAKURA TANK
Comfortable, breathable (mainly in the sides and back areas that are the areas where we sweat more) and made of a very lightweight and quick-dry fabric. I love them and can't wait for a better weather forecast to use them more often.
Few details about this tank top that I would like to highlight:
They are a slightly cropped top and, to be honest, I like that. In combination with the seamless tights, we are able to see the details of both pieces.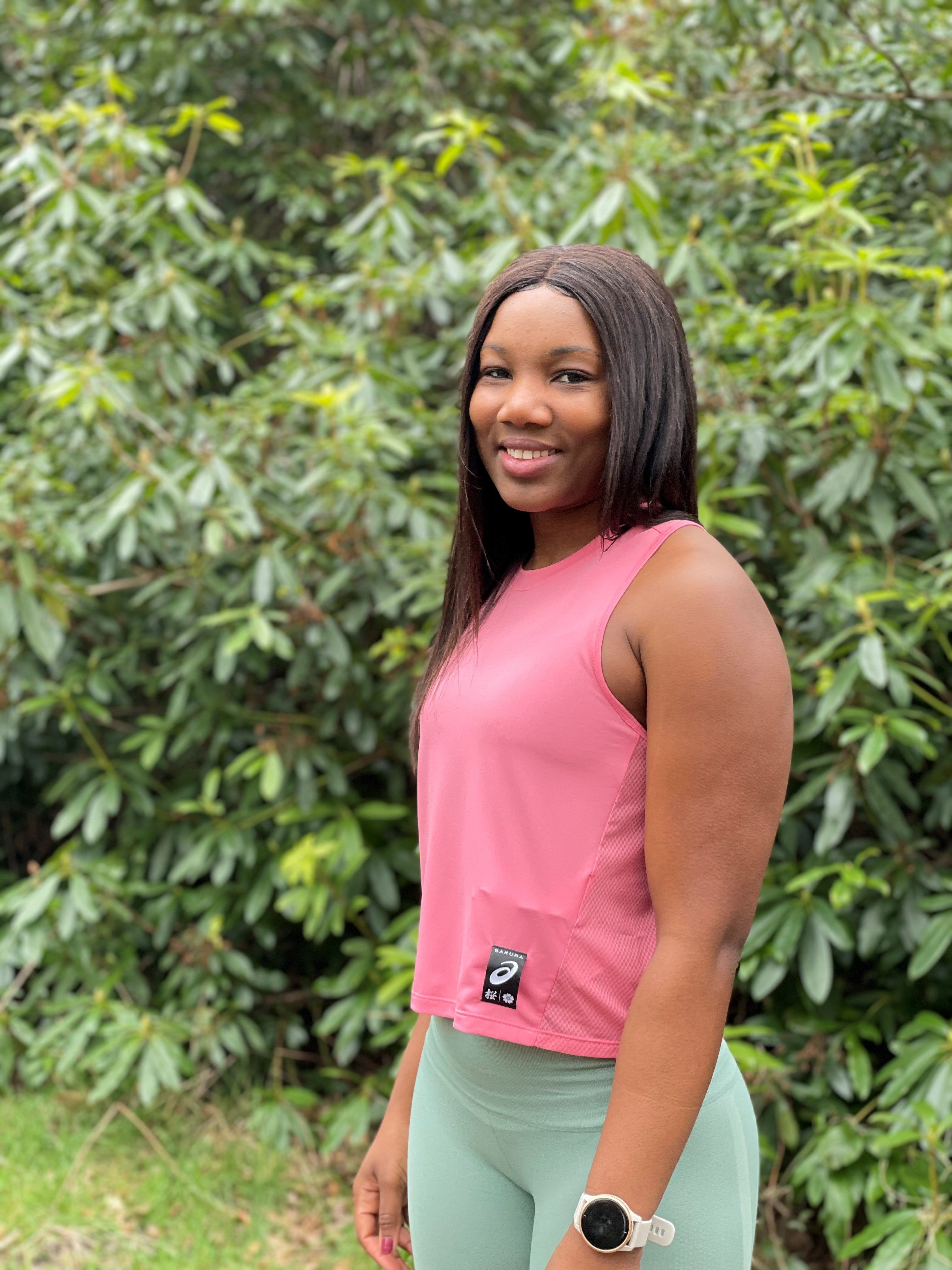 The color is wonderful (also available in green) and perfect outfit in combination with the tights for the spring / summer.
I also like a small detail highlighted in this tank top. It has a gold Sakura flower detail and the Gel-Nimbus 23 Sakura stripes colors are also gold. Anyone who knows me, knows that I love to combine my outfit for my runs or workouts.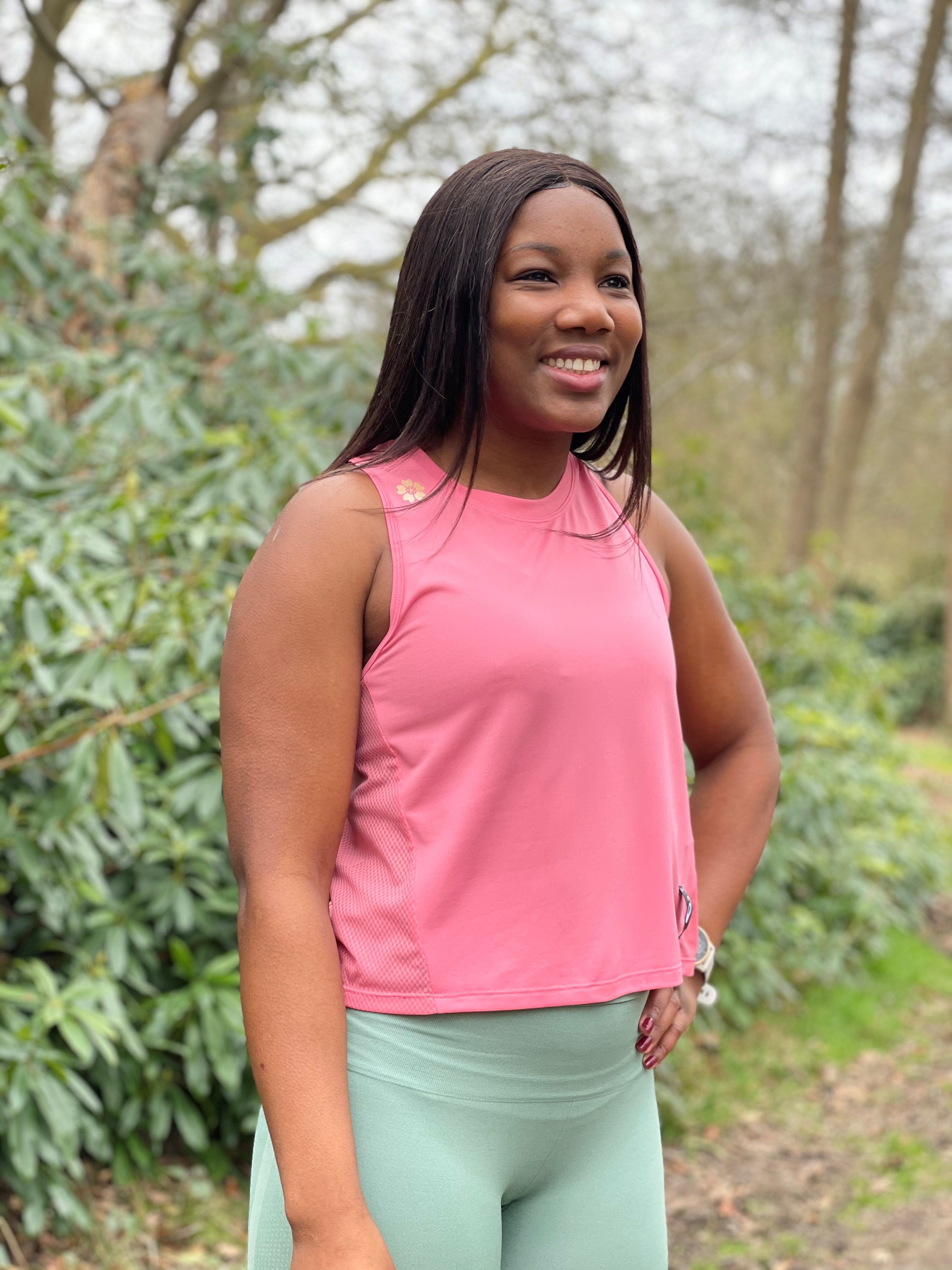 SAKURA JACKET:
This is, without a doubt, my favorite piece of this collection.
I had a "perfect" day to try this jacket on. It was a little bit cold and raining just a little as well.
They are for sure water repellent, as after my run, I was still dry.
What I like most about this jacket is the fact that they are super light and the neck area is a little higher and adjustable. In addition to being practical for the cold and windy days, I really like the aesthetic detail.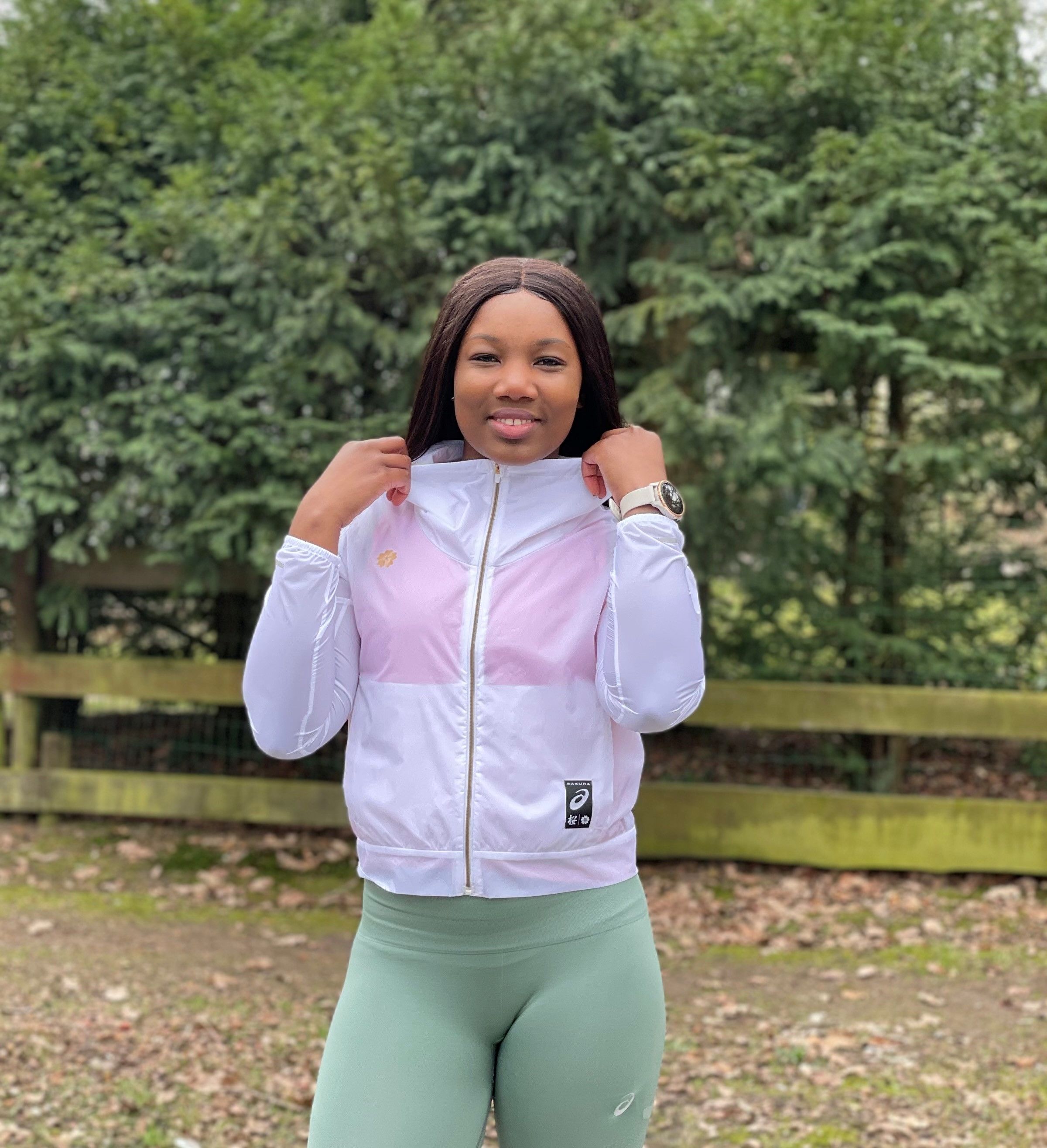 Besides the two front pockets, this jacket also has a back pocket with zipper for additional storage (for keys, ID or even a phone).  And like the tank top, this item also has gold Sakura flower detail.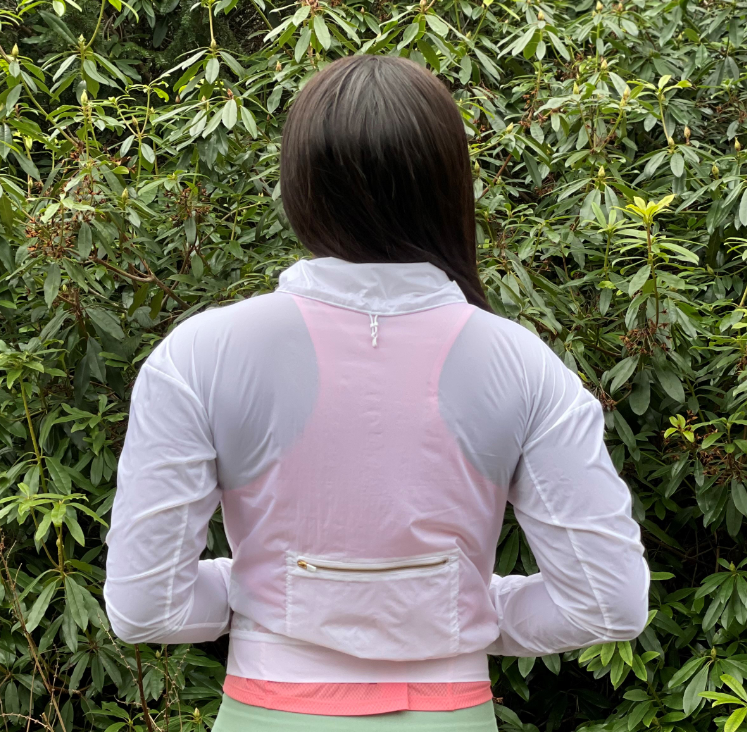 And last but not least, I have to talk about the SAKURA colorway.
I'm so in love with these colors. The combination is perfect, colors that are vibrant and soft at the same time and that make me want to go running more often just so I can wear them.
I hope you will love the collection like I do do and I can't wait to know about your experience as well!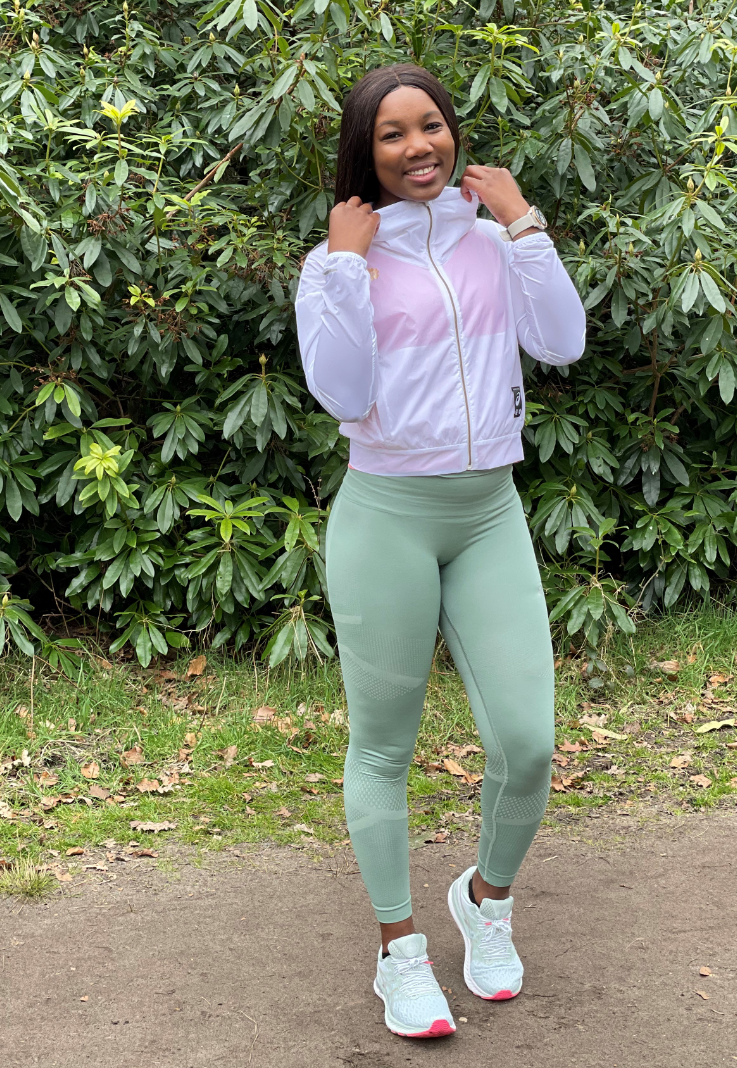 geschreven door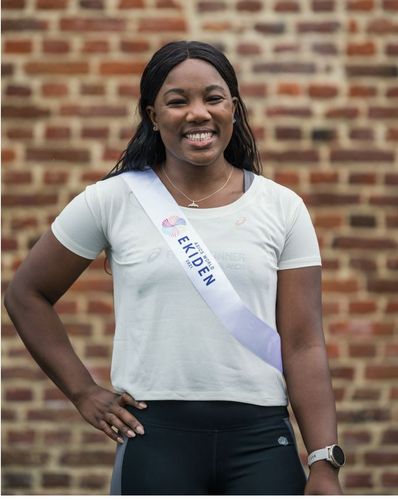 Mijn disciplines