New Strong collection - designed specifically for women's
During this year, we had two campaigns focused on women. The first was during the spring / summer season and was named Sakura bright and soft colors).
Currently, we have another campaign focused on women. It's called New Strong, it is a collection that celebrates women's empowerment around the world and it's being a huge success.
With this collection we have a combination of two colors. Two strong colors that, if we only think about it, seems like the combination will be bizarre. But, after seeing, it captures our attention totally.
The colors for this collection are pink and blue. The pink we know that symbolizes the woman by herself, but here it also symbolizes delicacy and softness. When combined with the blue tone, we have a combination of a delicate figure, but at the same time strong.
And that is what we are, we are claw women, we are strong and delicate at the same time.
In addition to the apparel range, we also have our footwear with the same color tones, but also with specific characteristics for women.
Biomechanically we run differently from men. Our pelvis is wider than men and the angle upon the contact with the ground will also be different and our foot arch is also higher and more curved than men. That's why, ASICS created some models (Gel-Kayano and Gel-Nimbus) specifically with the female runner in mind.
Certain technologies are adapted to the way we position the foot and the fact that we have higher and more curved arch, in these models we have an extra 3 mm added into the heel drop to avoid stress on the calf muscles.
I am so proud of this focus of our brand and that's the main reason why, I am here to introduce you to 4 of my favorites apparel items from the New Strong collection.
1 - Highwaist tight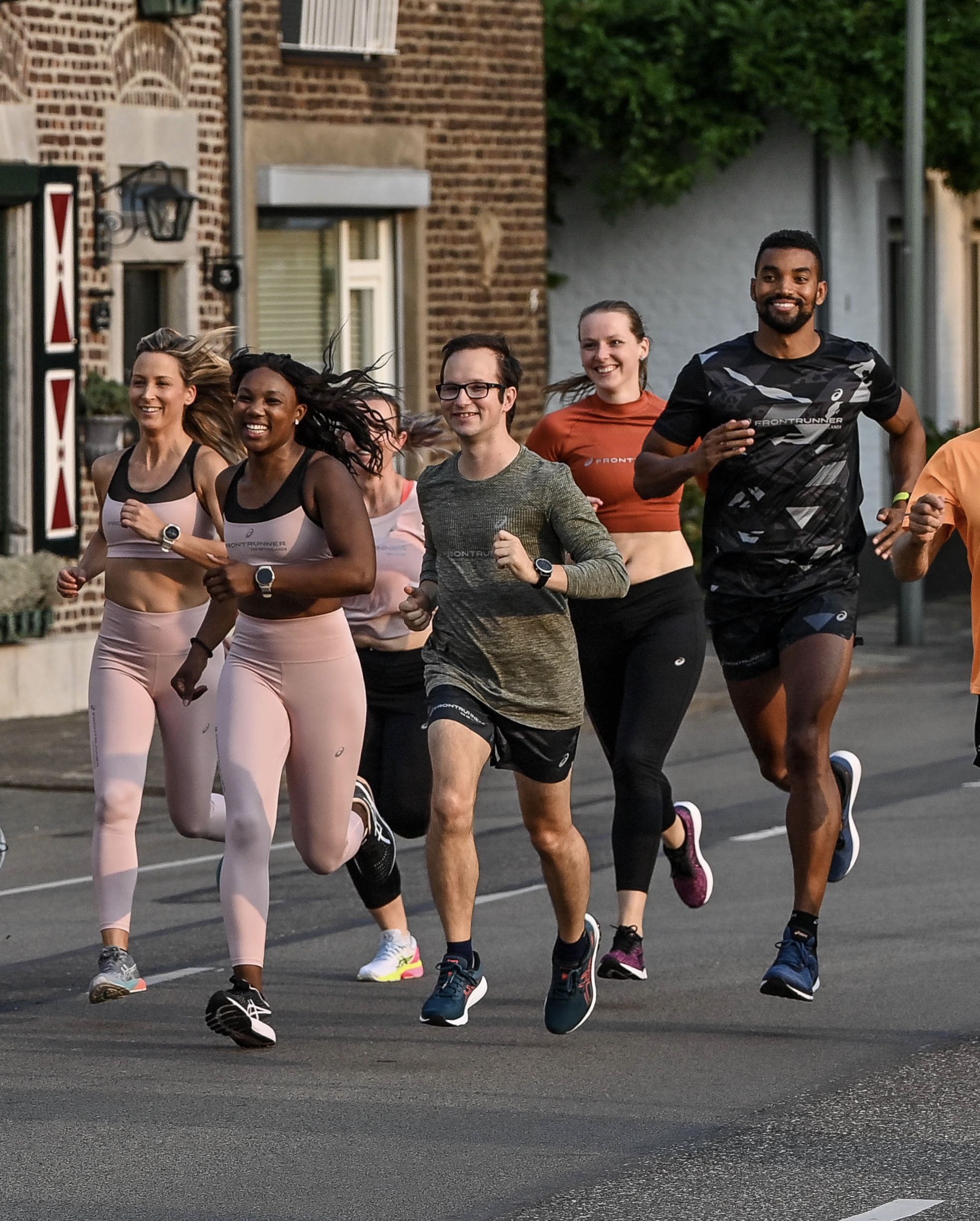 As the name says, it is a tight with a high waist.
The combination between the elasticity of the material and the fact that it is high waist, makes it stay in place during the sport activities.
When we are doing sports, there are two points in our tights that make us lose focus. When they are transparent and when we always have to "pull" to adjust. In addition to not being 100% focused on the activity we are doing, it also makes us feel uncomfortable.
This tight is perfect. Stays in place and it's not transparent.
The material is very soft and comfortable, it has the perfect elasticity that allows us to perform all the stretches, it is breathable and, if by chance, we want to use them in two consecutive days, it is also possible because it has the quick drying technology.
We also have a zippered pocket on the back of the waist, where we can take the phone and/or keys.
This product is available in pink and blue colorways, but if you prefer a more neutral color, it is also available in black.
2 - Race crop ss top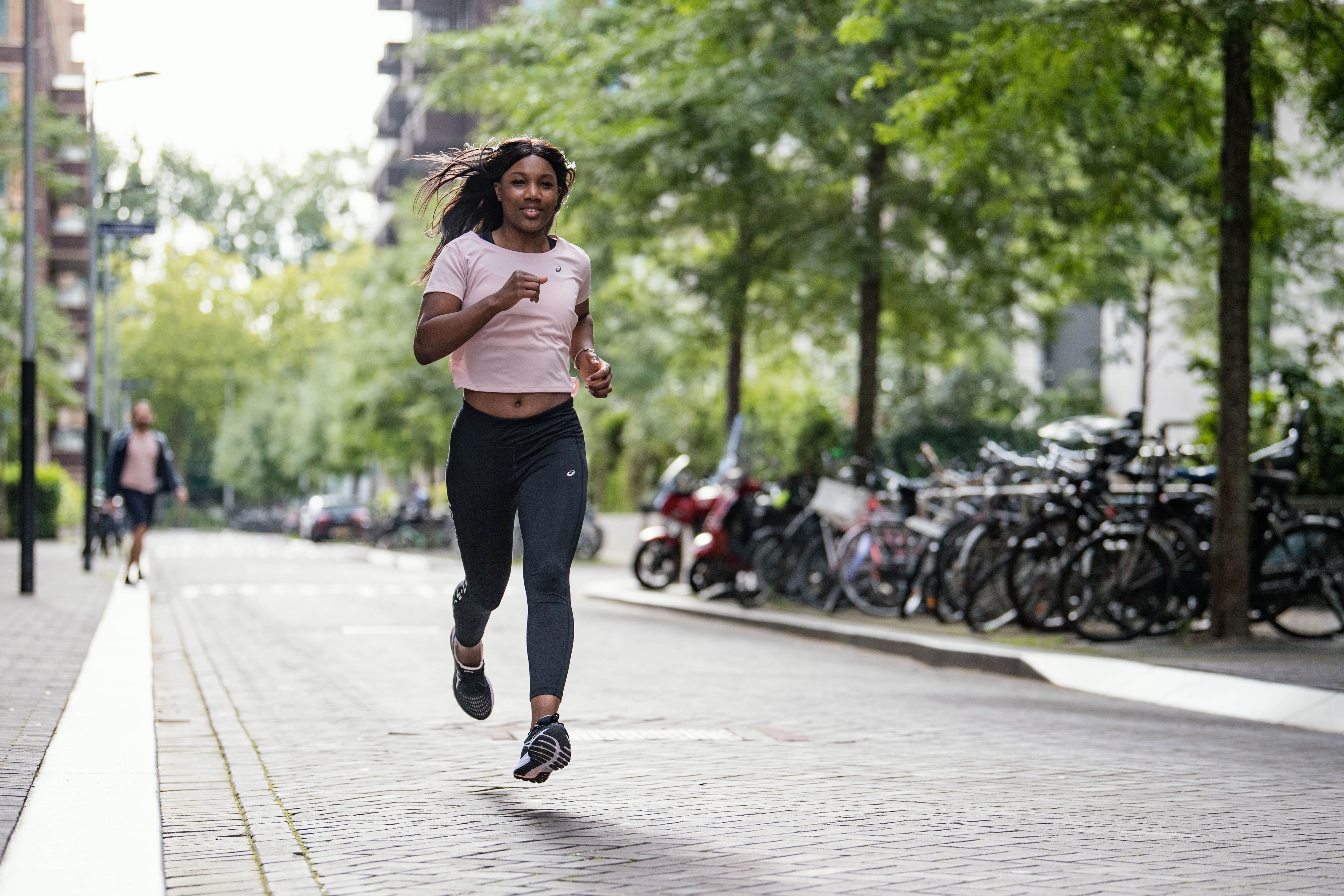 As the name implies, it has a cropped design and the acronym ss stands for short sleeve.
Made of a breathable and very soft fabric and perfect for our running's.
The material is also quick-drying and it is equipped with two reflective elements (reflective bar and ASICS logo) for better visibility in low light conditions.
What I consider special about this top is the fact that the design is cropped.
Unfortunately, many of us are not so comfortable to leave the house and go for a run just wearing the Sport Bra. This design covers our body a little more and gives us a little more confidence.
We also have this item available in more colorways (orange and black).
3 – New Strong Bra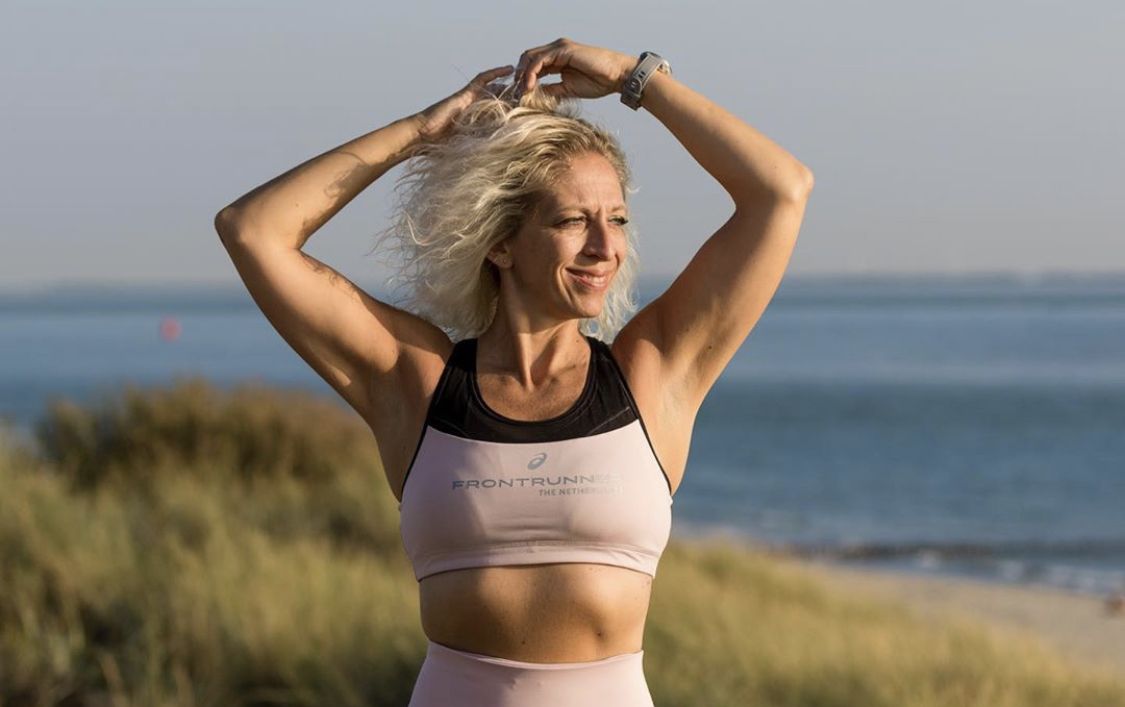 With a medium level of support, this Bra is suitable for our running's or for complementary training exercises. For medium support Bra sports, they all bring an extra layer (kind of sponge) around the nipples to prevent friction in that area.
One of the biggest mistakes and harmful to our body, is thinking that we don't need to use sport Bra because we don't have "big" breast.
On average, woman carries 1kg of extra weight. As the breast has no muscles and is not connected to any muscles in the body, the breast moves independently of the rest of a women's body. For this reason, it is crucial to use an appropriate sport bra to prevent damages.
What I recommend is the use of a sport bra for any type of physical exercise. Low, medium or high impact exercises, we always have to wear a sport bra and that's why we have different level of support.
For me, the medium support is perfect for the sport activities I do during my daily routines. I feel comfortable and safe.
The back part of the Bra is made with a material that looks like a perforated net that provide us a higher level of breathability.
4 – Lite show winter tight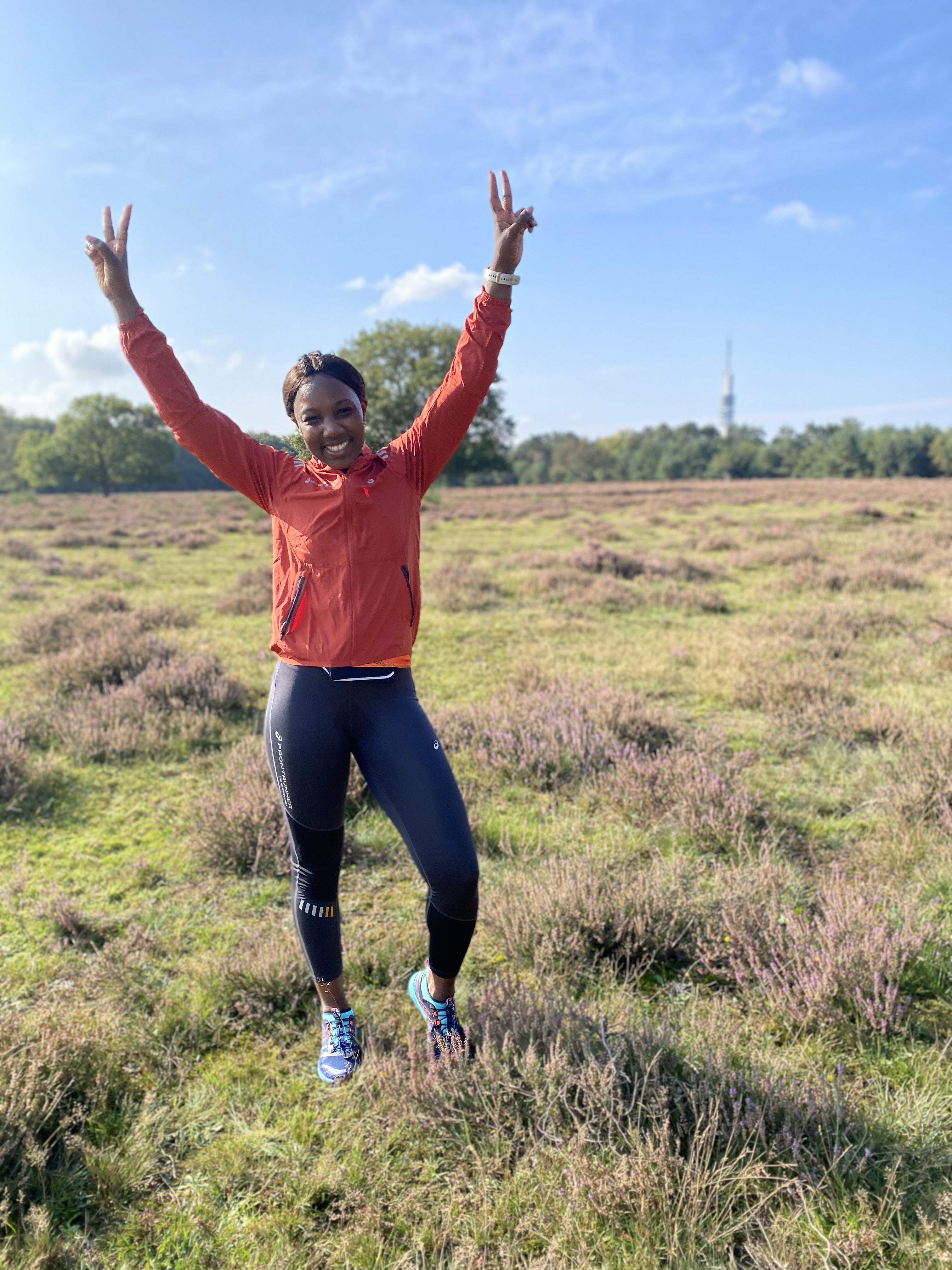 With the winter time around the corner, the days are shorter and the temperature drops significantly.
This tight is suitable for both situations.
Lite-show technology means it has many reflective elements that make us more visible in low light conditions and make us run more safely.
On the other hand, the fabric is much warmer than a normal fabric.
During the winter, it is very important that we have the appropriate apparel. Our body warms up faster and it help us maintain that body temperature. Obviously, the fact that we are warm, it helps preventing injuries as well.
Besides from there two important technologies, the fabric is soft and super comfortable and ideal for our short or long runs.
The fitting is perfect and it has a draw cord waist tie for a better adjustment.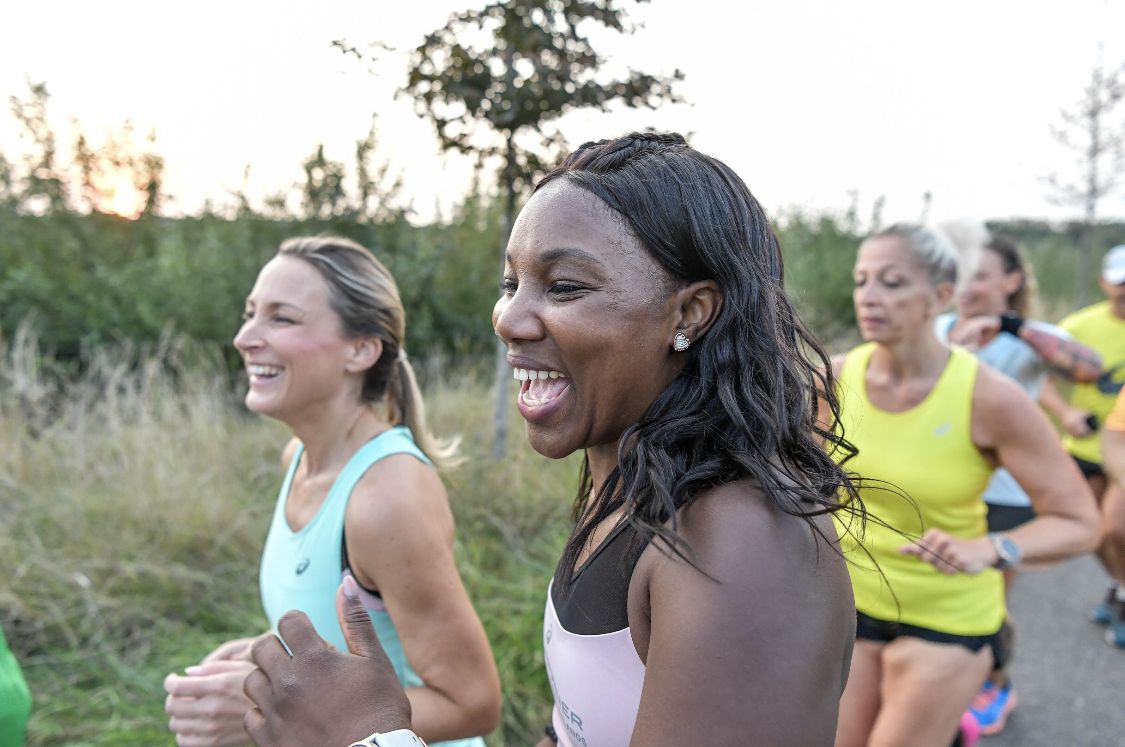 This collection is for me, this collection is for us.
When we feel beautiful and we have clothes that please us, we leave the house more motivated for a sport day.
This whole collection fascinated me, made me feel strong and delicate and made me feel special because that is what we are.
Try and feel the comfort for yourself.
My happy days are even happier now.
Thank you ASICS.
geschreven door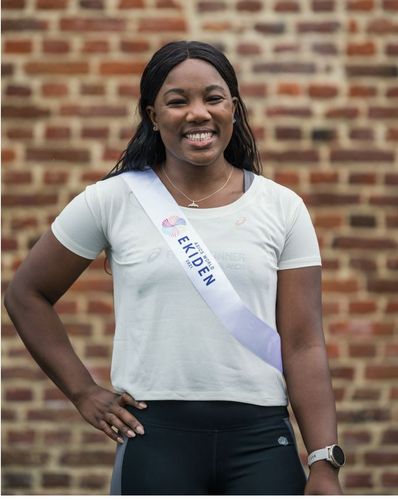 Mijn disciplines